Trade ideas – Headline US employment data beat market expectations
Posted: 10th February 2020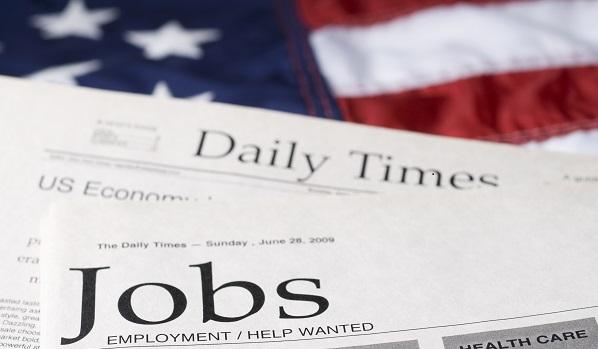 Trade ideas & Daily market report February 10th 2020
Market highlights
Risk appetite was mixed with Chinese equities making tentative after limited global losses on Friday.
Headline US employment data beat market expectations, but warm weather played a part and the data overall was mixed.
The US currency maintained a firm tone and the dollar index pushed to 4-month highs amid a lack of confidence in other majors with EUR/USD below 1.10950.
AUD/USD dipped to 10-year lows amid fears over the coronavirus impact before a slight correction.
The Canadian dollar was supported by firm labour-market data, but USD/CAD held firm just below 1.3300.
Oil prices were again curbed by demand fears with WTI just above $50.0 p/b.
Precious metals held firm with slight gold gains despite EUR/USD losses.
The Norwegian krone strengthened after stronger than expected inflation data.
Bitcoin posted fresh 3-month highs above $10,100 before a correction.
EUR/USD
The Euro was hampered by weak industrial production data ahead of Friday's New York open with the sharpest monthly decline in output for 10 years. There were also fears that damage to China's economy would undermine German exports.
US non-farm payrolls increased 225,000 for January compared with consensus forecasts of around 160,000 while there was a slight upward revision to 147,000 for December. As expected, there was a sharp increase in construction jobs due to mild weather while manufacturing jobs dipped 12,000. Unemployment increased to 3.6% from 3.5% as the participation rate increased while the number of people employed in the household survey declined by close to 100,000. Average hourly earnings increased 0.2% compared with expectations of 0.3% with the year-on-year increase at 3.1% from 3.0%.
The data overall was mixed with seasonal distortions and some reservations over the underlying components. From the Federal Reserve's perspective, there will be no pressure to change interest rates in the short term with Chair Powell testifying in Congress this week. The Federal Reserve semi-annual report stated that inflation continued to run below the 2.0% target.
Although the dollar corrected slightly following the jobs data, losses were limited and it posted fresh 4-month highs later in the session as commodity currencies were subjected to fresh selling. The Euro remained firmly on the defensive and EUR/USD dipped to 4-month lows below 1.0950 before a marginal rally on Monday as commodity currencies also also rallied slightly.
USD/JPY
Chinese trade data for January was delayed with the January and February data set to released together next month. There was further speculation that the Japanese pension fund was intervening to curb volatility and reassure market participants.
USD/JPY was unable to break above the 110.00 level as labour-market data provided no sustained support and risk appetite deteriorated during New York trading with the 10-year yield declining to below 1.60% as equities moved lower. In this environment, the USD/JPY retreated to near 109.50 before recovering slightly. Latest CFTC data recorded a decline in short yen positions to 21,000 contracts from 36,000 previously, but with scope for position liquidation if coronavirus fears intensify.
Asian equities overall edged lower on Monday, but the yuan made a slight net gain to trade stronger than 7.00 against the dollar and the re-opening of some key Chinese factories helped underpin sentiment amid hopes that China was having some succession in curbing the virus. There was still an important element of caution with USD/JPY trading around 109.80.
Sterling
The Halifax house-price index recorded a 0.4% increase for January with the year-on-year increase at 4.1% from 4.0% previously with little net Sterling impact. There were further underlying concerns over UK trade developments, especially with concerns that the UK government decision to allow partial Huawei access to the 5G network could undermine the potential for a US-UK trade deal. French officials also stated that they were looking to quickly shift Euro clearing from London to the Euro-zone. With a more defensive risk tone, Sterling lost ground as GBP/USD dipped to 3-month lows just below 1.2900 and failed to make any headway against the vulnerable Euro with a EUR/GBP close around 0.8490.
CFTC data recorded a small decline in net long Sterling positions, but the overall positioning will limit scope for currency gains. Strong gains for Sinn Fein in the Irish General Election could also cause fresh complications over EU negotiations with the UK. Overall, Sterling initially corrected slightly on Monday, but then dipped again with GBP/USD just below 1.2900.
Swiss franc
Swiss currency reserves declined to CHF764bn for CHF772bn the previous month which again suggested no significant National Bank intervention during the month. A more defensive risk tone supported the Swiss currency, although EUR/CHF was able to hold around the 1.0700 level while USD/CHF pushed to 5-week highs near 0.9780.
Expectations that global central banks would maintain low interest rates limited potential franc selling. The franc traded marginally lower on Monday as global markets took a slightly more optimistic stance with EUR/CHF just above 1.0700.
AUD/USD + USD/CAD
The Australian dollar came under further pressure during Friday as the combination of US dollar strength and coronavirus fears continued to undermine sentiment. There were fresh concerns over the outlook for commodity prices as confidence in the Asian outlook deteriorated.
Overall, AUD/USD declined to 10-year lows just below 0.6670.
Sentiment recovered slightly on Monday as some key Chinese manufacturing plants re-started operations with AUD/USD just above 0.6700.
Canadian employment increased 34,500 for January compared with consensus forecasts of around 15,000 and there was a monthly increase in full-time jobs of over 35,000 while unemployment declined to 3.6% from 3.5%.
The data underpinned the Canadian dollar and it out-performed other commodity currencies, although USD/CAD held around 1.3300 as the US dollar secured wider gains and oil prices remained vulnerable. The pair traded just below 1.3300 on Monday as commodity currencies rallied slightly.
NOK+ SEK
The Norwegian krone was hampered by a fresh dip in oil prices and underlying concerns over the global growth outlook as risk appetite deteriorated further.
EUR/NOK strengthened to near 10.20 early in New York trading before a retreat 10.16 at Monday's open as risk appetite stabilised.
The Norwegian headline CPI inflation rate increased to 1.8% for January from 1.4% previously and above consensus forecasts of 1.4%. Media sources reported an underlying rate of 2.9% from 1.8% previously and well above market expectations of 2.0%, although there were doubts over seasonal adjustments the given the monthly surge.
The Norwegian krone did gain after the data with EUR/NOK retreating to below 10.13 with USD/NOK just below 9.25.
The Swedish krone demonstrated some resilience, but did lose ground during the day with EUR/SEK settling around 10.57 from earlier lows near 10.53 with choppy trading persisting. EUR/SEK edged lower on Monday with USD/SEK around 9.64.
Equities
Sentiment towards Euro-zone equities was more cautious on Friday with a correction from record highs recorded the previous day. The beneficial impact on earnings from a weak Euro was offset by concerns over the coronavirus impact.
The German DAX index declined 0.45%, although the Spanish and Italian bourses recorded only marginal losses.
Vulnerability in the commodities complex undermined UK equities during Friday with GBP/USD weakness offering only limited support and the FTSE 100 index declined 0.5%
US employment data was broadly neutral for equities with underlying coronavirus concerns a significant factor in triggering a pre-weekend correction from record highs with a 0.5% decline for the S&P 500 index.
Asian markets were mixed on Monday with Japan's Nikkei 225 index declining 0.6% following losses on Wall Street while the Australian ASX index declined 0.15% as the tech and energy sectors lost ground.
China's Shanghai index recovered significantly from earlier lows to trade 0.5% at the close amid speculation that the central bank could cut interest rates, but Hong Kong's Hang Seng index traded 0.75% lower in late trading as quarantine measures increased fears over the economic impact.
Commodities
Concerns over a dip in global crude demand continued to undermine crude during Friday. Russia also announced that it needed more time to decide whether to back the technical committee's recommendation by a further 600,000 bpd.
A firm dollar also hampered sentiment as sentiment remained extremely cautious.
Baker Hughes data recorded a marginal increase in the number of oil drilling rigs to 676 from 675.
WTI consolidated just above $50.0 p/b with slight gains to $50.35 p/b on Monday with Brent just above $54.50 p/b.
Precious metals were again resilient in the face of EUR/USD vulnerability during Friday with a cautious tone surrounding risk appetite maintaining an element of defensive demand.
Overall, gold settled around $1,570 per ounce and traded just above this level on Monday while Silver consolidated around $17.70 per ounce.
Cryptocurrencies
Cryptocurrencies were held in relatively tight ranges on Friday with a slight dip after the New York close as bitcoin retreated to just below $9,700.
There was, however, steady buying interest during the weekend with significant net gains.
CFTC data recorded no significant change in net speculative bitcoin positions.
A renewed break above $10,000 also helped underpin sentiment with a 3-month peak above $10,150 before a tentative correction. Prices did spike lower late in Asia on Monday with a dip back below $10,000 triggering a slide to below $9,800 before stabilisation just below $10,000.
Ether advanced to 6-month highs just above $230 before a correction to below $2200 on Monday.
Calendar
Major events for the day ahead: (times in GMT)
09.30: Euro-zone Sentix investor confidence index
Do you want access to trade ideas, signals, education and more all for free? Sign up and deposit with one of our preferred brokers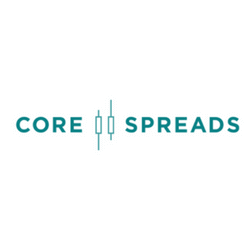 Like our charts? Sign up for free with TradingView.