Trade ideas – Sterling under renewed pressure
Posted: 10th July 2019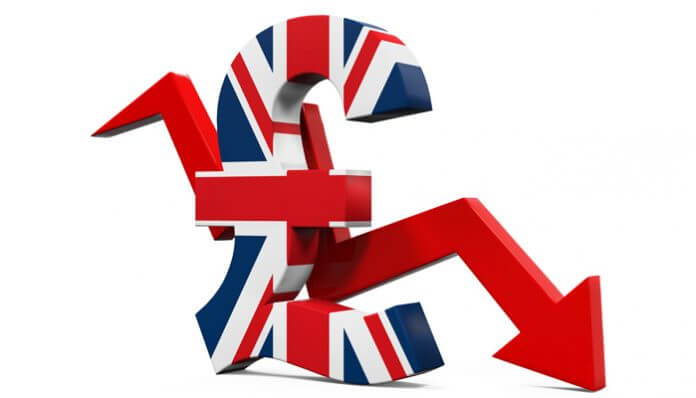 Trade ideas & daily market report July 10th 2019
Market highlights
Tight ranges prevailed on Tuesday ahead of Fed Chair Powell's congressional testimony.
The dollar maintained a firm tone amid reduced expectations of aggressive Fed rate cuts over the next few months.
Sterling remained under pressure amid political and economic reservations with the Euro also struggling for support.
Gold briefly recovered ground after reports of tensions over Taiwan, but still registered net losses amid the firm US dollar tone.
Oil prices were underpinned by a dip in Russian output and Iran tensions with a large draw in API inventories also triggering price gains.
Commodity currencies were unable to make headway with the Canadian dollar hampered by caution ahead of the Bank of Canada meeting.
Bitcoin pushed above $13,000 as sentiment remained strong.
EUR/USD
The US NFIB small-business confidence index declined to 103.5 for June from 105.0 the previous month, although this was close to market expectations. JOLTS data recorded a slight decline in May job openings to 7.32mn from 7.37mn the previous month. There was a decline in the number of hire and separations for the month, but still a solid pace of employment growth.
Fed Chair Powell made no comment on the economy or monetary policy in his remarks on Tuesday ahead of important congressional testimony on Wednesday. The dollar continued to draw support from reduced expectations of aggressive Federal Reserve interest rate cuts with the US currency making headway against commodity currencies.
Philadelphia Fed President Harker stated that there was no need for interest rate changes, although slowing global growth and uncertainty over trade policies have created clear risks to the no change outlook. Atlanta head Bostic stated that the Fed was debating the merits of running a 'hot' labour market which maintained underlying uncertainty.
ECB Chief Economist Lane stated that the bank has the tools it needs to keep inflation on track towards its goal of just under 2.0%, although he also commented that it was not its job to keep markets happy.
Very narrow ranges prevailed with the dollar maintaining a firm tone at 3-week highs while EUR/USD found some support below 1.1200. There was little change on Wednesday with EUR/USD only just above 1.1200 amid a firm dollar and lack of yield support for the single currency.  Volatility is likely to increase following Powell's comments in New York.
USD/JPY
The US dollar held a firm tone ahead of Tuesday's New York open, but USD/JPY failed to break above the 109.00 level and Treasuries rallied slightly into the New York open which helped nudge the UK currency weaker.
White House Economic Adviser Kudlow stated that US-China discussions this week will be followed by in-person meetings while, although he also expressed reservations whether a deal would ever be reached. Trade Representative Lighthizer stated that negotiations would continue as appropriate with uncertainty remaining a key market issue.
The dollar maintained a firm tone despite trade caution and settled around 108.90. Trading was lacklustre in Asian trading on Wednesday with further caution ahead of Powell's testimony. Asian markets overall were little changed while US yields edged higher. Underlying trade uncertainty also stifled activity with USD/JPY trading near 108.90.
Sterling
Sterling came under renewed pressure in early Europe on Tuesday amid an underlying lack of confidence. There were further concerns over the short-term growth outlook ahead of the industrial production and GDP data on Wednesday. There are expectations of a rebound following April's slump in manufacturing, but a tepid improvement would reinforce fears that second-quarter GDP would register a contraction.
The shift in market expectations towards expecting a Bank of England cut in interest rates over the next 12 months continued to undermine net support.
Sterling was unable to gain any support from the Labour Party move to edge closer to backing a second Brexit referendum and backing a remain vote. There was also little support from a House of Commons vote which could make it more difficult to suspend parliament. GBP/USD dipped to below 1.2450, close to 2-year lows, while EUR/GBP tested the key 0.9000 level. Sterling remained under pressure on Wednesday amid an on-going negative market sentiment ahead of the data releases.
Swiss franc
The Swiss franc secured slight gains on Tuesday with EUR/CHF consolidating around 1.1140 while USD/CHF settled around 0.9940.
US and German yields edged higher during the day which limited potential Swiss currency backing.
There were still important uncertainties over the EU trade outlook which curbed potential franc selling and the currency secured slight gains on Wednesday as underlying confidence in other major currencies continued to provide net support. USD/CHF traded around 0.9830 with National Bank rhetoric also monitored closely.
AUD/USD + USD/CAD
The Australian dollar continued to lose ground during Tuesday with negative sentiment compounded by a robust US dollar trend and AUD/USD retreated to lows near 0.6920.
Australian consumer confidence declined according to the latest Westpac data, maintaining reservations over the outlook, but marrow ranges prevailed with AUD/USD settling around 0.6920.
Canadian data was notably mixed with housing starts increasing to an annual rate of over 245,000 for June from 197,000 previously, but building permits declined 13.0% following a revised 16.0%.
There was inevitable caution ahead of Wednesday's Bank of Canada interest rate decision and policy statement. No change in rates is expected with the bank's forward guidance crucial for currency sentiment.
The Canadian dollar struggled to gain ground given US strength and USD/CAD advanced to the 1.3130 area. There was little change on Wednesday with the Canadian currency unable to gain support from higher oil prices.
NOK+ SEK
Scandinavian currencies remained generally on the defensive during Tuesday amid underlying reservations over the global trade and growth environment.
The Norwegian krone continued to lose ground ahead of Tuesday's New York open, although there was some recovery later in the day with EUR/NOK selling above 9.70.
Norway's headline CPI inflation rate declined to 1.9% for June from 2.5% previously and below consensus forecasts of 2.1%. The core rate held at 2.3% which was in line with market expectations. The krone edged lower after the data, but with some further EUR/NOK resistance above 9.70 with USD/NOK around 8.65.
The Swedish krona also lost ground during the day, although EUR/SEK hit selling interest near 10.64 with consolidation around 10.62 with USD/SEK around 9.47.
Equities
Euro-zone equities were hurt by earnings fears as German company BASF warning that a global slowdown and trade tensions would undermine earnings. Wider earnings reservations also sapped sentiment.
The German DAX index declined 0.85%, although losses across other bourses were more measured and the Eurostoxx 50 index declined 0.4%.
Major UK stocks were protected by Sterling weakness, but there were net losses as weaker global sentiment and a dip in resources prices hampered support with a 0.15% decline for the FTSE 100 index.
US equities were held in relatively narrow ranges as markets waited for Fed Chair Powell's testimony on Wednesday. The S&P 500 index secured a 0.1% gain despite underlying earnings reservations.
Asian markets were also held in narrow ranges on Wednesday ahead of Powell's testimony.
A firm dollar helped underpin Japan's Nikkei 225 index with the market registering marginal losses while the Australian ASX index gained 0.3% as the financial sector recovered ground.
China's Shanghai index traded 0.35% lower after significant selling in late trading as trade caution prevailed while Hong Kong's Hang Seng index was 0.1% higher.
Commodities
Oil prices were held in relatively narrow ranges during Tuesday with underlying support from Middle East tensions. OPEC supply cuts also helped underpin sentiment and Russian crude production dipped to the lowest in close to 3 years as contamination forced production cuts.
Potential gains were hampered by underlying reservations over US-China trade relations. The EIA also again lowered its forecast for 2019 crude oil demand.
API data, however, recorded a much larger than expected inventory draw of 8.1mn barrels with a small gasoline draw.
Crude spiked higher after the data and held a firm tone on Wednesday with WTI around $58.65 p/b with Brent trading around $64.80 p/b
Gold remained under pressure ahead of the New York open as a firm dollar continued to sap support.
During New York trading, gold was boosted by reports of fresh tensions between China and Taiwan over the issue of US arms sales. After dipping to just below $1,390 per ounce, there was a rally to above $1,395, but the firm dollar continued to sap support with gold trading below $1,395 per ounce on Wednesday. Silver also lost ground and trading around $15.10 per ounce.
Cryptocurrencies
Cryptocurrency sentiment remained notably firm on Tuesday. Bitcoin found support on approach to $12,000 and continued to attract solid support on dips.
There were fresh gains in early Asian trading on Wednesday as an underlying lack of confidence in fiat currencies continued to provide net support.
Hopes that Facebook's Libra currency would trigger wider acceptance for alternative currencies also provided net support for bitcoin and wider cryptocurrencies.
Overall, bitcoin pushed above $13,000 and traded close to this level at Wednesday's European open.
Ether again under-performed bitcoin, but found support above $300 and traded around $310 on Wednesday.
Calendar
Major events for the day ahead: (times in BST)
09.30: UK GDP (monthly reading for May)
09.30: UK industrial production
15.00: US Federal Reserve Chair Powell testimony
15.00: Bank of Canada interest rate decision
15.30: US EIA oil inventory data
16.15: Bank of Canada Governor Poloz press conference
18.10: Bank of England Tenreyro speech
19.00: Federal Reserve minutes
Do you want access to trade ideas, signals, education and more all for free? Sign up and deposit with one of our preferred brokers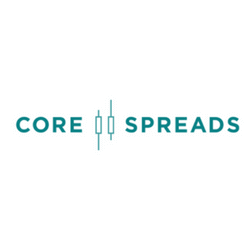 Like our charts? Sign up for free with TradingView.