Trade ideas – Sterling boosted by strong GDP data
Posted: 10th September 2019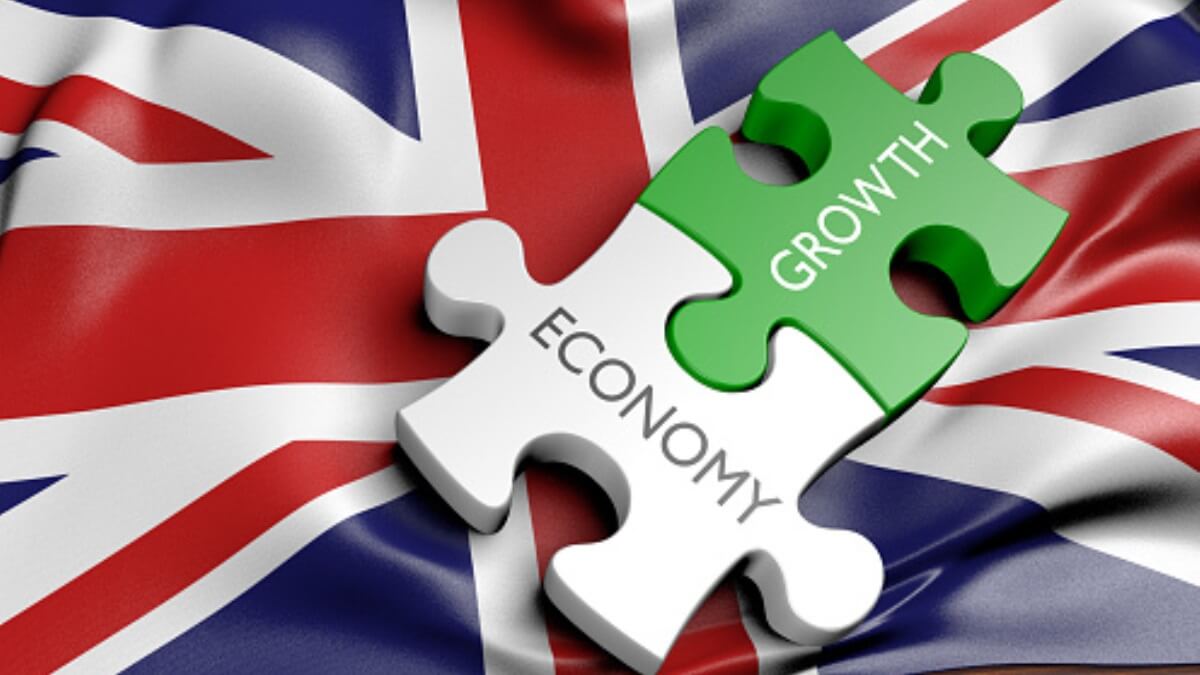 Trade ideas & Daily market report September 10th 2019
Market highlights
The Euro gained some support from further speculation over increased German budget spending, although EUR/USD was held in tight ranges.
Overall risk appetite held firm on hopes for US-China trade progress and the yen and Swiss franc lost ground as global bond yields moved higher.
Precious metals declined sharply as defensive demand remained weaker with gold below $1,500 per ounce.
Equities struggled to make headway despite the firmer risk tone amid earnings reservations.
Sterling was boosted by stronger than expected GDP data and hopes that disruptive Brexit outcome could be avoided with GBP/USD testing 6-week highs.
Oil prices were boosted by firm risk appetite and hopes for an extension to OPEC production cuts.
EUR/USD
Trading conditions were relatively subdued on Monday as if often the case following the US employment release on the previous Friday and there were no major data releases with caution ahead of Thursday's ECB policy meeting.
The Euro-zone Sentix investor confidence index recovered to -11.1 for September from -13.7 previously and above consensus forecasts. There was further speculation that the German government would boost fiscal policy to support the economy with increased investment to take advantage of extremely low borrowing costs. Any move to boost government spending and abandon fiscal restraint would boost confidence in the German outlook and also ease pressure on monetary policy. In response, the Euro gained ground with a slight net easing of Brexit fears also protecting the single currency.
The US Employment Trends Index was little changed at 110.6 from a downwardly-revised 110.7 the previous month, but there was no significant market impact. The New York Federal Reserve survey recorded a decline in consumer inflation expectations which will help the Fed justify a further cut in interest rates at next week's policy meeting.
The dollar retreated against commodity currencies and EUR/USD pushed to above 1.1050 at the European close, but failed to hold this level and traded near 1.1040 on Tuesday as narrow ranges continued to prevail.
USD/JPY
US Treasuries retreated significantly in early US trading with the 10-year yield moving above 1.60%. Overall risk conditions held firm with equity markets making limited net gains and USD/JPY moved above the 107.00 level.
Despite a brief setback when US indices dipped into negative territory, the US dollar edged back to daily highs as crude oil prices made significant headway on the day and US bond yields moved higher once again.
US Treasury Secretary Mnuchin stated that the yuan will be in focus in the next round of trade talks with China which ensured underlying nervousness over the outlook, although the overall mood surrounding talks remained more optimistic.
USD/JPY pushed to 5-week highs near 107.50 as US yields continued to move higher, but there was no further headway in Tuesday's Asian session as Chinese equity markets drifted lower following mixed inflation data and US Treasuries stabilised.
Sterling
According to the latest estimate, July GDP increased 0.3% after no change in June and above consensus forecasts of 0.1% with an unchanged year-on-year increase of 1.0%. Industrial production increased 0.1% for July above market expectations of a 0.1% decline while manufacturing output gained 0.3% on the month while construction output data also beat forecasts.
Bank of England MPC member Vlieghe stated that interest rates were likely to stay lower for years, although he also stated that it is unlikely that the bank would be able to cut rates as it did in the previous downturn.
Prime Minister Johnson stated that there would be a commitment to reaching a Brexit deal and there was some speculation that there could be a move to find a compromise on the Northern Ireland border issue which supported sentiment.
After pushing higher on the data releases, Sterling continued to gain ground as fears over a disorderly EU exit faded slightly. The Bill blocking a 'no-deal' outcome on October 31st was given royal assent and came into law. EUR/GBP settled around 0.8950 while GBP/USD stabilised near 6-week highs just below 1.2350.
The House of Commons again rejected Prime Minister Johnson's call for a General Election and parliament will be suspended until October 14th.
Swiss franc
There was no change in Swiss sight deposits for the second successive week which suggested that the National Bank had not been intervening. The stronger tone in risk appetite was a significant factor in curbing potential defensive franc demand.
EUR/CHF moved to just above the 1.0950 level and the franc maintained a weaker tone as USD/CHF held just above 0.9900. Markets were starting to look ahead to the September 19th National Bank policy meeting with the possibility of a further cut in rates and the franc drifted lower on Tuesday as risk appetite held firm with USD/CHF around 0.9920.
AUD/USD + USD/CAD
The Australian dollar maintained a firmer tone on Monday with support from solid risk conditions and a subdued US dollar. In this environment, AUD/USD advanced to the 0.6870 area.
Australian NAB business confidence declined for August which maintained unease over the outlook. Overall risk appetite held firm, but Chinese equities moved lower and AUD/USD retreated to near 0.6850 as the annual decline in Chinese producer prices maintained concerns over the outlook.
The Canadian dollar also drew support from firmer risk conditions with gains in oil prices also a supportive element and USD/CAD retreated to below 1.3150.
There was a loss of momentum on Tuesday as commodity currencies drifted lower with USD/CAD trading around 1.3170 despite firm oil prices.
NOK+ SEK
Scandinavian currencies continued to gain an element of support from hopes that global central bank actions would support demand. There was also support from expectations that regional central banks would be less dovish than the ECB and Federal Reserve.
EUR/NOK retreated to near 9.86 before a limited correction as gains in oil prices failed to provide additional support.
The CPI inflation rate declined to 1.6% for August from 1.9% and below consensus forecasts of 1.8% while the core rate declined to 2.1% from 2.2% and also slightly below market expectations. The data triggered fresh doubts over a September Norges Bank interest rate increase and the krone retreated, although moves were limited. EUR/NOK strengthened to 9.8750 with USD/NOK around 8.94.
The Swedish krona was unable to make headway with EUR/SEK just above 10.65 with a further move to near 10.67 on Tuesday with USD/SEK around 9.67.
Equities
Euro-zone equities secured net support from firmer global risk conditions and hopes for a German budget stimulus, although overall gains were limited amid mixed trends.
The German DAX index gained 0.25% with a limited advance for the Italian FTSE MIB index, but the French market moved lower.
Major UK equities were undermined by Sterling gains with a soft tone in gold also a negative factor and the FTSE 100 index declined 0.6%.
Wall Street stocks gained some support from hopes for US-China trade progress, but higher bond yields had a mixed impact with the S&P 500 index unchanged as the Nasdaq index edged lower.
Asian equities were mixed with trade hopes failing to provide additional support as caution prevailed.
Japan's Nikkei 225 index gained 0.3% as the dollar made headway, but the Australian ASX index declined 0.5% amid weaker business sentiment and sharp losses in the gold sector.
China's Shanghai index traded 0.2% lower in late trading with some unease over the lowest PPI inflation rate for 3 years while there were marginal gains for Hong Kong's Hang Seng index.
Commodities
Oil prices drew further support from the Saudi Arabian pledge to maintain output cuts with hopes that OPEC production cuts would be extended.
Firmer global risk conditions and gains in European currencies were also a factor underpinning crude demand with WTI pushing to the $58.0 p/b area.
Markets were expecting a further US weekly inventory draw and WTI traded around $58.15 p/b on Tuesday with Brent close to $62.90 p/b.
Potential gains for gold from a slightly stronger EUR/USD tone were offset by the impact of firmer risk appetite as defensive demand for precious metals faded. Overall, gold retreated to the $1,500 per ounce area.
A break below this level triggered further selling with a retreat to near $1,490 per ounce on Tuesday as risk appetite held firm. Silver also remained under pressure with a slide below the $18.00 per ounce level.
Cryptocurrencies
Cryptocurrencies were little changed overall during Monday with an underlying theme of consolidation as volatility eased.
Bitcoin dipped to lows near $10,100 in early Europe before spiking to just above $10,500 before fading again.
A firmer tone in risk appetite continued to curb potential demand for alternative assets, although bitcoin out-performed gold amid residual demand due to Hong Kong political tensions.
Ether briefly moved sharply higher to near $190 before consolidation with slight gains just above $180.
Calendar
Major events for the day ahead: (times in BST)
09.30: UK labour-market data
Do you want access to trade ideas, signals, education and more all for free? Sign up and deposit with one of our preferred brokers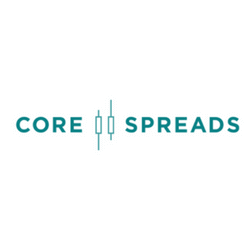 Like our charts? Sign up for free with TradingView.