Market Report – US equities posted a strong recovery which helped lift global bourses
Posted: 10th September 2020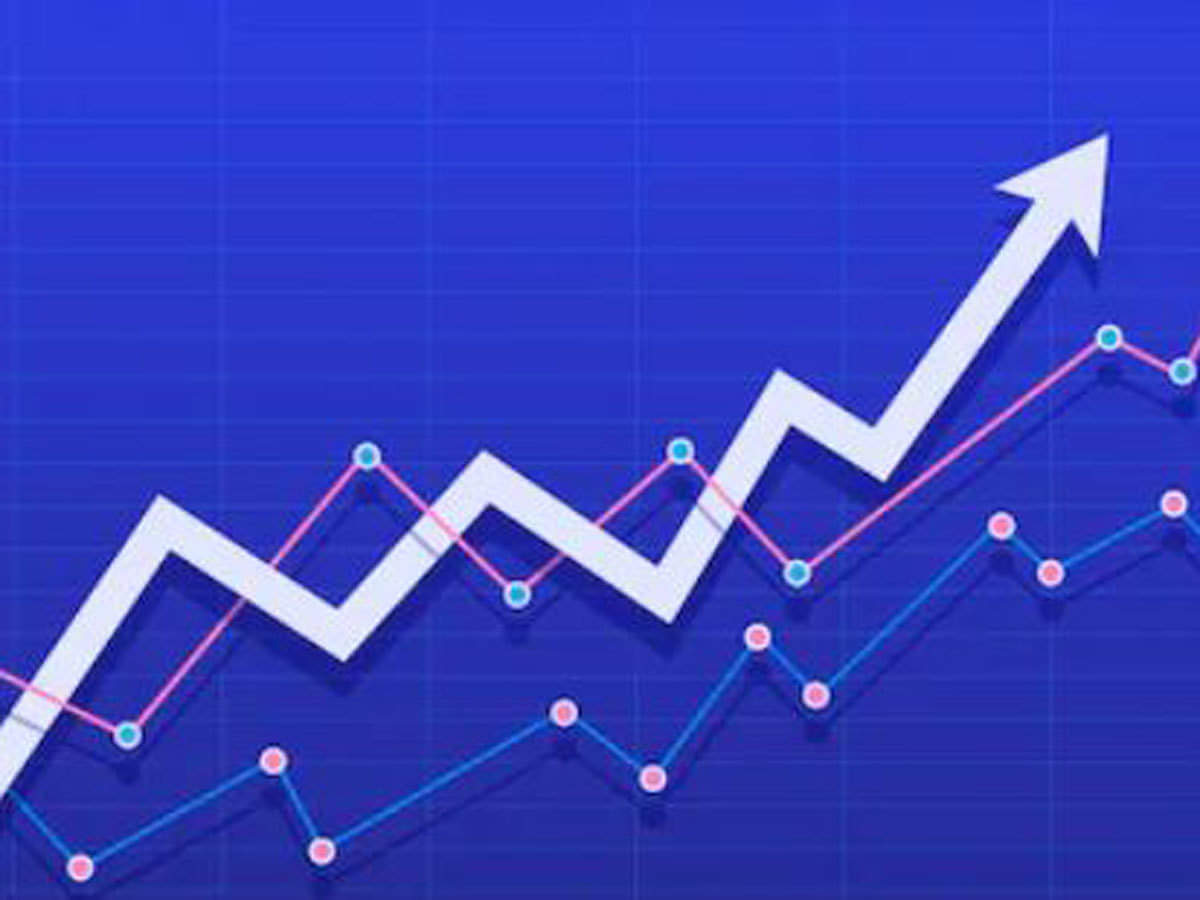 Trade ideas & Daily market report September 10th 2020
Market highlights.
After a tentative start, risk appetite gradually recovered ground during Wednesday.
US equities posted a strong recovery which helped lift global bourses.
After making significant gains, the dollar faded from its best levels as sentiment remained negative.
EUR/USD found support near 1.1750 and traded above 1.1800 ahead of Thursday's ECB meeting.
Sterling recovered from 4-week lows as risk appetite strengthened and the EU remained at the trade table.
Commodity currencies also recovered from initial losses as the US currency faded.
The Bank of Canada pledged to maintain a very accommodative monetary policy, risk conditions dominated the Canadian dollar.
Oil prices secured a tentative recovery, although demand reservations continued.
Precious metals posted limited net gains as the dollar faded.
The Norwegian krone recovered with underlying inflation above expectations.
EUR/USD
There were no significant Euro-zone data releases during Wednesday. ECB Council member Muller stated that a timely exit from emergency measures is important, although markets were focussed on the shorter-term outlook and Thursday's policy meeting. Yields at the German 10-year bond auction declined slightly to -0.50% from -0.47% previously, limiting potential Euro support while global risk trends tended to dominate market moves.
The dollar maintained a firm tone into the New York open with the currency still gaining an element of defensive demand amid vulnerability in risk appetite. EUR/USD, however, found support just above the 1.1750 level and rallied into the European close as equities posted strong gains.
US developments remained limited with no significant data releases while the Fed remained silent ahead on next week's policy meeting.
The dollar also lost wider support as commodity currencies rallied with EUR/USD recovering from 4-week highs and settling close to 1.1800.
There are no expectations that the ECB will make policy changes at Thursday's policy meeting. Any changes to forward guidance will be watched closely and President Lagarde's press conference will also be important. In particular, markets will be monitoring any comments on the Euro. A lack of concern would be likely to trigger at least short-term Euro buying. There is likely to be choppy trading during and after Lagarde's press conference with EUR/USD around 1.1825 in early Europe.
USD/JPY
USD/JPY continued to find support just below 106.00 in early Europe on Wednesday. US futures maintained a firmer tone and Wall Street equities posted strong gains after the market open. The Japanese yen lost defensive support and the dollar made limited headway, although gains were held to the 106.25 area.
House Speaker Pelosi suggested that the Republicans would not have the votes to pass the scaled-back fiscal support package. Coronavirus developments were monitored closely during the day with the US reporting over 1,100 deaths for the day which took the total to above 190,000. There were, however, reports that one vaccine could be ready by the end of October. US equity markets closed with strong gains, although futures edged lower on Thursday.
Opinion polls in Japan confirmed that Chief Cabinet Secretary Suga was favourite to win the LDP leadership election. The yen was little changed on the crosses with USD/JPY just above the 106.00 level and EUR/JPY trading above the 125.0 level as equity markets remained a key element.
Sterling
Brexit trade considerations remained an important market element during Wednesday. There were reported comments from an EU Diplomat that the UK Internal Market Bill could have huge negative consequences. EU Commission President Von der Leyen stated that she was very concerned about UK intentions to breach the Withdrawal agreement. Sterling sentiment remained negative into the US open with GBP/USD sliding to fresh 4-week lows below 1.2900 as EUR/GBP pushed above 0.9100. Overall volatility remained at elevated levels during the day.
There were also comments from officials that the EU would not break-off trade talks which provided an element of relief, although uncertainty was still a key element. In this context, there were reports that the EU could consider legal action against the UK. The UK-EU Joint Committee will hold an extraordinary meeting on Thursday.
Risk conditions also remained an important influence with a strong recovery in global equity markets providing important Sterling support.
There was also an element of short covering after several days of selling pressure. As equity markets made net gains, the GBP/USD recovered to around 1.3000 while EUR/GBP retreated to 0.9085.
There were fresh trade concerns in Asia following comments from US House Speaker Pelosi that the UK Brexit move would imperil a UK-US trade pact. The RICS house-price index strengthened to 44% for August from 13% and above expectations of 25%. GBP/USD was held close to 1.3000 and EUR/GBP close to 0.9100.
Swiss franc
The seasonally-adjusted Swiss unemployment rate was unchanged at 3.4% for August and in line with market expectations.
Market moves were slightly surprising during the day with the Swiss currency gaining ground despite recoveries in global equity markets and a recovery in risk appetite which should have undermined defensive demand for the Swiss currency.
EUR/CHF retreated to below 1.0800 as the single currency lost ground on the crosses while USD/CHF retreated to the 0.9130 area. The franc held a firm tone on Thursday with USD/CHF around 0.9115 and potential volatility following the ECB policy meeting.
AUD/USD + USD/CAD
The Australian dollar initially remained under pressure on Wednesday amid a stronger US currency. AUD/USD found support close to 0.7200 and rebounded to 0.7280 as the US currency faded and equity markets posted strong gains.
Volatility eased on Thursday with AUD/USD settling around 0.7270.
The Bank of Canada held interest rates at 0.25%, in line with consensus forecasts. The bank stated that the economy had recovered slightly more strongly than expected, but there was still a high degree of uncertainty and monetary policy would remain extremely accommodative.
Overall forward guidance was little changed and shifts in risk appetite had a greater market impact. The statement triggered slight gains for the Canadian currency.
The Canadian dollar drew support from a rebound in equity markets. As risk appetite strengthened, USD/CAD dipped to near 1.3150 and held close to this level on Thursday.
NOK+ SEK
The Norwegian krone recovered ground on Wednesday, bolstered by a recovery in oil prices and recovery in risk appetite. EUR/NOK retreated to the 10.65 area.
The headline Norwegian CPI inflation rate increased to 1.7% for August from 1.3% previously and in line with consensus forecasts. The underlying rate increased to 3.7% from 3.5% and above expectations of 3.5%, maintaining expectations that the Norges Bank would need to adopt a hawkish bias.
EUR/NOK retreated to near 10.63 with USD/NOK dipping below 9.00.
The Swedish krona lost ground in early Europe with EUR/SEK above 10.40. There was a sharp recovery later in the session as risk appetite strengthened with EUR/SEK below 10.35.
The pair settled around 10.33 on Thursday with USD/SEK around 8.73 ahead of the Swedish inflation data later in the session.
Equities
Euro-zone equities were unable to make headway in early trading, but gradually gained traction as global risk appetite recovery. Strong gains in equities and an advance in oil prices boosted sentiment.
The German DAX posted a gain of 2.0%, although gains were held to 1.4% in France and 1.0% in Spain.
UK equities initially gained further support from Sterling weakness in early trading. Sterling recovered later in the day, but Brexit sentiment stabilised and global gains underpinned stocks with a 1.4% advance for the FTSE 100 index.
US equities recovered strongly amid fresh buying interest for the tech sector. There was slightly greater optimism over coronavirus vaccine developments and the S&P 500 index gained 2.0% with a 2.7% Nasdaq gain, although uncertainty remained a key element.
Asian markets responded to US gains and broke a losing sequence, although conviction was lacking.
Japan's Nikkei 225 index gaining 0.8% with Australian ASX index gains held to 0.5% as political reservations continued.
China's Shanghai index was marginally higher in late trading with a 0.1% gain for the Hong Kong Hang Seng index.
Commodities
Oil prices secured a recovery on Wednesday with a recovery in global equities boosting sentiment while the dollar faded from its best levels.
There were still underlying concerns over demand dynamics. Overall, WTI advanced to the $38.0 p/b area.
API data recorded an inventory build of 2.9mn barrels while gasoline stocks declined 6.9mn barrels.
WTI held close to $38.0 p/b on Thursday with Brent around $40.90 p/b.
Precious metals tended to drift lower into the US open with the firm dollar limiting support.
There was, however, a strong rally later in the US session as the US currency lost ground. Gold advanced to highs near $1,950 per ounce with silver strengthening to just above $27.0 per ounce.
Gold was held around $1,945 per ounce on Thursday with silver just above $27.0 per ounce.
Cryptocurrencies
Cryptocurrencies gradually made headway on Wednesday as global risk appetite recovered and equity markets made significant headway. The dollar influence was mixed and limited during the day.
Sentiment was also underpinned by a slightly weaker US dollar later in New York trading.
Overall, bitcoin strengthened to the $10,300 area. Bitcoin dipped late in the US session, although there were fresh gains on Thursday with a move to near $10,400 as equities held a solid tone.
Ether posted stronger gains with a peak in the $360 area and gains extended to around $370 on Thursday.
Calendar
Major events for the day ahead: (times in BST)
12.45: ECB policy meeting
13.30: ECB Lagarde press conference
13.30: US jobless claims
16.00: US EIA crude oil inventories
Get award-winning FCA regulated signals and levels on over 30 markets, as well as education resources so you never trade alone.