Trade ideas – Global risk appetite overall was fragile on Monday amid on-going global growth reservations.
Posted: 11th February 2020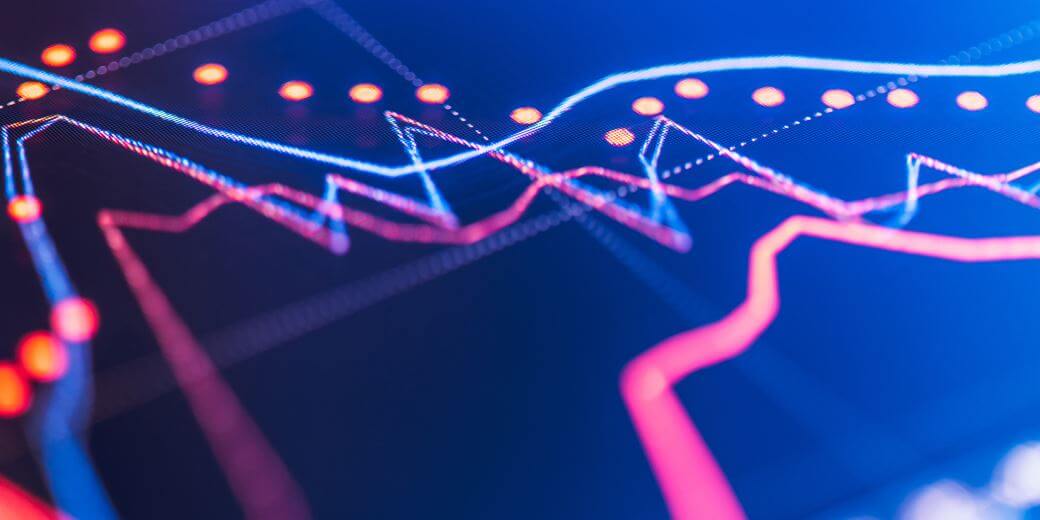 Trade ideas & Daily market report February 11th 2020
Market highlights
Global risk appetite overall was slightly more fragile on Monday amid on-going global growth reservations.
US equities, however, posted fresh record highs and confidence strengthened in Asia on Tuesday amid hopes new coronavirus cases were slowing.
The dollar continued to gain from a lack of confidence in other majors with the currency index at fresh 4-month highs as EUR/USD approached 1.0900.
Sterling stabilised, but on-going trade reservations limited support.
Commodity currencies regained some ground on Tuesday with AUD/USD back above 0.6700.
The yen and franc lost some ground on Tuesday, but USD/JPY held just below 110.00.
Oil prices also recovered some ground after WTI held just above 12-month lows
Gold lost some ground as risk conditions dominated, although selling was limited.
EUR/USD
The Euro-zone Sentix investor confidence index declined slightly to 5.2 for February from 7.6 the previous month, although this was slightly above consensus forecasts. German political uncertainty had some impact in curbing Euro support.
The US employment trends index strengthened to 110.2 for January from a revised 108.8 previously. Fed Governor Bowman reiterated that the US outlook was very favourable with inflation set to rise gradually to target. San Francisco Fed President Daly stated that inflation a bit above target is better than a bit below in today's environment. Philadelphia head Harker stated that the central bank should hold rates steady for a while, watching how developments and data unfold before taking action.
Underlying concerns over the coronavirus impact on global growth continued to have a significant impact in currency markets. There were further expectations that the US would out-perform other major economies given its lower dependence on trade flows which continued to provide net dollar support. Commodity currencies retreated again during the day and the dollar index pushed to fresh 4-month highs as EUR/USD retreated to lows near 1.0900.
President Trump again called for lower interest rates and the issue of Fed Chair Powell will move into sharper focus ahead of November's Presidential election. Powell will testify to Congress on Tuesday and will be reluctant to deviate far from recent commentary. He is, however, likely to be pressed on the external risks, including the coronavirus and may be cross-examined on the strong dollar with potential volatility. The US currency held firm on Tuesday with EUR/USD at 4-month lows just above 1.0900.
USD/JPY
Chinese President Xi stated on Monday that the situation regarding the coronavirus outbreak is still severe. According to Xi, there will be more decisive measures to contain the spread in Hubei with increased spending on clinically-effective drugs.
There were further reports that many Chinese companies were looking for bank loans to soften the coronavirus impact. There were also cautious comments from WHO officials over transmission trends and the spread of the virus among people who had not been to China also raised concerns. In this environment, risk appetite was relatively cautious.
US equities posted limited gains, but bond Treasuries made net gains and lower bond yields undermined the dollar as USD/JPY was held around 109.75 at the European close.
Risk appetite was slightly more positive in Asia on Tuesday as the rate of new coronavirus cases slowed slightly. Equity markets made headway and Treasuries edged lower, although Japanese markets were closed for a holiday. USD/JPY traded just below 110.00 as the Chinese yuan held steady.
Sterling
Sterling remained under pressure in early Europe on Monday as sentiment remained negative on underlying concerns over trade negotiations, especially with reports that EU governments would call for a tougher negotiating stance in forthcoming negotiations. There was a tentative recovery during the day with the currency gaining some support on longer-term valuation grounds.
GBP/USD peaked close to 1.2950 before fading again amid wider US gains while EUR/GBP retreated to lows below 0.8450. BRC data recorded no change in underlying retail sales for January and Sterling was unable to make headway in early Europe as GBP/USD held just above 1.2900 with firmer risk appetite having little overall impact.
The latest GDP and industrial production data will be released on Tuesday with market expectations of a limited recovery from November's very weak release with global risk appetite also likely to have a significant Sterling impact.
Swiss franc
Swiss consumer prices declined 0.2% for January, in line with consensus forecasts, although the year-on-year rate met expectations at 0.2%, unchanged from the previous month.
Weekly sight deposits increased marginally which again suggested no significant National Bank intervention to stem franc strength.
Underlying coronavirus unease underpinned the Swiss franc with the dollar securing only limited gains while EUR/CHF dipped to lows below 1.0670 and near 33-month lows. USD/CHF edged higher to 6-week highs around 0.9780 with the franc marginally weaker on Tuesday.
AUD/USD + USD/CAD
The Australian dollar was unable to make headway in early Europe and gradually lost ground under the familiar weight of a strong US dollar and fears over the Asian growth outlook. AUD/USD dipped back below 0.6700 and retreated to 0.6675.
NAB business confidence was unchanged at 3 for January with a marginal improvement in business sentiment. Risk conditions continued to dominate with a more positive tone helping to underpin the Australian dollar with AUD/USD advancing to 0.6720.
Canadian housing starts increased to 213,000 in January from a revised 197,000 for December while December building permits increased 7.4% for December, well above market expectations of 1.5%.
The Canadian dollar was, however, unable to gain any traction from the data with USD/CAD pushing to 15-week highs at 1.3330. S limited rally in crude and firmer risk appetite pushed USD/CAD to just below 1.3300 on Tuesday.
NOK+ SEK
The Norwegian krone maintained strong toe in early Europe with increased expectations of a potential Norges Bank hike in interest rates following the shock inflation figures.
The krone gradually lost traction as oil prices came under renewed pressure and confidence in the global outlook dipped again. From lows near 10.10, EUR/NOK rallied to near 10.15. As global risk appetite strengthened, EUR/NOK retreated to near 10.11 on Tuesday with US/NOK around 9.27.
The Swedish krona secured net gains as Euro vulnerability provided net support with EUR/SEK retreating to just below 10.54 with the krona holding steady on Tuesday as USD/SEK traded above 9.66.
Equities
Euro-zone equities were held in narrower ranges on Monday as caution prevailed. Sentiment was damaged by underlying concerns over the growth outlook, but net Wall Street gains and a competitive Euro cushioned bourses to some extent.
The German DAX index declined 0.15% with slightly larger losses for the French and Spanish bourses, but the Italian FTSE MIB index posted slightly gains
Major UK equities drifted lower with coronavirus fears and lower oil prices dragging the market lower while there was no further boost from currency developments with a 0.25% decline for the FTSE 100 index.
Although coronavirus fears dampened sentiment to some extent, optimism over the domestic outlook and expectations of an accommodative Fed underpinned markets with the S&P 500 index gaining 0.7% to a fresh record high.
Market sentiment improved on Tuesday amid hopes that new coronavirus cases were slowing and this was reflected across Asian bourses.
The Australian ASX index gained 0.6% as the energy sector stabilised and financials made net gains while Japanese markets were closed.
China's Shanghai index secured a 0.4% gain while Hong Kong's Hang Seng index was 1.3% higher in late trading.
Commodities
Concerns over a dip in demand for crude continued to have a negative impact during Monday. There were concerns that Chinese companies would face major setbacks in res-starting production which eroded sentiment.
The market made a fresh attempt at breaking below the $50.0 p/b level and WTI traded below this level at the New York close.
WTI did hold just above 12-month lows and was underpinned by firmer risk appetite with WTI trading just above $50.0 p/b in early Europe with Brent above $54.0 p/b.
Precious metals were again resilient in the face of EUR/USD losses during the day. With a more cautious attitude towards risk, gold secured limited net gains with a peak above $1,575 per ounce. Gold lost ground on Tuesday as risk appetite improved with a dip below $1,570 per ounce with silver held just below $17.80 per ounce.
Cryptocurrencies
After the sharp dip in early Europe, cryptocurrency volatility gradually eased during the day.
Bitcoin failed to regain the $10,000 level which triggered another sell-off, but there was support below $9,800 and it edged higher into the US close.
Expectations of high global liquidity provided net support, but bitcoin gradually edged lower in Asia on Tuesday with markets continuing to monitor cryptocurrency demand from Asian countries.
Ether settled around the $222 area after finding support below $220 and trading close to this level in early Europe on Tuesday.
Calendar
Major events for the day ahead: (times in GMT)
09.30: UK GDP (Dec)
09.30: UK industrial production
15.00: Fed Chair Powell testimony
15.35: Bank of England Governor Carney testimony
Do you want access to trade ideas, signals, education and more all for free? Sign up and deposit with one of our preferred brokers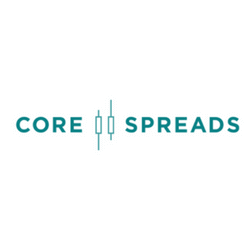 Like our charts? Sign up for free with TradingView.