Trade ideas – July rate cut seen as certain in US
Posted: 11th July 2019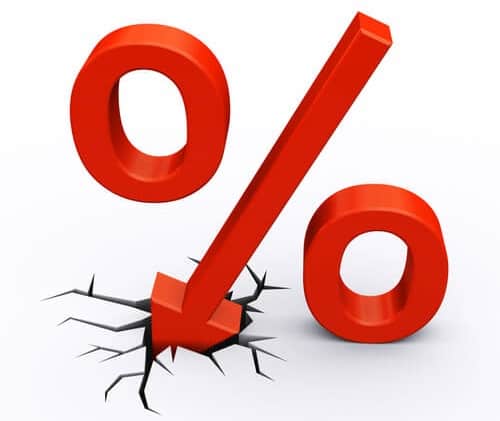 Trade ideas & daily market report July 11th 2019
Market highlights
Testimony from Fed Chair Powell was more dovish than expected with concerns over growth conditions and potential downside risks for inflation. Many Fed members also backed a near-term rate cut.
Markets were more confident in US interest rate cuts with a July cut seen as certain.
The dollar declined sharply after Powell's comments with losses against all major currencies, especially with President Trump again pushing for a weaker currency
Commodity currencies and the Euro rallied, but Sterling was still hampered by political and economic risks which limited support.
Gold moved sharply higher on dollar weakness while the yen and Swiss franc were resilient.
A substantial inventory draw boosted oil prices with a weaker dollar also supportive.
Bitcoin declined sharply as Powell stated reservations over Facebook's Libra.
EUR/USD
French and Italian industrial production data releases were both stronger than market expectations. The EU Commission lowered its GDP and inflation forecasts marginally, but German yields moved significantly higher which protected the Euro.
In prepared testimony to the House Finance Committee, Federal Reserve Chair Powell stated that the baseline outlook is for US economic growth to remain solid, but growth appears to have moderated with a dip in investment. Uncertainties surrounding trade tensions and concerns over the global economy had also continued to weigh on the outlook.
Importantly, he also stated that there is a risk that weak inflation will be even more persistent than the central bank currently is anticipating. Powell also commented that the Fed does not want to get on a road to long periods of low inflation.
He reiterated that the Fed will act as appropriate to sustain US economic growth. The statement overall was more dovish than expected, especially as Powell appeared more concerned over the outlook despite the US-China trade truce. There was a re-pricing of Fed Funds Futures with very strong expectations of a 0.25% July rate cut and 30% chance of a 0.50% cut.
Minutes from June's Federal Reserve policy meeting stated that many members saw a rate cut as warranted in the near term if trade and global risks continued to weigh on the outlook. St Louis Fed President Bullard reiterated that he wanted to take out some insurance against a sharper slowdown and, at the moment, would support a 0.25% rate cut.
The dollar remained on the defensive with EUR/USD just above 1.1250 as commodity currencies also regained ground. The US currency continued to lose ground on Thursday as yield expectations remained negative with EUR/USD around 1.1270. US CPI inflation data will be watched closely on Thursday.
USD/JPY
USD/JPY hit resistance close to 109.00 ahead of the New York open and narrow ranges prevailed with higher yields protecting the US currency. Treasuries rallied following Powell's prepared statement with the 10-year yield retreating towards 2.05% which hampered the US currency as USD/JPY initially dipped below the 108.50 level.
There were reports that President Trump had tasked aides to find a way to weaken the US dollar which also had some impact in unsettling the currency given speculation that there could be direct intervention to weaken the currency despite opposition from Treasury Secretary Mnuchin.
US yields drifted lower in Asia on Thursday while equity markets posted modest gains. The dollar continued to lose traction with USD/JPY lows below 108.00 as the yen maintained a firm tone on the crosses.
Sterling
UK GDP increased 0.3% in May following the 0.4% April slide which was in line with consensus forecasts with year-on-year growth at 1.5% which was slightly above market expectations. Industrial production increased 0.9% for May as car output recovered from sharp April losses, although this was a weaker than expected recovery. Trade data was close to expectations while construction output beat consensus forecasts.
The NIESR stated that the economy is likely to contract for the second quarter, but avoid a technical recession. There was slight relief surrounding the GDP data, although Sterling was dependent on a weaker dollar to make headway and the Euro continued to test the 0.9000 amid underlying weak UK sentiment.
Bank of England MPC member Tenreyro stated that weaker global growth outlook would lengthen the period until there was enough inflation for her to back a rate hike. Sterling was little changed as EUR/GBP continued to hold near 0.9000. A tentative recovery in the RICS housing index provided marginal support with a GBP/USD move to 1.2530 as US weakness dominated.
Swiss franc
Higher German bond yields helped underpin the Euro on Wednesday with a gradual EUR/CHF advance to the 1.1140 area, although gains were limited and faded quickly.
There were still underlying concerns surrounding the global growth outlook and stronger gold prices helped underpin franc sentiment. Wider losses undermined the dollar with a USD/CHF retreat to below 0.9900.
Although equity markets made net gains, the franc resisted further selling pressure on Thursday as low-yield assets made net gains with USD/CHF retreating towards the 0.9850 area.
AUD/USD + USD/CAD
The Australian dollar was little unchanged into the New York open, but rallied strongly after Fed Chair Powell's comments as the US currency came under sustained pressure.
From lows around 0.6910, AUD/USD advanced to near 0.6970.
Stronger than expected home lending data had little impact with the Australian currency unable to make headway, but a weaker US dollar limited selling as AUD/USD was held around 0.6970.
The Canadian dollar gained ground ahead of the Bank of Canada rate decision with USD/CAD sinking to near 1.3070 following Powell's comments.
The Bank of Canada maintained interest rates at 1.75% following the latest policy meeting, in line with consensus forecasts.
According to the statement, escalation of trade conflicts remained the biggest downside risks, but it remained data dependent and would pay close attention to the energy sector.
The overall stance was broadly neutral with Governor Poloz stating that the bank is likely to maintain the current stance until headwinds appear to be dissipating or worsening. The tone was slightly more dovish than expected.
The Canadian dollar initially dipped sharply following the statement with USD/CAD near 1.3130, although it gradually regained ground, especially with higher oil prices and USD/CAD dipped to near 1.3070 with a test of 1.3050 support on Thursday.
NOK+ SEK
The Norwegian krone initially lost ground following the domestic inflation data with EUR/NOK above 9.70.
There was, however, a sharp reversal in US trading as expectations of lower US interest rates helped underpin the Norwegian currency. Gains in oil prices were also supportive with EUR/NOK dipping to lows around 9.65 and it traded just below this level on Thursday with USD/NOK near 8.56.
The Swedish krona also made net headway with EUR/SEK dipping below 10.60. Latest inflation data will be watched closely with the headline rate expected to decline to 1.9% from 2.2%. EUR/SEK was little changed ahead of the data with USD/SEK just above 9.40
Equities
Euro-zone equities opened lower and failed to make headway during the New York session despite gains on Wall Street.
The Eurostoxx 50 index declined 0.2% with significant divergence amongst markets with the German DAX index declining 0.5% while the Italian FTSE MIB index gained 0.7%.
There were mixed influences on major UK stocks with gains in gold and oil sectors offset by a limited GBP/USD recovery and the FTSE 100 index lost 0.1%
US equities responded favourably to Powell's testimony with expectations of interest rate cuts boosting sentiment. Despite some unease over earnings trends, the S&P 500 index gained 0.45% to near record highs.
Asian markets made headway on Thursday, although gains were tentative given underlying concerns over trade developments.
Japan's Nikkei 225 index gained 0.45% with a weaker US dollar offsetting support from higher oil prices while the Australian ASX index gained 0.4% as mining stocks made significant headway.
China's Shanghai index secured a 0.2% gain in late trading with a strong 0.7% advance for Hong Kong's Hang Seng index as political pressures eased slightly.
Commodities
Oil prices were held in relatively tight ranges ahead of Wednesday's US open.
EIA data recorded a larger than expected inventory draw of 9.5mn barrels for the latest week compared with consensus forecasts of 3.0mn with gasoline stocks also registering a draw.
Crude moved significantly higher following the data with concerns over production outages in the Gulf of Mexico due to an approaching storm also boosting prices.
With a weaker dollar, WTI moved to 6-week highs above the $60.0 p/b. Sentiment held firm on Thursday with WTI around $60.70 p/b with Brent breaking above $67.00 p/b to $67.30 p/b.
After little changed ahead of the New York open, dollar weakness helped push gold sharply higher with a move back above $1,400 per ounce also boosting sentiment as it moved sharply higher to near $1,420. Sentiment towards defensive assets held firm despite gains in equities.
Gold traded close to $1,420 per ounce on Thursday as the dollar remained under pressure while silver failed to break above the $15.30 per ounce area.
Cryptocurrencies
Cryptocurrency sentiment held firm into Wednesday's New York open with bitcoin close to $13,000.
There was a sharp decline following Fed Chair Powell's congressional testimony as he issued major reservations over Facebook's planned Libra currency. His comments that Libra cannot go forward until many serious issues were addressed undermined sentiment, especially as gains had been triggered by optimism over Libra
Bitcoin dipped below $12,000 late in US trading and dipped to lows below $11,500 in Asia as an easing of immediate Hong Kong political pressures eased cryptocurrency demand.
Ether also came under sustained pressure with an initial slide below $300 and further heavy losses to below $270 in early Europe on Thursday.
Calendar
Major events for the day ahead: (times in BST)
12.30: ECB minutes
13.30: US consumer prices
15.00: US Federal Reserve Chair Powell testimony (day 2)
Do you want access to trade ideas, signals, education and more all for free? Sign up and deposit with one of our preferred brokers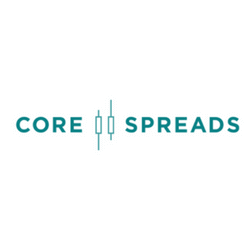 Like our charts? Sign up for free with TradingView.