Trade ideas – US-China progress increased risk appetite
Posted: 11th September 2019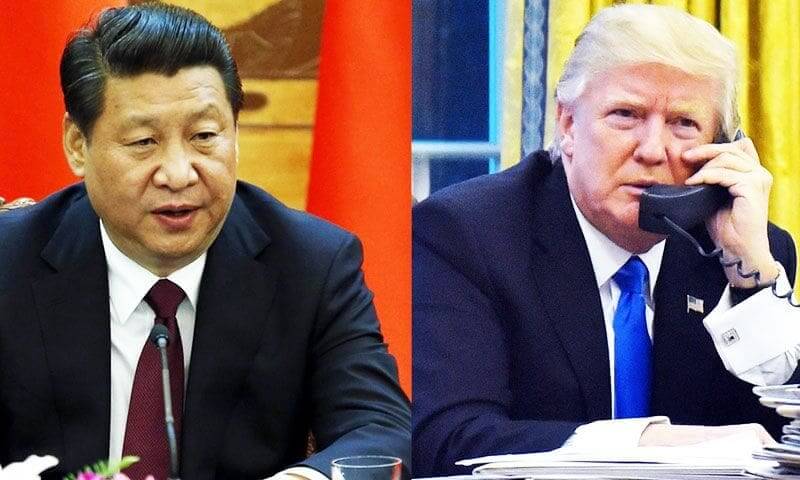 Trade ideas & Daily market report September 11th 2019
Market highlights
Overall global risk appetite held firm amid hopes for US-China trade progress and an easing of political risk premiums.
Bond yields moved sharply higher and there was a decline in support for the yen and Swiss franc.
USD/JPY posted 5-week highs amid reports that the Bank of Japan could ease monetary policy further.
Equities were able to make only limited gains given reservations over earnings trends and a retreat in the tech sector.
European currencies gained some support from a slight easing of political fears with Sterling close to 6-week highs.
Oil prices dipped after the dismissal of US National Security Adviser Bolton before a recovery on an API inventory draw.
Improved risk conditions limited demand for precious metals.
EUR/USD
German Finance Minister Scholz stated that there will be no need for fresh debt issuance in the 2020 budget which dampened speculation over fiscal easing to some extent. He also stated, however, that any economic crisis could be countered by a big stimulus package which helped underpin market sentiment as underlying pressure for stimulus increased.
The Euro did gain an element of support from a firmer yuan which strengthened to 2-week highs while a slight easing of 'no-deal' Brexit fears also a factor in supporting the single currency, although sentiment was still fragile.
The US NFIB small-business confidence index declined to 103.1 from 104.7 previously with companies less confident over the outlook, although labour-market trends remained strong. The JOLTS job-openings data recorded a decline to 7.22mn for July from 7.25mn the previous month while hires and separations both increased significantly on the month.
The Euro was protected by continued speculation that the ECB might refrain from announcing further government bond purchases at Thursday's policy meeting, although narrow ranges again prevailed given underlying uncertainty. As German yields moved higher, the Euro resisted selling pressure and EUR/USD settled around 1.1040 with marginal gains on Wednesday.
USD/JPY
Ahead of the New York open, there were reports that the Bank of Japan is less confident over the outlook and may be more open to debating additional policy easing at next week's meeting. A dip in interest rates further into negative territory was possible, although other measures were also being considered and any decision was likely to be very close.
The yen lost ground in an immediate response, although USD/JPY was unable to break above the 107.50 area which prompted a limited correction. Overall, however, there was an unwinding of pessimism trades from major funds amid hopes for US-China trade progress and speculation of tentative headway in Brexit negotiations.
Yields continued to increase later in US trading with the 10-year rate at 4-week highs above 1.70% which underpinned the dollar. In Asian trading on Wednesday, there were reports that China will introduce important measures to ease the impact of the trade war, although there were no details. Overall risk appetite held firm on Wednesday with China relaxing rules on foreign investment and USD/JPY edged towards 5-week highs around 107.80 despite a dip in Shanghai equities.
Sterling
UK labour-market data recorded a smaller than expected increase in jobless claims of 28,200 for August and unemployment declined to 3.8% from 3.9%, although there was a notable slowdown in employment growth. Headline annual average earnings growth strengthened to 4.0% from an upwardly-revised 3.8% previously and a fresh 9-year high while the underlying increase dipped slightly to 3.8% from 3.9%. Bank of England Governor Carney stated that he did not see negative interest rates as a tool in the UK, although he was uneasy over global growth trends.
A spokesman stated that the government was not seeking a backstop for Northern Ireland only and the political atmosphere calmed slightly following the suspension of parliament. GBP/USD was unable to hold 6-week gains near 1.2375 and faded to just below 1.2350 while EUR/GBP settled around 0.8940.
There were further rumours that Prime Minister Johnson was edging towards a compromise position on Ireland and Brexit which limited potential selling interest. GBP/USD traded just above 1.2350 on Wednesday with markets continuing to monitor domestic political rhetoric closely.
Swiss franc
The Swiss currency continued to lose ground in early Europe on Tuesday with a fresh increase in German and US yields sapping support. EUR/CHF pushed to 5-week highs around 1.0970, but failed to sustain the advance while USD/CHF dipped below 0.9900 from highs around 0.9930, although moves were limited.
Hopes of an easing of Brexit tensions were also a significant factor curbing potential franc demand. Further losses in bond markets maintained underlying pressure on the currency and the franc edged lower on Wednesday with EUR/CHF just above 1.0950.
AUD/USD + USD/CAD
The Australian dollar was held in very narrow ranges during Tuesday with a lack of fresh incentives. With little change in the US currency, AUD/USD settled around 0.6860.
Australian consumer confidence declined, but overall risk appetite held firm and AUD/USD advanced to 5-week highs just above 0.6880.
Canadian housing starts increased slightly for August and there was also a stronger 3.0% recovery in building permits for July following a revised 3.1% decline the previous month.
The data provided an element of Canadian dollar support while oil prices registered fresh gains and USD/CAD retreated to below 1.3150. USD/CAD traded just below this level on Wednesday as global risk appetite held firm.
NOK+ SEK
Swedish consumer inflation declined to 1.4% for August from 1.7% previously and well below consensus forecasts of 1.7%. The core rate declined to 1.3% and was also below market expectations of 1.5%.
The data triggered fresh expectations that the Riksbank would be forced into adopting a more dovish policy stance.
EUR/SEK spiked higher to above 10.75 following the data as the krona declined sharply, but Riksbank Governor Ingves played down the data's importance and the krona recovered with EUR/SEK retreating to below 10.70 with USD/SEK near 9.67.
There was a significant decline in the latest Norges Bank regional survey with contacts expecting growth to slow slightly. There was still strong expansion within services, but manufacturing growth had eased slightly and overall employment growth had also slowed slightly.
The krona declined on the headline release with EUR/NOK above 9.90, but the Norwegian currency recovered some ground later in the day with EUR/NOK around 9.88 as risk appetite held firm with USD/NOK around 8.95.
Equities
Euro-zone equities secured limited gains on Tuesday with sentiment supported by gains in the energy sector. There was still an element of caution ahead of Thursday's ECB policy decision and reservations over the earnings outlook.
The German DAX index gained 0.5% on the day, but the Italian FTSE MIB index declined 0.5%.
UK stocks recovered from earlier losses to register limited gains of 0.4% as Sterling held little changed while wages data helped underpin sentiment.
US equities gained net support from optimism over trade talks, although there were some reservations over sharp losses in Treasuries which could lessen pressure for aggressive interest rate cuts. The S&P 500 index registered marginal gains, although technology stocks lost ground.
Japan's Nikkei 225 index gained 0.9% as a firm dollar and speculation over Bank of Japan easing provided support. Australia's ASX index gained 0.35% with support from the mining sector, but losses in the technology sector limited gains.
Hong Kong's Hang Seng index traded 1.6% higher in late trading as political sentiment improved, although Chinese stocks failed to gain support from trade developments with a 0.4% retreat for the Shanghai index.
Commodities
During Tuesday, oil prices were again supported by expectations of extended OPEC output cuts.
Optimism that global central bank monetary easing would help underpin demand also had a significant impact in underpinning crude with a WTI peak near $58.50 p/b.
Prices dipped sharply following reports that National Security Adviser Bolton had been sacked with some speculation over a less hawkish stance on Iran. The EIA also cut its estimate of 2019 global oil demand. WTI dipped to near $57.0 p/b before recovering ground in choppy trading.
API data reported a sharp inventory decline of 7.2mn barrels for the latest week compared with expectations of around 2.5mn and gasoline stocks declined sharply which helped support sentiment. WTI settled just below $58.0 p/b with Brent near $62.80 p/b.
Gold managed to stabilise during Tuesday as the dollar edged lower, although overall risk conditions were benign and gold failed to regain the $1,500 per ounce level. Underlying global political fears eased slightly which curbed gold demand and it settled just below $1,495 per ounce on Wednesday. Silver found support just below $18.00 per ounce and advanced to $18.30.
Cryptocurrencies
Cryptocurrencies were held in narrow ranges during Tuesday's European session, although there were gradual losses as buying interest faded.
Bitcoin dipped sharply after the European close with losses to just below $10,000 and a brief spike faded in Asia on Wednesday.
The firmer tone in global risk appetite and reduced fears over the political environment limited cryptocurrency support and bitcoin traded close to $10,000.
Ether registered marginal net losses and settled just below $180 on Wednesday.
Calendar
Major events for the day ahead: (times in BST)
13.30: US producer prices
15.30: US EIA crude oil inventories
Do you want access to trade ideas, signals, education and more all for free? Sign up and deposit with one of our preferred brokers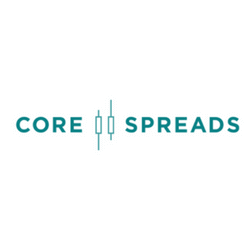 Like our charts? Sign up for free with TradingView.

Do you want access to trade ideas, signals, education and more all for free? Sign up and deposit with one of our preferred brokers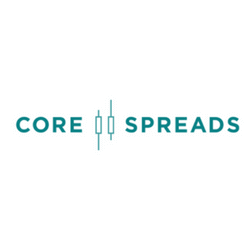 Like our charts? Sign up for free with TradingView.