Market Report – Sterling moved sharply lower amid further fears over Brexit trade talks
Posted: 11th September 2020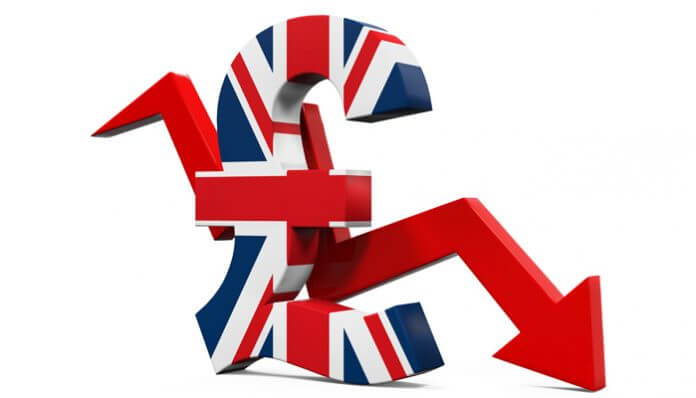 Trade ideas & Daily market report September 11th 2020
Market highlights.
The ECB made no policy changes and there was only a limited protest against Euro strength in Lagarde's press conference.
The Euro strengthened sharply in response, but then reversed steadily to post slight net losses as equity markets came under pressure and Brexit fears increased.
The jobless claims data triggered reservations over the US employment outlook.
Risk appetite weakened again with losses for US equities amid fresh selling in the tech sector and overall volatility increased.
Global equities were mixed as markets monitored coronavirus developments.
Sterling moved sharply lower amid further fears over Brexit trade talks and EU anger over planned UK changes to the Withdrawal Act.
Commodity currencies surrendered gains as equities declined and the dollar recovered.
Oil prices declined as equities lost ground and demand reservations continued.
Precious metals were unable to sustain gains as the US currency erased losses.
The Norwegian krone reversed gains to post net losses as risk appetite dipped again.
EUR/USD
The Euro edged higher into the New York open with slightly reduced expectations of a very dovish ECB policy statement. The ECB made no changes to interest rates at the policy meeting and there were also no changes to the quantitative easing programme with bond purchases continuing under the PEPP scheme. The forward guidance was unchanged with bond purchases set to continue until at least June 2021 and interest rates will remain extremely low.
The economic assessment was slightly more optimistic, although there was still a high degree of uncertainty over the outlook. President Lagarde reinforced that the central bank had an inflation mandate and the Euro was discussed closely in the meeting. She noted that it was an important component of inflation, but declined to comment on specific levels of the Euro despite persistent questioning on the issue.
Overall, she noted that the deflation risks had declined slightly since June despite the very weak inflation figures for August. The 2020 inflation forecast was held at 0.3% with the 2021 rate increased slightly to 1.0% from 0.8% with no change at 1.3% for 2022.
The dollar dipped lower following the US data and the Euro also strengthened sharply as Lagarde declined to use stronger language surrounding the exchange rate.
EUR/USD jumped to highs above 1.1900 before correcting as Brexit tensions had a negative impact on the currency. The pair continued to decline sharply with lows below 1.1820 as the dollar also regained some defensive support. Underlying US sentiment remained weak with selling interest on rallies and EUR/USD around 1.1835 on Friday.
USD/JPY
The dollar was held in tight ranges against the yen during Thursday as markets concentrated on developments in Europe. US initial jobless claims were unchanged at 884,000 in the latest week and above consensus forecasts of 846,000. Continuing claims increased to 13.39mn for the week from 13.29mn the previous week. In the week ending August 22nd, there was a further sharp increase of over 1 million in the number claiming pandemic unemployment assistance, maintaining reservations over trends.
Producer prices increased 0.3% for August with the core year-on-year rate at 0.6% from 0.3% previously. The latest CPI data will be released on Friday.
Wall Street indices faded which restrained the dollar while the US Senate rejected the $300bn Republican coronavirus Bill, maintaining uncertainty over fiscal policy with USD/JPY trapped just above 106.00.
According to sources, the Bank of Japan will provide a more optimistic assessment of the economy at next week's policy meeting.
US equity futures recovered ground on Friday while Asian markets were mixed and USD/JPY continued to hold just above the 106.00 level.
Sterling
Brexit trade considerations continued to have an important Sterling impact during Thursday as volatility spiked. The EU commission stated that the emergency meeting of the UK-EU joint committee had not cleared EU concerns over the Internal Market Bill. According to their statement, adoption of the Bill would constitute an extremely serious violation of the Withdrawal Agreement and international Law. It rejected the UK contention that it would protect the Northern Ireland peace agreement and called for measures to be withdrawn by the end of September at the latest. It also noted there were a number of legal mechanisms to address violations.
Overall Sterling sentiment deteriorated further following the statement. The UK currency declined sharply with a GBP/USD slide to 6-week lows below 1.2800 while EUR/GBP strengthened very sharply to 5-month highs around 0.9270 before a slight correction to 0.9240.
EU Chief Negotiator Frost stated that there had been useful exchanges in the latest round of talks, but a number of challenging areas remain and the divergences on some are still significant.EU counterpart Barnier again criticised the UK stance and stated that trust was crucial. There was confirmation that the talks would continue next week which provided an element of relief.
UK GDP increased 6.6% for July, fractionally below consensus forecasts, while industrial production increased 5.2%, above market expectations. Sterling was unable to gain support from the releases with GBP/USD just above 1.2800.
Swiss franc
The Swiss franc was resilient during Thursday with EUR/CHF able to secure only marginal gains and held below the 1.0800 level. USD/CHF also declined to lows at 0.9050 before a limited correction. Further tensions between the EU and UK helped underpin Swiss currency sentiment. A fresh decline in global equity markets underpinned the Swiss franc amid reservations over the global economic recovery.
EUR/CHF continued to lose ground to the 1.0760 area while USD/CHF recovered to the 0.9100 level. There was little change on Friday amid expectations of further underlying volatility as USD/CHF held around 0.9100.
AUD/USD + USD/CAD
The Australian dollar moved higher as the Euro rallied strongly following the ECB policy decision with AUD/USD strengthening to highs at 0.7325.
The US dollar regained some territory late in Europe and AUD/USD retreated to near 0.7270 as global equities also lost ground.
Risk conditions stabilised on Friday with AUD/USD close to 0.7280 as markets monitored Australia-China tensions.
The Canadian dollar initially secured a strong tone, but also lost traction later in the day with USD/CAD rallying to the 1.3180 area from lows just below 1.3120.
The Canadian currency was hampered by a fresh retreat in oil prices with USD/CAD around 1.3170 on Friday with resistance on approach to the 1.3200 area.
NOK+ SEK
The Norwegian krone was unable to sustain initial gains on Thursday and gradually lost traction as risk appetite faded and oil prices moved into negative territory.
EUR/NOK advanced to highs near 10.75 before settling just below 10.70 on Friday with USD/NOK trading around 9.04.
The Swedish annual inflation rate increased to 0.8% from 0.5% previously, although this was below consensus forecasts of 0.9% with the increase in underlying rate to 0.7% from 0.5% was also marginally below expectations. There was little impact on Riksbank expectations with no short-term return to negative rates.
The krona lost ground as risk appetite weakened and EUR/SEK near 10.40 before consolidation around 10.36 as volatility subsided with USD/SEK around 8.75.
Equities
Euro-zone equities failed to gain support from the ECB policy decision with some disappointment that there were no suggestions of further policy stimulus. US losses also undermined sentiment later in the session.
The German DAX index declined 0.25% with losses of around 0.3% for the French and Spanish bourses.
There was choppy trading in major UK equities amid sharp moves in currencies and other asset classes. The Sterling slide provided an element of support, but Brexit fears also sapped sentiment an US moves declined sharply. Overall, the FTSE 100 index posted a decline of 0.15%.
Although Wall Street indices opened higher, there was renewed selling pressure later in the day amid doubts over the economy and a fresh bout of selling in the technology sector. The S&P 500 index declined 1.75% with the Nasdaq index declining 2.0%.
Asian markets were mixed as US futures recovered with some late buying in china.
Japan's Nikkei 225 index gained 0.6% while the Australian ASX index declined 0.8% to 2-month low amid an increase in Australia-China tensions.
China's Shanghai index traded 0.7% higher in late trading with a 0.6% advance for Hong Hong's Hang Seng index.
Commodities
Oil prices held in tight ranges ahead of the New York open. EIA data recorded an inventory build of 2.0mn barrels, slightly above consensus forecasts and close to the API data. Gasoline stocks recorded a 2.9mn barrel draw.
The overall impact was muted with crude undermined by a fresh slide in equities and underlying reservations over demand conditions. WTI dipped to near $37.00 p/b before stabilising.
WTI was little change on Friday as gains in US futures provided an element of relief.
Precious metals secured notable advances as EUR/USD posted strong gains, but gains gradually eroded as the dollar regained some ground.
Gold strengthened to highs just above $1,965 per ounce before a retreat to near $1,940. Silver touched the $27.50 per ounce level before sliding steadily to around $26.60 per ounce on Friday.
Cryptocurrencies
Cryptocurrencies were influenced strongly by dollar moves and equities during Thursday.
Bitcoin moved sharply higher as the Euro strengthened following the ECB press conference with a peak just below the $10,500 level.
As the dollar regained ground, bitcoin retreated to lows below $10,300. The retreat in US equities also had a negative impact on bitcoin during the day.
There was little net change on Friday with gains in equity future having little impact.
Ether strengthened to highs above $375 before a retreat to near $360 with little change on Friday.
Calendar
Major events for the day ahead: (times in BST)
13.30: US consumer prices
Get award-winning FCA regulated signals and levels on over 30 markets, as well as education resources so you never trade alone.