Market Report – Overall risk appetite was slightly more cautious as near-term coronavirus fears offset longer-term optimism
Posted: 12th January 2021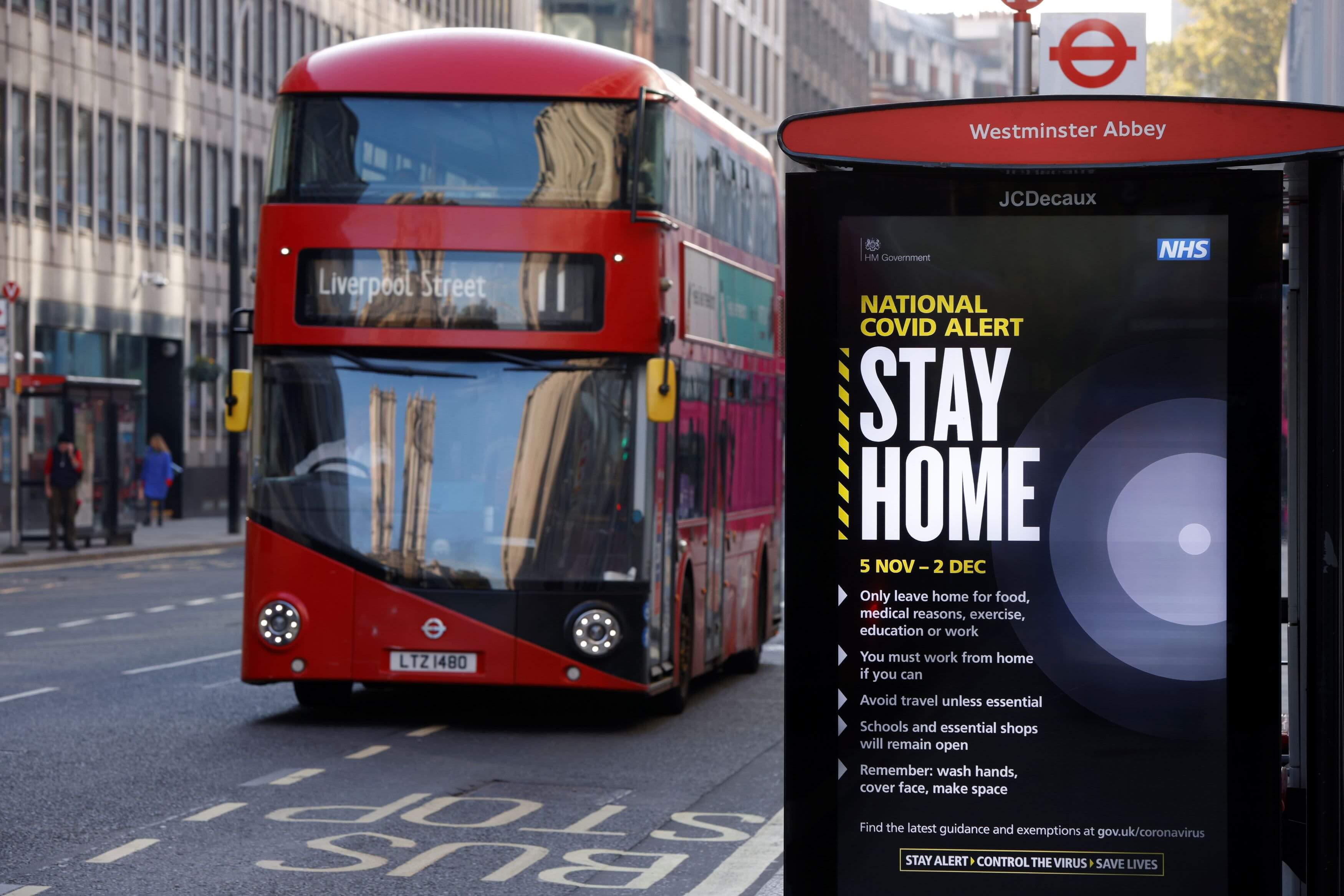 Trade Ideas & Daily market report January 12th 2021
Market highlights.
The dollar maintained a firm tone on Monday as US yields increased, although it faded from best levels as medium-term sentiment remained weak.
Overall risk appetite was slightly more cautious as near-term coronavirus fears offset longer-term optimism.
Selling pressure in equities was still limited amid expectations of a strong global recovery later in 2021.
EUR/USD found support below 1.2150 and settled above this level on Tuesday as the dollar faded.
Sterling posted limited net gains with EUR/GBP below 0.9000 despite near-term coronavirus concerns with expectations of medium-term recovery and vaccine hopes.
Commodity currencies recovered sharply from intra-day lows as the dollar faded.
Oil prices pared losses and moved into positive territory amid hopes for a global demand recovery later in 2021.
Precious metals stabilised and recovered some ground amid longer-term reflation expectations and a fading dollar.
Bitcoin slumped as pressure for a correction dominated before surging again on Tuesday with strong buying on dips.
EUR/USD
The Euro-zone Sentix investor confidence index strengthened to 1.3 for January from -2.7 the previous month and slightly above consensus forecasts as overall volatility in the index moderated. There was no significant impact from the data with primary attention focussed on the dollar, although there were some near-term reservations over near-term European coronavirus developments which will undermine activity in the services sector.
The dollar continued to gain some relief as US yields moved higher and the Euro continued to lose ground after EUR/USD dipped back below the 1.2200 level earlier in the European session. There was also some evidence that short dollar positions were being closed amid the recent rally.
The US employment index was marginally lower at 99.0 for December from a revised 99.1 the previous month. Data releases are unlikely to have a significant impact in the short term before the retail sales release on Friday. EUR/USD retreated to lows just below 1.2135 before regaining some ground as the US currency failed to hold its best levels as the US currency was subjected to mixed pressures.
Atlanta Fed President Bostic stated that the central bank is not locked into a paradigm and changes are possible while he played down any concerns over higher bond yields. Dallas head Kaplan expressed hopes that substantial progress would be made later this year which would allow a tapering of bond purchases.
Speculation over a less dovish Fed stance helped underpin the US currency, although underlying dollar sentiment remained fragile which limited the scope for gains and commodity currencies also recovered later in the day. The dollar resisted sharp losses and EUR/USD traded just above 1.2150 at Tuesday's European open.
USD/JPY
The US bond yields continued to edge higher into the New York open which helped underpin the US dollar and USD/JPY held above the 104.00 level.
The House of Representatives introduced articles of impeachment against President Trump, although there was little market reaction given that there was unlikely to be an impact on policy. US equities overall posted limited net losses on the day amid pressure for a correction.
USD/JPY continued to edge higher to 104.40 before fading into the European close to around 104.10.
According to sources, President-elect Biden will announce the cost of his proposed fiscal support package on Thursday and fiscal developments will continue to have an important impact on market sentiment. US equity futures were dampened on Tuesday by reports that China was planning a further crackdown on Hong Kong and USD/JPY was held around 104.20 at the European open with markets also monitoring coronavirus developments in Japan.
Sterling
Sterling continued to lose ground in early Europe on Monday and GBP/USD retreated to fresh 2021 lows near 1.3450 as US yields moved higher.
UK Chief medical adviser Whitty stated that the next few weeks would be the worst so far in terms of the number of people being hospitalised. Chancellor Sunak also commented that the economy would get worse before it gets better. Overall Sterling sentiment remained fragile, especially given further near-term contraction in activity, although there was also an element of optimism over the medium-term vaccine prospects and potential for a robust recovery later in 2021.
Bank of England MPC member Tenreyro stated that the work on the feasibility of negative interest rates was still going on. She stated that there was no evidence that negative rates undermine bank profits, although the current UK banking structure could lead to a less favourable outcome. She also commented that further stimulus might be needed. There was further speculation that there could be a move to negative rates.
Sterling gradually regained ground into the European close with a GBP/USD move back above the 1.3500 level while EUR/GBP retreated to test the 0.9000 area. The UK currency held firm on Tuesday with some support on valuation grounds and vaccine hopes. GBP/USD traded around 1.3550 with EUR/GBP below the important 0.9000 level at 0.8970.
Swiss franc
Swiss sight deposits declined marginally to CHF702.4bn for the latest week from CHF702.7bn previously which suggested that the bank had not intervened during the week. The franc has retreated slightly over the past few weeks, easing central bank concerns over an over-valued currency.
The Swiss currency edged lower during the day as higher global yields continued to limit scope for buying. The Euro overall closed little changed while USD/CHF advanced to highs at 0.8920 before fading back below 0.8900. The Swiss currency edged lower on Tuesday with EUR/CHF near 1.0830 and USD/CHF just above the 0.8900 level.
AUD/USD + USD/CAD
The Australian dollar continued to lose ground into Monday's New York open with AUD/USD dipping to lows just below 0.7670 amid the firmer US dollar.
There was a recovery as the US currency faded with AUD/USD moving back above the 0.7700 level.
Narrow ranges prevailed on Tuesday with AUD/USD trading around 0.7720 as overall volatility eased.
The Canadian dollar lost further ground ahead of the Wall Street open with USD/CAD peaking around 1.2835.
The Bank of Canada business survey recorded an increase in the future sales index to 48 from 39 previously and the highest figure since 2009 while the overall business outlook index moved into positive territory for the first time since the coronavirus pandemic.
There was an increase in inflation pressures within the survey.
The data underpinned confidence in the outlook with a recovery in oil prices and US dollar retracement also significant factors as USD/CAD retreated to near 1.2760 and edged lower to 1.2750 on Tuesday as the US currency faded.
NOK+ SEK
The Norwegian krone continued to lose ground in early Europe on Monday and EUR/NOK peaked around 10.42, but the krone regained ground later in the session, especially as oil prices posted measured net gains.
Overall volatility eased with EUR/NOK retreating to below 10.35 on Tuesday as oil prices made net gains with USD/NOK just above 10.50.
The Swedish krona also recovered ground after initial losses with EUR/SEK settling around 10.07 on Tuesday as markets expected Scandinavian currencies to remain firm this year with USD/SEK around 8.28.
Equities
Euro-zone equities retreated from 10-month highs on Monday with unease over near-term coronavirus developments triggering a correction after strong gains. A retreat in oil prices also helped nudge prices lower.
The German DAX index declined 0.8% with similar losses for all major European bourses.
Major UK stocks were also undermined by near-term coronavirus fears and a less confidence global tone, especially with increased cases in China
Sterling losses provided an initial cushion, but the UK recovered later in the day with a 1.1% decline for the FTSE 100 index.
Wall Street equities edged lower on Monday with some reservations that valuations were being stretched. There was also caution ahead of earnings report and the S&P 500 index declined 0.65%, although overall sentiment held firm.
Asian equities were mixed with Japan's Nikkei 225 index gaining 0.1% after being closed for a holiday on Monday while the Australian ASX index declined 0.25%.
China's Shanghai index gained 2.1% with buyers moving in after losses the previous day with Hong Kong's Hang Seng index 1.0% higher in late trading.
Commodities
Oil prices were initially undermined by unease over global demand trends, especially with reservations in trends in China.
The stronger US dollar also undermined support, but crude rallied later in the day as the US currency retreated from its best levels.
Overall sentiment remained firm and WTI edged higher with a move to near $52.60 p/b on Tuesday. Brent also approached 10-month highs close to $56.00 p/b.
Precious metals attempted to stabilise on Monday following sharp losses on Friday.
Prices dipped again early in New York, although there was support above Friday's lows and gold stabilised around $1,850 per ounce with silver just above $25.0 per ounce.
Metals edged higher on Tuesday as the dollar failed to make further headway and there were strong expectations of global reflation. Gold settled around $1,860 per ounce with silver around $25.50 per ounce.
Cryptocurrencies
Cryptocurrencies were again subjected to extremely high volatility on Monday with further very sharp movements.
A rally n European trading took bitcoin to around $36,000 from earlier lows below $32,500, but selling increased again in US trading.
The stronger US dollar and diminishing US political risk curbed support, although selling continued after the dollar retreated from its best levels.
Overall, bitcoin slumped to lows around $30,300 before finding fresh support. There was strong buying support on dips with bitcoin strengthening sharply to around $36,000 in early Europe on Tuesday
Ether also collapsed to lows just below $920 before stabilising after the European close and surging to $1135 on Tuesday.
Calendar
Major events for the day ahead: (times in GMT)
10.30: Bank of England member Broadbent speech
Get award-winning FCA regulated signals and levels on over 30 markets, as well as education resources so you never trade alone.