Trade ideas – US and European equities posted fresh record highs on Tuesday with hopes that the coronavirus was peaking in China
Posted: 12th February 2020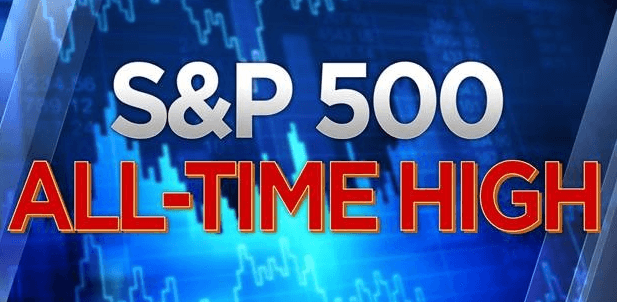 Trade ideas & Daily market report February 12th 2020
Market highlights
US and European equities posted fresh record highs on Tuesday with hopes that the coronavirus was peaking in China, although there was a retreat from best levels.
The dollar hit a 4-month high before a slight correction as other majors recovered territory.
EUR/USD dipped to just below 1.0900 on growth fears with only a marginal recovery.
Sterling made net gains with some relief that the GDP data was not worse than expected.
The yen and Swiss franc were resilient despite equity gains with EUR/CHF at 34-month lows.
Commodity currencies secured a tentative rally on coronavirus hopes.
Oil prices were still hampered by demand concerns and an inventory build, but WTI again found support below $50.0 p/b
Precious metals lost some ground on solid risk appetite with gold near $1,565 per ounce.
Cryptocurrencies advance with bitcoin hitting fresh 3-month highs.
EUR/USD
The Euro was unable to make headway in early Europe on Tuesday with a test of 1.0900 support for EUR/USD. ECB President Lagarde again called in fiscal policy to assist monetary policy and reiterated that the inflation rate remains some distance below are medium-term aim. The single currency continued to be undermined by expectations that it would be used as a global funding currency, especially given that volatility remains close to record lows. There were also further concerns that weakness in China due to the coronavirus would have an important negative impact on the Euro-zone.
The US NFIB small-business confidence index improved to 104.3 for January from 102.7 previously and above consensus forecasts. The JOLTS job-openings data declined to a 22-month low of 6.42mn for December from a revised 6.79mn the previous month with a slowdown in employment growth for the month which caused an element of unease.
St Louis Fed President Bullard stated that rate normalisation of previous years will pay dividends as the Fed has scope to react to a downturn. In testimony to the House of Representatives, Fed Chair Powell stated that the current policy stance is likely to remain appropriate as long as incoming information is consistent with the Fed's outlook. He also stated that some uncertainties surrounding trade had diminished. Powell expected the inflation rate to move closer to 2% as the unusually low readings early in 2019 drop out of the calculation.
The rhetoric had little net impact with the dollar correcting slightly lower from 4-month highs as commodity currencies made limited headway. EUR/USD dipped to 4-month lows just below 1.0900 before a marginal recovery.
USD/JPY
Chinese President Xi attempted a more positive tone on Tuesday with comments that China will win the battle against the coronavirus and will complete economic goals that have been set. Risk appetite held firm with equities making further significant headway during the day. Treasuries registered limited losses with the 10-year yield close to 1.60% which helped underpin dollar sentiment as the yield curve moved out of inversion. USD/JPY held firm, but was unable to break 110.00.
Ratings agency Standard & Poor's estimated that the coronavirus would cut overall Chinese 2020 GDP growth by 0.7% with the rebound to start in the third quarter while annual global growth would be cut by 0.3%.According to Chinese sources, the number of new coronavirus cases was held to 2,015 on Tuesday, the lowest reading since January 30th which helped underpin risk appetite. Asian equity markets made net headway, but USD/JPY was again held below 110.00.
Sterling
UK GDP increased 0.3% for December, reversing the November decline with fourth-quarter growth unchanged and in line with consensus forecasts. There was an upward revision to the previous quarter with a 1.1% annual increase which beat market expectations. Industrial production data remained weak with only a slight rebound from November losses to give 1.8% annual decline, but construction data beat expectations. The UK recorded a rare trade surplus for December due to erratic items. The data overall provided an element of relief with expectations of a stronger first quarter and no cut in interest rates.
GBP/USD pushed to highs above 1.2950 before stalling while EUR/GBP retreated to weekly lows at 0.8420.
Bank of England Governor Carney stated that any interest rate increases would be likely to be modest while Monetary Policy Committee member Haskel reiterated that he would prefer to move to cut rates now given the limited room for manoeuvre. Sterling held a slightly firmer tone with GBP/USD just above 1.2950 on Wednesday as global risk appetite held steady.
Swiss franc
The Swiss franc was notably resilient during Tuesday despite gains in global equity markets and solid risk appetite.
There was no significant evidence of the franc being used as a global funding currency despite negative domestic interest rates and a relative lack of volatility across currency markets.
The Euro was unable to make any headway and EUR/CHF declined to 34-month lows near 1.0650. USD/CHF stalled below 0.9800 and retreated to near 0.9750.There was a similar pattern on Wednesday with the franc again resisting losses despite global equity gains.
AUD/USD + USD/CAD
The Australian dollar held steady ahead of the New York open and AUD/USD briefly pushed to highs near 0.6740 as equity markets made further headway. There was, however, selling interest on rallies late in the European session.
Asian equity markets made headway on Wednesday, domestic consumer confidence strengthened and the Reserve Bank of New Zealand policy statement boosted the New Zealand dollar, but AUD/USD was held around 0.6725 as Australian sentiment remained fragile.
There was a similar pattern in the Canadian dollar with USD/CAD dipping to 1.3275 before a rally to 1.3300 as oil prices retreated once again.
USD/CAD retreated to 1.3280 on Wednesday as risk appetite held firm.
NOK+ SEK
The Norwegian krone maintained a firm tone on Tuesday with further net support from Monday's inflation data. Gains were pared late in the European session as oil prices slipped again.
EUR/NOK settled just below the 10.10 level, but secured a fresh advance on Wednesday as hopes for a coronavirus peak helped underpin confidence. EUR/NOK dipped to February lows near 10.08 with USD/NOK around 9.24.
The Swedish krona was able to make net gains with EUR/SEK retreating to near 10.51 ahead of Wednesday's Riksbank statement with USD/SEK around 9.63. Forward guidance likely to have a significant krona impact with interest rates expected to remain at 0.0%.
Equities
Euro-zone equities opened significantly higher in response to global gains and maintained a positive tone amid hopes that new coronavirus cases were easing.
The Eurostoxx 600 index posted a fresh record high while the German Dax index posted a 1.0% gain on the day with all major bourses posting gains of over 0.5% on the day.
UK equities secured net gains and there was relief that the GDP data was marginally better than expected. The FTSE 100 index was hampered by a dip in oil prices and tentative Sterling recovery. The FTSE 100 index gained 0.7%
US equities were boosted by expectations that the Federal Reserve would maintain an accommodative stance. Despite pressure for a correction, the S&P 500 index gained 0.2% to a fresh record high.
Sentiment held firm in Asia on Wednesday as US futures made net gains. Japan's Nikkei 225 index gained 0.7% following Tuesday's holiday as the dollar held firm and oil prices recovered while the Australian ASX index posted a 0.45% advance following favourable earnings reports.
China's Shanghai index secured a 0.85% advance with Hong Kong's Hang Seng index 0.9% higher in late trade with both bourses supported by hopes that the coronavirus outbreak could be peaking.
Commodities
Oil prices attempted to rally on Tuesday, but gains continued to attract selling interest given underlying fears over weak demand from Asia.
The EIA cut its global oil demand forecast for 2020 by 310,000 bpd due to the coronavirus impact. The impact was offset only slightly by a cut in US production estimates.
WTI again dipped back below the $50.0 p/b level late in the European session.
API data recorded an increase in crude inventories of 6.0mn barrels which further eroded sentiment and gasoline stocks increased. Oil prices did rally on Wednesday with WTI at $50.50 as coronavirus fears eased slightly with Brent trading just below $55.0 p/b.
A firmer risk tone undermined demand for precious metals during Tuesday. Gold retreated to lows around $1,562 per ounce before a recovery to around $1,568 as the US dollar drifted lower limited net losses on Wednesday to $1,565 per ounce as equities strengthened.
Silver lost ground with a retreat to near $17.50 per ounce on Wednesday.
Cryptocurrencies
Cryptocurrencies edged higher into the New York open, although ranges were relatively narrow.
Buying interest surged late in the European session with bitcoin moving sharply higher. A break above $10,000 triggered further buying interest and a fresh 3-month peak near $10,400 before a limited correction.
Overall gains were supported by ample global liquidity and expectations of very supportive global monetary policies. Volatility eased slightly on Wednesday, but sentiment held firm with bitcoin above $10,300.
Ether moved sharply higher with a push to highs near $240. There was a further spike higher early in Asia on Wednesday with a fresh 7-month peak close to $248.
Calendar
Major events for the day ahead: (times in GMT)
15.00: Fed Chair Powell testimony (2nd day)
15.30: US EIA oil inventories
Do you want access to trade ideas, signals, education and more all for free? Sign up and deposit with one of our preferred brokers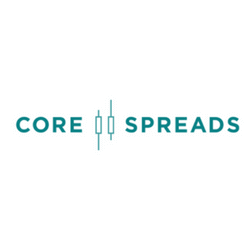 Like our charts? Sign up for free with TradingView.