Trade ideas – Comments from Fed officials suggest rate cut
Posted: 12th July 2019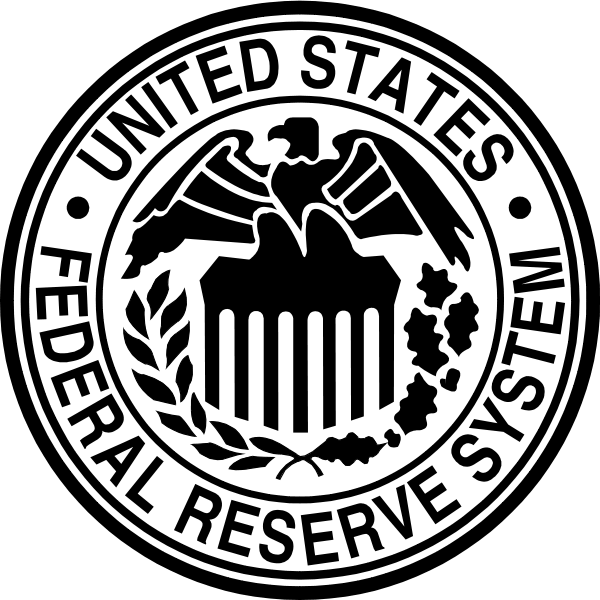 Trade ideas & daily market report July 12th 2019
Market highlights
US CPI inflation data was slightly stronger than expected with the core annual rate at 2.1% from 2.0% which provided initial dollar support.
Comments from numerous Fed officials still suggested strong majority support for an interest rate cut at the July meeting.
The dollar was able to secure only a limited net recovery given the Fed rhetoric and retreated again on Friday amid weaker sentiment.
Demand for defensive assets faded slightly as global bond yields moved higher with a very weak US Treasury auction adding to upward pressure on yields.
Commodity currencies pushed higher on Friday, supported by US weakness with the Euro also resilient.
Gold retreated as the dollar staged a limited recovery and demand for defensive assets faded.
Oil prices were resilient amid underlying Middle East tensions.
EUR/USD
ECB member Coeure stated that protracted low inflation had caused some concerns over falling expectations and the Council is taking these concerns seriously. The Euro still pushing to around 1.1285 as German yields moved higher again.
Minutes from June's ECB policy meeting stated that there should be room for complacency in the fall in market inflation expectations. There was also agreement on the need to change the stance and demonstrate a willingness to act. There were also comments that the bank should put more emphasis on symmetry for the inflation goal.
US consumer prices increased 0.1% for June compared with consensus forecasts of 0.2% while the year-on-year rate decline to 1.6% from 1.8% matched expectations. Core prices increased 0.3%, above expectations of 0.2% with annual rate at 2.1% from 2.0%. Jobless claims declined to 209,000 in the latest week from 222,000 which continued to indicate a firm labour market. The higher than expected inflation rate dampened expectations of very aggressive interest rate cuts to some extent with futures markets seen as indicating a reduced potential for a 0.50% cut in July. The dollar also recovered some ground following the CPI data, but expectations of rate cuts limited the scope for buying.
EUR/USD found support below 1.1250 as yield spreads moved in the Euro's favour and the single currency edged higher on Friday as dovish Fed rhetoric and gains in commodity prices pushed the US currency lower with EUR/USD around 1.1270.
USD/JPY
USD/JPY was able to regain 108.00 ahead of the New York open. US Treasuries retreated following the US inflation data with a move to the 108.30 area. Fed Chair Powell's prepared testimony was unchanged from Wednesday but he added that lessons from Japan were not to get behind the curve and let inflation drop.
Richmond Fed President Barkin stated that risks are tilted a little more to the downside. According to New York Fed President Williams the Fed must be ready to adjust policy to sustain the expansion while inflation is below target and could feed into inflation expectations. He also stated that arguments for adding accommodation had strengthened. USD/JPY was initially resilient as it pushed above 108.50.
Minneapolis head Kashkari called for a 0.50% rate cut to help re-set inflation expectations while Governor Brainard reiterated that downside risks and soft inflation argue for an easing of monetary policy. The dovish rhetoric overall maintained very strong expectations that a majority would back a 0.25% rate cut at the end of July which stifled dollar support and USD/JPY dipped back below 108.50 on Friday with markets wary over interventions from President Trump and waiting for Chinese trade data
Sterling
The Bank of England Financial Stability Report stated that the perceived likelihood of a 'no-deal' Brexit was perceived to have risen since the beginning of the year. Governor Carney, however, reiterated that the banking sector was able to cope with Brexit uncertainty and the risks of a 'no-deal'. There were no major market-moving domestic developments during the day.
Underlying Sterling sentiment remained fragile amid on-going economic and political concerns. Markets will monitor next week's data releases closely to assess whether the domestic labour-market and inflation indicators are liable to push the Bank of England towards a more accommodative monetary policy.
EUR/GBP hit resistance above 0.9000, but losses were limited while GBP/USD failed to hold above 1.2550. Expectations of Fed and ECB rate cuts provided an element of Sterling protection, especially given a heavy short position, with the currency fractionally higher on Friday.
Swiss franc
German bond yields continued to move higher which supported the Euro during Thursday with the franc gradually losing traction as EUR/CHF advanced to near 1.1150. USD/CHF also secured net gains to near 0.9900 after find support near 0.9850.
Defensive assets also lost an element of support during the day which limited potential Swiss currency support.
There were still important reservations over the global trade outlook which limited franc selling with USD/JPY just below 0.9900 on Friday as the US currency registered wider losses.
AUD/USD + USD/CAD
The Australian dollar made net gains into the New York open with AUD/USD peaking close to 0.6990, but was then hampered by a tentative US currency recovery following the CPI data.
Domestic influences were limited on Friday with a weaker US currency providing support, especially given a heavy short position in the Australian dollar. In this environment, AUD/USD advanced to test the key 0.7000 level at the European open.
The Canadian dollar maintained a firm tone on Thursday, but USD/CAD found support below 1.3050 with the correction amplified by a general US recovery.
Firm oil prices helped underpin the Canadian currency during the day and USD/CAD retreated after failing to break above 1.3100. Expectations of policy divergence increased after dovish Fed rhetoric with USD/CAD dipping to 8-month lows below 1.3030.
NOK+ SEK
Swedish consumer prices declined 0.1% for June, in line with consensus forecasts, although the year-on-year rate was slightly below expectations at 1.8% from 2.2% previously.
The underlying rate declined to 1.7% from 2.1% previously and below consensus forecasts of 1.8%. Although the data triggered doubts over the Riksbank's policy stance and could lead to a more dovish stance, the krona was resilient. EUR/SEK retreated to near 10.55 after hitting resistance near 10.60 while USD/SEK retreated to near 9.37.
The Norwegian krone was underpinned by firm oil prices and stronger sentiment surrounding Scandinavian currencies, especially with expectations of Fed and ECB rate cuts.
EUR/NOK dipped to lows below 9.62 on Thursday and the pair registered further net losses on Friday with 10-week lows near 9.60 with USD/NOK near 8.52.
Equities
Euro-zone equities opened higher, but failed to sustain the gains during the day amid earnings concerns and trade uncertainty.
The Eurostoxx 50 index declined 0.15% with losses limited by gains in the Italian FTSE MIB and Spanish IBEX indices as domestic bond markets remained strong.
UK equities were hampered by a further GBP/USD recovery and domestic economic concerns. Although the solid tone in oil and metals provided net support, the FTSE 100 index declined 0.3%
US stocks were protected by very strong expectations of a July Fed rate cut, but there was resistance on approach to record highs. Overall, the S&P 500 index gained 0.2% on the day with a record Dow Jones industrial high.
Asian equities registered net gains on Friday, although there was again a mixed performance with weak Singapore GDP data maintaining underlying reservations over the regional outlook.
Japan's Nikkei 225 index gained 0.1% as energy prices held firm while the Australian ASX index declined 0.3% on a correction from recent gains and a retreat in the mining sector.
China's Shanghai index traded 0.5% higher in late trading with markets still waiting for the latest trade data with Hong Kong's Hang Seng index 0.3% higher.
Commodities
There was a cautious OPEC report with increased US production liable to lead to another surplus for 2020. Crude was also hampered by underlying doubts over global demand conditions.
There was still net support from short-term concerns over a shutdown of Gulf of Mexico production due to an impending storm with Iran tensions also a significant supportive factor.
Crude did edge lower, although WTI held significantly above $60.0 p/b. WTI traded around $60.60 p/b on Friday with Brent just above $67.0 p/b.
Gold lost some traction following the US inflation data as the dollar recovered and US yields edged higher. From highs around $1,425 per ounce, there was a retreat to below $1,410 as demand for defensive assets faded slightly and gold traded below this level on Friday. Silver was unable to make headway and retreated to near $15.10 per ounce.
Cryptocurrencies
Cryptocurrencies attempted to rally during Thursday with bitcoin moving higher, although it failed to regain $12,000.
Demand for defensive assets remained weaker, especially with an easing of immediate Hong Kong political protests. President Trump also issued an attack on cryptocurrencies due to a lack of regulation.
Bitcoin dipped sharply in late US trading, before rallying slightly after finding support close to $11,000.
Ether traded in relatively narrow ranges and consolidated just below $270 on Friday.
Calendar
Major events for the day ahead: (times in BST)
13.30: US producer prices
Do you want access to trade ideas, signals, education and more all for free? Sign up and deposit with one of our preferred brokers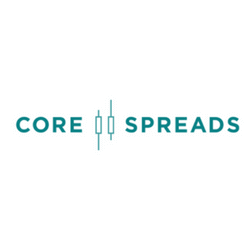 Like our charts? Sign up for free with TradingView.