Trade Ideas – Weekly FX Chart Round-Up 12/08/2019
Posted: 11th August 2019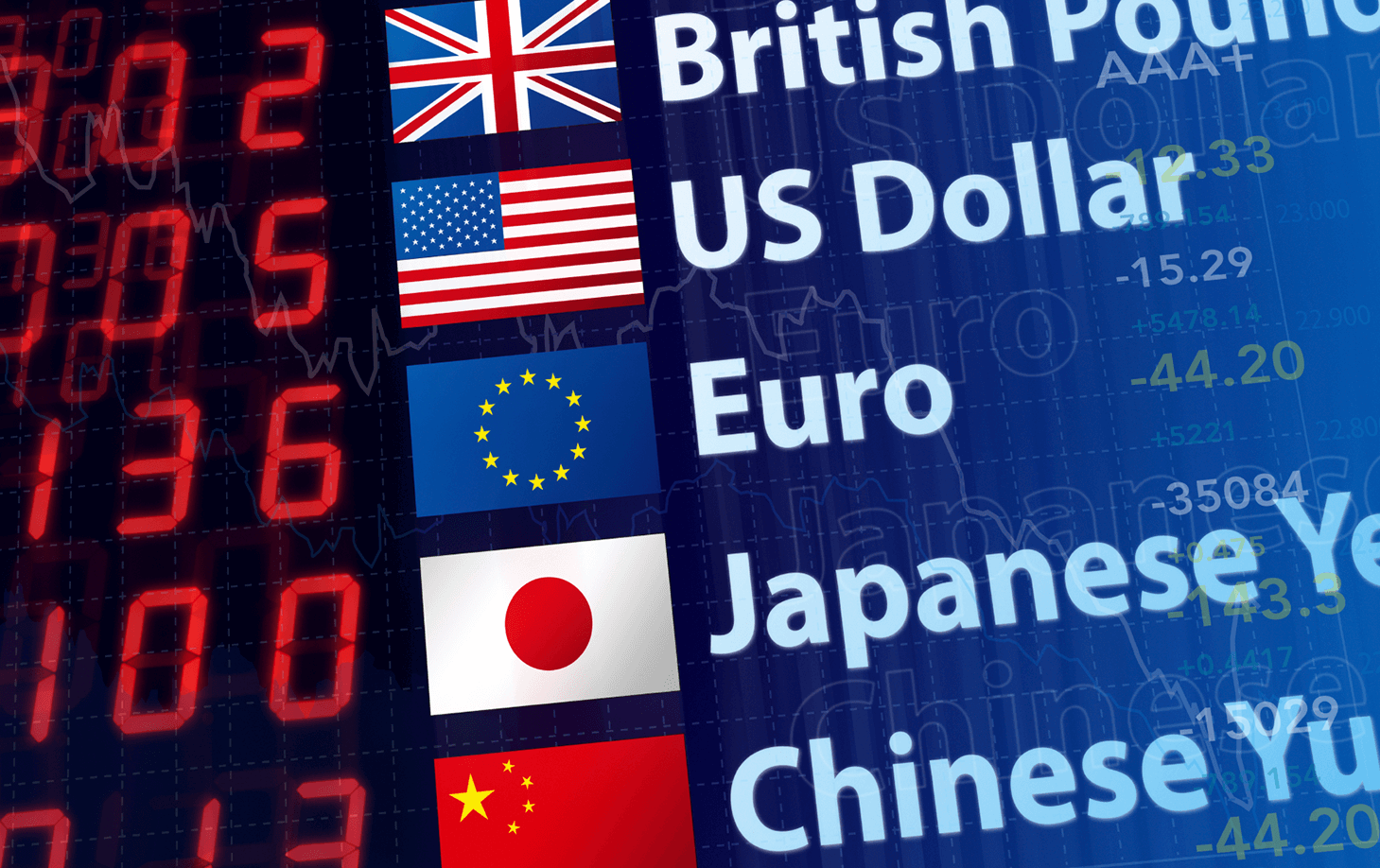 FX Majors Video Round-up
Signal Centre's video round-up on the major FX markets for the week ahead. Ian Coleman runs you through how we will be setting up our trade ideas and trading signals
Trade ideas & Daily market report August 12th 2019
Market highlights
The US dollar drifted marginally lower amid expectations of more aggressive Federal Reserve interest rate cuts, although tight ranges prevailed.
Risk appetite remained fragile with net losses on unease over trade and growth fears, although equity markets held steady in Asia on Monday.
Sterling declined sharply with EUR/GBP at 9-year highs after a reported second-quarter GDP decline further eroded market sentiment.
The Canadian dollar spiked lower after weaker than expected employment data before a recovery.
Oil prices recovered ground amid further speculation over OPEC action to curb production.
Gold edged lower in an underlying correction from 6-year highs, although demand held firm.
EUR/USD
The weaker than expected German trade data maintained concerns over the outlook and limited potential Euro support, especially with increased concerns over the Italian political outlook as bond yields moved higher during the day. There was, however, still an element of Euro short covering given underlying risk aversion and narrow ranges prevailed.
There were further concerns over the Italian political outlook given the risk of early elections with increased pressure for parliament to be re-called for a confidence vote and Italian yields moved higher.
US producer prices data was slightly below consensus forecasts with the annual increase held at 1.7%, although there was no significant market impact.
President Trump maintained his attack on the Federal Reserve with a call for an interest rate cut of a full percentage point. Market expectations of further rate cuts increased amid concerns over further damage to the US economy. He also stated that he wouldn't devalue the dollar which provided only slight relief for the US currency.
EUR/USD consolidated near 1.1200 as narrow ranges prevailed and both currencies unable to gain sustained support. With no major weekend developments, the pair traded just above 1.1200 on Monday as US dollar demand remained limited.
USD/JPY
President Trump stated that China wants to do something on trade, but he is not ready to do anything yet and also indicated that September's scheduled trade talks with China could be cancelled. White House Adviser Navarro stated that the US will take strong action against China if it devalues the yuan and trade concerns continued to sap confidence.
Risk appetite declined further early in US trading which pushed USD/JPY sharply lower to 8-month lows near 105.20 before a recovery back above 105.50 as US Treasuries declined late in the session.
The Chinese central bank fixed the yuan slightly stronger than expected on Monday while US yields edged lower. Although regional equity markets were resilient, the yen maintained a firm tone on the crosses with EUR/JPY testing the 118.0 area. The dollar overall maintained on the defensive and USD/JPY traded around 105.35 in early Europe with Japan markets closed. Markets remained wary over Bank of Japan intervention, although aggressive action would risk a tough response from Trump.
Sterling
According to the first estimate, UK GDP declined 0.2% for the second quarter compared with expectations of an unchanged reading. This was the first quarterly decline since 2012 with a sharp dip in inventories and output following the artificial Brexit-related strength for the first quarter. Annual growth slowed to 1.2% from 1.8% previously.
Industrial production data was also weaker than expected with a year-on-year decline of 0.6% with output declining 1.4% for the quarter. There was a narrowing of the trade deficit due to erratic moves in exceptional items which provided only marginal relief.
There was a further shift in interest rate expectations following the data with markets more confident that the Bank of England would cut rates before the end of 2019. Political fears continued to unsettle Sterling with fears over a disorderly Brexit and further speculation over an early General election. UK confidence continued to deteriorate with EUR/GBP strengthening to a 9-year high above 0.9300 while GBP/USD dipped to 34-month lows below 1.2050.
CFTC data registered a further increase in short, speculative positions to the highest level since April 2017, maintaining the risk of a sharp correction if there are any positive developments, but Sterling remained firmly on the defensive on Monday with EUR/GBP remaining above 0.9300.
Swiss franc
Unease over global economic trends continued to support the Swiss franc, especially given fears over further retaliatory measures. The currency also gained from underlying concerns over the Italian political situation amid speculation over fresh elections.
EUR/CHF was unable to make headway and traded just below 1.0900 while USD/CHF settled around 0.9725.
Although markets were braced for further National Bank intervention, the franc held a firm tone on Monday as global risk appetite remained fragile amid on-going trade fears with USD/CHF at 0.9720.
AUD/USD + USD/CAD
The Australian dollar drifted lower on Friday amid underlying concerns over the global trade environment, especially after more tough rhetoric from President Trump.
AUD/USD declined to the 0.6785 area amid fragile risk conditions.
There were no major developments in Asian markets on Monday with AUD/USD held around 0.6785 amid a further retreat in iron ore prices.
Canadian labour-market data recorded a decline of 24,200 for July compared with consensus forecasts of around 12,000 and the sharpest decline for nine months. The unemployment rate also increased to 5.7% from 5.5%.
The Canadian dollar moved sharply lower following the data before regaining ground later in the session as energy prices made net gains.  From highs near 1.3250, USD/CAD retreated to near 1.3200 and traded around 1.3220 on Monday.
NOK+ SEK
The Norwegian krone drew initial support from the slightly higher than expected inflation data. Oil prices also gained ground late in the session, but markets remained uneasy over the risks to global trade and growth trends.
There was also further speculation that the Norges Bank would adopt a less hawkish policy stance at this week's meeting given uncertainty over the global outlook.
Overall, EUR/NOK retreated to the 9.94 area with little change on Monday and USD/NOK traded below 8.90.
EUR/SEK retreated to the 10.69 area with little change on Monday as markets remained uneasy over global trade developments with USD/SEK close to 9.55.
Equities
Euro-zone equities were undermined by on-going trade and growth concerns, especially after weaker than expected German trade data and weakness across global markets was also a negative factor.
The German DAX index declined 1.2% and all markets registered significant losses. Italian stocks declined sharply with a 2.5% dip at the close as sentiment was undermined by political concerns.
Major UK stocks gained an element of protection from Sterling weakness, but there were still net losses amid a lack of confidence and global losses. And the FTSE 100 index declined 0.4%
Wall Street equities were undermined by n-going trade and growth fears as US-China tensions increased. The S&P 500 index declined 0.65% on the day.
US futures traded slightly higher on Monday, although caution prevailed.
The Australian ASX index declined 0.2% amid global uncertainty and weaker commodity prices while Tokyo markets were closed for a holiday.
China's Shanghai index traded 0.8% higher in late trading amid some relief over the yuan fixing with marginal gains for Hong Kong's Hang Seng index as political tensions continued to limit support.
Commodities
Oil prices were undermined initially by the latest IEA report which stated that global energy demand was increasing at the slowest pace since 2008. The impact was offset by expectations of sharp inventory draws over the second half of 2019.
Crude gained some support from speculation over further OPEC production cuts.
Overall, after creeping higher ahead of the New York open, there were sharper gains to a peak above $54.50 p/b before consolidation around $54.25 p/b.
Baker Hughes data recorded a decline in the number of oil drilling rigs to 764 from 770 the previous week which helped underpin confidence.
There was little change on Monday with WTI around $54.55 p/b and Brent trading around $58.35.
Gold was unable to make headway despite fragile risk conditions with a significant paring of long positions following the weekly advance to the $1,500 area.
There was still firm underlying support from weak risk appetite and a fragile US dollar tone. Overall, gold settled around $1,296 on Monday with silver around $16.90 per ounce.
Cryptocurrencies
Cryptocurrency sentiment held firm on Friday amid underlying demand as a potential defensive asset. Bitcoin did hit close to $12,000 and there was a slump on Saturday with bitcoin dipping to below $11,400.
Volatility eased over the remainder of the weekend with levels close to $11,400 on Monday.
CFTC data recorded a further net increase in short bitcoin positions, maintaining the potential for a paring of positions.
Ether was also hit by a spike lower on Saturday with a brief test of the $200 area before a recovery to near $213 on Monday.
Calendar
Major events for the day ahead: (times in BST)
23.00: Australia Reserve Bank member Kent speech
Do you want access to trade ideas, signals, education and more all for free? Sign up and deposit with one of our preferred brokers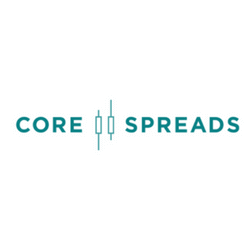 Like our charts? Sign up for free with TradingView.