Market Report – Sterling made net gains on hopes for a UK/EU trade-talks progress
Posted: 12th October 2020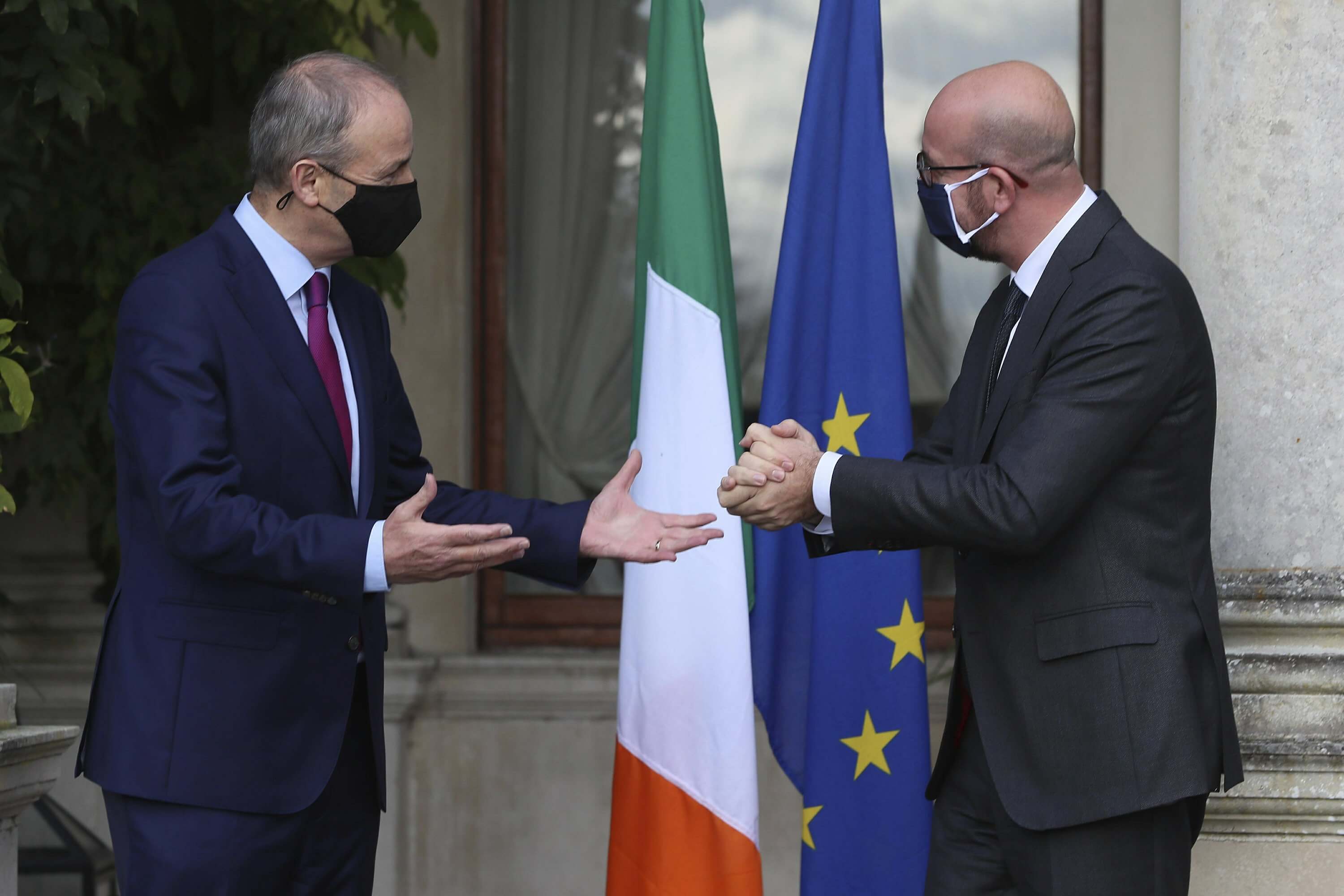 Daily market report October 12th 2020
Market highlights.
Despite near-term turbulence, risk appetite held firm on Friday amid expectations of eventual US fiscal stimulus if Democrats win a clean sweep in November.
Wall Street posted significant gains while Chinese equities made strong gains on Monday.
There was a notable dollar move during Friday as it weakened sharply on expectations of global reflationary policies.
EUR/USD traded above 1.1800 to trade near 3-week highs, but stalled on Monday.
Commodity currencies posted sharp gains with strong jobs data also underpinning the Canadian dollar, although with no further headway on Monday.
Sterling made net gains on hopes for a UK/EU trade-talks progress with GBP/USD at 1-month highs above 1.3000 on the weaker US dollar.
Oil prices were undermined to some extent by the Norwegian oil-strike settlement.
Precious metals secured strong gains to 3-week highs on global fiscal deficits and a weaker dollar.
Bitcoin made gains on loose global monetary policy expectations.
EUR/USD
There was a sharp erosion of dollar support during Friday as defensive demand for the currency faded. There were also expectations that aggressive long-term stimulus plans would undermine the US currency on fundamental grounds. In this context, the dollar lost ground despite further concerns over coronavirus developments within the Euro-zone. Commodity currencies secured strong gains while the Chinese yuan also secured further gains. EUR/USD secured strong buying with a further push higher after breaking above the 1.1800 level with a peak near 1.1830 as the dollar declined to 3-week lows.
CFTC data recorded a decline in long Euro positions to 174,000 contracts in the latest week from 188,000 previously and the lowest reading for over two months. The data will lessen to some extent the risk of a squeeze on long Euro positions and dollar shorts, although Euro longs are still at elevated levels.
France recorded a fresh increase in coronavirus cases to a record high on Saturday which maintained concerns over the outlook. ECB chief economist Lane stated that the coronavirus surge in coronavirus cases puts a question mark over the economic rebound, reinforcing expectations of further monetary policy easing late this year.
Activity will be stifled by a partial US holiday on Monday, although Wall Street equity markets will be open with political developments remaining in focus.
The dollar secured only limited respite on Monday with EUR/USD trading close to 3-week highs around 1.1820 despite a weaker yuan.
USD/JPY
Equity markets strengthened on Friday with increased speculation that the US would pass a fiscal stimulus package. There was further contradictory rhetoric from President Trump as he switched to wanting a more aggressive package, but reports indicated that a substantial stimulus would not pass in the Senate.
Even if near-term moves failed to materialise, there were expectations that a Biden and Democrat November victory would lead to a substantial stimulus by early 2021.
Gains in equities undermined potential support for the Japanese currency, although USD/JPY still registered net losses to the 105.60 area amid wider a wider retreat.
There was a further steepening of the yield curve with the gap between 5 and 30-year yields at a four-year high amid expectations of longer-term fiscal stimulus. There was further opposition to further substantial fiscal stimulus from Senate Republicans and no agreement between Treasury Secretary Mnuchin and House speaker Pelosi.
Markets were still expecting that a Biden victory would lead to substantial stimulus measures which underpinned risk appetite. The Chinese central bank resisted yuan gains, but the dollar came under renewed selling pressure and USD/JPY traded around 105.50.
Sterling
Sterling was unable to make headway in early Europe on Friday as the latest batch of economic data triggered further reservations over the economic recovery, especially with further social restrictions coming into effect in Scotland and further measures expected in England.
The NIESR estimated that GP increased 15.2% in the three months to September compared with the official August figure of 8.0%. In monthly terms, however, the economy was not forecast to have increased for the month. The NIESR also estimated that GDP growth in the fourth quarter of 2020 would be around 1.3%.
Chancellor Sunak introduced further support for businesses forced to close, but underlying concerns surrounding the economy persisted. Sterling, however, was resilient with important support from the strong tone in global risk appetite. Overall, GBP/USD pushed above 1.3000 which boosted short-term buying interest and the Euro retreated to 0.9065. CFTC data recorded a slight decline in short positions, although there was little overall change.
Prime Minister Johnson spoke with German Chancellor Merkel and French President Macron over the weekend and called for rapid progress to narrow trade differences. There were also reports that the EU would insist on tough enforcement rules in any trade agreement. Sterling was resilient and GBP/USD traded at 1-month highs near 1.3050 on Monday with EUR/GBP around 0.9060 with political rhetoric remaining under very close scrutiny.
Swiss franc
The Swiss franc was resilient on Friday despite the strength in equity markets. There were further concerns surrounding European coronavirus developments which underpinned sentiment with the franc also boosted by a strong advance in gold.
EUR/CHF retreated to lows below 1.0760 while USD/CHF dipped to just below the 0.9100 level. The franc held a firm tone on Monday amid further concerns over Euro-zone coronavirus developments with EUR/CHF held around 1.0760. Markets will be monitoring actions and rhetoric from the National Bank while the government revised GDP forecasts higher.
AUD/USD + USD/CAD
The Australian dollar secured strong gains on Friday with the combination of gains in equities and a weaker US dollar.  AUD/USD steadily moved higher with a peak at 0.7240.
The US dollar resisted further losses on Monday with AUD/USD holding around 0.7230.
Canadian employment increased 378,000 for September from 246,000 the previous month and well above consensus forecasts of 157,000 and there was a 334,000 increase in full-time employment.
The unemployment rate declined to 9.0% from 10.2% and well below market expectations of 9.7%.
The data boosted currency sentiment and the Canadian dollar also drew support from stronger risk appetite and a weaker US dollar. Overall, USD/CAD dipped to near 1.3100 before a retracement to 1.3125 on Monday as oil prices failed to make headway.
NOK+ SEK
The Norwegian krone was underpinned to some extent by an end of the strike in the oil sector, especially as firm risk conditions limited any selling pressure on crude.
With stronger risk appetite EUR/NOK dipped to lows near 10.80 as Scandinavian currencies secured wider support.
The krone held steady on Monday with EUR/NOK just below 10.80 and USD/NOK around 9.1350.
The Swedish krona also made net gains as risk appetite strengthened with EUR/SEK eventually dipping to the 10.40 area. The pair settled just below 10.40 on Monday with USD/SEK near 8.80.
Equities
Euro-zone equities were underpinned on Friday by fresh hopes for fiscal stimulus with earnings forecasts also providing an element of relief. There were still concerns over coronavirus developments and overall performances were mixed.
The German DAX index posted a slight advance with a 0.7% advance for the French CAC index, but the Spanish IBEX index declined 0.5%.
Major UK stocks gained an element of support from the fresh fiscal support package, although there was a negative impact from Sterling gains and global developments were decisive and the FTSE 100 index gained 0.6%.
US stocks pushed higher once again on Friday amid on-going hopes for fiscal stimulus support with a 0.9% gain for the S&P 500 index despite on-going reservations that a fresh increase in coronavirus cases would sap earnings support.
Futures edged higher on Monday amid expectations of favourable monetary and fiscal conditions.
Japan's Nikkei 225 index declined 0.3% amid a soft dollar while the Australian ASX index gained 0.5% on global reflation hopes.
China's Shanghai index traded sharply higher with a 2.4% gain in late trading amid on-going expectations of recovery while a weaker yuan also underpinned sentiment. Hong Kong's Hang Seng index also posted a 2.3% gain.
Commodities
Oil prices were underpinned by firm global risk appetite on Friday and hurricane Delta triggered a sharp decline in Gulf of Mexico output, but there was a negative impact from the ending of Norway's oil-sector strike.
The Baker Hughes rig count increased to 193 in the latest week from 189 previously.
Overall, WTI lost ground to trade near $40.50 p/b and edged lower on Monday to trade around $40.25 p/b as US production started to come back  stream with Brent close to $42.50 p/b.
Precious metals made strong gains on Friday with the weaker US dollar offering support. The expectations of aggressive fiscal and monetary stimulus over the longer-term also provided medium-term support.
Gold moved sharply higher to 3-week highs around $1,930 per ounce and silver posted strong gains to above $25.0 per ounce. Gold held steady on Monday just below $1,930 with silver also at 3-week highs around $25.35 per ounce.
Cryptocurrencies
Cryptocurrencies made net gains on Friday, although the advance came primarily from a jump higher ahead of the New York open.
Bitcoin spiked higher to the $11,000 area and held the gains into the New York close with support from a weaker dollar and buoyant risk appetite. CFTC data recorded a small net increase in short bitcoin positions.
Bitcoin spiked higher again early on Saturday with a move to above $11,400.
Trading was relatively subdued over the remainder of the weekend with bitcoin trading around $11,400 on Monday as the global monetary and fiscal backdrop continued to provide support.
Ether also made strong gains to the $375 area before settling little changed over the second half of the weekend and held steady on Monday.
Calendar
Major events for the day ahead: (times in BST)
17.00: Bank of England Governor Bailey comments
Get award-winning FCA regulated signals and levels on over 30 markets, as well as education resources so you never trade alone.