Market Report – Sterling retreated from peak levels amid reports of no EU trade deal this week
Posted: 12th November 2020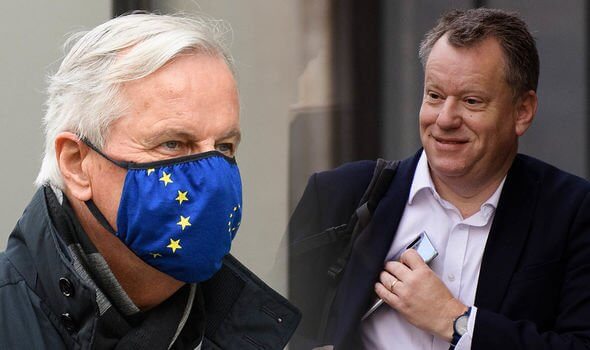 Trade ideas & Daily market report November 12th 2020
Market highlights.
Risk appetite held firm on Wednesday, although with a slightly more reserved tone given near-term coronavirus fears and the mood was more cautious on Thursday.
Equity markets posted further gains before fading after the New York close amid near-term coronavirus concerns.
The dollar regained ground on yield grounds with Euro and commodity currencies correcting gains.
EUR/USD dipped to lows just below 1.1750 and failed to regain momentum.
Sterling retreated from peak levels amid reports of no EU trade deal this week with a notable GBP/USD retreat from 2-month highs.
Commodity currencies were also subjected to a correction amid a more sober risk tone.
Oil prices were underpinned by demand hopes, but retreated sharply from best levels
Precious metals were on the defensive for much of the day, but with a limited bounce.
Bitcoin briefly hit a fresh 34-month high before edging lower.
Scandinavian currencies failed to hold their best levels.
EUR/USD
The Euro was unable to make headway in early Europe amid reservations over the short-term outlook, although with some hopes that coronavirus cases were peaking.
In comments on Wednesday, ECB President Lagarde stated that all options are on the table, but the PEPP and TLTRO programmes have proved their effectiveness and can be dynamically adjusted to react to how the pandemic evolves. She added that these are likely to remain the main tools for adjusting monetary policy while the duration of stimulus is as important as the level. She also commented that developments in the exchange rate may have a negative impact on the path of inflation. The comments overall dampened expectations that the ECB could cut interest rates and she also reiterated that fiscal policy had to remain at the centre of the stabilisation effort.
Council member Knot stated that the no options were excluded ahead of the December decision while the Bank of Spain head called for urgent action to stem deflation risks. Expectations of very aggressive measures in December were scaled back slightly, although the Euro continued to edge lower.
There were no major US developments during the day with a partial US holiday and the US currency resisted further selling.
The Euro was hampered by an increase in US yields during the day with increased speculation that the dollar relationship would move closer to changes in yields rather than risk appetite. After failing to hold above the 1.1800 level, EUR/USD retreated to 1-week lows below 1.1750.
The Euro recovered slightly from its lowest levels as approval on the EU recovery fund underpinned sentiment, but EUR/USD was unable to regain much ground and settled around 1.1765 on Thursday.
USD/JPY
China's new loans declined sharply to CNY690bn for October from CNY1900bn the previous month and below census forecasts of CNY750bn. There was also a slowdown in annual M2 money supply growth to 10.5% from 10.9% previously and the data overall maintained expectations that the Chinese central bank was adopting a slightly less aggressive stance towards monetary policy which hampered risk appetite to some extent.
Activity in the New York session was dampened by the US bond market closure for a holiday, although equity markets were open.
Georgia announced that there would be a full hand recount of votes for the Presidential election. Markets continued to fret over near-term US coronavirus developments and the risk that any political momentum for Biden would be delayed by Administration obstruction. US yields held firm and USD/JPY edged above the 105.50 level.
US equity futures moved lower on Thursday and Chinese interest rates continued to edge higher which dampened risk conditions. Japanese core machinery orders declined 4.4% for September with an 11.5% annual decline which also curbed risk conditions and USD/JPY retreated to the 105.20 area before settling around 105.25.
Sterling
EU source reports on Wednesday indicated that EU and UK negotiators would not be able to seal a trade agreement this week with the mid-November deadline missed. The sources added, however, that the aim was to complete a draft legal text by the middle of next week.
There were still underlying expectations that a deal would be reached, but reports of a delay served as a convenient trigger for a bout of profit taking after strong gains during Tuesday. There were also underlying concerns that the economy would be damaged next year even if a trade deal is in place.
Bank of England Monetary Policy Committee member Tenreyro stated that there is positive evidence of a negative interest rates policy in Europe. She has previously expressed a favourable stance towards negative rates, but others on the committee are notably less enthusiastic.
GBP/USD retreated to just below 1.32 from 2-month highs near 1.3300 while EUR/GBP recovered from 5-month lows around 0.8860. UK GDP was estimated at 15.5% for the third quarter, slightly below expectations of 15.8%. The annual decline was 9.6% and the ONS pointed to a notably weak recovery in investment and momentum slowed for September. The overall market impact was limited with GBP/USD below 1.3200 and EUR/GBP around 0.8925.
Swiss franc
The Swiss franc was able to resist significant losses against the Euro on Wednesday and gradually regained ground with EUR/CHF back below the 1.0800 level. USD/CHF strengthened to highs near 0.9190 before fading slightly as the franc regained ground.
Overall risk appetite held firm which limited potential buying support for the Swiss currency. Risk conditions were less buoyant on Thursday and the franc was able to resist further selling with EUR/CHF retreating towards 1.0780 before stabilising while USD/CHF traded around 0.9170.
AUD/USD + USD/CAD
The Australian dollar was subjected to a limited correction on Wednesday as the US dollar regained territory. With selling pressure above 0.7300, AUD/USD retreated to lows around 0.7260.
The Australian dollar was unable to regain momentum on Thursday with a slightly more cautious tone surrounding risk appetite and AUD/USD settled around the 0.7260 level.
The Canadian dollar also corrected lower during the day with USD/CAD again finding support on approach to 1.3000 and edging higher to 1.3060.
The Canadian dollar continued to edge lower on Thursday as energy markets drifted weaker with USD/CAD testing the 1.3100 level.
NOK+ SEK
Scandinavian currencies The Norwegian krone was unable to make further headway on Wednesday with pressure for a correction and a slightly more cautious stance towards coronavirus developments.
EUR/NOK strengthened to highs around 10.70 and the krone retreated further on Thursday with EUR/NOK strengthening towards 10.75 and USD/NOK around 9.12 after finding support below 9.00.
The Swedish krona was held in narrow ranges again and EUR/SEK settled around 10.19 with selling interest towards 10.20.
The latest CPI inflation data will be released on Thursday with USD/SEK around 8.66.
Equities
Euro-zone equities were able to make further headway on Wednesday despite on-going pressure for a correction. There was further optimism over vaccine developments and expectations of sustained monetary support by the ECB.
The German DAX index posted a 0.4% gain with the Spanish IBEX index continuing to out-perform with a 1.1% gain for the day.
Major UK stocks were also able to make headway with further optimism over vaccine developments offsetting unease over the near-term economic outlook. The FTSE 100 index posted 8-month highs with a 1.35% advance for the day.
Wall Street indices were open and bourses overall made headway with underlying expectations that a coronavirus vaccine would boost the outlook. The mood was more measured with fresh support for the tech sector. The S&P 500 index posted a 0.8% advance, but futures moved lower on Thursday.
Asian markets overall were mixed with Japan's Nikkei 225 index making further headway with a 0.65% advance to fresh 29-year highs while the Australian ASX index declined 0.5% as commodities faded.
China's Shanghai index declined 0.1% as money market rates edged higher with Hong Kong's Hang Seng index 0.2% lower in late trading.
Commodities
Favourable risk conditions continued to provide a supportive backdrop to crude oil markets amid hopes for favourable vaccine developments.
There were also some comments from Algeria that OPEC production cuts could be extended into 2021 or even deepened.
WTI strengthened to 2-month highs at $43.0 p/b before drifting lower and there was a further correction on Thursday to trade around the $41.60 p/b level. Brent also failed to hold the $45.0 p/b level with a retreat to just below $44.00 p/b.
Precious metals were unable to make headway on Wednesday with selling triggered by a lack of defensive demand and a firm US dollar.
Gold retreated to lows near $1,855 per ounce before a gradual recovery to $1,870 per ounce. Silver pound support below $24.0 per ounce, but demand remained subdued and metals were little changed on Thursday.
Cryptocurrencies
Cryptocurrencies initially held firm during Wednesday with substantial buying support kicking in after the Wall Street open
Trading volumes were dampened by the Veteran's Day holiday
There was further strong support from underlying expectations of extremely loose central bank policies over the medium term.
Bitcoin strengthened sharply to a peak near $16,000 and marginal new 34-month highs before a correction. There was still strong support on dips with bitcoin trading above $15,800 on Thursday despite a slightly less confident tone surrounding risk appetite.
Ether also posted a sharp advance to highs just above $475 before a retreat to $465.
Calendar
Major events for the day ahead: (times in GMT)
13.30: US consumer prices
13.30: US jobless claims
16.00: US EIA crude inventory data
Get award-winning FCA regulated signals and levels on over 30 markets, as well as education resources so you never trade alone.