Trade ideas – Risk appetite held firm ahead of this week's scheduled US-China trade signing
Posted: 13th January 2020
Trade ideas & Daily market report January 13th 2020
Market highlights
US employment data was below consensus forecasts with a slowdown in wages growth, reinforcing expectations of no Fed rate hikes.
The dollar lost some traction following the data with a retreat from 2-year highs.
Risk appetite held firm ahead of this week's scheduled US-China trade signing with global equities making net gains on Monday.
Commodity currencies were underpinned by a weaker US dollar as well as solid risk conditions.
Stronger than expected jobs data supported the Canadian dollar.
Sterling was hampered by further suggestions from Bank of England members that interest rates could be cut.
Precious metals were underpinned by a weaker dollar, but with limited buying interest.
Oil prices were unable to make headway as supply disruption fears continued to ease.
EUR/USD
The dollar held firm into the monthly US jobs report release with EUR/USD edging below 1.1100 as narrow ranges prevailed.
December non-farm payrolls increased 145,000 compared with consensus forecasts of 165,000 and there was a small downward revision for November to 256,000 from the 266,000 reported previously. There was a dip in manufacturing jobs for the month and transport jobs also declined, but there was a strong increase in retail jobs which may be reversed next month. Unemployment held at 3.5%, in line with expectations, as the participation rate was also static. Average hourly earnings increased 0.1% compared with expectations of 0.3% which cut annual growth significantly to 2.9% from 3.1%.
The data reinforced expectations that the Federal Reserve could keep interest rates on hold for an extended period, especially as the slowdown in wages growth will tend to dampen potential inflation pressures. With evidence that the Fed will tolerate a very tight labour market as long as inflation remained subdued, the data reinforced expectations that a rate hike was unlikely. EUR/USD consolidated around 1.1120 as the US currency drifted lower.
CFTC data recorded the smallest net long dollar position for 18 months, lessening the potential for further selling on global position adjustment. The Euro edged higher on Monday as hopes for a stronger global economy curbed dollar support as commodity currencies made net gains.
USD/JPY
US National Economic Council Director Kudlow stated that the US-China phase-one trade deal had been translated and authenticated with a factsheet set to be released on Wednesday. He also commented that implementation of the deal could boost US GDP growth by around 0.5% for 2020 while Treasury Secretary Mnuchin was also optimistic.
Treasuries made gains following the US employment data, although the dollar remained resilient and USD/JPY held close to 109.50. There was a flattening of the US yield curve to 3-week lows following the data which will tend to erode dollar support and could have a negative impact on risk appetite if global growth fears increase again.
CFTC data recorded a sharp drop in short yen positions, lessening the risk of aggressive short covering if risk appetite deteriorates again. Positive headlines surrounding the US-China trade-deal signing on Wednesday helped underpin risk appetite with USD/JPY trading around 109.60 on Monday as Asian equities posted gains and US yields edged lower.
Sterling
Bank of England Monetary Policy Committee (MPC) Tenreyo stated that the UK labour market was very tight, although recent evidence suggested that it was not getting any tighter. She also commented that risks were tilted to the downside and her inclination was towards backing a rate cut if downside risks emerge. Sterling edged lower after the comments, although volatility eased. EUR/GBP consolidated just above 0.8500 while there was GBP/USD selling interest below 1.3100.
CFTC data recorded a further net increase in long Sterling positions to above 16,000 contracts, the largest net long since May 2018. The long positioning will reinforce expectations that positive fundamentals will be needed to trigger Sterling gains.
Over the weekend, MPC member Vlieghe stated that he is ready to cut interest rates if data does not improve, although it wouldn't take much data to swing the decision one way or another. Surveys of business confidence will be very important in the short term. A quarterly financial-sector survey recorded the first gain for 4 years, but Irish Foreign Minister Coveney stated that the EU would not be rushed on trade talks. GBP/USD dipped to 1.3020 on Monday with EUR/GBP near 0.8550.
Swiss franc
Global equity markets lost some ground on Friday, although moves were limited. EUR/CHF held just above 1.0800, without making significant headway, while USD/CHF failed to hold above 0.9750.
The subdued US jobs data reinforced expectations that key global central banks would maintain very low interest rates which curbed potential Swiss franc selling pressure on yield grounds.
Global risk appetite held firm on Monday and the franc edged lower amid hopes that a US-China trade deal would help stabilise the global economy with USD/CHF around 0.9730 and EUR/CHF near 1.0830.
AUD/USD + USD/CAD
A weaker US dollar following the US jobs data provided some Australian dollar relief and AUD/USD rallied to highs above 0.6900 before stabilising close to this level.
Moody's stated that the credit risk from bushfires remained manageable and overall risk appetite held firm on Monday which underpinned currency sentiment. AUD/USD secured limited gains to near 0.6920.
Canadian employment increased 35,200 in December compared with consensus forecasts of around 20,000 and following the sharp 71,200 decline recorded last month. Full-time jobs increased by over 38,000 with a small decline in part-time employment. The unemployment rate also declined to 5.6% from 5.9% previously.
The Canadian dollar gained sharply following the data, but failed to hold its best levels with USD/CAD settling close to 1.3050 after lows around 1.3030. The pair traded near 1.3050 on Monday as risk conditions held firm.
NOK+ SEK
The Norwegian krone recovered from initial selling following the weaker than expected inflation data, but there were net losses for the day with EUR/NOK pushing back towards 9.89.
The data dampened the potential for any Norges Bank policy tightening and oil prices lost ground which sapped support.
Firm global risk appetite helped support the currency on Monday with EUR/NOK around 9.87 and USD/NOK trading below 8.90.
The Swedish krona also lost ground during the day with EUR/SEK advancing to the 10.57 area. There was a limited retreat to 10.55 on Monday as risk appetite held firm with Swedish inflation data due on Wednesday while USD/SEK traded just below 9.50.
Equities
Euro-zone equities corrected slightly lower on Friday with a lack of further positive developments while the US jobs data dampened expectations of a stronger global economy. Overall sentiment held firm which limited losses.
The German DAX index declined 0.1% with bourses fluctuating close to unchanged.
Major UK stocks were hampered by weakness in the financial sector amid speculation over a possible rate cut while the retail sector remained under pressure. The FTSE 100 index declined 0.15%.
US equities edged lower on Friday with the jobs data dampening growth expectations to some extent and helping to trigger a correction after strong gains. The S&P 500 index declined 0.3% while the Dow index failed to hold 29,000.
US futures recovered on Monday and overall risk appetite held firm in Asia on trade hopes which underpinned bourses, although Japan was closed for a holiday.
China's Shanghai index registered a 0.75% gain on late buying with Hong Kong's Hang Seng index 1.2% higher in late trade.
The Australian ASX index, however, declined 0.35% with losses across most sectors.
Commodities
Oil prices failed to regain ground during Friday and posted a significant weekly loss as the Middle East premium was unwound.
The US jobs data also dampened global demand expectations to some extent. There were also expectations that global supply would out-strip demand early in 2020. WTI settled just above $59.0 p/b at the European close.
Baker Hughes data recorded a further decline in US drilling rigs to 659 from 670 previously.
WTI edged higher to near $59.20 p/b on Monday amid hopes that a US-China trade deal would underpin global growth with Brent just above $65.0 p/b.
Precious metals drew support from a weaker than expected US employment report, especially as the dollar edged lower. Expectations of very low global interest rates also lessened potential selling interest on precious metals.
Gold edged above $1,560 per ounce with silver regaining $18.00 per ounce. Firm risk appetite helped trigger a retreat to below $1,555 per ounce on Monday with silver again testing $18.00.
Cryptocurrencies
Cryptocurrencies edged lower in early Europe on Friday, but buyers gradually regained control during the day.
A slight correction in equities and weaker dollar helped underpin sentiment to some extent and a bitcoin move back above $8,000 also boosted sentiment.
Volatility was contained during the weekend with bitcoin peaking close to $8,200.
CFTC data recorded a net increase in bitcoin shorts for the latest week and firm risk appetite limited demand for coins on Monday with bitcoin dipping below $8,100..
Ether pushed back above the $140 level, but was unable to test the key $150 level and settled around $143 on Monday.
Calendar
Major events for the day ahead: (times in GMT)
09.30: UK industrial production
09.30: UK GDP (monthly data)
15.30: Bank of Canada business outlook survey
Do you want access to trade ideas, signals, education and more all for free? Sign up and deposit with one of our preferred brokers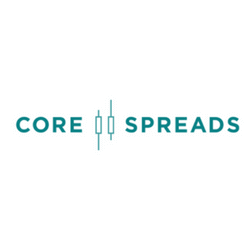 Like our charts? Sign up for free with TradingView.