Trade ideas – Coronavirus reaches London
Posted: 13th February 2020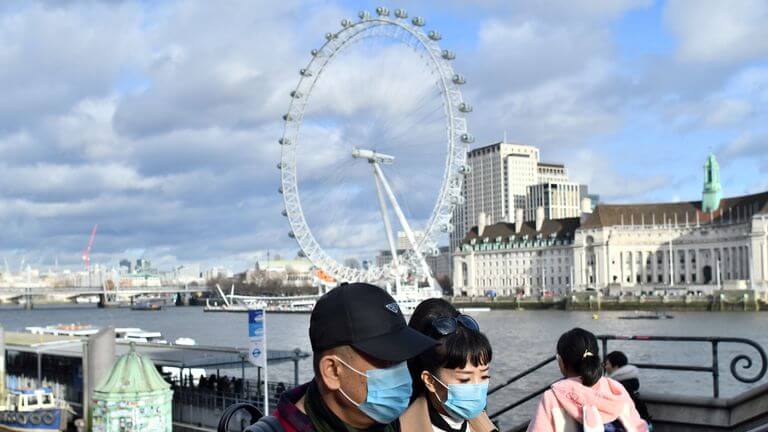 Trade ideas & Daily market report February 13th 2020
Market highlights
Risk appetite was initially underpinned by hopes that new coronavirus cases were levelling off, but caution prevailed on Thursday as the number of reported China cases jumped.
US and Euro-zone equity markets posted fresh record highs before a limited correction on Thursday amid the more tentative risk conditions.
The Euro remained under pressure on a lack of yield support with a 33-month low against the US dollar
The dollar overall edged only slightly lower from 4-month highs.
Commodity currencies were boosted by improved optimism over the global growth outlook before fading slightly.
Oil prices were resilient with limited net gains despite a larger than expected inventory build and demand concerns.
A more cautious risk tone supported gold on Thursday with net gains
Cryptocurrencies made further net gains with Ether at fresh 7-month highs.
EUR/USD
Euro-zone industrial production declined 2.1% for December with a year-on-year decline of 4.1% which maintained underlying negative currency sentiment. There was further evidence of the Euro being used more aggressively as a global funding currency which maintained underlying downward pressure on the currency.
San Francisco Fed President Daly stated that inflation targeting over a long period makes sense while the natural rate of employment is lower than we thought coming into the expansion. Fed Chair Powell stated that there is more upside to the labor participation rate which would also suggest that central bank will be willing to let the labour market tighten further in the short term. Powell also commented that we will be able to see the impact of the coronavirus outbreak fairly soon.
The US dollar continued to draw net support from expectations that the US economy would continue to out-perform other major economies in the year ahead. EUR/USD was constrained by large option expiries around the 1.0900 area into the New York open, but the single currency declined after the New York cut. There was a dip below the 2019 low of 1.0879 which further undermined sentiment and triggered fresh selling with 33-month EUR/USD lows below 1.0870 against the US currency.
Given the dominance of the Euro in the currency basket the dollar held close to 4-month highs despite a tentative recovery in commodity currencies. The dollar held a firm tone on Thursday with EUR/USD held around 1.0870.
USD/JPY
The US CDC stated that it is seeing fewer and fewer travellers from China and no new cases at US airports. This will offer some reassurance over a limited virus spread, but also suggests that economic activity could be damaged more substantially given the lack of activity. Flight cancellations have been extended which will undermine the global economy. The WHO stated that the number of cases in China has stabilised, but the virus could still go in any direction.
US Treasuries lost ground during the day with the 10-year yield close to 1.63% while US equities made further headway with the S&P 500 index trading at fresh record highs. USD/JPY was able to break above the 110.00 level, but still struggled to sustain the gains while EUR/JPY dipped below 120.00. For the first four months of fiscal 2019/20, the US budget deficit widened to $389bn from $310bn in the same period last year, maintaining underlying concerns over medium-term trends.
Risk sentiment was more fragile in Asia on Thursday following a huge increase in coronavirus cases in Hubei province as new testing procedures were put into place. Equity markets declined and USD/JPY dipped to the 109.80 area.
Sterling
There were no major UK data releases during Wednesday with the UK currency still gaining some support from GDP data released the previous day. According to S&P, the coronavirus was likely to cut UK GDP growth by 0.1-0.2% this year, but there was little market impact with the UK currency gaining some support from a firm tone in global risk appetite.
After pushing higher in early Europe, GBP/USD was unable to make a challenge on resistance near 1.3000 and drifted lower amid US strength. The Euro came under renewed selling pressure with EUR/GBP testing 2020 lows just above 0.8380.
The UK RICS housing survey reported a sharp increase to 17% from a revised 0% and compared with expectations of 3%. This was the highest reading since May 2017 with a rebound in London and market sentiment improved sharply. Sterling failed to make headway and GBP/USD held around 1.2950 as a more fragile risk tone dampened support.
Swiss franc
The Swiss franc was again notably resilient during Wednesday despite the more positive global risk tone. There was again no evidence of the franc being used as a global funding currency.
The Euro was undermined by wider losses and EUR/CHF dipped to 35-month lows around 1.0635 while USD/CHF was again held below 0.9800.
There was no evidence of National Bank intervention to stem currency gains despite further net gains. The more fragile global risk tone provided further net support for the Swiss franc on Thursday with EUR/CHF close to 1.0630.
AUD/USD + USD/CAD
The Australian dollar was underpinned by firm risk appetite and reduced coronavirus fears on Wednesday, but a strong US dollar capped AUD/USD around 0.6740.
Reserve Bank of Australia Governor Lowe stated that the outlook for the Australian economy is improving and not obsessed with getting inflation back to target in a hurry.
The Australian dollar was, however, dominated by risk conditions with increased coronavirus fears pushing AUD/USD to near 0.6715.
The Canadian dollar was supported by gains in global equity markets and a recovery in oil prices. USD/CAD retreated to just below 1.3250 before stabilising.
There was only a limited correction on Thursday despite more vulnerable risk conditions with USD/CAD around 1.3260.
NOK+ SEK
The Swedish Riksbank held interest rates at 0.0%, in line with consensus forecast.
According to the statement, falling energy prices are expected to dampen inflation this year, but the bank's assessment is that inflation will be close to the 2% target.
Forward guidance was still that rates were likely to remain at 0.0% for the foreseeable future and there were no dissenters from the policy.
Bank Governor Ingves stated that a rate cut was unlikely this year as lower inflation was mostly due to a dip in oil prices.
The krona made net gains on Wednesday with EUR/SEK dipping to 5-week lows below 10.48 before a correction to near 10.50 with USD/SEK near 10.65 as doubts whether the hawkish tone would be sustainable.
The Norwegian krone made further headway on Wednesday with support from a recovery in global risk appetite and a tentative recovery in oil prices.
EUR/NOK declined to 2-week lows near 10.03 before a correction to near 10.08 on Thursday amid the more fragile risk tone with USD/NOK around 9.27.
Equities
Euro-zone equities opened higher and made steady progress during the day with the Eurostoxx 50 index posting a fresh record high as coronavirus hopes and a competitive Euro boosted confidence.
The German DA X advanced 0.9% to a fresh record high with a 0.8% gain for the French CAC 40 index.
Large-cap UK stocks drew support from firm global sentiment with gains in oil prices also a positive factor as the FTSE 100 index advanced 0.5%
Wall Street sentiment remained positive with sentiment boosted by an easing of coronavirus fears and expectations of low interest rates. The S&P 500 index posted a fresh record high with a 0.6% gain, but futures lost ground on Thursday as coronavirus concerns increased again.
There was a more defensive tone in Asia, although losses were limited.
Japan's Nikkei 225 index declined 0.15% as the yen made net gains while the Australian ASX index posted a 0.2% gain as strong domestic earnings data offset risk conditions.
China's Shanghai index declined 0.7% with Hong Kong's Hang Seng index 0.4% lower in late trading as coronavirus trends dominated.
Commodities
Oil prices were underpinned by stronger risk appetite during Wednesday with hopes that any peak in the Chinese coronavirus outbreak would limit any longer-term dip in crude demand. WTI pushed to highs above $51.50 p/b ahead of the New York open.
The EIA data recorded an inventory build of 7.5mn barrels in the latest week, well above expectations of around 3.0mn barrels. There was a small decline in gasoline stocks for the week which provided some relief.
Oil prices dipped following the data, but there was buying interest on dips with a move back to the $51.50 p/b area.
With a more fragile risk tone, WTI retreated to $51.10 p/b on Thursday with Brent around $55.70 p/b
Precious metals were resilient despite stronger risk conditions and a strong dollar. Gold was able to stabilise just above $1,565 per ounce, but silver dipped below $17.50 per ounce.
There was a firmer tone on Thursday as coronavirus unease increased once again with gold above $1,570 per ounce and silver around $17.60 per ounce.
Cryptocurrencies
Cryptocurrencies held firm on Wednesday with an absence of significant selling pressure. Bitcoin found support on dips with a level around $10,400 at the US close.
Strength in global equity markets and ample liquidity continued to provide net support to cryptocurrencies. The positive trend continued on Thursday despite a less confident tone in risk with an absence of price spikes during the Asian session. Bitcoin traded just above $10,450 at the European open.
Ether continued to make strong gains during the day with a gain of close to 10% on the day to a fresh 7-month high above $270. Despite pressure for a correction, Ether traded just above $270 on Thursday.
Calendar
Major events for the day ahead: (times in GMT)
13.30: US consumer prices
Do you want access to trade ideas, signals, education and more all for free? Sign up and deposit with one of our preferred brokers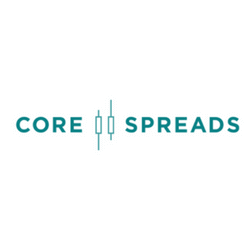 Like our charts? Sign up for free with TradingView.