Trade Ideas – Hong Kong political protests sap confidence
Posted: 13th August 2019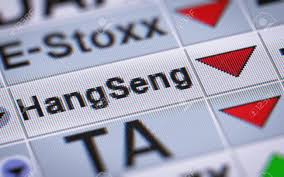 Trade ideas & Daily market report August 13th 2019
Market highlights
The US dollar was undermined by concerns over damage to the economy and lower bond yields with USD/JPY testing 8-month lows near 105.00.
The dollar index was able to resist losses as the Euro and Sterling were undermined by political concerns.
Risk appetite remained vulnerable with equity markets registering net losses amid global trade and growth fears.
Hong Kong political protests sapped confidence with the Hang Seng index at 2019 lows and had a wider impact in undermining risk appetite.
The Swiss franc maintained a firm tone despite evidence of further National Bank intervention.
Despite risk concerns, oil prices secured limited gains on speculation over OPEC production cuts.
Gold secured renewed gains on Tuesday, close to 6-year highs, while silver advance to 19-month highs.
EUR/USD
The Euro dipped significantly early in the European session with a fresh EUR/USD slide below 1.1200 against the dollar helping to trigger further losses. Selling on the Sterling and yen crosses also had a negative impact.
The Italian Senate is due to hold a debate on Tuesday in order to decide when to debate a no-confidence motion in the government and political developments continued to be watched closely.
A recovery in the offshore Chinese yuan provided an element of support to the Euro early in the New York session. The single currency also gained dome further protection from a covering of short positions amid fragile risk conditions.
The dollar was also undermined by further concerns that the US economy would be damaged by the US-China trade war. Futures markets continued to indicate that there would be at least two further interest rate cuts by the end of 2019.
After dipping to near 1.1160, EUR/USD recovered to trade above 1.1200 at the European close, but drifted lower again in early Europe on Tuesday amid a lack of yield support and the dollar secured a slight overall recovery.
USD/JPY
Risk sentiment remained fragile during Monday with underlying concerns over the global trade and growth outlook. Latest Chinese new loans data was below consensus forecasts at CNY1060bn from CNY1660bn previously, maintaining unease over underlying trends. An escalation in the Hong Kong political protests which closed the Hong Kong international airport intensified concerns and had a significant negative impact on risk appetite.
USD/JPY dipped to fresh 8-month lows at 105.05 before finding some relief on approach to 105.00 amid speculation over verbal intervention by the Finance Ministry.
China's Global Times stated that China can defeat any pressure from the US and the country should not be under-estimated. Treasuries continued to gain in New York trading with the 10-year yield declining to 1.85% while equities remained under pressure. USD/JPY was, however, able to resist further selling pressure and held above 105.00.
The Chinese central bank again fixed the yuan slightly stronger than market expectations which helped protect sentiment to some extent. Hong Kong's international airport also re-opened, but political protests continued and regional equity markets lost ground. USD/JPY was unable to hold above the 105.50 level and settled just below this level in early Europe.
Sterling
There were rumours that the Irish government would refuse to negotiate on the Northern Ireland backstop. There were also reports that Prime Minister Johnson was scheduled to meet French and German leaders over the next two weeks, although the overall rhetoric remained antagonistic and markets remained sceptical that there would be major concessions from the EU. Underlying political and economic confidence remained extremely fragile given concerns over the threat of a 'no-deal' Brexit at the end of October and potential for a government no-confidence vote in early September.
There was, however, an element of short covering after sharp losses last week. The UK currency also gained an element of support from a lack of confidence in other major currencies and expectations of global monetary easing. GBP/USD was unable to break above 1.2100 and retreated to around 1.2060 while EUR/GBP settled around 0.9275.
Latest labour-market data will be released on Tuesday with the main focus on wages growth following comments by the Bank of England after the August policy meeting that labour-market tightening appears to have stopped.
Swiss franc
Latest data from the Swiss National Bank recorded an increase in sight deposits of CHF2.bn for the latest week, the largest increase for over two years and third successive weekly increase which suggests further intervention to restrain the Swiss currency.
The franc still maintained a strong tone given fragile global risk conditions and unease over the Italian political outlook.
EUR/CHF retreated to near 1.0870 and secured only a marginal recovery while USD/CHF dipped to 10-month lows just below 0.9700 before a tentative recovery on Tuesday.
AUD/USD + USD/CAD
The Australian dollar was undermined by underlying weakness in risk appetite and downward pressure on iron ore prices. Despite a fragile US dollar tone, AUD/USD retreated to just below 0.6850.
NAB business confidence strengthened slightly for July, but conditions weakened slightly which had little impact while Reserve Bank of Australia member Kent stated that a weaker Australian dollar was helping the economy.
AUD/USD secured a marginal advance to the 0.6765 area in early Europe on Tuesday.
Global trade concerns undermined the Canadian dollar and the currency was unable to gain support from gains in oil prices as USD/CAD held above 1.3200 and edged towards 1.3240. The pair edged higher on Tuesday as tight ranges prevailed.
NOK+ SEK
Scandinavian currencies were undermined by fresh concerns over global risk conditions on Monday, especially with fears that tariffs would undermine global growth and hurt Scandinavian economies
EUR/NOK did hit resistance above 10.00, but registered net losses amid speculation over a more dovish Norges Bank policy statement on Thursday.  EUR/NOK traded around 9.98 on Tuesday with USD/NOK above 8.90.
The Swedish krona also registered slight losses in tentative conditions amid a lack of fresh domestic influences. EUR/SEK hit resistance above 10.70 and consolidation around 10.71 on Tuesday with USD/SEK around 9.57.
Equities
Euro-zone equities demonstrated some resilience during Monday and resisted sharp selling pressure even with a decline in US equities, although sentiment remained fragile.
The German DAX index declined 0.1% with a 0.2% decline for the Eurostoxx 50 index and the FTSE MIB index retreated 0.3% on underlying political concerns.
UK stocks were hampered by a slight Sterling recovery with fears over the global trade and growth outlook also an important negative factor with the FTSE 100 index declining 0.35%.
Wall Street stocks were undermined by further concerns over the trade environment and lack of confidence in the outlook. The S&P 500 index declined 1.2%, but futures edged higher in Asia on Tuesday.
Asian markets lost ground in response to US losses and underlying fragile sentiment.
Japan's Nikkei 225 index declined 1.25% after being closed on Monday as yen strength also undermined sentiment while the Australian ASX index declined 0.3% as mining-sector gains cushioned losses.
China's Shanghai index traded 0.6% lower in late trading as growth concerns persisted. Hong Kong's Hang Seng index was 1.9% lower at fresh 2019 lows as political uncertainty continued to sap confidence.
Commodities
Oil prices were undermined by underlying global demand concerns, although the impact was offset by expectations that Saudi Arabia and Kuwait would maintain production curbs.
Crude drew some support from a reported decline in Cushing inventories and was resilient in the face of declining equities.
After a dip to near $53.50 p/b, there was a sharp rally to around $55.0 in choppy trading.   There was resistance on approach to $55.0 p/b with WTI close to $54.80 p/b on Tuesday.
Gold drew further support from fragile global risk conditions, especially with equity markets under pressure. A softer dollar also helped underpin precious metals, although there were headwinds with selling interest above $1,500 per ounce.
Overall gold settled around $1,505 per ounce on Monday, but there were significant fresh gains to just above $1,520 on Tuesday and posted fresh 6-year highs as underlying defensive demand continued to provide support.
Silver moved above the $17.00 per ounce level on Monday and there were further gains to 17-month highs above $17.35 on Tuesday.
Cryptocurrencies
Cryptocurrency volatility eased slightly on Monday amid a lack of fresh incentives.
Bitcoin traded marginally lower, but selling was limited as underlying demand for defensive assets also continued to provide some support to bitcoin.
Volatility remained lower in Asia on Tuesday and buying remained limited despite some speculation that political protests in Hong Kong would provide net support.
Bitcoin found support on a brief dip to $11,200 with consolidation below $11,400 on Tuesday.
Ether drifted lower as volatility eased and traded just below $210 on Tuesday.
Calendar
Major events for the day ahead: (times in BST)
09.30: UK Labour-market data
10.00: German ZEW index
13.30: US consumer prices
03.00 (Wed) China industrial production
Do you want access to trade ideas, signals, education and more all for free? Sign up and deposit with one of our preferred brokers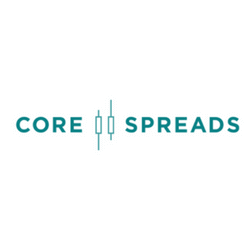 Like our charts? Sign up for free with TradingView.