Trade ideas – Reports that the US would drop labelling China as a currency manipulator further supported risk appetite
Posted: 14th January 2020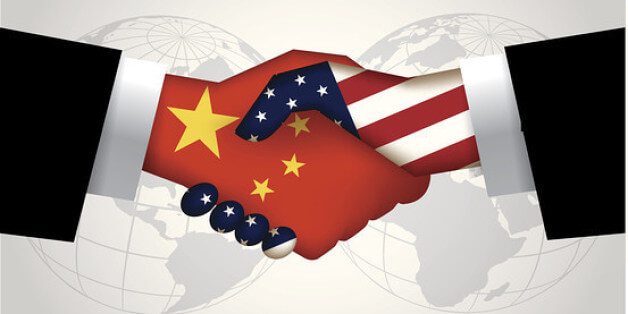 Trade ideas & Daily market report January 14th 2020
Market highlights
Reports that the US would drop labelling China as a currency manipulator further supported risk appetite as trade optimism continued.
The yen lost ground with USD/JPY at 7-month highs as it pushed above the 110.00 level.
The dollar overall was held in tight ranges as potential defensive demand also faded with a move into alternative assets
The Euro drew some support from higher German bond yields with EUR/USD creeping higher.
Sterling was undermined by a weaker than expected GDP release and dismal industrial production data with GBP/USD dipping below 1.3000.
Despite firm risk appetite, oil prices lost ground on overall over-supply concerns.
Precious metals were on the defensive amid a lack of demand with silver losing key support.
Bitcoin jumped early in Asian trading to post 8-week highs near $8,500.
EUR/USD
There were no significant Euro-zone data releases during Monday. German bond yields moved higher, however, on hopes for an economic recovery this year which provided an element of Euro support as yield spreads against US Treasuries narrowed during the day. EUR/USD was able to hold above 1.1100 and edged higher into the New York open.
The US employment trends index declined to 109.7 for December from 110.5 previously, although the market was not data-driven. Boston Fed President Rosengren stated that the economy faced upside inflation and financial stability risk. In his opinion low rates may induce too many financial risks and are below a neutral rate given the heathy economy.
There was little overall market impact with strong expectations that the Federal Reserve would maintain interest rates on hold in the short term. Firm global risk appetite tended to curb dollar support slightly with investors looking to target alternative assets with a dip in potential defensive demand. The US currency overall was unable to make headway and EUR/USD settled around 1.1140 with the single currency holding a firm tone on Tuesday ahead of the latest US CPI inflation data.
USD/JPY
The Chinese yuan continued to make headway ahead of the New York open with fresh 5-month highs against the dollar which helped underpin global risk appetite as markets focussed on US-China trade developments.
The yen also remained on the defensive against the dollar and on major crosses with 6-month lows against the Korean won. According to sources, the latest US currency report is set to be released prior to the phase-one trade deal between the US and China. Sources also indicated that China would no longer be cited as a currency manipulator in the latest US Treasury report. Confirmation that the tag would be removed triggered a further boost to risk appetite. Overall, USD/JPY strengthened to just below 110.00 towards the European close and held a firm tone as Wall Street equities sustained gains.
Positive developments continued during Tuesday's Asian session with stronger than expected Chinese trade data for December as monthly exports increased sharply. There were also reports that China would increase purchases of US manufacturing goods under the phase-one deal with total purchases of $200bn. Asian equities hit record highs before a correction and USD/JPY pushed to fresh 7-month highs above 110.00 as defensive yen demand continued to weaken.
Sterling
UK GDP declined 0.3% for November compared with expectations of a marginal decline, although the 3-month running estimate at 0.1% was slightly above market expectations, but annual growth was confirmed at a 6-year low.
Industrial production was notably weak for November with a 1.2% decline to give an annual contraction of 1.6%. Manufacturing output declined 2.0% over the year and was a significant drag on the overall GDP data. Construction output was above consensus forecasts and there was a sharp narrowing of the monthly trade deficit to £5.3bn from £10.9bn the previous month with distortions from gold trade. The GDP data reinforced speculation over a Bank of England rate cut with futures markets pricing in a 50% chance of a cut at the January meeting with a cut fully priced in by September.
Sterling lost further ground following the data with GBP/USD lows near 1.2960. Firm global risk appetite provided an element of currency support and there was a GBP/USD recovery to near 1.3000, although EUR/GBP sustained the bulk of gains to trade around 0.8570. Sterling dipped again on Tuesday with EUR/GBP at fresh 2020 highs above 0.8580.
Swiss franc
After recording initial losses the Swiss currency regained ground on Monday despite solid global risk appetite and trade hopes.
EUR/CHF dipped to test the 1.0800 area against the franc even with a further increase in German bond yields on the day. The Swiss franc was again able to out-perform both the yen and gold as it demonstrated resilience in global markets.
The dollar was unable to make headway and USD/CHF dipped to the 0.9700 area before finding some relief. The franc weakened only slightly on Tuesday even though global risk appetite remained firm.
AUD/USD + USD/CAD
The Australian dollar was held in tight ranges during Monday, but gradually gained some ground amid firm risk appetite and a slightly weaker US dollar. In this environment, AUD/USD edged higher to 0.6910.
Risk appetite held firm on Tuesday amid positive Chinese developments, but the Australian dollar was unable to make headway with AUD/USD held just above 0.6900.
The quarterly Bank of Canada business outlook survey stated that expectations for future sales growth remained positive with stronger domestic signals and slightly more positive sentiment surrounding exports given an easing of trade tensions. Inflation pressures remain modest while the labour market overall had tightened.
The Canadian dollar edged stronger after the survey, but retraced gains as oil prices dipped again. Overall, USD/CAD settled just above 1.3060 in two-way trade.
NOK+ SEK
The Norwegian krone retreated in early Europe with the EUR/NOK break above 9.90 triggering further selling and a peak above 9.91.
The krone was hampered by lower oil prices and failed to generate support from firm risk appetite. There was a tentative correction on Tuesday, but EUR/NOK held close to 9.90 with USD/NOK just below 8.90.
The Swedish krona initially weakened with EUR/SEK pushing to a peak above 10.58 before a retreat to below 10.55. Swedish reported unemployment increased to 7.4% from 7.2% previously which halted krona gains and USD/SEK held just above 9.45
Equities
Market sentiment held firm on Monday, but Euro-zone equities were unable to make headway on Monday as the auto sector came under pressure.
The German DAX declined 0.25% with a sharper 0.5% retreat for the Italian FTSE MIB index.
Major UK equities were underpinned gain by the soft Sterling tone with expectations of merger activity also underpinning sentiment and the FTSE 100 index gained 0.4%.
Favourable developments in US-China trade helped underpin Wall Street sentiment ahead of the earnings season. The S&P 500 index pushed to a fresh record high with a 0.7% daily gain.
Positive US-China developments continued to underpin sentiment in Asia on Tuesday with bourses overall posting a record high, although there was significant profit taking late in the session.
Japan's Nikkei 225 index gained 0.7% as the yen continued to lose ground while the Australian ASX index gained 0.8% as the broad advance continued.
China's Shanghai index dipped late in the session with a 0.25% decline at the close as trade hopes failed to provide sustained support. Hong Kong's Hang Seng index also traded 0.3% lower in late trade despite expectations of further domestic economic stimulus measures.
Commodities
Oil prices were unable to garner significant support from a firm risk tone and slightly weaker US dollar.
There were further concerns over global over-supply, especially as this Northern Hemisphere winter has been relatively mild. High gasoline stocks also dampened expectations of crude demand.
WTI dipped to lows at $58.0 p/b before securing a corrective recovery. Crude was unable to draw support from US-China optimism and WTI was held just above $58.0 p/b while Brent traded around $64.30 p/b.
Precious metals were unable to make any headway despite a slightly weaker dollar as firm risk appetite curbed potential demand.
Gold drifted to the $1,550 per ounce area with silver testing support below $18.00. Trade optimism continued to sap support on Tuesday with gold trading at 10-day lows just below $1,540 per ounce before a slight recovery while silver convincingly broke the $18.00 per ounce support area with a sharp dip to near $17.70.
Cryptocurrencies
Cryptocurrencies were held in relatively tight ranges during European trading on Monday. Bitcoin found support close to $8,000 and traded below $8,100.
There were tentative gains following the European close with a push above $8,100 as it made headway despite a fresh advance in US equities.
There was a sharp move early in Asia's trading session with a breakdown in the recent relationship as bitcoin moved sharply higher even with firm risk conditions. Bitcoin pushed to 8-week highs just above $8,500 before a slight correction.
Ether was initially held in tight ranges above $140 before the wider surge in coins triggered a test of important $150 resistance in Asian trading.
Calendar
Major events for the day ahead: (times in GMT)
13.30: US consumer prices
Do you want access to trade ideas, signals, education and more all for free? Sign up and deposit with one of our preferred brokers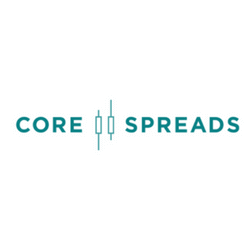 Like our charts? Sign up for free with TradingView.