Market Report – Washington political developments had little impact as President Trump was impeached.
Posted: 14th January 2021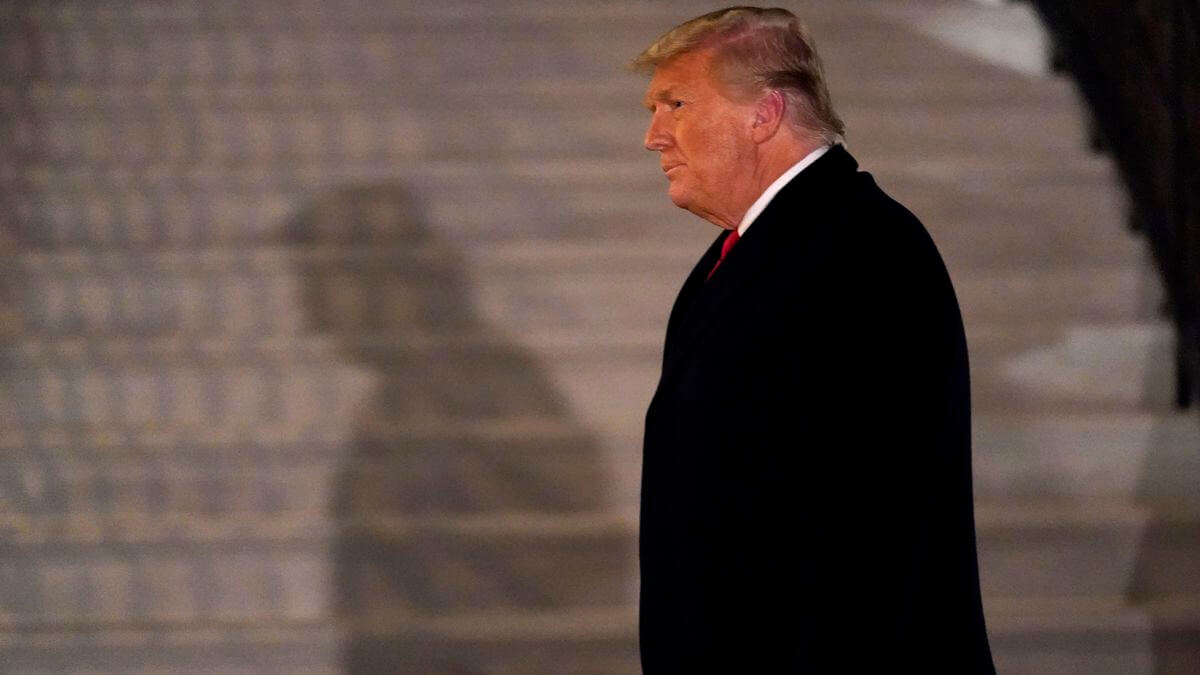 Trade ideas & Daily market report January 14th 2021
Market highlights.
Overall risk appetite held steady on Wednesday with dovish comments from key Fed officials providing reassurance to risk assets.
Equities were held in narrow ranges with net gains for Wall Street equities providing global support.
Washington political developments had little impact as President Trump was impeached.
US bond yields declined which had some impact in curbing dollar demand, but European currencies faded.
The Euro was unsettled by Italian political tensions and ECB comments with EUR/USD retreating to below 1.2150.
GBP/USD retreated from 32-month highs amid fundamental reservations with EUR/GBP recovering from 7-week lows.
Commodity currencies recovered from intra-day lows amid global recovery hopes.
The Canadian dollar posted gains with USD/CAD below 1.2700.
Oil prices were hampered by cautious OPEC rhetoric, but with solid buying on dips.
Precious metals dipped lower as EUR/USD faded and global risk appetite held firm.
Bitcoin continued to find strong support on dips.
EUR/USD
ECB President Lagarde stated that December's economic projections were still clearly plausible and that some important uncertainties had been removed. She also commented that the central bank would be extremely attentive to the exchange rate impact on prices while reiterating that there is no currency target. The rhetoric had some limited impact in curbing euro support as EUR/USD moved lower. Council member Villeroy also stated that the bank was monitoring the exchange rate with particular attention.
There were some concerns over the Italian political situations as the coalition was close to collapse after Renzi's centre-left party pulled out of the coalition, although the overall market impact was limited as Italian bond yields actually declined on the day.
US consumer prices increased 0.4% for December from 0.2% previously with the year-on-year rate at 1.4% from 1.2% previously and slightly above consensus forecasts of 1.3%. Underlying prices increased 0.1% which met market expectations and the annual rate held steady at 1.6%. The data had little impact on inflation expectations with markets expecting a notable increase in headline rates during the second quarter as low 2020 due to base effects.
St Louis Fed President Bullard stated that he did not want to put specific dates on any tapering of bond purchases. Governor Brainard stated that the central bank was prepared to step-up the rate of bond purchases if necessary while the new inflation framework prevents the need to tighten pre-emptively. Vice-Chair Clarida stated that the bank wanted inflation to be above 2% for a year before any tightening.
Markets will monitor comments from Fed Chair Powell closely on Thursday with a particular focus on whether he pushes back against the less dovish rhetoric from some regional officials. The dollar held firm on Thursday with EUR/USD below 1.2150 in subdued conditions while commodity currencies posted net gains which limited the scope for wider US currency support.
USD/JPY
US bond yields edged lower on Wednesday which curbed the potential for dollar buying. US equity futures were little changed into the New York open with USD/JPY edging higher to near 104.00, although overall ranges were relatively narrow as tight ranges prevailed in equities. The House of Representatives voted to impeach President Trump for the second time with 10 Republicans voting for the motion with a potential Senate debate next week.
There was strong demand at the latest 10-year bond auction which pulled yields down and also limited the potential for further dollar support.
The Fed's Beige Book of economic activity stated that activity increased modestly, although the employment picture was mixed. There were also widespread reports of price increases in the survey with increased costs for materials and shipping. Overall, USD/JPY consolidated just below the 104.00.
Details of President-elect Biden's economic stimulus plan are due to be unveiled on Thursday with the bond market reaction watched closely. China's exports increased 10.9% in the year to December, above consensus forecasts, although imports remained weak. USD/JPY overall edged higher to just above the 104.00 level.
Sterling
GBP/USD pushed to re-test 32-month highs at 1.3700 on Wednesday, but was unable to break above this resistance area and corrected lower. EUR/GBP also found some support after dipping to 7-week lows near 0.8885 ahead of the New York open.
There was further evidence of some moderation in the rate of new coronavirus cases with a figure below 48,000, but the number of deaths hit a record high at over 1,500 on the day. Prime Minister Johnson warned that restrictions could be tightened further while there were minor changes to regulations in Scotland.
The UK currency was still able to secure some support from optimism over the vaccine programme with the currency also undervalued against other majors.
There were still important reservations over underlying UK fundamentals. Sterling lost ground into the European close with a GBP/USD retreat to near 1.3620 while EUR/GBP recovered to 0.8925. The UK currency held firm on Thursday as vaccine optimism provided an element of support with EUR/GBP just above 0.8900.
Swiss franc
The Swiss franc edged lower in early Europe on Wednesday with EUR/CHF advancing to 1.0830, but the franc again secured solid buying on dips. USD/CHF was also unable to break above the 0.8900 level despite a wider net advance.
The Swiss currency continued to gain an element of support from longer-term fears that other major currencies would be debased. The franc held firm on Thursday with EUR/CHF trading below 1.0800 while USD/CHF traded around 0.8880.
AUD/USD + USD/CAD
With little change in global equities, moves in the Australian dollar were dominated by US currency moves. AUD/USD hit selling interest around 0.7780 and retreated to 0.7720 before stabilising and edging higher.
Chinese exports data provided an element of support with AUD/USD around 0.7750 as confidence in commodity currencies was offset by a firm US currency.
The Canadian dollar was hampered initially by a firmer US dollar and oil prices also dipped later in the session, but Canadian dollar sentiment remained strong and the currency out-performed on the crosses and USD/CAD dipped to re-test the 1.2700 area.
A break below this level triggered fresh Canadian buying support with USD/CAD lows around 1.2680 and it traded just below 1.2700 in early Europe.
NOK+ SEK
The Norwegian krone was unable to make further headway on Wednesday with some negative impact from a retreat in oil prices, although overall moves were limited with EUR/NOK consolidation around 10.33 at the European close.
The krone secured further net support later in New York with EUR/NOK just below 10.30 on Thursday with USD/NOK around 8.47.
Riksbank member Skingsley stated that the economic developments have been somewhat better than in the November forecasts, but the krone was subjected to significant losses.
EUR/SEK strengthened to highs around 10.16 as there was a further correction from recent highs amid speculation that gains had been overdone.
The pair settled around 10.14 on Thursday with USD/SEK around 8.14.
Equities
Euro-zone equities edged higher on Wednesday with some support from merger talks, although narrow ranges prevailed with reservations over earnings developments.
The German DAX index posted a 0.1% advance on the day with limited gains across most bourses.
Major UK stocks were unable to make headway on Wednesday with a lack of fresh positive incentives, although selling pressure was limited. A Sterling retreat also provided an element of support late in the session with a 0.1% decline for the FTSE 100 index.
US equities were held in tight ranges during the day, but dovish rhetoric from key Fed officials and expectations of fiscal support provided support with the S&P 500 index gaining 0.2%.
Asian equities were mixed as the Chinese market under-performed, but with gains elsewhere on global recovery and fiscal support hopes.
Japan's Nikkei 225 index gained 0.85% and the Australian ASX index posted a 0.4% gain.
China's Shanghai index declined 0.9% despite slid exports data amid underlying pressure for profit taking with Hong Kong's Hang Seng index traded 0.7% higher in late trading.
Commodities
Crude was undermined by comments from OPEC chief Barkindo that oil stocks are stubbornly high, although he added that the worst was over for the market.
EIA data recorded a US inventory decline of 3.25mn barrels for the latest week, slightly above consensus forecasts of a 2.5mn barrel draw. There was, however, a larger than expected increase in gasoline stocks.
WTI dipped to lows close to $52.50 p/b and rallies encountered selling interest, especially as the dollar regained some territory.
WTI settled around $52.90 p/b on Thursday with Brent close to $56.0 p/b.
Volatility in precious metals declined during the day with overall support hampered by gains for the US currency.
There were no alarms from the US inflation data and gold consolidated just above $1,855 per ounce with silver just below $25.50 per ounce.
A solid dollar performance again curbed support on Thursday with a sharp dip in gold early in Asian trading. Gold retreating to $1,840 per ounce and silver edged lower to $25.20 per ounce.
Cryptocurrencies
Cryptocurrencies were held in relatively narrow ranges for much of Wednesday, amid underlying consolidation.
There was, however, fresh buying interest after the European close even though the dollar maintained a firm tone.
After settling just above $34,000, bitcoin strengthened to above $36,000.
There was some evidence that political drama in Washington was triggering fresh buying interest. Overall confidence remained strong in Asia on Thursday with bitcoin posting gains to $38,000 as dovish Fed rhetoric provided underlying support for coins
Ether also posted net gains to trade above the $1,100 level with a peak near $1,150 in early Asia before consolidation around $1,125.
Calendar
Major events for the day ahead: (times in GMT)
13.30: US jobless claims
17.30: Fed Chair Powell speech
Get award-winning FCA regulated signals and levels on over 30 markets, as well as education resources so you never trade alone.