Trade ideas – Sterling advanced as the appointment of a new Chancellor
Posted: 14th February 2020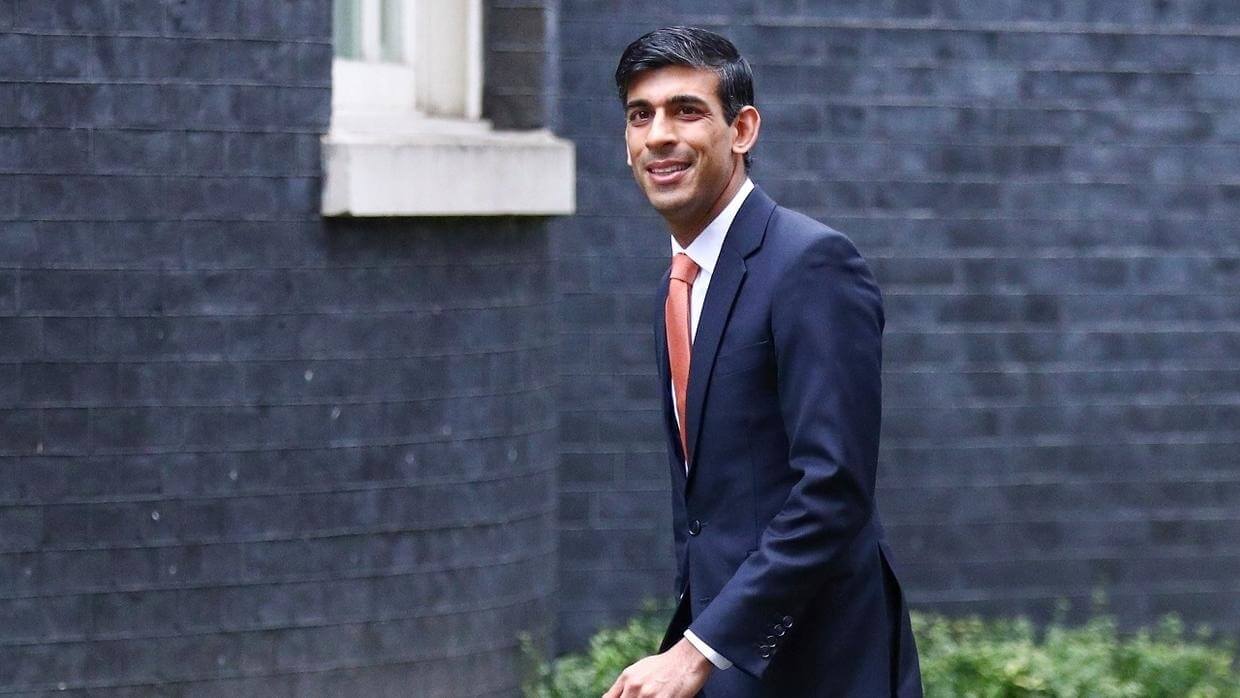 Trade ideas & Daily market report February 14th 2020
Market highlights
Risk appetite has been mixed over the past 24 hours with coronavirus uncertainty dominating sentiment.
US equities faded from fresh intra-day highs recorded earlier in the day, although selling was limited.
The dollar held firm at 4-month highs after the US CPI data amid a dip in expectations of further Fed rate cuts this year.
The Euro remained under pressure with 33-month EUR/USD lows below 1.0850.
Sterling advanced as the appointment of a new Chancellor boosted expectations of an expansionary UK fiscal policy.
Oil prices were resilient on hopes that OPEC would sanction deeper production cuts
Precious metals drew only slight support from more fragile risk conditions as the dollar held firm.
Bitcoin retreated from fresh 3-month highs in choppy condiitons.
EUR/USD
The EU Commission made no changes to its 2020 and 2021 GDP growth forecasts in the updated outlook published on Thursday, but overall confidence in the outlook remained weak, especially with expectations that the Chinese coronavirus would lead to further damage for the crucial German export sector and undermine the region.
ECB Chief Economist Lane stated that the low interest rate phase is temporary, but German yields overall edged lower which further sapped support. There was also further speculation that the Euro would be used as a global funding currency.
US jobless claims increased only marginally to 205,000 from 203,000 previously and again came in below consensus forecasts, maintaining confidence in the US outlook. Consumer prices increased 0.1% for January compared with consensus forecasts of a 0.2% increase, although the year-on-year rate increased to 2.5% from 2.3% and the highest rate since November 2018. Core prices increased 0.2%, in line with market expectations and the annual rate held at 2.3%. The increase in headline inflation dampened expectations that the Federal Reserve could cut interest rates again.
Futures markets indicated that the chances of a Fed interest rate cut at March's meeting had declined further to 10%. The US currency held a strong tone while EUR/USD dipped to 33-month lows near 1.0830 and failed to secure a significant recovery. German GDP was unchanged for the fourth quarter of 2019, below expectations of 0.1% with the Euro around 1.0840 as annual growth was slightly above expectations.
USD/JPY
Risk appetite remained more fragile ahead of Thursday's New York open with fresh unease over the coronavirus. The IMF stated that there was too much uncertainty regarding the coronavirus outbreak to forecast impacts and uncertainty persisted.
Treasuries edged higher with lower yields limiting potential dollar support and there was a reluctance to sell the Japanese yen. There was little reaction to the US inflation data and USD/JPY was held below 110.00 in New York.
There was some speculation that the US Administration would push more aggressively for a weaker US currency with President Trump's comments monitored closely. Risk conditions were generally cautious in Asia on Friday as coronavirus unease persisted. Although the number of new cases slowed outside Hubei province, uncertainty remained a key element. Equity markets were mixed and there was an element of position adjustment ahead of the weekend which maintained an element of yen demand. Overall, USD/JPY traded just below 109.80 at the European open with EUR/JPY just below 119.0.
Sterling
Ahead of the event, expectations were that the government Cabinet reshuffle would have little market impact, but the surprise resignation of Chancellor Javid triggered a sharp currency move. After an initial slide, Sterling recovered ground strongly with expectations that the Prime Minister and Treasury would now be much more closely aligned. New Chancellor Sunak was seen as less likely to oppose substantial infrastructure spending with a sharp increase in government spending likely.
There were also expectations that the 2020 budget would be more expansionary with a strong spending boost. A more aggressive fiscal stance would further dampen the potential for a Bank of England rate cut and underpinned Sterling sentiment
A break above 1.3000 triggered fresh GBP/USD buying with a peak around 1.3070 while EUR/GBP declined to 8-week lows at 0.8300. Underlying reservations over the UK/EU trade negotiations had some impact in curbing currency demand, but GBP/USD held firm around 1.3050 on Friday with markets waiting for potential weekend briefings on budget policies.
Swiss franc
The Swiss franc maintained a firm tone during Thursday with increased unease over the coronavirus outbreak seen as another reason to buy the currency. The Euro remained under pressure and EUR/CHF declined to fresh 34-month lows around 1.0610. The dollar was able to make only limited headway and USD/CHF hit resistance close to 0.9800.
There was no evidence of National Bank intervention to weaken the currency, but verbal attacks on franc strength could be stepped up. The franc weakened only marginally on Friday, but pre-weekend position adjustment could be important with choppy trading with USD/CHF at 0.9800.
AUD/USD + USD/CAD
The Australian dollar was again hampered by the firm US dollar tone and, with underlying unease over coronavirus developments, AUD/USD was held around 0.6725.
Caution prevailed in Asia on Friday with markets waiting for further evidence on the potential economic impact with AUD/USD settling around 0.6720.
The Canadian dollar was held in relatively narrow ranges with a firm US dollar tone offset by a late recovery in oil prices and USD/CAD held close to 1.3260.
Narrow ranges prevailed on Friday as the energy complex held steady with USD/CD just above 1.3250.
NOK+ SEK
The Norwegian krone lost ground in early Europe as equity markets lost ground. EUR/NOK briefly pushed to highs above 10.08, but he krone secured fresh support later in the day with EUR/NOK retreating to 10.04 as oil prices also recovered some ground.
There were no comments on monetary policy from Norges Bank Governor Olsen. Volatility eased on Friday with EUR/NOK trading just above 10.03 with USD/NOK just above 9.25.
The Swedish krona was held in tight ranges during Thursday with EUR/SEK settling just below 10.50 and there was little change on Friday as USD/SEK held firm around 9.67.
Equities
Euro-zone equities dipped lower in early trading as coronavirus fears increased. Losses were gradually recouped during the session as firm earnings reports and a weak Euro underpinned sentiment.
The German DAX index closed with marginal losses with the Italian FTSE MIB index posting a slight advance.
Sterling gains put downward pressure on major UK stocks during Thursday, especially with a further dip in expectations that interest rates could be cut and the FTSE 100 index declined just over 1.0%.
Coronavirus unease pushed US stocks lower in early dealings and reduced expectations of further interest rate cuts hampered demand, but there was support on dips with S&P 500 index losses held to 0.15%.
Equity markets were mixed in Asia on Friday as uncertainty over coronavirus developments dominated.
Japan's Nikkei 225 index declined 0.6% as earnings data disappointed, but the Australian ASX index posted a 0.35% gain as further strength in financials offset weakness in internationally-orientated sectors.
China's Shanghai index secured a narrow 0.3% gain with Hong Kong's Hang Seng index 0.3% higher in late trading as reports of coronavirus-related travel restrictions in Shanghai were denied.
Commodities
The latest IEA report estimated that first-quarter oil demand would fall by 435,000 bpd compared with the previous year, although there would be a rebound for the second quarter.
Demand concerns pushed oil prices lower, but WTI found support close to $50.70 p/b and rallied later in the day to just above $51.50 p/b as hopes for steeper production cuts provided an element of support.
WTI traded just below $51.50 p/b on Friday with Brent around $56.35 p/b.
Although precious metals drew support from renewed unease over the coronavirus outbreak, the impact was offset by another round of EUR/USD weakness with gold stalling below $1,580 per ounce while silver hit selling interest close to $17.70 per ounce.
Gold edged lower on Friday with narrow ranges prevailing and silver remained below $17.70 per ounce.
Cryptocurrencies
After a firm opening, cryptocurrencies dipped sharply in early trading on Thursday with selling pressure after only a brief move above the $10,500 level.
There was choppy trading with markets continuing to monitor global risk conditions.
Bitcoin dipped to lows near $10,200 before securing fresh support, but another quick move to $10,500 faded very quickly and it settled close to $10,200 at the New York close. There was no clear direction in Asia on Friday with bitcoin near $10,150.
Ether stalled close to the $280 level before correcting lower to below $265 with little change on Friday.
Calendar
Major events for the day ahead: (times in GMT)
10.00: Euro-zone GDP
13.30: US retail sales
15.00: US University of Michigan consumer confidence
Do you want access to trade ideas, signals, education and more all for free? Sign up and deposit with one of our preferred brokers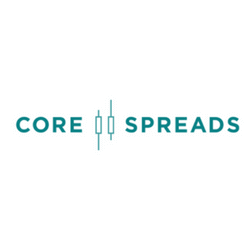 Like our charts? Sign up for free with TradingView.