Market Report – Sterling retreated as Brexit negotiations failed to make a breakthrough
Posted: 14th October 2020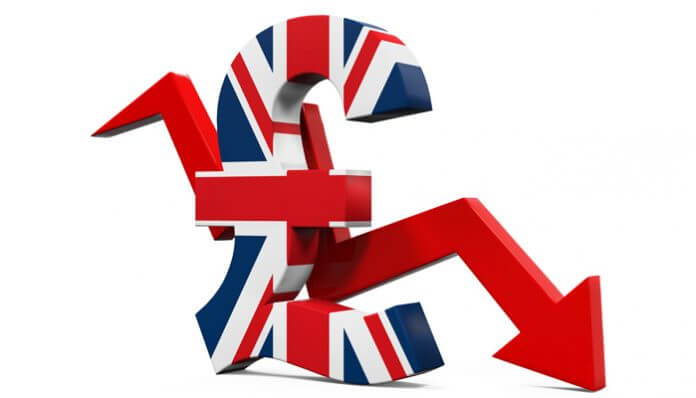 Trade ideas & Daily market report October 14th 2020
Market highlights.
Risk appetite was more fragile on Tuesday with fresh coronavirus vaccine concerns and no progress on a further US fiscal stimulus.
US equities moved lower which sapped support for global bourses.
The dollar secured a fresh element of defensive support amid the less confident risk tone.
The Euro moved lower, not helped by increased Euro-zone coronavirus concerns, with EUR/USD retreating to below 1.1750.
Sterling retreated as Brexit negotiations failed to make a breakthrough and domestic recovery concerns continued to mount.
Commodity currencies lost ground amid the firm US dollar, although CAD was resilient.
Oil prices were underpinned by evidence of firm Chinese demand, but risk vulnerability capped support.
Precious metals lost ground amid dollar gains and weaker equities before recovering slightly on Wednesday.
Scandinavian currencies lost ground as risk appetite faded.
EUR/USD
The German ZEW economic sentiment index declined to 56.1 for October from 77.4 the previous month and below consensus forecasts of 73.0. There was a slight improvement in the current conditions index to -59.5 from -66.2 previously. There was a monthly decline in the Euro-zone index and the data overall maintained concerns that the recovery overall would stall amid a renewed increase in coronavirus cases. In this environment, the Euro gradually lost support into the US open.
The US NFB small-business confidence index strengthened to 104.0 for September from 100.2 previously and above consensus forecasts. Most indicators strengthened on the month, although uncertainty also increased.
US consumer prices increased 0.2% for September following a 0.4% increase previously and in line with consensus forecasts with the year-on-year rate at 1.4% from 1.3%. The core increase also met market expectations at 0.2% with the annual rate fractionally below market expectations and unchanged at 1.7%. There were no significant implications for monetary policy with the Fed not considering any changes in interest rates.
San Francisco Fed President Daly stated that monetary policy will remain very supportive and also noted that the Fed will not trade millions of jobs to avoid lifting stocks.
The Euro remained on the defensive during US trading and the dollar gained renewed support amid a more fragile risk trend. Commodity currencies lost ground and EUR/USD retreated to lows near 1.1730 at the European close. European concerns persisted with Germany recording the sharpest increase in new coronavirus cases since early April. EUR/USD held below 1.1750 on Wednesday as the dollar held a firm tone and the Chinese central bank resisted yuan gains.
USD/JPY
The decline in US equities had a significant impact in limiting any selling pressure on the Japanese currency on Tuesday as markets adopted a more defensive tone.
The IMF upgraded its 2020 projections for the global economy slightly, but warned that it was prone to setbacks and the 2021 forecast was downgraded slightly.
Republican Senate majority leader McConnell stated that there would be one last attempt to secure a fiscal stimulus package ahead of the elections, but there were still substantial differences between the parties and market confidence in agreement faded which hampered risk appetite. There were also fresh concerns over a potential setback in coronavirus vaccine hopes as trials were halted. Overall, USD/JPY edged back above the 105.50 level against the Japanese currency.
Opinion polls continued to record solid leads for Democrat candidate Biden in the US Presidential election and markets will also be watching developments in the Senate contests closely given the potentially crucial impact on fiscal policy. Overall, the yen secured limited net gains with USD/JPY held below 105.50.
Sterling
Sterling was unable to gain support from the labour-market data, especially with fears that the unemployment would increase sharply over the next few months.
EU Chief Negotiator Barnier stated that some progress had been made in trade talks with the UK, but not enough headway had been made to enter the 'tunnel' of intensive negotiations. Irish Foreign Minister Coveney also stated that there were still major difficulties over fishing, but he also considered that a deal was possible.
The German EU Minister called for the UK to make substantial progress as political rhetoric intensified.
Sterling edged lower following the reported Barnier comments and was unable to regain ground, especially after a GBP/USD retreat to below 1.3000.
The UK currency moved lower again in New York, primarily due to the weaker tone in risk appetite and a stronger dollar. Sterling was also unsettled by further scientific and political calls for two-week lockdowns. Labour Party leader Starmer openly called for such a measure and there were fresh rumours that the government would engage in another U-turn.
In this environment, GBP/USD dipped to near 1.2950 against the US currency while EUR/GBP recovered from one-month lows near 0.9020. Sterling remained on the defensive on Wednesday with GBP/USD dipping to near 1.2900 amid further reservations over trade and coronavirus developments with EUR/GBP advancing to near 0.9100.
Swiss franc
Swiss National Bank Chair Jordan stated that the bank is not a big fan of negative interest rates, but it is necessary in the current environment. He added that it was the dollar that had weakened in recent months which suggests increased reservations over franc strength against the dollar.
The Swiss franc gained some support from the weaker tone surrounding risk appetite. EUR/CHF retreated to the 1.0730 area before recovering slightly while USD/CHF pushed significantly higher with an advance to 0.9150 amid wider US gains. The dollar held steady on Wednesday with Euro-zone reservations providing franc support.
AUD/USD + USD/CAD
The Australian dollar lost ground during Tuesday amid a recovery in the US dollar and more fragile tone in equities. Precious metals also moved sharply lower and AUD/USD retreated to 0.7160.
Domestic consumer confidence strengthened sharply for the second successive month which underpinned sentiment to some extent with AUD/USD holding around 0.7165.
The Canadian dollar secured some protection from net gains in oil prices and the Canadian dollar was resilient despite headwinds with the USD/CAD gains held to 1.3130.
Oil prices edged lower on Wednesday with USD/CAD strengthening to the 1.3150 area.
NOK+ SEK
The Norwegian was resilient into the New York open, but gradually lost ground as equity markets turned lower with EUR/NOK advancing to the 10.83 area.
EUR/NOK advanced to near 10.86 on Wednesday amid fragile risk conditions with USD/NOK near 9.25.
The headline Swedish inflation rate declined to 0.4% for September from 0.8% previously and above consensus forecasts of 0.6%. The underlying rate also declined to 0.3% from 0.7% previously and below expectations of 0.6%.
The data maintained speculation that the Riksbank could decide on a fresh move in interest rates below zero.
The Swedish krona strengthened in Europe despite the inflation data, but there was some selling later in New York with EUR/SEK recovering to 10.36 from 1-month lows round 10.32.
The krona edged lower on Wednesday with USD/SEK around 8.83.
Equities
Euro-zone equities lost traction on Tuesday with notably less favourable global trends and a fresh decline in the banking sector. Underlying concerns over coronavirus developments also sapped support.
The German DAX index declined 0.9% with significant losses across major bourses and a 1.1% decline for the Spanish IBEX index.
UK equities also moved lower on Tuesday as a lack of positive developments surrounding Brexit compounded a less favourable global environment. The GBP/USD retreat cushioned the market to some extent and the FTSE 100 index declined 0.5%.
US equities lost ground on Tuesday with unease over coronavirus developments and a lack of progress on a fiscal stimulus. The S&P 500 index declined 0.6% while futures edged higher on Wednesday as caution prevailed.
Asian equities overall moved lower on US losses, although Japan's Nikkei 225 index held steady with a slight 0.1% gain.
Australia's ASX index declined 0.25% with China's Shanghai index 0.6% lower in late trading with Hong Kong's Hang Seng index marginally lower.
Commodities
Oil prices were able to make gains on Tuesday with support from expectations of strong Chinese demand for crude. Gains were, however, hampered by a firm US dollar and weaker equity markets.
WTI settled just above $40.0 p/b at the European close and traded close to this level on Wednesday with Brent around $42.25 p/b as markets continued to monitor risk conditions.
Precious metals were undermined by the combination of weaker equity markets and US dollar gains.
Gold dipped sharply to lows below $1,890 per ounce before stabilising with silver retreating to below $24.0 per ounce.
Gold stabilised on Wednesday to trade just above $1,895 per ounce with silver just above $24.0 per ounce.
Cryptocurrencies
Cryptocurrencies only briefly made headway during Tuesday with bitcoin held just above $11,500.
Prices moved lower in New York amid a combination of the firm US dollar and decline in equity markets.
Overall, bitcoin declined to near $11,300. Coins stabilised on Wednesday as equity futures resisted further losses and bitcoin traded around $11,400 in early Europe.
Ether also gradually lost ground to trade below $380, before trading just above this level on Wednesday.
Calendar
Major events for the day ahead: (times in BST)
13.30: US producer prices
01.30 (Thurs): Australia labour-market data
Get award-winning FCA regulated signals and levels on over 30 markets, as well as education resources so you never trade alone.