Trade ideas – Risk appetite remained firm ahead of Wednesday's US-China trade-deal signing
Posted: 15th January 2020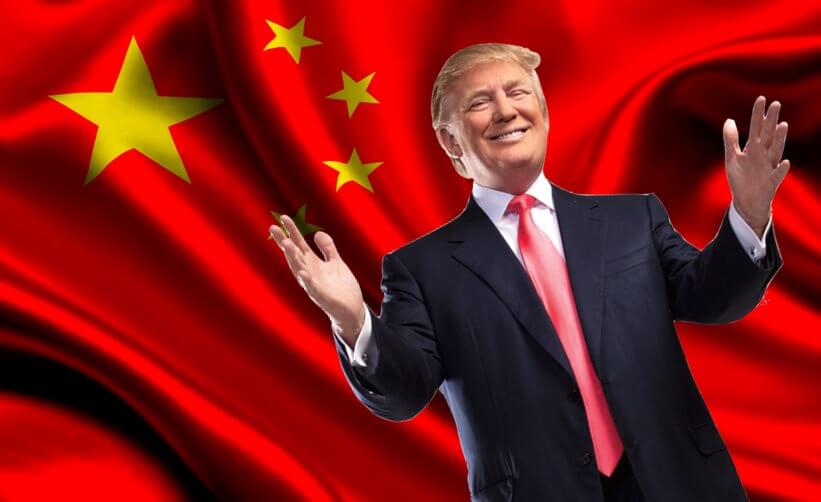 Trade ideas & Daily market report January 15th 2020
Market highlights
Risk appetite remained firm ahead of Wednesday's US-China trade-deal signing.
Global equities, however, stalled given the amount of favourable news priced in and edged lower on Wednesday as caution increased.
The dollar registered slight losses as global growth hopes and expected reserve diversification underpinned the Euro.
Commodity currencies failed to make significant headway.
Sterling secured a tentative corrective recovery with GBP/USD back above 1.3000.
The Swiss franc strengthened as US warnings over currency manipulation curbed expectations of National Bank action to weaken the currency.
Precious metals recovered slightly as equities registered a limited decline.
Over-supply fears continued to limit support for oil prices.
Cryptocurrencies corrected lower after sharp gains over the previous 24 hours.
EUR/USD
German yields edged slightly lower ahead of the New York open and, after a firm start, the Euro gradually drifted lower against the dollar with EUR/USD lows close to 1.1100 after failing to break above 1.1150. There were expectations of increased reserve diversification into the Euro over the medium term which limited Euro selling. A firm Chinese yuan and hopes for a stronger global economy provided an element of single-currency protection and narrow ranges prevailed.
The US NFIB small-business confidence index declined to 102.7 for December from 104.7 previously and well below consensus forecasts. There was an increase in underlying uncertainty, although companies did expect increased sales over the year. Consumer prices increased 0.2% for December, below consensus forecasts of 0.3%, although the year-on-year rate increased to 2.3% from 2.1% and in line with expectations. Similarly, the core increase of 0.1% was slightly below forecasts, but the annual rate of 2.3% met expectations.
Overall market reaction was limited with strong expectations that the Federal Reserve would not make any changes to interest rates in the short term.
Kansas City Fed President George stated that it is appropriate to keep interest rates on hold in the short term and she also forecast strong consumer spending. Confidence in the global economy remained slightly stronger which encouraged diversification away from the US currency. The dollar edged lower and EUR/USD was able to regain some ground to the 1.1140 area as yield spreads moved in the single currency's favour with little change on Wednesday.
USD/JPY
Treasuries were marginally firmer ahead of the New York open and USD/JPY traded just above the 110.00 level after a 7-month peak around 110.20. US yields edged lower following the inflation data with the dollar unable to make further headway.
US equities also registered slight losses in early trading, but the yen was unable to regain significant support, especially with some speculation that the Japanese currency was losing its safe-haven status. The yen also under-performed relative to the Swiss franc as gains for the Chinese yuan curbed potential defensive support for the Japanese currency.
US Treasury Secretary Mnuchin stated that there would be no further reduction in existing US-China tariffs in the short term and sources suggested no cut was likely until after the 2020 US Presidential election. The comments triggered some disappointment given the stresses caused by existing tariffs and halted yen selling. USD/JPY consolidated around 110.00 and retreated marginally on Wednesday with markets wary over any surprises surrounding the scheduled trade-deal signing.
Sterling
UK Prime Minister Johnson stated that it was very likely that the UK would secure a comprehensive trade deal with the EU by year-end. He also reiterated that he would not grant a second Scottish Independence referendum.
Sterling sentiment remained fragile initially amid on-going speculation that the Bank of England would move to cut interest rates, although there was a slight scaling back of expectations of a January cut which protected Sterling. Slightly increased confidence in the global economy also provided an element of support and there was a correction from recent losses.
GBP/USD edged back above 1.3000 while EUR/GBP retreated to 0.8550. The latest inflation data will be watched closely on Wednesday as a subdued reading would make it easier for the central bank to cut interest rates. Sterling secured slight gains in early Europe with an element of short covering and GBP/USD held above 1.3000 ahead of further rhetoric from Bank of England officials.
Swiss franc
The Swiss government stated that inclusion on the US Treasury's currency-manipulator watch list had no immediate consequences. The National Bank also stated that intervention is only designed to combat excessive franc strength and not designed to gain a trade advantage. Nevertheless, there was speculation that the bank would find it harder to justify intervention to limit Swiss franc strength and the currency secured further net gains.
EUR/CHF dipped to 32-month lows near 1.0750 while USD/CHF retreated to below 0.9670 and the franc held firm on Wednesday.
AUD/USD + USD/CAD
The Australian dollar was held in tight ranges on Tuesday and again struggled to make any headway despite the firm risk tone. AUD/USD did find support below 0.6900 and edged above this level at the European close, but was unable to generate any momentum.
There was little change on Wednesday with expectations that the phase-one trade deal is priced in to risk assets. AUD/USD consolidated around 0.6900 as equities drifted lower.
The Canadian dollar found solid support on dips as sentiment remained firm with USD/CAD unable to move above 1.3080. The pair settled just above 1.3050 with hopes for a net improvement in global trade conditions. There was little change on Wednesday with subdued oil prices limiting support.
NOK+ SEK
The Norwegian krone was unable to make any headway in early trading, but gradually picked-up support as global risk appetite held firm.
EUR/NOK hit selling interest above 9.90 and settled around 9.87 with the pair little changed on Wednesday as Norway registered an increased trade surplus with USD/NOK around 8.87.
The Swedish krona recovered from early lows with EUR/SEK retreating to near 10.52. Latest inflation data will be released on Wednesday with the headline rate expected to remain at 1.8%. EUR/SEK edged higher to 10.54 with USD/SEK above 9.45.
Equities
Euro-zone equity-market sentiment held firm on Tuesday and there was solid buying on dips amid hopes of a boost to infrastructure spending and stronger Chinese demand. Momentum stalled, however, as markets had already priced in favourable global trade developments.
The German DAX index posted marginal gains with only the Spanish IBEX index unable to post a slight advance on the day.
Major UK equities were able to post modest gains on optimism over the global trade outlook while a Sterling recovery curbed support to some extent with a tentative 0.05% gain for the FTSE 100 index.
US data releases were benign and Wall Street sentiment remained strong, but there was a limited correction from fresh intra-day record highs and the S&P 500 index declined 0.15%.
US futures edged lower on Wednesday and Asian equities registered limited losses with the phase-one trade deal seen as priced in.
Japan's Nikkei 225 index declined 0.45% while the Shanghai index registered a 0.5% decline amid disappointment that existing tariffs would not be cut by the US. Hong Kong's Hang Seng index also traded 0.45% lower in late trading.
In contrast, the Australian ASX index gained 0.45% to a fresh record high as the financial sector made strong gains.
Commodities
According to sources, OPEC could postpone the potential March meeting until June and extend current production cuts until then.
Crude drew some support from hopes for a stronger global economy, but global over-supply fears continued to limit support. WTI found support below $58.0 p/b and rallied to the $58.50 p/b area.
API data recorded an inventory build of 1.1mn barrels compared with expectations of a small draw which curbed support. WTI settled just above $58.0 p/b on Wednesday ahead of the EIA inventory data with Brent trading below $64.50 p/b.
Precious metals again struggled for sustained support amid hopes for a stronger global economy, although selling pressure abated.
Gold found support below $1,540 per ounce and rallied to near $1,545 as EUR/USD edged higher. There was a further small net advance on Wednesday to $1,550 as equities slipped while silver recovered to the $17.85 per ounce area.
Cryptocurrencies
Cryptocurrencies held in narrow ranges ahead of Tuesday's New York open before volatility increased once again.
Bitcoin made fresh gains early in New York and also recovered from a sharp dip at the European close to post 2-month highs above $8,800.  The move was driven to an important extent by Ether which pushed sharply higher. Cryptocurrencies were also able to make headway despite solid risk conditions.
Ether broke above $150 which triggered further buying and 7-week highs near $170.
There was a correction on Wednesday with a bitcoin retreat to below $8,700 while Ether retreated to below $165.
Calendar
Major events for the day ahead: (times in GMT)
08.40: Bank of England Saunders' speech
09.30 UK consumer prices
13.30: US New York Empire survey
15.30: US EIA crude oil inventories
Do you want access to trade ideas, signals, education and more all for free? Sign up and deposit with one of our preferred brokers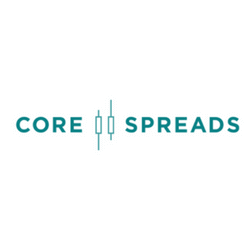 Like our charts? Sign up for free with TradingView.