Market Report – Fed Chair Powell as he ruled out any near-term US policy tightening
Posted: 15th January 2021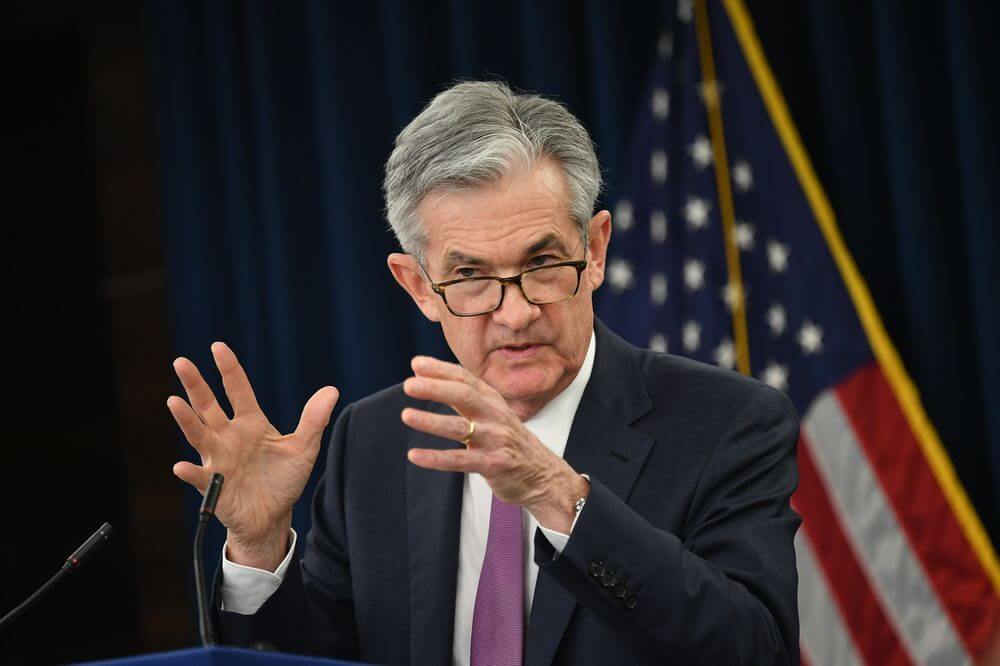 Trade ideas & Daily market report January 15th 2021
Market highlights.
There was generally dovish rhetoric from Fed Chair Powell as he ruled out any near-term US policy tightening.
Overall risk appetite was supported by global recovery hopes and supportive macro policies.
Reaction to Biden's fiscal stimulus plan was limited and Wall Street equities drifted lower with further strong support priced in.
The dollar made net gains into the New York open, but failed to hold the best levels.
EUR/USD dipped to 4-week lows below 1.2120 amid euro-zone reservations before stabilising.
Sterling maintained a firm tone amid underlying vaccine hopes with little impact from the GDP data.
Commodity currencies recovered from initial losses, but edged lower again amid the EUR/USD retreat and a lack of traction.
Oil prices were underpinned by recovery hopes, but retreated from intra-day highs as equities faded.
Precious metals posted slight net gains, but also retreated from highs as the dollar resisted losses.
Bitcoin failed to hold the $40,000 level.
EUR/USD
The Euro edged higher in early Europe on Thursday, but was unable to gain significant traction hampered by an on-going covering of short dollar positions.
Minutes from December's ECB meeting reiterated that bond purchases were a more effective tool that a rate cut during the pandemic. There was further market nervousness over the risk of verbal intervention against Euro strength which tended to encourage a liquidation of positions.
US initial jobless claims increased sharply to 965,000 in the latest week from a downwardly-revised 784,000 the previous week and well above consensus forecasts of 795,000. Continuing claims also increased to 5.27mn from 5.07mn the previous week and above expectations of 5.06mn.
The data triggered fresh concerns over labour-market trends, although there were also expectations that poor data would increase demands for stronger fiscal stimulus.
The Euro overall continued to lose ground in early New York trading with EUR/USD retreating to 5-week lows below 1.2115. The single currency was hampered by fresh reports that Chancellor Merkel wants to tighten German lockdown measures, including the closure of schools.
Fed Chair Powell stated that the central bank would need to see inflation to rise above 2.0% for a time in order for the new inflation framework to be credible to the public and a one-time increase in prices is unlikely to lead to higher inflation. He added that the time to raise interest rates is no-time soon and that now is not the time to be talking about an exit, especially with the central bank far from its goals. There would also be clear communication when it becomes appropriate to discuss specific dates for a tapering of bond purchases.
The dollar dipped on the broadly dovish headline comments, but then recovered ground and EUR/USD settled around 1.2160 late in New York trading. The US currency held steady in early Europe on Friday, but was unable to extend gains with EUR/USD just below 1.2150.
USD/JPY
Equity markets were held in tight ranges ahead of the New York open with the dollar unable to make significant headway despite the advance against European currencies. As the dollar lost ground again, there were USD/JPY losses to around 103.70 at the European close.
The dollar dipped after Fed Chair Powell's initial comments, but recovered some ground as US yields moved higher on the day. Markets were also monitoring fiscal developments during the day ahead of President-elect Biden announcement of his economic stimulus plans.
After the New York close, Biden announced a $1.9trn stimulus package including $1.0trn in direct support for households with wider unemployment benefits and an increase in direct payments to $2,000. The plans had been signalled strongly ahead of release which limited the impact and US bond yields drifted lower following Biden's comments. There were also some uncertainties whether all the elements in the package would be approved in Congress.
Equity futures dipped lower during the Asian session and USD/JPY settled around 103.80 at the European open with EUR/JPY just below the 126.0 level.
Sterling
Sterling continued to gain net support from optimism over the vaccine rollout, especially with further evidence that the UK was vaccinating at a faster rate than most European countries. If the vaccination programme accelerates, there will be increased optimism over economic recovery.
Optimism over a global economic recovery also provided an element of UK currency support with the UK currency still seen as undervalued.
GBP/USD dipped to lows near 1.3625 before rallying amid the firmer underlying tone while the EUR/GBP retreated to fresh 7-week lows around 0.8870.
As the US currency lost ground, GBP/USD re-tested the 1.3700 level as overall UK sentiment held firm.
UK GDP contracted 2.6% for November, smaller than the consensus forecasts of 4.2% decline. The industrial production data, however, was weaker than expected and there was a sharp widening in the trade deficit. The Sterling reaction was muted as GBP/USD traded around 1.3670 and EUR/GBP edged higher to 0.8880.
Swiss franc
The Swiss franc edged lower in European trading on Thursday but, as has been the case on many trading days, gradually regained territory. EUR/CHF was unable to hold above the 1.0800 level while USD/CHF failed to hold above the 0.8900 level.
Confidence in the longer-term recovery prospects was offset by fears over near-term coronavirus developments with Switzerland extending existing restrictions until the end of February. There was little change on Friday with EUR/CHF trading just below 1.0800 and USD/CHF just below 0.8900.
AUD/USD + USD/CAD
With The Australian dollar drifted lower during Thursday as the US currency secured net gains and AUD/USD retreated to lows around 0.7730.
The US dollar failed to hold gains and AUD/USD recovered strongly to 0.7790 at the European close.
Risk appetite was slightly less robust in Asia on Friday, but there was further strength in iron ore prices and China signalled some imports of Australian coal may be allowed.
Overall, AUD/USD settled around 0.7755 as momentum faded.
The Canadian dollar also recovered from initial losses and after failing to hold above the 1.2700 level, USD/CAD retreated sharply to lows near 1.2630. There was a limited correction on Friday with USD/CAD settling around 1.2660.
NOK+ SEK
The Norwegian krone moved lower into the New York open with EUR/NOK strengthening to highs around 10.33. There was, however, a reversal into the European close with some support from higher oil prices and EUR/NOK dipped back below 10.30.
The krone was unable to sustain the gains amid a slightly more cautious risk tone with EUR/NOK near 10.31 with USD/NOK close to 8.50 as Norway recorded a December trade surplus of NOK12.1bn.
The Swedish krona gradually regained ground following losses registered on Wednesday. EUR/SEK retreated to just below 10.10 before stabilising with USD/SEK near 8.32.
Equities
Euro-zone equities posted net gains on Thursday with expectations of further strong global economic support measures. There were also expectations of a strong economic rebound despite reservations over the near-term outlook.
Italian markets were hampered by political uncertainty with a 0.5% retreat for the FTSE MIB index.
The German DAX index posted a 0.35% gain with a 0.3% advance for the French CAC index.
Major UK stocks made headway on Thursday with support from global recovery hopes and robust earnings reports. There was a limited headwind from Sterling gains, but the FTSE 100 index still posted a 0.8% gain.
US equities posted gains early in the session amid expectations of support from fiscal and monetary policies. Major indices failed to hold gains with strong support priced in. The S&P 500 index declined 0.4% and futures moved lower on Friday.
The US retreat contributed to a slightly more cautious tone in Asia.
Japan's Nikkei 225 index declined 0.6% while the Australian ASX index was unchanged.
China's Shanghai index posted a marginal gain as gains in the banking provided support with a 0.3% gain for Hong Kong's Hang Seng index in late trading.
Commodities
Oil prices moved lower in Europe on Thursday with some disappointment over the latest Chinese imports data.
Losses accelerated into the New York open as the dollar posted significant gains.
There was, however, a notable recovery after the Wall Street open amid expectations of strong monetary and fiscal support.
WTI rallied strongly into the New York close amid expectations of strong policy support for the US economy. WTI peaked just below 10-month highs and close to $53.80 p/b before fading to $53.20 in Asia as equities faded.
Precious metals were initially hampered by the firm dollar, but gradually gained support into the European close with choppy trading in silver.
Gold held steady and traded just above $1,850 per ounce on Friday. Silver peaked around $25.90 per ounce before a fresh decline to below $23.50 per ounce.
Cryptocurrencies
In a similar pattern to Wednesday, Cryptocurrencies were held in relatively narrow ranges ahead of the New York open before pushing higher.
Coins were initially undermined by the stronger US dollar, but the US currency failed to hold its best levels and the subsequent retreat provided net support to bitcoin.
Overall, bitcoin strengthened to test the $40,000 level and held a firm tone into the New York close. There was, however, selling interest close to $40,000 and pressure for a correction gradually increased with bitcoin dipping to just below $38,000 as US equity futures faded.
Ether also posted strong gains to a peak around $1,240 with only a slight correction, although there was a more significant correction in Asia with a retreat to $1,185.
Calendar
Major events for the day ahead: (times in GMT)
13.30: US retail sales
13.30: US New York manufacturing index
Get award-winning FCA regulated signals and levels on over 30 markets, as well as education resources so you never trade alone.