Market Report – Equities struggled to sustain gains with no progress in US fiscal stimulus
Posted: 15th October 2020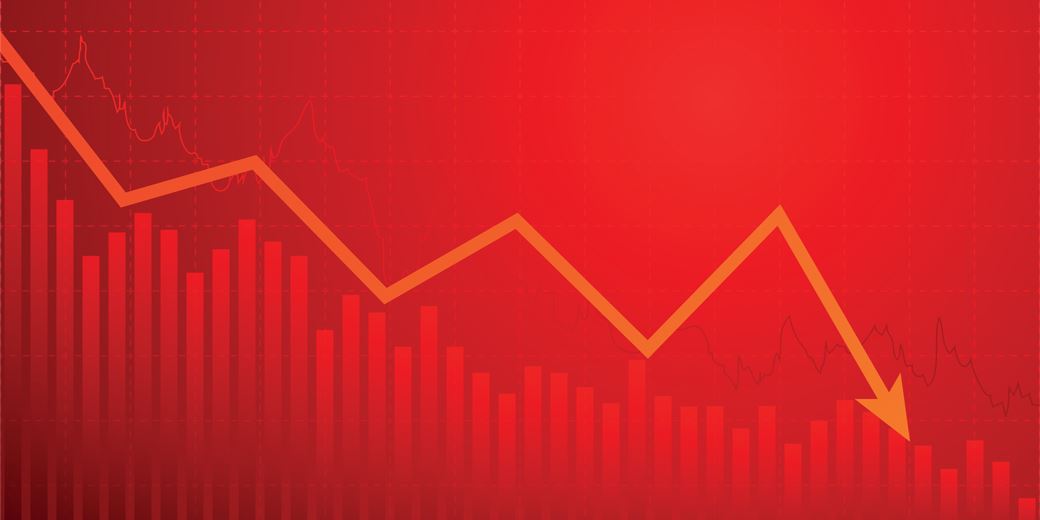 Trade ideas & Daily market report October 15th 2020
Market highlights.
Ranges overall were relatively narrow on Wednesday as political uncertainty continued and limited activity.
Equities struggled to sustain gains with no progress in US fiscal stimulus talks and global bourses were mixed with limited net losses.
The dollar lost ground when equities rallied, but was little changed overall.
USD/JPY dipped to 10-day lows near 105.0 before a limited recovery.
EUR/USD settled near 1.1750 as coronavirus concerns undermined currency support.
After early losses, Sterling strengthened sharply amid reports that the UK would continue trade talks with the EU. GBP/USD regained 1.3000, but uncertainty dominated.
Oil prices were resilient and supported by an API inventory draw.
Precious metals secured limited net gains with a drift lower in equities curbing potential gains.
Scandinavian currencies lost ground amid European coronavirus concerns.
EUR/USD
Euro-zone industrial production increased 0.7% for August with a 7.2% annual decline and the data was broadly in line with consensus forecasts. ECB council member Villeroy retreated that the central bank was ready to do more if needed and there were further expectations of ECB easing before year-end.
US producer prices increased 0.4% for September with the year-on-year increase also at 0.4% and above market expectations of 0.2% while there was an underlying increase of 1.2% over the year. There were no significant implications for monetary policy with other factors dominating.
Richmond Fed President Barkin stated that the unemployment rate is around 11% when adjusted for the drop in participation rate. He reiterated that the Fed will keep rates low until there is a moderate overshoot in inflation. Vice-Chair Clarida stated that it could be another 12 months before the economy reaches a pre-pandemic peak.
The Euro overall regained some ground as the dollar retreated once again, although there was a lack of momentum with EUR/USD peaking close to 1.1770. The single currency was hampered by a fresh decline in German yields to 5-month lows while the dollar tone was lacklustre.
The Euro was also hampered by concerns over the coronavirus situation, especially as French President Macron declared a national emergency and introduced a curfew in several major cities, although he decided against a second national lockdown. Chancellor Merkel also warned over the situation in Germany as new cases hit a record high. Overall, EUR/USD settled close to 1.1750 and was little change on Thursday as narrow ranges prevailed with dollar selling remained limited.
USD/JPY
Chinese new loans increased CNY1900bn for September from CNY1280bn the previous month and above market expectations of CNY1700bn while M2 money supply growth increased to 10.9% from 10.4%. The data maintained expectations that the Chinese economy would make further headway in the short term and underpin the global economic recovery. These expectations were a significant factor in helping to underpin global risk appetite.
US Treasury Secretary Mnuchin stated that it would be difficult to get something done on a stimulus package before the election, although House Speaker Pelosi's spokesman stated that the talks with Mnuchin had been productive.
The yen gained some fresh support in New York, especially when equities faded, and USD/JPY dipped to 10-day lows near 105.00.
Subsequently, Mnuchin stated that he and Pelosi were still far apart on their spending priorities and executing something before the election would be difficult.
Equity futures edged lower in Asia, although caution prevailed with USD/JPY finding support above 105.00 and recovering to around 105.25.
Sterling
Sterling remained under pressure in early Europe on Wednesday with a GBP/USD retreat to 1-week lows near 1.2860 while EUR/GBP strengthened to 0.9120. There was a sharp reversal later in Europe following reports from sources that the UK would not walk out of trade negotiations with the EU even though no deal was in place. EU sources indicated that some progress had been made in negotiations, but that there were still important differences in the areas of level playing field and fisheries while the EU also wanted strong governance to maintain trust.
There was an important element of relief that talks would continue which boosted Sterling. There were strong GBP/USD gains to above 1.3000 while EUR/GBP retreated to 1-month lows near 0.9000. Prime Minister Johnson, however, expressed disappointment over a lack of progress.
US Treasury Secretary Mnuchin stated that it is critical that the UK finishes their deal with the EU so the US can run a deal in tandem. Ahead of the Summit, there were further expectations that the UK would not walk out of talks and expectations that coronavirus considerations will substantially increase pressure to secure a deal on both sides. There will, however, be strong resistance to concessions. GBP/USD held just above 1.3000 with EUR/GBP recovering to the 0.9030 area as uncertainty remained extremely high.
Swiss franc
The Swiss franc maintained a firm tone on Wednesday amid further concerns over the increase in European coronavirus cases. EUR/CHF retreated to the 1.0725 area while the dollar also lost ground, although USD/CHF held above the 0.9100 level as US currency selling was limited.
There was further speculation whether the National Bank would be able to sustain intervention. Markets were also monitoring Brexit developments closely given the potential impact on Euro-zone confidence. There was little change on Thursday with USD/CHF edging higher to the 0.9130 area.
AUD/USD + USD/CAD
The Australian dollar edged higher into the New York open as the US currency lost ground, but gains were limited with AUD/USD hitting selling interest below 0.7200 and it retreated to 0.7160 at the European close as equities slipped and the US dollar regained ground.
In a speech overnight, Reserve Bank of Australia Governor Lowe indicated that the bank could cut rates to 0.1% from 0.25% at present and expand the quantitative easing programme to cap bond yields at lower levels.
Expectations of a November rate cut increased sharply after the comments and overshadowed slightly better than expected employment data.
Employment declined 29,500 after the 129,000 increase the previous month with unemployment at 6.9% from 6.8% and compared with expectations of 7.0%.
Rate-cut expectations triggered Australian dollar losses with AUD/USD dipping to 0.7125 before a slight recovery.
The Canadian dollar was protected to some extent by gains in oil prices, but there was no USD/CAD test of the 1.3100 level and the pair rallied to 1.3160 as the US dollar regained ground.
Narrow ranges dominated on Thursday with USD/CAD at 1.3150.
NOK+ SEK
The Norwegian krone made headway into the New York open, but then lost support as equities moved lower with trends in risk appetite dominating currency moves.
Overall, EUR/NOK advanced to the 10.86 area and the krone was unable to regain ground on Thursday amid a wider than expected September trade deficit. EUR/NOK advanced to the 10.88 area with USD/NOK around 9.26.
The Swedish krona also edged lower as equities retreated, although overall ranges were narrow.  Overall, EUR/SEK settled just below 10.38 amid reservations surrounding the European recovery outlook. The krona was slightly lower on Thursday with USD/SEK around 8.84.
Equities
Euro-zone equities opened higher, but lost traction in late trading as Wall Street dipped into negative territory. Unease over coronavirus developments was also important in curbing underlying market support.
The German DAX index held on to marginal gains and the Spanish IBEX index posted a 0.6% gain, but the French CAC 40 index declined 0.1%.
Major UK stocks were undermined by a sharp Sterling recovery during the day which offset relatively upbeat earnings data and the FTSE 100 index declined 0.6% amid selling pressure on Wall Street.
Wall Street equities moved lower amid a fading of expectations that any fiscal stimulus would be in place before the election. Earnings reports were mixed, although there were losses in the banking sector and the S&P 500 index declined 0.65%.
Futures edged lower on Thursday with Asian markets unable to make headway.
Japan's Nikkei 225 index declined 0.5% amid a firm yen tone and the Hong Kong Hang Seng index traded 1.3% lower in late trading.
China's Shanghai index registered slight losses in late trading, although the Australian ASX index closed 0.5% higher on increased expectations of a Reserve Bank rate cut.
Commodities
Oil prices were hampered to some extent by demand reservations, especially given unease over coronavirus developments.
WTI, however, edged above the $41.0 p/b level and prices were resilient even when the dollar regained ground and equities dipped lower.
API data recorded a 5.4mn barrel draw in the latest week, well above expectations of 2.3mn and gasoline also posted a draw for the week.
WTI held around $41.0 p/b on Thursday with Brent close to $43.30 p/b.
Precious metals secured net gains on Wednesday, although there was a retreat from best levels as the dollar regained some ground and equities moved lower. Underlying demand for metals remained firm.
Gold settled just above $1,900 per ounce at the European close with silver around $24.20.
There was a marginal retreat on Thursday as equities edged lower while silver traded close to $24.0 per ounce.
Cryptocurrencies
Cryptocurrencies saw a flurry of volatility early in New York open on Tuesday, although price moves faded quickly and overall ranges were relatively narrow.
Bitcoin overall tended to drift lower, especially when there was a retreat in US equities, and it settled just below $11,400 late in US trading.
There was lacklustre trading during the Asian session on Thursday with bitcoin just below $11,400.
Ether briefly strengthened to $388 before a retreat to $375 and traded just above this level on Thursday.
Calendar
Major events for the day ahead: (times in BST)
13.30: US jobless claims
13.30: US Philly Fed index
16.00: US EIA crude inventories
Get award-winning FCA regulated signals and levels on over 30 markets, as well as education resources so you never trade alone.