Market Report – GBP/USD posted 34-month highs
Posted: 16th February 2021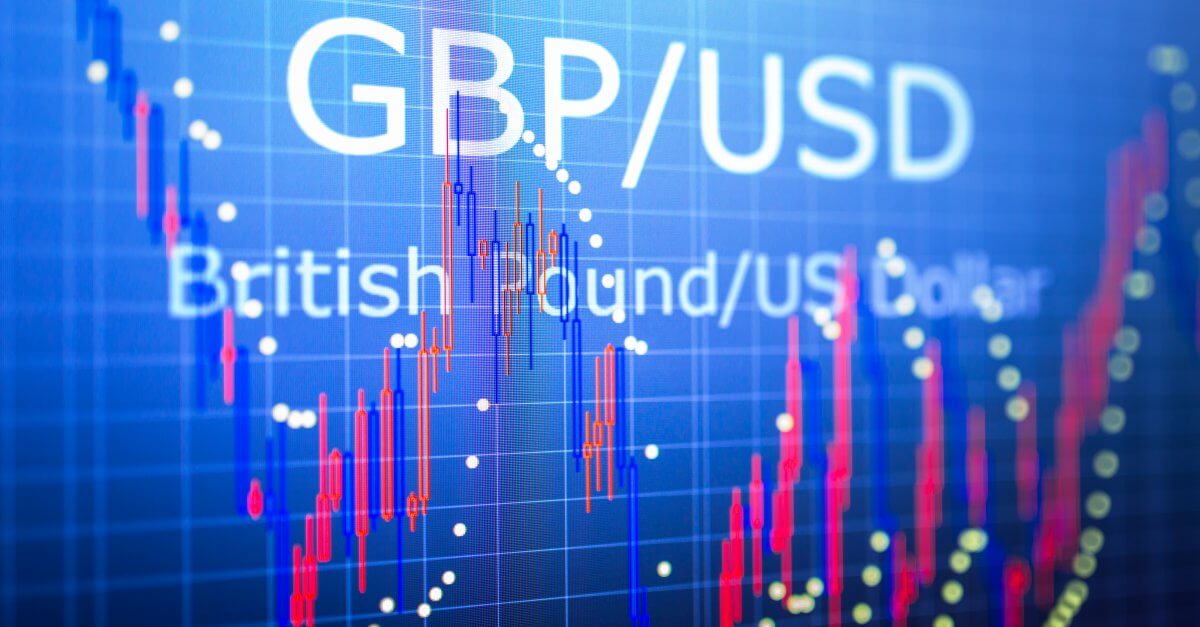 Trade ideas & Daily market report February 16th 2021
Market highlights.
Trading activity on Monday was dampened by the US market holiday.
Overall risk appetite held notably firm with confidence in a global economic recovery and strong liquidity provisions by central banks.
European equities posted solid gains with the advance led by the FTSE 100 index.
Asian markets posted gains as US futures secured a solid advance.
The dollar remained on the defensive amid expectations of capital flows into risk assets and close to 2-week lows.
EUR/USD was held below 1.2150 while the yen weakened on the crosses.
Sterling held a strong tone amid strong risk appetite and vaccine optimism with GBP/USD posting 34-month highs.
Commodity currencies posted net gains amid optimism over the global recovery.
Oil prices corrected from 13-month highs amid over-bought conditions.
Gold was unable to gain traction, but silver was able to post a net advance.
The Norwegian krone posted 11-month highs amid firm risk conditions.
Bitcoin posted a fresh record high just below $50,000.
EUR/USD
Euro-zone industrial production declined 1.6% for December, a steeper decline than the 1.0% expected, with a year-on-year decline at -0.8% from -0.6% previously. The trade surplus widened to EUR29.2bn from EUR25.7bn previously, reinforcing structural Euro support.
The impact from data was limited with markets monitoring forward-looking evidence in the services sector, especially with further reservations over the near-term impact of coronavirus restrictions. Evidence of a decline in German infection rates provided an element of relief.
The dollar overall remained on the defensive with an on-going flow of funds into risk assets which undermined demand in the US currency as commodity currencies posted further gains. The Euro overall was unable to make headway during the day and EUR/USD was capped below 1.2150, although overall sentiment remained firm amid wider US losses as risk conditions dominated.
Overall trading volumes were limited given the US market holiday. Markets were waiting for the US retail sales data on Wednesday amid the on-going debate of US trends after notably weak US data for the December data. There will also be a further debate whether a strong US recovery is likely to strengthen or weaken the US currency. Risk appetite remained robust on Tuesday which continued to provide net support for risk currencies and the dollar remained under pressure. Overall, EUR/USD stabilised below the 1.2150 level as the single currency was unable to make significant headway on the crosses.
USD/JPY
US bond yields moved higher during the day which helped underpin the US dollar while the strength in global risk appetite curbed potential demand for the Japanese yen. The dollar posted slight net gains for the day despite wider losses and USD/JPY traded around 105.40 at the European close.
Overall risk appetite remained strong on Tuesday with further gains for equities and a sharp advance for Japan's Nikkei index. The Chinese yuan continued to gain support and the dollar dipped to 31-month lows close to 6.40 in the offshore market.
There were some reservations over US-China tensions amid reports that China would look to block rare-earth exports to the US, although there was no significant impact on markets as US equity futures continued to push higher.
There were further pledges of strong Japanese monetary and fiscal support which kept the yen on the defensive and there was also speculation over a further covering of long yen positions. USD/JPY edged to 1-week highs just above 105.50 while EUR/JPY strengthened to near 128.0.
Sterling
There was further optimism surrounding UK coronavirus developments with the new of new UK infections declining to below 10,000 for the first time since early October. Although there is usually a dip on Mondays the data reinforced expectations of a further underlying easing of infection rates.
The UK vaccination also continued to boost optimism over an early easing of lockdown restrictions even though Prime Minister Johnson continued to preach caution. In this context, there were expectations that the UK would recover earlier than the Euro-zone and narrow the 2020 under-performance gap.
The strength in global risk appetite also continued to provide underlying support during the day with strong gains for the FTSE 100 index boosting expectations that the UK market was securing strong capital inflows from international investors amid a re-rating of the UK economy.
GBP/USD was able to consolidate just above 1.3900 against the dollar while EUR/GBP weakened to around 0.8720. Overall risk appetite remained strong on Tuesday which continued to provide Sterling support with GBP/USD at fresh 34-month highs near 1.3950 before a slight correction with EUR/GBP retreating to fresh 8-month lows near 0.8710. Global risk conditions will remain important in the short term.
Swiss franc
Swiss sight deposits were unchanged in the latest week at CHF704.3bn which suggested that the National Bank had again not been intervening to weaken the Swiss franc during the week as global recovery hopes lessened the deflation risks.
The Swiss currency was resilient on Monday despite the very solid tone in equity markets and underlying optimism over the global recovery outlook. EUR/CHF settled close to 1.0800 with USD/CHF around 0.8900. The franc again resisted selling pressure on Tuesday despite robust risk appetite with USD/CHF just below 0.8900.
AUD/USD + USD/CAD
The Australian dollar continued to draw support from robust risk appetite and a weaker US dollar with AUD/USD advancing to highs near 0.7790.
Reserve Bank of Australia minutes reiterated that very significant monetary support will be needed for some time.
Overall risk appetite remained strong, although AUD/USD hit selling interest around 0.7800 and traded just below this level in early Europe on Tuesday.
Canadian housing starts increased sharply to an annual rate of 282,000 for January from a revised 229,000 the previous month.
The Canadian dollar was supported by the data as well as strength in oil prices and a weaker US dollar. Overall, USD/CAD dipped to lows near 1.2630.
The Canadian dollar held firm on Tuesday with USD/CAD close to 1.2630.
NOK+ SEK
The Norwegian krone was boosted by strong risk conditions, expectations of economic recovery and firm oil prices with EUR/NOK dipping below the 10.20 level.
Reports suggest that a strike in the Norwegian oil and gas sector has been averted and the krone maintained a firm tone with EUR/NOK dipping to 11-month lows near 10.16 and USD/NOK close to 35-month lows near 8.37.
Firm risk conditions also underpinned the Swedish krona with EUR/SEK trading below 10.05 before settling just below this level with USD/SEK around 8.28.
Equities
Euro-zone equities were boosted by expectations of a strong recovery in the global economy with gains for bourses led by the advance in commodities.
Bourses overall strengthened to the highest level for close to 12 months.
The German DAX index gained 0.4% while there were much stronger gains for the French and Spanish bourses with gains of 1.4% and 1.8% respectively.
Major UK stocks were boosted by strong gains in the oil and mining sectors as confidence in the global economy strengthened. The FTSE index posted strong gains of close to 2.5% despite headwinds from Sterling gains.
Wall Street markets were closed for the President's Day holiday, but futures maintained a strong tone with US indices poised to post fresh record highs on Tuesday.
Japan's Nikkei 225 index gained 1.3% to fresh 30-year highs with a 0.7% gain for the Australian ASX index amid gains in commodities.
China's Shanghai index remained closed, but Hong Kong's market re-opened and the Hang Seng index posted a 1.7% gain in late trading.
Commodities
Oil prices were boosted by optimism over a global recovery and a weak US dollar. Crude also drew support from expectations of strong short-term demand for heating oil on the back of a large US winter storm.
There was, however, pressure for a correction after strong gains which capped the potential for a further advance.
WTI was unable to break above $61.0 p/b and drifted lower towards $60.0.
Crude held steady on Tuesday with WTI around $60.10 p/b with Brent close to $63.50 p/b.
Gold was unable to draw support from the weaker dollar as overall confidence in the global outlook curbed potential demand for safe-haven assets.
Silver was able to post limited net gains on the back of expectations that demand would strengthen.
Gold held just above $1,820 per ounce on Tuesday with silver posting net gains to $27.60 per ounce.
Cryptocurrencies
After the sharp slide in Asia on Monday, cryptocurrencies traded with a firm tone in Europe and dips continued to attract buying support.
Bitcoin strengthened to highs above $48,500 as strong liquidity and the weaker dollar continued to provide net support.
The strength in global equity markets continued to provide underlying support for crypto-assets. These positive influences continued on Tuesday with bitcoin posting a fresh record high just below $50,000 before a correction to around $49,000.
Ether also posted renewed gains to above $1,800, but gains in Asia were held below $1,850 with a limited retreat to just below $1,800.
Calendar
Major events for the day ahead: (times in GMT)
10.00: German ZEW index
13.30: US New York Empire manufacturing index
07.00 (Wed): UK Consumer prices
Get award-winning FCA regulated signals and levels on over 30 markets, as well as education resources so you never trade alone.