Market Report – Narrow ranges on Tuesday with caution ahead of Wednesday's Fed decision.
Posted: 16th September 2020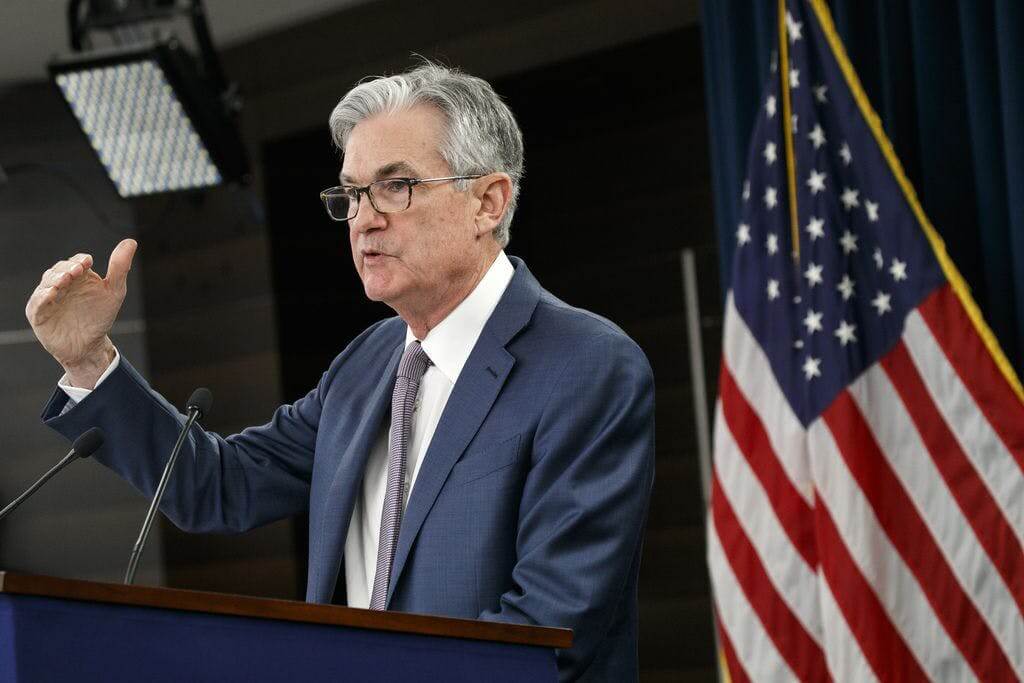 Trade ideas & Daily market report September 16th 2020
Market highlights.
Narrow ranges prevailed on Tuesday with caution ahead of Wednesday's Fed decision.
The dollar regained some ground later in the session amid position adjustment and an element of short covering.
US equities posted gains, but faded from the best levels.
Overall risk appetite held firm, although with reservations over coronavirus developments and Chinese bourses declined.
EUR/USD drifted to the 1.1850 area with Brexit developments also in focus.
Sterling regained some ground amid reports that the UK would gain access to EU clearing for 18 months and possible compromise on fishing.
Commodity currencies faded from their best levels, but selling was limited.
Oil prices recovered ground amid a fresh round of hurricane disruption to US offshore output.
Precious metals found support on dips amid expectations of very loose global monetary policies.
EUR/USD
The German ZEW economic sentiment index strengthened to 77.4 for September from 71.5 previously and above consensus forecasts of 70.0. There was also an improvement in the current conditions index to -66.2 from -81.3 while the Euro-zone index improved to 73.9 from 64.0 previously.
EUR/USD tested the 1.1900 area, but was unable to break above this level and drifted slightly lower into the US open.
The New York Empire manufacturing index strengthened to 17.0 from 3.3 previously and above consensus forecasts of 6.6. New orders moved back into expansion territory and shipments increased, although unfilled orders continued to decline. Prices increased at a stronger pace for the month while there was a further small increase in employment. Companies were more optimistic over the outlook with employment projected to increase.
Industrial production increased 0.4% for August compared with expectations of a 1.0% gain, although July data was revised higher.
There was a significant element of position adjustment ahead of Wednesday's Federal Reserve policy decision and EUR/USD retreated to the 1.1850 area at the European close as the US dollar gained slight support amid a paring of short positions.
The Federal Reserve rhetoric will be monitored closely on Wednesday with forward guidance an extremely important element. The latest individual rate forecasts from individual committee members will also have an impact with projections out to 2023. EUR/USD settled just below the 1.1850 level in early Europe on Wednesday.
USD/JPY
The dollar continued to lose traction ahead of the Wall Street open with 2-week lows near 105.30 against the Japanese yen. The dollar was able to secure a firmer tone into the European close, but the yen maintained a firm tone with net gains on the crosses and USD/JPY was held near 105.50.
The World Trade Organisation (WTO) ruled that US tariffs on China were against its trade rules, although the implications are likely to be limited at this stage.
The dollar was unable to regain ground later in the US session and there was no evidence of any progress in securing a further fiscal stimulus.
The Chinese yuan maintained a firm tone on Wednesday which limited wider US currency support.
Japanese trade data was weaker than expected with a 20.8% decline in exports in the year to August. There were no expectations of significant policy moved by the Bank of Japan at Thursday's policy meeting. The dollar remained on the defensive during the Asian session although narrow ranges prevailed with USD/JPY around 105.25 as the yen continued to resist selling pressure on the crosses.
Sterling
Sterling drew an element of support from the UK labour-market data with a smaller than expected decline in employment, although there was still a high degree of concern over the outlook. Overall global risk appetite also held firm during the day which underpinned the UK currency.
Political developments continued to dominate during the day with further concerns over trade tensions. There were reports that the EU had offered the City of London an 18-month extension for EU banks being able to clear Euro derivatives in London which provided an element of relief and suggested there could be scope for wider compromise.
GBP/USD was again unable to hold above the 1.2900, although there was support on dips towards the 1.2850 area and EUR/GBP retreated to near 0.9200. After the European close there were also reports that the UK had explored potential alternative proposals for fisheries which helped support confidence. There was, however, also a warning from four US congressmen that there would be no UK-US trade deal if the EU Withdrawal Agreement was broken.
The headline UK CPI inflation rate declined to 0.2% for August from 1.0% previously and fractionally above consensus forecasts. The core rate declined sharply to 0.9% from 1.8%, although above expectations of 0.9%. Market reaction was limited with GBP/USD trading just below 1.2900 with EUR/GBP around 0.9185.
Swiss franc
The franc held a firm tone on Tuesday with EUR/CHF unable to regain the 1.0800 level while USD/CHF held below 0.9100.
The Swiss currency held a firm tone during the day despite fresh gains in global equities with a further reluctance to export capital from Switzerland.
Markets will continue to monitor European political developments during the day with further trade and political tensions over Brexit. The franc will also tend to make headway on negative coronavirus headlines. There was little change on Wednesday with USD/CHF held below the 0.9100 level.
AUD/USD + USD/CAD
The Australian dollar was underpinned by solid risk appetite during Tuesday and AUD/USD peaked just above 0.7340 before fading later in the day as equities lost traction and the US currency gained some support.
AUD/USD edged lower in Asia, but there was support below the 0.7300 level and it traded just above this level on Wednesday as narrow ranges prevailed.
The Canadian dollar failed to gain significant support from the US decision to drop tariffs on Canadian Aluminium exports.
A firmer US currency limited Canadian dollar support with USD/CAD close to the 1.3200 level. Gains in oil prices provided Canadian support on Wednesday with USD/CAD retreating to the 1.3170 area.
NOK+ SEK
The Norges Bank regional economic survey index recovered to 0.19 for the latest quarter from 0.08 previously, although this was still below the first-quarter reading of 0.83 and underlying conditions remained tough.
The krone overall struggled to gain support even when oil prices made net gains and EUR/NOK settled just above 10.70. There was a retreat to near 10.68 on Wednesday as oil prices advanced while USD/NOK traded above 9.00.
The Swedish krona was held in tight ranges with EUR/SEK settling just above 10.40 and USD/SEK around 8.79.
Equities
Euro-zone equities made net headway during Tuesday with a fresh round of optimism over the economic recovery. The Eurostoxx 600 index posted a 3-week high.
The German DAX index posted a 0.2% gain with a sharper 1.3% advance for the Spanish IBEX index.
Major UK stocks were underpinned by gains in the mining sector and underlying recovery hopes. There was no additional support from currency markets, but the FTSE 100 index posted a 1.3% gain after recent under-performance.
US equities were boosted by expectations of sustained monetary policy support and an optimistic slant over the recovery profile. There was further support for the tech sector and the S&P 500 index posted a 0.5% gain.
Futures posted slight gains in Asia and wider regional sentiment held firm.
Japan's Nikkei 225 index secured only marginal gains as the weaker US/JPY rate hampered support while the Australian ASX index posted a 1.0% advance on gains in energy and mining.
China's Shanghai index traded 0.7% lower in late trading amid reservations over consumer demand with a 0.3% retreat for the Hong Kong Hang Seng index.
Commodities
Oil prices were underpinned by a shutdown of around 25% of US offshore activity due to hurricane Sally.
The IEA cut its 2020 demand estimates due to the slow pace of economic recovery. There was, however, strong demand from China which helped underpin sentiment.
Overall, WTI recovered to the $38.30 p/b level.
API data recorded a sharp 9.5mn barrel draw in crude inventories compared with expectations of a build, although gasoline stocks increased.
There were further net gains to near $39.0 p/b in Asia on Wednesday with Brent just above $41.0 p/b.
Precious metals drew initial support from the weaker US dollar on Tuesday. Gold was unable to hold the $1,970 per ounce area and gradually retreated to near $1,950 as the dollar regained ground.
Gold edged higher to near $1,960 per ounce on Wednesday amid expectations of a very accommodative medium-term Fed policy with silver near $27.20 per ounce amid buying on dips.
Cryptocurrencies
Cryptocurrencies dipped in early Europe on Tuesday with bitcoin retreating to near $10,600.
There were renewed gains ahead of the New York open with bitcoin peaking above the $10,900 level as the US dollar maintained a weaker tone.
Bitcoin failed to hold the gains and retreated to near $10,700, although selling pressure was limited as overall risk conditions held firm. Choppy trading continued in Asia with bitcoin holding form as risk conditions remained firm.
Ether gradually retreated to near $365 and underperformed bitcoin. The trend continued in Asia with lows near $355 before a recovery to above $360.
Calendar
Major events for the day ahead: (times in BST)
13.30: US retail sales
15.30: US EIA oil inventories
19.00: US Federal Reserve policy decision
19.30: US Fed Chair Powell press conference
04.00 (Thurs approx.): Bank of Japan policy decision
Get award-winning FCA regulated signals and levels on over 30 markets, as well as education resources so you never trade alone.