Market Report – Wall Street markets made headway on Friday with indices posting record highs.
Posted: 16th November 2020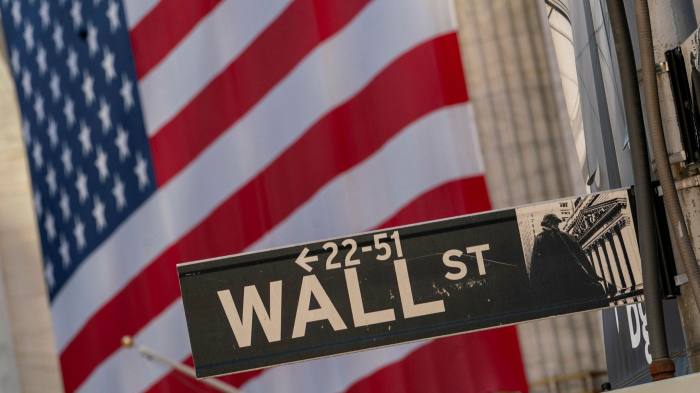 Trade ideas & Daily market report November 16th 2020
Market highlights.
Wall Street equity markets made headway on Friday with indices posting record highs.
Equity markets also held firm on Monday as markets looked to focus on longer-term coronavirus vaccine hopes.
There was, however, unease over near-term US and European coronavirus concerns continued.
The dollar overall moved lower amid a lack of defensive demand and expectations of sustained negative real yields.
EUR/USD edged higher to the 1.1850 area as the Chinese yuan held firm.
Sterling made net gains into Friday's close on Brexit trade hopes and held firm on Monday despite expectations of further delays as political developments dominated.
The impact of short-term demand conditions for oil prices was offset by longer-term vaccine hopes.
Precious metals made net gains as the dollar retreated and fundamental optimism continued, but failed to break significant resistance areas.
Scandinavian currencies secured a limited recovery as equities advanced.
EUR/USD
Euro-zone fourth-quarter GDP data was revised marginally to 12.6% from the earlier flash estimate of 12.7% to give an annual decline of 4.4%. Employment increased 0.9% on the quarter which provided some relief, although there was a 2.0% annual decline and labour-market reservations continued.
There were further concerns over the short-term Euro-zone outlook with reports that Italy would extend the regional lockdown system to beyond December 3rd. The German government also warned that it was too early to talk about a turnaround in covid infections and no easing of restrictions was possible yet. The government will meet again on Monday to discuss the situation with expectations that there will be a further tightening of restrictions.
US producer prices increased 0.3% for October from 0.4% previously with a 0.5% annual decline while core prices increased 1.1% over the year and close to consensus expectations. Markets remained very confident that the very expansionary Federal Reserve monetary policy would continue.
The University of Michigan consumer confidence index declined to 77.0 for November from 81.8 previously and below consensus forecasts of 82.0. The current conditions index was little changed while there was a notable decline in the expectations component.
The dollar overall lost ground amid expectations of sustained negative real interest rates and EUR/USD secured tentative net gains to the 1.1830 area. The dollar edged lower on Monday and EUR/USD nudged higher to the 1.1850 area as the Chinese yuan posted gains and commodity currencies made headway.
USD/JPY
US yields edged higher on Friday, but the dollar was unable to secure significant support and USD/JPY retreated to lows around 104.60 against the Japanese currency.
US networks finally called the final state Presidential election results with Biden projected to win 306 votes in the Electoral College after winning Arizona while the recount will continue in Georgia. President Trump continued to threaten legal action, although market reaction was limited.
Pro-Trump protests in Washington were broadly peaceful which provided some relief, but there were still concerns over risks posed by delays in engaging with the transition progress. There was also further speculation that Trump would enact hard-line policies on China over the next few weeks.
There were fresh concerns over coronavirus developments in Japan with emergency talks to take place late on Monday. Third-quarter GDP, however, increased 5.0% after a 7.9% contraction previously and above consensus forecasts of 4.4% which provided some relief.
Chinese industrial production increased 6.9% in the year to October, unchanged from the previous figure and marginally below market expectations, with retail sales growth held at 4.3% from 3.3% previously. The dollar overall remained on the defensive with USD/JPY just above 104.50 in early Europe as wider sentiment remained weak.
Sterling
Overall confidence surrounding the UK economy remained weak after this week's economic data, although there was some evidence that UK coronavirus cases were starting to stabilise. There was further speculation that the impending departure on Prime Minister Johnson's chief adviser Cummings would trigger a more conciliatory stance towards the EU/UK trade talks. This speculation was enhanced towards the European close as Cummings left Downing Street immediately.
GBP/USD recovered to near 1.3200 with EUR/GBP retreating to the 0.8975 area as choppy trading continued and politics dominated.
Over the weekend, there were some optimistic comments from UK government officials, but EU officials stated that there had been less progress than hoped for. UK sources added that there were still significant gaps and both sides indicated that talks were likely to miss another deadline with negotiations extending beyond this week.
Sterling edged lower at the Asian market open with Prime Minister Johnson also self-isolating, but gradually regained ground as the dollar retreated. Markets still expect a trade deal would be secured this month and GBP/USD traded just above 1.3200 with EUR/GBP around 0.8965, but tensions will intensify.
Swiss franc
The Euro was held in narrow ranges on Friday with EUR/CHF again hitting selling interest above the 1.0800 level while USD/CHF drifted to the 0.9130 area. The Swiss currency again resisted significant selling pressure even with an advance in US equities and hopes for a coronavirus vaccine.
Markets will continue to monitor developments surrounding Biden's nomination for US Treasury Secretary given the potential impact on currency policies. The franc moved slightly lower on Monday as equites made gains with EUR/CHF just above the 1.0800 level while the US dollar drifted lower.
AUD/USD + USD/CAD
The Australian dollar was again held in relatively narrow ranges on Friday with limited AUD/USD net gains to near 0.7260 as the US dollar gradually lost ground.
US dollar weakness was the dominant feature in Asia on Monday and AUD/USD made net gains to 0.7285 despite reservations over relations with China. The new Asian trade pact was significant in underpinning confidence.
The Canadian dollar initially regained ground, but failed to hold the advance and USD/CAD rallied to 1.3165 at the European close as oil prices remained generally on the defensive.
There was a reversal on Monday with the Canadian currency made net gains as oil prices advanced and USD/CAD retreated to near 1.3100.
NOK+ SEK
Positive risk conditions underpinned Scandinavian currencies, although there was unease over the European recovery outlook.
The Norwegian krone attempted to stabilise on Friday, although it was unable to make any significant headway and EUR/NOK settled around 10.84 before a retreat to just below 10.80 area on Monday with USD/NOK retreating to near 9.11. The Norwegian trade account returned to surplus for October.
The Swedish krona gradually lost ground with EUR/SEK strengthening to the 10.28 area before edging lower towards 10.26 on Monday with USD/SEK around 8.66.
Equities
Euro-zone equities were held in tight ranges on Friday with encouraging earnings data offset by on-going concerns surrounding short-term coronavirus concerns. There was also an element of consolidation after sharp gains earlier in the week.
The German DAX index posted a 0.2% gain with a 0.75% advance for the Spanish IBEX index.
Major UK equities were subjected to a further correction on Friday after strong gains with reservations over the short-term outlook also a feature. Limited Sterling gains were also a restraining factor and the FTSE 100 index declined 0.3%.
US equities posted solid gains with fresh optimism over a coronavirus vaccine which helped offset fears over near-term developments. The S&P 500 index posted a fresh record high with a 1.35% gain and futures also moved higher on Monday.
Asian equities made headway, especially with relief over the RCEP trade pact also underpinning regional sentiment.
Japan's Nikkei 225 index gained 2.0% despite a weak dollar while the Australian ASX index advanced 1.2% amid global recovery hopes.
China's Shanghai index closed 1.1% higher with Hong Kong's Hang Seng index 0.6% higher in late trading.
Commodities
Rallies in crude oil were unable to make significant headway on Friday with underlying reservations over short-term demand conditions offsetting hopes for a medium-term recovery.
There were also hopes of longer-term OPEC restraint.
Baker Hughes data recoded an increase in US oil rigs to 221 from 211, the 8th successive weekly increase.
Overall, WTI drifted lower to near $40.00 p/b. There was a slightly more positive tone in Asia on Monday with gains in equities and a weaker US dollar. WTI recovered to near $40.70 p/b with Brent around $43.30 p/b.
Precious metals secured significant net gains on Friday with some support from a weaker US dollar. There was also confidence over medium-term fundamentals with gold strengthening to just above the $1,890 per ounce level.
Metals held firm on Monday with gold just below $1,890 per ounce after hitting selling interest on approach to $1,900 and silver around $24.90 per ounce after hitting selling interest near $25.00.
Cryptocurrencies
Cryptocurrencies retreated in European trading on Friday with pressure for a correction after strong gains.
Bitcoin dipped to lows just below $16,000 before a rebound to $16,400 as the US dollar drifted lower.
Coins posted net losses on Saturday with bitcoin dipping to below $15,800 before oscillating around $16,000 during Sunday in choppy trading.
Overall sentiment held firm with further backing from the combination of strong equities and a weaker US dollar. In this context, bitcoin moved above $16,200 on Monday.
Ether peaked above $475 late on Friday, but steadily lost ground during the weekend with lows below the $450 level. Choppy trading continued with a recovery above $450 on Monday.
Calendar
Major events for the day ahead: (times in GMT)
13.30: US New York empire manufacturing index
00.30 (Tues): Reserve Bank of Australian minutes
Get award-winning FCA regulated signals and levels on over 30 markets, as well as education resources so you never trade alone.