Trade ideas – US equities pushed to fresh record highs with expectations of supportive Fed policies
Posted: 17th January 2020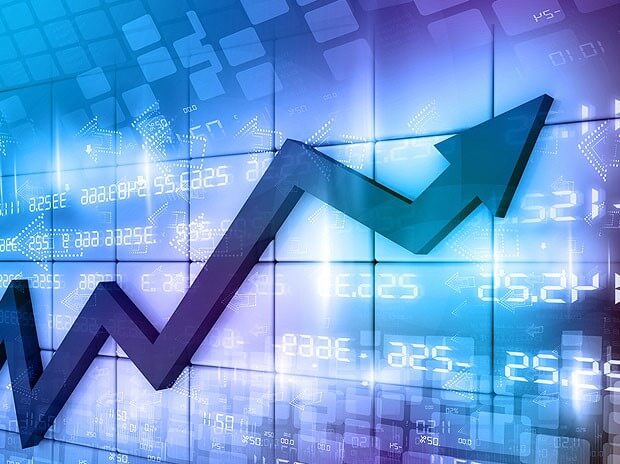 Trade ideas & Daily market report January 17th 2020
Market highlights
Risk appetite held firm on optimism over US-China trade developments and solid Chinese industrial data.
US equities pushed to fresh record highs with expectations of supportive Fed policies also boosting confidence.
EUR/USD pushed to 1-week highs on slightly more positive ECB rhetoric before fading.
The dollar recovery was enhanced by the batch of broadly favourable US data with USD/JPY at 8-month highs above 110.00.
Sterling regained further ground as hopes for a stronger global economy underpinned demand.
Commodity currencies failed to hold their best levels despite solid risk conditions.
Oil prices recovered from intra-day lows on hopes of global economic stabilisation.
Bitcoin pushed to fresh 2-month highs as sentiment remained firm.
EUR/USD
ECB minutes from December's meeting stated there were some indications of higher core inflation with solid upward movement in the rate excluding holiday prices. According to the bank, growth dynamics were also stabilising. The commentary dampened expectations of a very dovish monetary policy and EUR/USD pushed to 1-week highs around 1.1170.
US retail sales increased 0.3% for December, in line with consensus forecasts while underlying sales beat expectations with a 0.7% gain. The control group increased 0.5%, although there was a downward revision to November. Jobless claims declined to 204,000 in the latest week from 214,000 previously and below consensus forecasts.
The January Philadelphia Fed manufacturing index strengthened to an 8-month high of 17.0 from 2.4 previously and well above market expectations of 4.0. New orders increased at a faster pace, although unfilled orders declined. Employment metrics remained robust while prices increased at a slightly stronger pace and companies remained optimistic over the outlook. Initial market reaction was again limited, although the dollar decline was halted and the US currency gradually regained ground with the data seen as a net positive. The Euro was also hampered by a decline in German yields.
Fed Governor Bowman stated that current interest rates are likely to be appropriate this year, reinforcing expectations that rates would stay at low levels and the NAHB housing index edged only marginally lower to 75 from the 20-year high of 76 last month. As dollar confidence improved, EUR/USD retreated to near 1.1130 before a slight recovery on Friday.
USD/JPY
China's new loans declined to CNY1140bn for December from CNY1390bn the previous month and below consensus forecast, although total social financing increased and money supply growth strengthened to 8.7% from 8.2% previously.
US Treasuries lost ground following the batch of US data releases and higher yields helped underpin the dollar as USD/JPY made another attempt at making a decisive break above the important 110.00 level.
There was some caution over US-China trade outlook following reports that Chinese Vice-Premier Liu had stated it would be unwise to immediately start phase-two negotiations, although overall trade sentiment remained positive.
Chinese fourth-quarter GDP data met expectations at 6.0% and equalling 27-year lows. Industrial production growth bet market expectations at 6.9% from 6.2% previously while retail sales growth was unchanged at 8.0%. The data overall offered some reassurance over the Chinese outlook which underpinned risk appetite. Asian equity markets were mixed, but sentiment held firm and USD/JPY pushed to 8-month highs just above 110.25 ahead of potential pre-weekend position adjustment.
Sterling
There were no major domestic developments during Thursday with Sterling gaining an element of support from the firm tone in global risk appetite. Hopes for a stabilisation in global trade dynamics also provided net UK currency support. There was a also a slight shift in interest rate futures with traders slightly less confident that interest rates would be cut at the January meeting. GBP/USD edged higher to trade around 1.3070 while EUR/GBP retreated to the 0.8520 area.
The latest UK retail sales data will be released on Friday with expectations of a small net gain after November's decline. Next week's data releases will, however, be more important with the labour-market survey and flash January business confidence data. Sterling edged higher on Friday with firm global risk conditions continuing to provide an element of support.
Swiss franc
The Swiss franc continued to resist selling pressure during Thursday as it again out-performed most major currencies.
EUR/CHF briefly recovered ground before retreating to a fresh 32-month low near 1.0730 as the single currency faded.
The franc was seen as very highly valued on a medium-term view which discouraged further buying to some extent and EUR/CHF settled near 1.0740 while USD/CHF recovered slightly to 0.9650 from 15-month lows near 0.9610. Nevertheless, the franc continued to resist significant selling on Friday despite firm risk conditions.
AUD/USD + USD/CAD
The Australian dollar made headway ahead of the New York open with support from a soft US dollar and optimism over global trade.
AUD/USD advanced to highs at 0.6935 before losing ground and dipping below 0.6900 as the US currency regained ground.
Speculation over a February Reserve Bank rate cut continued to sap confidence and AUD/USD was held near 0.6900 as it failed to draw support from the Chinese economic data.
Canadian ADP data recorded an increase in private-sector payrolls of 46,200 for December following a 30,900 increase the previous month.
Canadian sentiment remained firm and oil prices recovered, but USD/CAD found support at 1.3030 and corrected higher to 1.3050 with little change on Friday.
NOK+ SEK
Scandinavian currencies struggled to draw support from hopes of stronger global trade conditions on Thursday.
The Norwegian krone lost ground ahead of the US open with wider Euro strength propelling EUR/NOK to highs around 9.91. There was a correction as the Euro faded with higher oil prices also a positive factor, but the krone was unable to gain sustained support.
EUR/NOK traded close to 9.90 on Friday with USD/NOK near 8.88.
The Swedish krona was unable to make headway during the day with EUR/SEK highs around 10.57 with little change on Friday with USD/SK approaching 9.50.
Equities
Euro-zone equities were held in relatively narrow ranges on Thursday with markets struggling to gain further traction from optimism over global trade.
The German DAX index recorded a marginal decline, but other markets posted net gains with gains of over 0.5% for the Italian and Spanish bourses.
Major UK stocks were hampered by a firmer Sterling tone during the day while the latest earnings reports were also seen as disappointing. The FTSE 100 index declined 0.4% on the day.
US equities drew support from a solid batch of economic data and optimism over the US-China trade deal, together with expectations of an accommodative Fed. The S&P 500 index posted a further 0.8% advance to a fresh record high.
Sentiment was underpinned in Asian trading on Friday by positive Chinese data, although pressure for a correction was also significant.
Japan's Nikkei 225 index gained 0.45% as the dollar held a robust tone while the Australian ASX gained 0.3% to a fresh record high as the mining complex secured gains.
China's Shanghai index secured a marginal advance at the close as the data failed to provide sustained support while Hong Kong's Hang Seng index was little changed in late trading.
Commodities
Oil prices remained under pressure ahead of the New York open as over-supply concerns were fuelled by the latest IEA report which stated that it expects production to outstrip demand even if there is full OPEC compliance to output limits.
WTI dipped to lows near $57.50 p/b before rebounding strongly to highs around $58.70 p/b around the European close.
Chinese demand for crude remained strong in December with WTI trading just above $58.50 p/b while Brent traded around $64.60 p/b.
Precious metals drew an element of support from a soft dollar, but gains were limited by risk appetite and faded in New York as EUR/USD lost ground again.
Gold settled just above $1,550 per ounce before marginal gains on Friday while silver made net gains to just above $18.00 per ounce.
Cryptocurrencies
Cryptocurrencies traded in relatively narrow ranges during Thursday with a dip in volatility during the day.
Bitcoin dipped below $8,600 before finding support while there was resistance near $8,750.
Overall sentiment held firm with moves tending to be positively correlated with risk trends, in contrast to earlier in the month when cryptocurrencies drew support from weaker equity markets.
There were further sharp gains in Asia on Friday with bitcoin testing the $9,000 area before a limited correction.
Ether was also confined to narrow ranges initially with support close to $160 and a push to $170 on Friday amid wider gains.
Calendar
Major events for the day ahead: (times in GMT)
09.30: UK retail sales
13.30: US housing starts
15.00: US University of Michigan consumer confidence
Do you want access to trade ideas, signals, education and more all for free? Sign up and deposit with one of our preferred brokers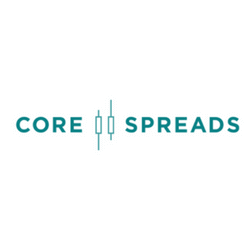 Like our charts? Sign up for free with TradingView.