Market Report – Bitcoin posted a fresh record high above $50,000
Posted: 17th February 2021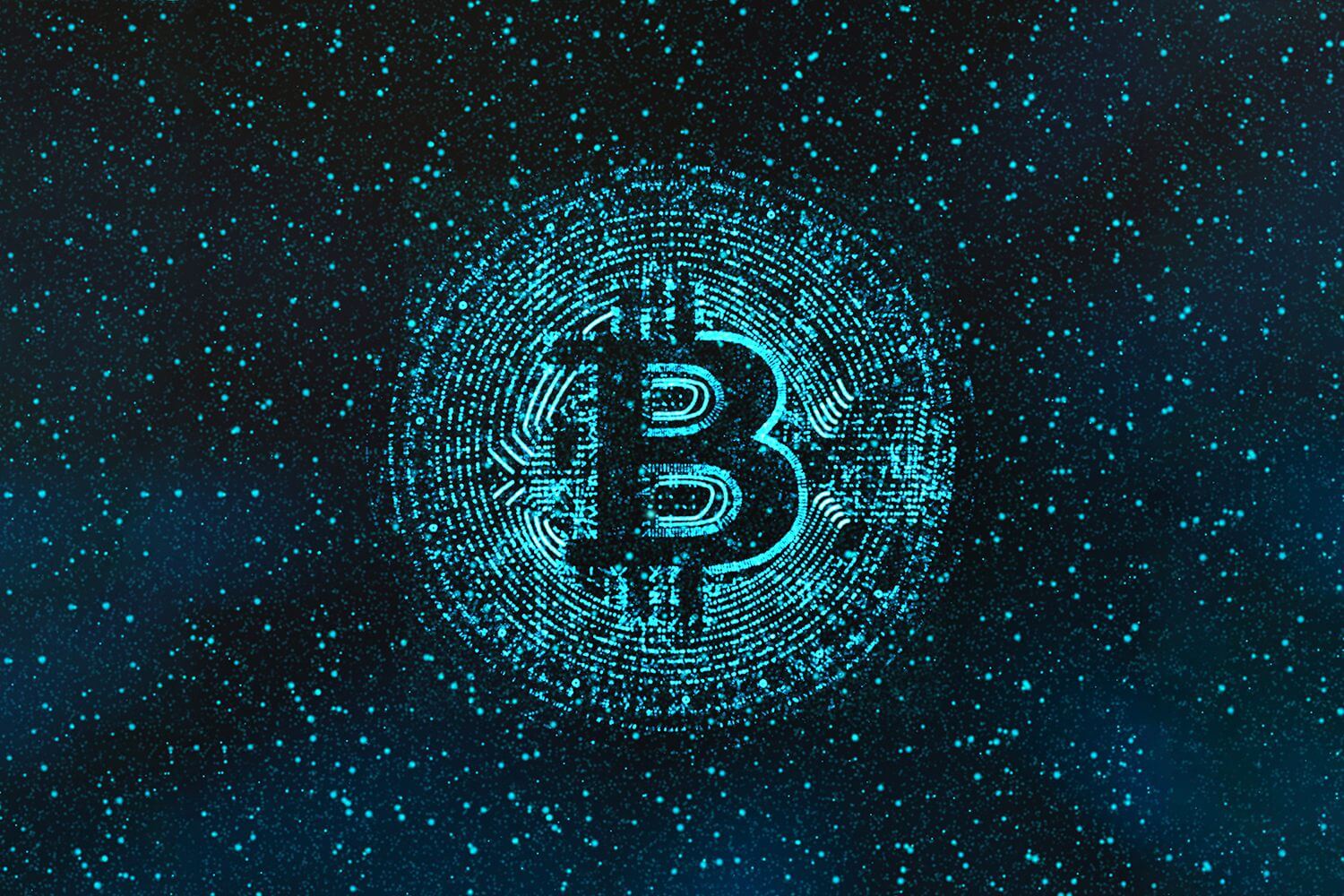 Trade ideas & Daily market report February 17th 2021
Market highlights.
The jump in bond yields on increased inflation concerns was the main focus on Tuesday.
Risk appetite was slightly less buoyant during the day amid concerns that monetary support could be withdrawn earlier than expected.
Wall Street gains faded late in the session with global momentum also fading.
The dollar initially retreated, but recovered from 3-week lows to post net gains as US yields moved higher.
EUR/USD failed to hold above 1.2150 and retreated sharply to below 1.2100.
Sterling maintained a robust tone, but GBP/USD faded from 34-month highs above 1.3950.
Commodity currencies reversed initial gains and edged lower amid the firmer US dollar.
Oil prices corrected slightly, but overall sentiment remained firm.
Gold dipped below $1,800 per ounce as higher yields undermined demand for precious metals.
Bitcoin posted a fresh record high above $50,000.
EUR/USD
The German ZEW economic sentiment index strengthened to a 5-month high of 71.2 for February from 61.8 the previous month and above consensus forecasts of 59.6. There was, however, a slight decline in the current conditions index to -67.2 from -66.4 previously. The wider euro-zone index strengthened to 69.6 from 58.3 previously.
The dollar posted 3-week lows ahead of the New York open as underlying US sentiment remained weak and markets continued to chase reflationary trades including commodity currencies. In this environment, EUR/USD traded above 1.2150 as the dollar remained on the defensive.
The New York Empire manufacturing survey strengthened to 12.1 for February from 3.5 previously and above consensus forecasts of 6.2. There was stronger growth in new orders for the month and unfilled orders also posted an increase. Employment continued to increase on the month and there was a sharp increase in prices for the month, reinforcing expectations of a wider increase in inflation as bond-market trends remained important.
The dollar was able to regain some ground following the data and gained additional traction as Wall Street opened. Mixed data has triggered uncertainty over the US outlook and Wednesday's retail sales data will be important for sentiment with a significant rebound expected for January.
St Louis Fed President Bullard stated that financial conditions were generally good and that inflation was likely to rise this year which is something that the central bank would take into account. The comments triggered some fresh speculation that the Fed could shift to a less accommodative policy later this year.
San Francisco head Daly stated that pressure on inflation was still downward, although markets remained pre-occupied with the inflation threat. There was a sharp dip in gold prices and the dollar also recovered strongly with EUR/USD retreat to just below 1.2100. The dollar held a firmer tone on Wednesday with the Euro retreating to 1.2080.
USD/JPY
The dollar dipped lower ahead of the New York open with wider losses pushing USD/JPY to lows just below 105.20. There was evidence of buying on dips and the dollar secured fresh support amid a renewed increase in bond yields with the 10-year yield at 12-month highs above 1.25% while the 30-year yield moved above 2.00%.
Kansas City Fed President George stated that the single-family housing sector was very strong and this strength is expected to continue for some time. The yen overall remained on the defensive amid further short covering and USD/JPY strengthened sharply to four-month highs close to the 106.00 level just after the European close.
Japan's monthly Tankan index strengthened to a 19-month high of 3 for February from -1 previously while pessimism in the services sector eased slightly. Exports increased 6.4% in the year to January, although this was slightly below consensus forecasts and imports decline 9.5%. Core machinery orders increased 5.2% for December compared with expectations of a 6.0% decline. Increased confidence in the outlook had little market impact.
US yields edged lower on Wednesday which curbed further yen selling and USD/JPY settled close to 106.00 from 5-month highs of 106.20 with EUR/JPY around 128.00.
Sterling
Sterling maintained a firm tone on Tuesday with further support from confidence that the UK vaccination programme would allow an easing of coronavirus restrictions and help deliver a strong economic recovery. The positive tone was amplified by robust risk appetite and strong demand for reflation trades which helped underpin the UK currency. GBP/USD pushed to fresh 34-month highs just above 1.3950 as the dollar remained on the defensive.
There was an increase in volatility in US trading as the US currency recovered ground on higher yields. GBP/USD dipped sharply to lows near 1.3870, but there was still strong support on dips and a recovery back above 1.3900 while EUR/GBP retreated to 9-month lows just below the 0.8700 level.
The headline UK CPI inflation rate increased to 0.7% for January from 0.6% previously and marginally above expectations with the core rate unchanged at 1.4%. GBP/USD was held below 1.3900 against the firmer dollar as demand for risk assets also faded slightly while EUR/GBP was held around 0.8700.
Swiss franc
The Swiss currency was broadly resilient during Tuesday despite robust risk conditions and a shift in global investment trends. EUR/CHF was held in tight ranges, eventually settling just above 1.0800 while USD/CHF recovered to highs near 0.8930 before fading again.
Precious metals declined on higher bond yields and the Japanese yen also declined, but there was no significant franc selling. The Swiss currency was little changed on Wednesday with USD/CHF around 0.8935 as markets continued to monitor global inflation trends.
AUD/USD + USD/CAD
The Australian dollar was unable to make a fresh challenge on 0.7800 on Tuesday despite firm conditions and gradually retreated to lows below 0.7750 as the US dollar recovered ground, although there was still buying on dips.
Reserve Bank of Australia assistance Governor Kent stated that the Australian currency would be 5% higher if policy steps had not been taken, reinforcing speculation that the central bank would look to curb currency gains.
The US dollar maintained a firm tone and AUD/USD was held just below 0.7750.
The Canadian dollar was also unable to extend gains and gradually lost ground with USD/CAD rallying to highs at 1.2700 amid a wider US dollar recovery.
There was little change on Wednesday as firm oil prices limited potential Canadian dollar selling with USD/CAD just above 1.2700.
NOK+ SEK
After initial strength, the Norwegian krone gradually lost ground on Tuesday with an element of profit taking after strong gains since late last week. EUR/NOK recovered to just above 10.20.
There was a further net correction on Wednesday with EUR/NOK trading around 10.24 and USD/NOK recovering to 8.47.
The Swedish krona was held in tight ranges and EUR/SEK settled little changed around 10.04 with underlying buying on approach to 10.00. The krona held steady on Wednesday with USD/SEK strengthening to 8.32.
Equities
Euro-zone equities attempted to extend gains on Tuesday, but momentum faded and bourses posted slight net losses as gains in the mining sector failed to offset losses elsewhere.
The German DAX index declined 0.3%, although the French CAC index posted a slight advance.
Major UK equities extended gains in early trading, but were also pulled lower later in the session with gains in the mining sector also not enough to underpin the wider market and the FTSE 100 index declined 0.1%.
Wall Street indices opened higher on on-going recovery optimism, but there was a gradual retreat later in the day as higher bond yields had some impact in dampening demand. There was a correction in the tech sector and the S&P 500 index posted a slight decline.
Futures edged higher on Wednesday, although sentiment was more cautious in Asia. Japan's Nikkei 225 index declined 0.6% despite the strong dollar while the Australian ASX index retreated 0.45%.
Chinese markets remained closed, but Hong Kong's Hang Seng index traded 0.75% higher in late trading.
Commodities
There were expectations that recent oil price gains would encourage increased OPEC production and could reverse investment cutbacks.
Crude was vulnerable to a correction after strong gains and WTI dipped to lows just below $59.50 p/b before a recovery to $60.00 as market expectations surrounding a global recovery remained intact.
Very low temperatures in much of the US also underpinned energy prices with slid buying on dips.
WTI traded around $60.20 p/b on Wednesday with Brent just above $63.50 p/b.
Gold was unable to take advantage of a weaker US dollar on Tuesday and retreated sharply after the New York open as higher bond yields undermined confidence. A dip below the $1,800 per ounce level also triggered sharp selling with lows just below $1,790 before an attempted correction.
Silver also dipped in tandem, but did find support below $27.00 per ounce.
Gold remained on the defensive around $1,790 per ounce on Wednesday, just above 2-month lows, with silver around $27.20 per ounce.
Cryptocurrencies
After little change at Tuesday's European open, cryptocurrencies posted a fresh advance at the New York open.
Principal attention focussed on bitcoin which spiked to fresh record high above $50,000.
There was only a brief move above $50,000 and failure to hold this level triggered a sharp correction to below $48,000.
Underlying support remained strong aid expectations of strong liquidity growth. In this context, there was strong buying on dips with bitcoin just above $50,000 on Wednesday.
Ether was unable to post fresh record highs and retreated to below $1,750 with consolidation around $1,765 on Wednesday.
Calendar
Major events for the day ahead: (times in GMT)
13.30: US retail sales
13.30: Canada Consumer prices
19.00: Federal Reserve minutes
00.30 (Thurs): Australia employment report
Get award-winning FCA regulated signals and levels on over 30 markets, as well as education resources so you never trade alone.