Market Report – Risk appetite was boosted by positive vaccine news from Moderna
Posted: 17th November 2020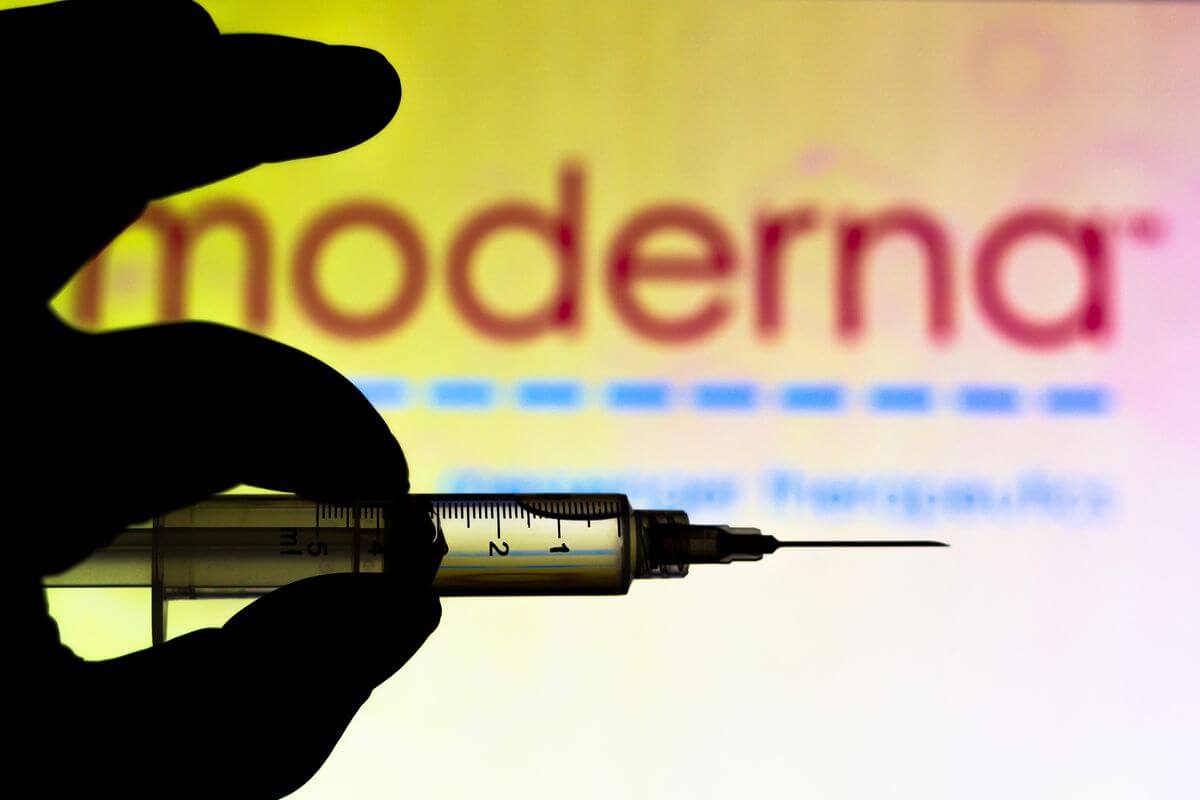 Trade ideas & Daily market report November 17th 2020
Market highlights.
Risk appetite was boosted by positive vaccine news from Moderna as confidence in the medium-term outlook strengthened.
Equites made further strong headway with US stocks at record highs, although there were reservations over the near-term coronavirus developments.
The dollar was resilient against European currencies, although the US currency lost ground elsewhere.
The yen and Swiss franc were broadly resilient despite robust risk conditions.
Sterling was unable to make headway as markets monitored trade rhetoric closely.
Commodity currencies secured significant net gains on 2021 global recovery hopes.
Although oil prices were boosted by demand hopes, near-term reservations over the US outlook continued.
Precious metals recovered from initial sharp losses on the Moderna reports.
Scandinavian currencies made only slight headway despite positive risk appetite.
Bitcoin posted further gains to fresh 34-month highs.
EUR/USD
In its monthly report, the Bundesbank warned that the German economy could stagnate or even contract during the fourth quarter as the fresh restrictions in the services sector undermines activity. It did not expect the impact to be as severe as during the first wave and progress on a vaccine offered hope that conditions would ease.
Overall risk appetite strengthened during the European session following another bout of optimism over coronavirus developments as Moderna was the second company to announce very encouraging trial data. Equity markets made fresh gains, although the dollar was broadly resilient against European currencies. The Euro was also hampered by the inability of EU envoys to reach unanimity on the recovery fund, dampening hopes for a strong 2021 recovery.
The New York Empire manufacturing index weakened to 6.3 for November from 10.5 previously and below consensus forecasts of 13.0. There was also a significant slowdown in new orders growth while unfilled orders remained in contraction territory. There was a slightly faster rate of employment growth with a solid increase in prices for the month. Companies were slightly more optimistic over the longer-term outlook. The latest retail sales data is due on Tuesday.
Overall, EUR/USD was unable to hold above the 1.1850 level amid underlying caution over the Euro-zone outlook.
CFTC data recorded a further small decline in long Euro positions to 135,000 contracts from 140,000 and the lowest reading since late July. There is still scope for a net reduction in long positions if sentiment shifts. The dollar, however, remained on the defensive on Tuesday with EUR/USD fractionally above 1.1850.
USD/JPY
Risk appetite strengthened following the Moderna trial data with increased optimism over the 2021 global growth outlook. Defensive demand for the Japanese yen faded after the announcement and USD/JPY briefly pushed above the 105.00 level. The US gains were, however, short lived and USD/JPY retreated towards 104.50 at the European close as underlying US sentiment remained weak and the yen was resilient as US yields failed to increase.
Markets were monitoring the congressional debate on whether to approve Shelton to the Federal Reserve Board. Three Republican Senators have so far opposed the nomination which puts the overall nomination at considerable risk of being defeated.
Despite positive vaccine news, there was further unease over near-term coronavirus developments as cases continued to increase and social restrictions increased. There were further moves at the state level to tighten restrictions on activity with the Iowa Governor, for example, declaring a disaster and further restrictions in California.
The Chinese yuan held firm on Tuesday, although there important concerns over the potential for Trump action against China before he leaves office. Any increase in tensions could undermine risk appetite sharply. USD/JPY was trapped around 104.50 as the yen held a firm tone.
Sterling
Sterling made further headway in early Europe on Monday, but failed to hold the gains as caution gradually increased. There was a series of more cautious comments from EU officials over the state of Brexit talks with warnings that it was already very late and it may already be too late to reach agreement. Prime Minister Johnson also chose to focus on the UK economy being well placed to manage if there was no deal.
The UK currency was unable to secure any direct benefit from the Moderna vaccine report, but the stronger risk tone did limit any potential selling pressure. GBP/USD settled just below 1.3200 with EUR/GBP near 0.8975.
CFTC data recorded an increase in short Sterling contracts to 18,000 contracts from 11,000 previously, the largest short position since the end of July. The data suggests scope for significant hedge-fund buying if a trade deal is approved.
Media reports indicated that UK Chief Negotiator Frost had commented that a trade deal could be reached early next week, although there were important caveats and reservations over the quality of any deal. GBP/USD edged above 1.3200 with EUR/GBP around 0.8970 with markets braced for media briefings.
Swiss franc
Swiss sight deposits increased slightly to CHF707.9bn for the latest week from CHF707.6bn the previous week which suggests that there was only very limited National Bank intervention to curb franc strength during the week.
The franc weakened in response to the Moderna vaccine trial news, although it was again resilient as the Euro struggled to hold gains. EUR/CHF again struggled to hold above the 1.0800 level, although it eventually settled around 1.0815 while USD/CHF was little changed just below 0.9125.
AUD/USD + USD/CAD
Commodity currencies were boosted by another round of favourable vaccine news on Monday. Although the US dollar was resilient against European currencies, there were net losses against the commodity complex.
Reserve Bank of Governor Lowe reiterated that negative interest rates were very unlikely. AUD/USD strengthened to highs around 0.7325 before a slight correction. Reserve Bank minutes confirmed that the bank was prepared to do more if necessary, but again commented that negative rates were extremely unlikely. AUD/USD settled around 0.7315 from a 0.7330 peak.
Canadian manufacturing sales increased 1.5% for September after a 1.4% decline previously, in line with consensus forecasts.
The Canadian dollar secured net gains with USD/CAD weakening to lows around 1.3065. The Canadian currency stalled late in the session despite firm oil prices with USD/CAD around 1.3075 on Tuesday.
NOK+ SEK
Positive risk conditions also boosted the Scandinavian currencies during Monday.
The Norwegian krone was also underpinned by net gains in oil prices, although EUR/NOK found support around 10.72 and settled around 10.75.
Norwegian GDP increased 4.6% for the third quarter from a 4.7% contraction previously and slightly above consensus forecasts with mainland growth of 5.2%.
EUR/NOK retreated to the 10.74 area with USD/NOK around 9.06.
There were underlying concerns over the Swedish coronavirus developments, although with a notable lack of volatility in the currency.
EUR/SEK retreated to the 10.22 area with USD/SEK around 10.62.
Equities
Euro-zone equities were boosted by the Moderna vaccine news with fresh optimism that there would be a recovery in 2021, especially as more successful vaccines would lower the time needed to achieve substantial progress. Overall, European bourses strengthened to 8-month highs.
The German DAX index posted a 0.45% gain while other major bourses out-performed strongly with the French CAC index gaining 1.7% and the Spanish IBEX 2.6% higher.
Vaccine optimism was also important in boosting major UK stocks, especially with optimism over the global outlook while there were no headwinds from currency markets. With hopes for a trade deal, the FTSE 100 index gained 1.65% to 5-month highs.
Wall Street equities were boosted by vaccine optimism, although there were reservations over near-term coronavirus developments. Liquidity remained strong with the S&P 500 index gaining 1.15% to record highs, although futures moved lower on Tuesday.
Asian equity markets held firm to post record highs, although gains were limited. Japan's Nikkei 225 index gained 0.4% despite a weak dollar while the Australian ASX index advanced 0.2%.
China's Shanghai index dipped 0.2% amid unease over increased bond defaults with the Hong Kong Hang Seng index marginally higher in late trading.
Commodities
Crude oil was boosted by the stronger tone in risk appetite during Monday, especially as vaccine news boosted confidence in 2021 demand trends for crude.
The OPEC technical panel recommended that and hike in output is delayed 3-6 months which also helped underpin sentiment.
Overall, WTI advanced to highs just above $42.0 p/b before fading slightly. WTI settled around $41.50 p/b on Tuesday with Brent around $44.10 p/b.
Precious metals dipped sharply after the Moderna news as risk appetite strengthened, although there was a quick recovery and metals posted net gains for the day.
Gold dipped to lows just below $1,865 per ounce before a strong rebound to $1,895 at the European close.
Silver also recovered from dips to near $24.20 per ounce to trade back near $24.80 per ounce.
Metals faded slightly on Tuesday with gold just below $1,890 per ounce and silver around $24.60.
Cryptocurrencies
Cryptocurrencies briefly consolidated in early Europe on Monday before moving higher. Although an initial move higher faded quickly, there was sustained buying interest from just ahead of the New York open
A fresh surge in risk appetite and stronger equities were pivotal in triggering further buying during the day. There was also a very bullish note from Citigroup which argued that bitcoin was more attractive than gold.
CFTC data recorded a significant net decline in short positions.
Bitcoin surged to fresh 34-month highs above $16,800 before correcting slightly to $16,650 on Tuesday.
Ether struggled to respond and gains were held to just below $470 before a retreat to the $465 area.
Calendar
Major events for the day ahead: (times in GMT)
13.30: US retail sales
Get award-winning FCA regulated signals and levels on over 30 markets, as well as education resources so you never trade alone.