Market Report – Risk appetite was less confident with fresh reservations over the risk of higher inflation
Posted: 18th February 2021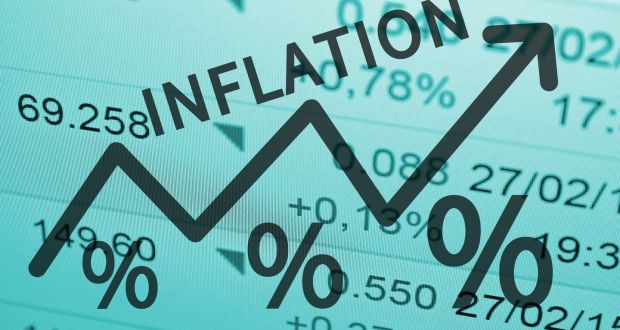 Trade ideas & Daily market report February 18th 2021
Market highlights.
US retail sales data was much stronger than expected and producer prices data was also above forecasts.
Risk appetite was less confident with fresh reservations over the risk of higher inflation.
Fed minutes curbed fears over any short-term central bank policy shift.
Wall Street equities still edged lower with a lack of conviction in global bourses.
The dollar gained ground following the US data before fading slightly.
EUR/USD dipped below 1.2050 before stabilising with the Swiss franc edging lower.
Sterling maintained a strong overall tone with EUR/GBP at 9-month lows before a limited correction.
Commodity currencies retreated as the US dollar advanced, but pared losses after the Fed minutes.
Crude oil was resilient and WTI jumped to 13-month highs after the API data before fading slightly.
Gold dipped to 2-month lows on the stronger US dollar and higher US yields with only a slight recovery.
Bitcoin and Ether both posted fresh record highs.
EUR/USD
The Euro was unable to make any headway ahead of Wednesday's New York open and drifted lower as the dollar maintained a slightly firmer tone. The German health ministry stated that coronavirus variants are spreading quickly in the country which created some caution, although overall infections were still declining.
US retail sales jumped 5.3% for January after a revised 0.7% decline the previous month and substantially above consensus forecasts of 1.1%. Underlying sales increased 5.9% on the month following a 1.8% decline previously while the control group recorded a sharp 6.0% monthly gain.
Producer prices (PPI) data was also much stronger than expected with a 1.3% January increase after a 0.3% gain the previous month. Core prices increased 1.2% on the month with a 2.0% annual increase from 1.2% previously and above expectations of 1.1%.
The retail sales data boosted confidence in the US growth outlook, especially with a decline in coronavirus infection rates. The PPI data also increased concerns over an underlying increase in inflation pressures. This combination provided further dollar support with EUR/USD retreating to lows around 1.2025 at the European close.
Minutes from January's Federal Reserve meeting noted that the economic outlook had improved considerably from December's meeting. The committee reiterated that the accommodative monetary stance would continue until the Fed goals had been achieved. Many officials expressed the need to distinguish between one-time price trends and underlying inflation trends, although several participants saw upside risks to inflation from supply constraints.
The dollar was unable to gain further support following the minutes with EUR/USD recovering slightly to 1.2040 as commodity currencies pared losses. Narrow ranges prevailed on Thursday ahead of Friday's Euro-zone PMI business confidence data due on Friday with EUR/USD just below 1.2050 amid a marginally softer dollar tone.
USD/JPY
US yields moved higher immediately after the US data releases, but failed to sustain the advance which limited the potential for further support for the US dollar. Wall Street equity markets also moved lower which limited the scope for further yen selling and USD/JPY hit selling interest above the 106.00 level.
US industrial production increased 0.9% for January, above consensus forecasts of 0.5% while the NAHB housing index edged higher to 84 from 83 previously.
Boston Fed President Rosengren stated that there is still a lot to do to fix the labour market and that all major inflation measures are quite low. He added that he would be surprised if there is a sustained rate of 2% within the next year or two. Overall, the dollar settled around 105.85 at the New York close.
Japanese Prime Minister Suga met with Bank of Japan governor Kuroda and there were reports that Suga pushed for a very expansionary central bank policy. Overall ranges were narrow on Thursday with USD/JPY just below the 106.00 level while EUR/JPY retreated to near 127.50.
Sterling
There was little sustained reaction to the UK inflation data with expectations that the Bank of England would make no short-term policy changes. There was further optimism over the UK vaccine programme. Prime Minister Johnson stated that lockdown would be eased in stages with a cautious approach and was keen to emphasise that the relaxations must be irreversible. He confirmed that the outline approach would be set out on Monday.
The UK currency continued to gain an element of support from firm underlying risk trends, especially with further strength in oil prices.
Wider dollar gains, pushed GBP/USD to lows around 1.3830, but there was little evidence of overall UK selling and EUR/GBP dipped to 9-month lows at 0.8680 as the UK currency was still seen as under-valued on a medium-term view.
Markets will be monitoring the latest UK business confidence data on Friday, especially as the distortions surrounding the end of the EU transition period will continue to have an impact. GBP/USD edged lower on Thursday to trade around 1.3850 with slight EUR/GBP relief at it traded close to 0.8700.
Swiss franc
Despite losses elsewhere, the Euro was resilient on Wednesday and EUR/CHF held just above the 1.0800 level against the Swiss currency. USD/CHF strengthened towards 0.8980 at the European close with selling interest close to the 0.9000 level.
The fresh decline in gold prices and yen vulnerability also had an impact in curbing franc demand with EUR/CHF advancing to 1.0825 later in the day while USD/CHF edged towards 0.8900. The franc maintained a slightly softer tone on Thursday with EUR/CHF close to 1.0830.
AUD/USD + USD/CAD
The Australian dollar was unable to make headway on Wednesday and AUD/USD dipped to lows at 0.7725 on the combination of a stronger US dollar and weaker equity markets. The currency rallied slightly later in the US session.
Australian employment increased 29,000 for January, close to market expectations, while the unemployment rate declined to 6.4% from 6.6% previously.
Reaction was muted with AUD/USD settling just below 0.7750.
Canadian consumer prices increased 0.6% for January with the annual inflation rate at 1.0% from 0.7% previously and slightly above expectations of 0.9% while the core rate increased to 1.6% from 1.5% and above forecasts of 1.4%.
The Canadian dollar still posted net losses as the US dollar advanced, although oil prices were resilient and USD/CAD settled around 1.2715.
NOK+ SEK
The Norwegian krone lost ground after Wednesday's New York open with EUR/NOK strengthening to highs above 10.26 following the stronger than expected US data. Although there was support from higher oil prices, EUR/NOK held above 10.24 on Thursday with USD/NOK around 8.51.
The Swedish krona was resilient even when equity markets lost ground and EUR/SEK settled just above 10.03.  The currency maintained a firm tone on Thursday with EUR/SEK around 10.03 as markets focussed on the 10.00 area with USD/SEK around 8.33.
Equities
Euro-zone equities moved lower on Wednesday as the US data increased concerns over the risk of higher inflation while higher bond yields stretched valuations. Wall Street equities also lost ground which curbed sentiment.
The German DAX index declined 1.1% with smaller losses of 0.4% for the French and Spanish bourses.
Major UK stocks were unable to make headway with the weaker global tone having a significant impact. Although there was support from the energy and mining sectors, the FTSE 100 index declined 0.55%.
US equities were unsettled by the higher inflation data and risk of higher bond yields which offset optimism over the potential for stronger earnings growth. There were significant losses in the Nasdaq index while the S&P 500 index posted a slight decline.
US futures edged lower on Thursday which dampened enthusiasm in Asia.
Japan's Nikkei 225 index declined 0.2% while the Australian ASX index secured a marginal advance.
China's Shanghai index re-opened after the new-year holidays with the Shanghai index briefly posting record highs before fading as the central bank drained liquidity with a closing gain of 0.55%. Hong Kong's Hang Seng index declined 1.65% in late trading.
Commodities
Oil prices were resilient on Wednesday despite a firm US dollar tone expectations that Saudi Arabia would boost output from April. Strong US demand due to cold weather remained a supportive factor, especially with supply disruptions.
WTI dipped to lows just below $59.50 p/b at the Wall Street open before recovering strongly to above $61.0 p/b.
API data recorded a draw of 5.8mn barrels compared with expectations of 2.0mn, but gasoline stocks increased.
WTI spiked to 13-month highs just above $62.0 p/b before correcting slightly to $61.60 p/b with Brent just below $65.0 p/b after posting 12-month highs near $65.50 p/b.
Precious metals were unable to make headway ahead of the New York open and gold declined sharply following the strong US data releases.
Gold dipped to fresh 2-month lows below $1,780 per ounce before finding some relief amid demand as an inflation hedge. US yields also failed to hold best levels which provided some relief.
Silver was resilient with support below the $27.0 per ounce level.
There was a tentative gold recovery on Thursday to trade just below $1,785 per ounce while silver traded close to $27.20 per ounce.
Cryptocurrencies
Cryptocurrencies posted a fresh advance at Wednesday's European open with strong underlying buying interest.
Bitcoin advanced to above $51,500 with the ability to hold above the $50,000 level further boosting confidence
Although a stronger dollar and losses in equity markets trigger a limited correction, there was support comfortably above $50,000 and bitcoin strengthened to fresh record highs above $52,000.
Volatility eased in Asia on Thursday with bitcoin just above $52,000.
Ether traded above $1,800, but was held just below fresh record highs on Wednesday before grabbing attention in Asia on Thursday to post a record high above $1,900.
Calendar
Major events for the day ahead: (times in GMT)
13.30: US jobless claims
13.30: US Philly Fed manufacturing index
16.00: US EIA crude oil inventories
07.00 (Fri): UK retail sales
Get award-winning FCA regulated signals and levels on over 30 markets, as well as education resources so you never trade alone.