Market Report – Renewed expectations of strong fiscal and monetary support
Posted: 19th January 2021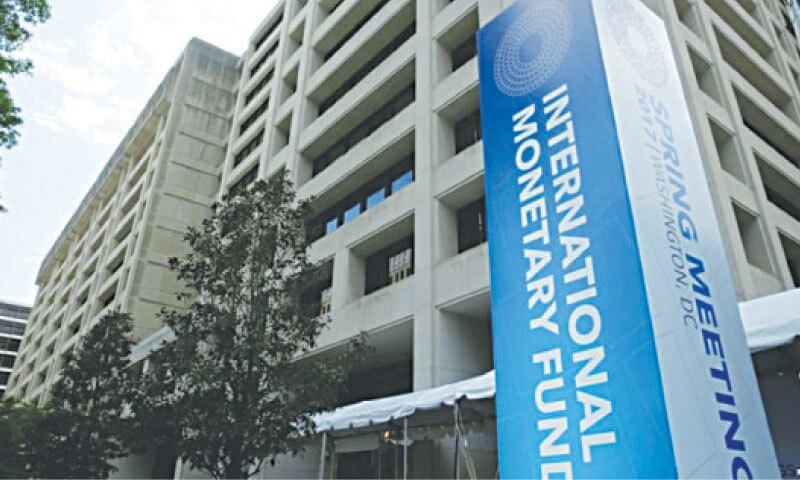 Trade ideas & Daily market report January 19th 2021
Market highlights.
Narrow ranges prevailed on Monday with activity dampened by the US holiday.
There were renewed expectations of strong fiscal and monetary support, especially after reported comments from Treasury Secretary Nominee Yellen.
Overall risk appetite strengthened on Tuesday amid global reflation hopes.
US equity futures moved higher which underpinned most Asian bourses.
The dollar initially held firm, but failed to hold its best levels and retreated on Tuesday amid firmer risk conditions.
EUR/USD edged higher towards 1.2100, but buying was still limited.
Sterling regained some ground amid vaccine optimism and stronger risk conditions with GBP/USD close to 1.3600.
Commodity currencies recovered from intra-day lows and posted net gains on Tuesday.
Oil prices were little changed and secured limited support from stronger risk conditions.
Precious metals crept higher as the dollar lost ground.
Ether surged to re-test 3-year highs.
EUR/USD
The Euro continued to drift lower in early Europe on Monday as risk conditions remained fragile. There was also further speculation over a liquidation of stale long Euro positions following the recent retreat and EUR/USD dipped to fresh 6-week lows at 1.2055.
In its latest monthly report, the Bundesbank stated that the German economy was resilient in the fourth quarter of 2020 as a rebound in construction and industry offset the impact of a slump in the hospitality and retail sectors. The bank did, however, warn that there could be a sizeable setback if infections fail to ease significantly and restrictions on activity persist or are tightened. The German government will hold further talks with regional leaders on Tuesday with expectations that restrictions will be tightened and these concerns will continue to have some restraining influence on the Euro.
Italian Prime Minister Conte continued his efforts to salvage the coalition government, although the overall market impact was still limited.
Overall ranges were narrow, especially with US markets closed for a holiday, together with a lack of new incentives and data releases.
Markets were monitoring US political developments with extremely tight security arrangements in Washington ahead of President-elect Biden's inauguration on Wednesday. The dollar eased slightly later in the day with a recovery in commodity currencies and the Euro secured a slight net recovery.
Stronger risk appetite curbed potential dollar demand on Tuesday with commodity currencies posting significant net gains and EUR/USD edged towards 1.2100.
USD/JPY
US equity futures edged higher on Monday, although the dollar failed to make headway as yen maintained a firm tone with USD/JPY held around 103.70.
Markets will continue to monitor any comments from Treasury Secretary Nominee Yellen who is due to face a Senate confirmation hearing on Tuesday. According to reports Yellen will state that the US should act in a big way to boost fiscal spending. With interest rates at such low levels, she will state that benefits will far outweigh the costs. Expectations of strong fiscal backing provided solid support to risk conditions and markets will also monitor any comments on the US dollar.
President Trump issued a proclamation lifting a travel ban from Europe, but the Biden team rejected the move and stated that measures could be tightened. US equity futures still made headway which curbed immediate demand for the Japanese currency and Asian bourses outside China secured significant gains.
The Bank of Japan is not expected to make major policy changes at this week's meeting, although the bond-buying programme could be adjusted slightly.
In the positive risk environment, USD/JPY edged higher to just above the 104.00 level as EUR/JPY posted significant gains to the 125.90 area from 125.20 on Monday.
Sterling
There were reports that the EU would seek an extension in ratifying the UK/EU trade deal until April from February, although this should not have a significant impact with the deal agreed provisionally and in operation. There will be some reservations over a negative economic impact from increased trade friction, although coronavirus developments are liable to have a much larger impact on activity. Markets were also uneasy over long-term fundamental concerns.
Sterling remained under pressure in early Europe with GBP/USD lows at 1.3520 while EUR/GBP strengthened to highs at 0.8925.
The UK currency gradually regained ground with support from optimism over the coronavirus vaccine developments. The UK government announced that the total number of vaccines administered had increased to over 4.0 million with the UK still out-pacing Euro-zone countries.
Expectations that the UK could be able to ease restrictions earlier than euro-zone countries provided an element of Sterling support.
The dollar also faded slightly towards the European close with GBP/USD strengthening towards 1.3600 while EUR/GBP retreated to 0.8885. Stronger global risk conditions were significant in supporting the UK currency on Tuesday and GBP/USD edged above 1.3600 with EUR/GBP resisting further losses and around 0.8895.
Swiss franc
Swiss sight deposits increased to CHF703.8bn in the latest week from CHF702.4bn the previous week. This was the first increase since mid-December and suggested that the central bank had made a limited move back into the market to sell the Swiss currency.
EUR/CHF edged lower in early Europe with a retreat below the 1.0750 level for the first time in over five weeks. The single currency edged higher later in the day while USD/CHF stalled around 0.8925. EUR/CHF advanced to 1.0780 on Tuesday as risk appetite strengthened with USD/CHF holding just above 0.8900.
AUD/USD + USD/CAD
The Australian dollar retreated in early Europe on Monday as the US dollar strengthened further with AUD/USD lows at 0.7660. Risk conditions stabilised and AUD/USD rallied to 0.7685 as the dollar grip on global markets eased slightly.
Risk appetite strengthened on Tuesday which underpinned the Australian currency and AUD/USD advanced to the 0.7710 area.
Canadian housing starts declined to 228,000 for December from a revised 260,000 the previous month, although this was slightly above consensus forecasts.
The Canadian currency was hampered to some extent by the Biden decision to cancel the Keystone oil pipeline immediately.
The Canadian dollar remained vulnerable initially, but USD/CAD hit resistance at 1.2800 and retreated to the 1.2765 area at the European close. With firmer risk conditions, USD/CAD retreated to 1.2730 on Tuesday.
NOK+ SEK
The Norwegian krone remained under pressure in early Europe on Monday, especially with risk conditions still vulnerable and EUR/NOK peaked near 10.42. The currency recovered some ground later in the day with EUR/NOK at 10.37 as risk appetite stabilised.
There was little change on Tuesday with EUR/NOK around 10.36 while USD/NOK traded around 8.56.
The krona edged slightly lower with EUR/SEK at 10.16 before a retreat to 10.13 as equity markets looked to stabilise.
There was little net change on Tuesday with USD/SEK around 8.38.
Equities
Euro-zone equities opened lower on Monday amid reservations over the near-term outlook, although there was a gradual recovery amid optimism that earnings would be resilient.
The German DAX index gained 0.4% on the day with smaller advances for the French and Spanish bourses.
Major UK stocks were unable to make headway on Monday as losses in the leisure-related sectors were a key element undermining support, especially in the travel sector. Overall ranges were narrow amid a lack of Wall Street lead and the FTSE 100 index declined 0.2%.
Wall Street markets were closed for the Martin Luther King holiday while futures posted significant gains on Tuesday.
US gains helped underpin confidence in Asian bourses on Tuesday with Japan's Nikkei 225 index advancing 1.4% as the yen lost ground while the Australian ASX index posted a 1.2% gain amid gains in commodities.
Hong Kong's Hang Seng index traded 2.1% higher to a 20-month high, although it did retreat from intra-day highs as China's Shanghai index declined 0.8% amid increased default fears.
Commodities
Oil prices were hampered by near-term demand concerns on Monday. A stronger US dollar also had an impact in curbing prices, although risk conditions gradually stabilised.
There was some support from a dip in Libyan production, but prices were unable to make significant headway.
WTI settled just above $52.0 p/b and made limited headway on Tuesday amid robust global risk conditions to trade around $52.50 with Brent trading around the $55.20 p/b level.
Precious metals were held in tight ranges on Monday with a lack of lead from Wall Street and tight dollar ranges.
The US currency retreated from intra-day highs which helped underpin metals and there were expectations of supportive monetary and fiscal policies.
Gold settled just below $1.840 level and secured only slight gains in Asia despite the weaker US dollar with silver settling near $25.20 per ounce.
Cryptocurrencies
Cryptocurrencies were able to make headway in early Europe on Monday despite a stronger US currency.
Bitcoin strengthened to highs near $37,500 before encountering a fresh round of selling interest with the inability to hold $40,000 still a significant factor curbing potential demand.
Firm risk conditions and a weaker dollar boost confidence on Tuesday, although bitcoin was held below $37,000.
Ether volatility eased slightly on the day as it faded from highs just above $1,250. There were, however, sharp moves in Asia on Tuesday with Ether surging to around $1,340 and re-testing 3-week highs posted last week.
Calendar
Major events for the day ahead: (times in GMT)
10.00: German ZEW index
15.00: Yellen Senate confirmation hearing
Get award-winning FCA regulated signals and levels on over 30 markets, as well as education resources so you never trade alone.