Market Report – Global risk appetite failed to sustain an initial boost from further positive Pfizer vaccine trial data
Posted: 19th November 2020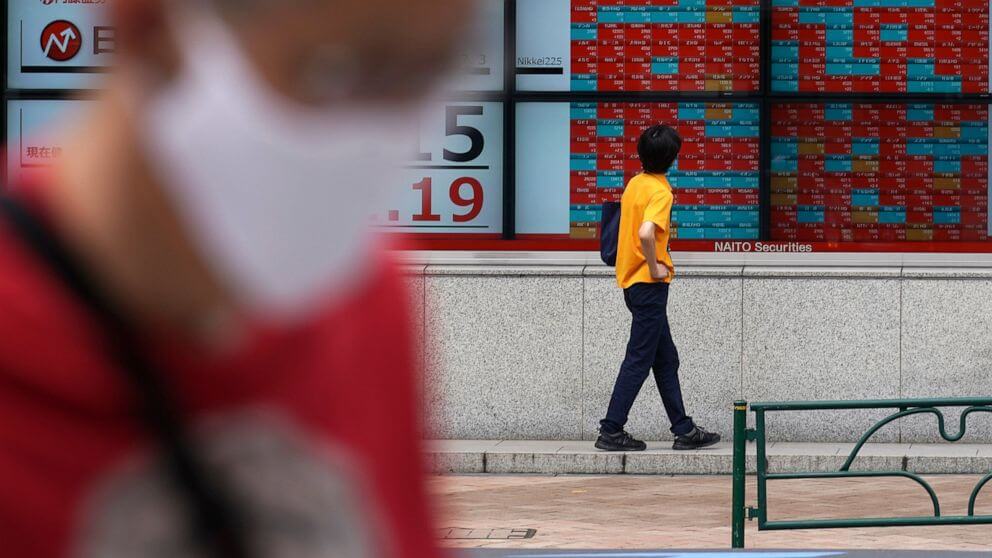 Daily market report November 19th 2020
Market highlights.
Global risk appetite failed to sustain an initial boost from further positive Pfizer vaccine trial data on Wednesday s shorter-term fears eroded confidence.
US equities eventually closed significantly lower and Asian markets retreated slightly from record highs.
The dollar initially retreated before regaining ground as risk appetite and the Euro faded.
EUR/USD again failed to challenge 1.1900 and retreated to around 1.1850.
Sterling made net gains on further optimism that a EU/UK trade deal was very close before being hit by a significant correction.
Commodity currencies faded from their best levels as equities dipped.
Oil was underpinned by hopes for OPEC restraint before fading in tandem with subdued risk appetite.
Precious metals lost ground as the US dollar recovered and medium-term confidence in the global economy strengthened slightly.
Bitcoin retreated from 34-month highs amid pressure for a correction.
EUR/USD
The Euro maintained a firm tone into the New York open as the dollar remained on the defensive. Expectations of an UK/EU trade deal also provided an element of support to the single currency. There was further EUR/USD resistance on approach to the 1.1900 area with speculation that the ECB would look to curb potential currency gains.
US housing starts increased to an annual rate of 1.53mn for October from 1.46mn previously and above market expectations of 1.46mn while building permits were unchanged at 1.55mn for the month. Although interest-rate sensitive areas of the economy remain strong, overall confidence in the outlook stumbled, especially with concerns over the impact of tighter restrictions on activity due to increased coronavirus cases.
New York Federal Reserve President Williams warned that a loss of fiscal support could slow the economy in coming months and he also noted that the central bank could take additional action if necessary. Richmond head Barkin warned over the risks posed by any early ending of emergency lending programmes. The jobless claims data on Thursday will be monitored closely for further evidence on labour-market trends.
The dollar overall retreated for the fifth successive session with commodity currencies making net gains on the day. The single currency was, however, again unable to sustain gains and EUR/USD faded. The US currency regained some territory on Thursday amid a more cautious stance towards the near-term outlook with EUR/USD edging just below 1.1850.
USD/JPY
Japan reported a record high number of new coronavirus cases at close to 1,750 for Wednesday, although the figure is notably contained in relation to the US and much of Europe. Risk appetite briefly strengthened following another positive set of data from Pfizer on the coronavirus vaccine. The company announced that latest data indicated 95% efficacy and that it had met requirements to apply for emergency-use approval.
US yields edged lower which eroded potential dollar support and the yen remained resilient. In this environment, USD/JPY retreated to lows just below 103.70 with only a marginal recovery. There was speculation that a firmer Chinese yuan over the medium term would tend to push the US dollar weaker.
Wall Street equities closed lower with sentiment hampered by an announcement that New York schools would close temporarily before re-opening with additional safety measures. The US coronavirus death toll also increased to above 250,000 which undermined sentiment as further state restrictions came into effect.
Tokyo raised its coronavirus alert to the highest level as cases continued to increase and Asian equities lost ground which underpinned the Japanese currency. Markets remained on alert for verbal intervention from the Japanese Finance Ministry and USD/JPY settled around 103.80 with EUR/JPY just below the 123.0 level.
Sterling
There was only limited reaction to the latest UK CPI inflation data, although Sterling edged slightly higher. Bank of England chief economist Haldane stated that the economy surpassed expectations for the third quarter, but that expectations for the fourth quarter were very uncertain. Economic prospects for next year appear materially brighter, although he also commented that the benefits of easing rates below the current lower bound of just above zero appears to be significant.
Sterling overall maintained a firm tone amid increased expectations that the EU and UK would conclude a trade deal within the next few days. GBP/USD strengthened to highs just above 1.3300 while EUR/GBP retreated to lows just below 0.8920.
There were indications that the UK and Canada were close to signing a trade deal. There were, however, also reports of pressure on the EU Commission to release contingency plans for a no-deal scenario.
Sterling was also hit by pressure for a correction after GBP/USD failed to hold 1.3300 with a retreat to below 1.3250 as a slightly more global cautious risk tone undermined support and EUR/GBP recovered to just above 0.8950. Rhetoric from the EU Summit will be watched closely on Thursday and vaccine developments will also be significant with some encouraging reports from the UK Oxford trial, but Sterling failed to gain fresh traction.
Swiss franc
The Swiss franc was resilient on Wednesday despite the firm tone surrounding risk appetite and expectations of positive vaccine developments. Near-term confidence in the European outlook remained fragile. EUR/CHF was again unable to sustain an advance against the Swiss franc during Wednesday and retreated to just below 1.0800 from 1.0830 highs. USD/CHF also dipped below the 0.9100 level amid wider losses.
There was a slightly more defensive risk tone on Thursday which limited scope for franc selling with EUR/CHF settling just below 1.0800 while USD/CHF edged back above 0.9100 in tentative markets.
AUD/USD + USD/CAD
Equity markets made only limited headway on Wednesday, although the Australian dollar was able to secure net gains as AUD/USD advanced to near 0.7330 before fading slightly.
The latest employment data was much stronger than expected with an increase of 179,000 for October after a revised 43,000 decline the previous month and compared with consensus forecasts of a small decline. Unemployment, however, edged higher to 7.0% from 6.9% as the participation rate increased sharply.
A slightly more defensive risk tone and tentative US dollar recovery nudged AUD/USD lower to the 0.7285 area before settling just below 0.7300.
The Canadian CPI inflation rate increased to 0.7% for October from 0.4% previously and above consensus forecasts of 0.5%. The underlying rate held at 1.0% while the Bank of Canada core rate was marginally higher on the month.
The Canadian dollar edged higher on the data and also drew support from gains in oil prices and a weaker US dollar. In this environment, USD/CAD retreated to below 1.3050.
There was a more defensive risk tone on Thursday with USD/CAD securing a net advance, although with resistance on approach to 1.3100.
NOK+ SEK
The Norwegian krone was able to make significant headway on Wednesday amid limited gains in oil prices and expectations of a stronger economy in 2021.
EUR/NOK dipped below 10.70 to lows near 10.66 before a limited recovery amid the less buoyant risk tone, although with resistance near 10.70. USD/NOK again found support below the 9.00 level
The Swedish krona also made net gains despite reservations over domestic coronavirus developments with EUR/SEK retreating below the 10.20 area and holding just below this level on Thursday while USD/SEK settled around 8.60.
Equities
Euro-zone equities were underpinned by hopes of positive vaccine developments and there was also net support from merger-related activity and markets closed for the US retreat.
The German DAX index gained 0.5% with similar gains for the French and Spanish bourses.
Overall sentiment surrounding UK stocks held firm on Wednesday and stocks moved higher on fresh vaccine hopes. The FTSE 100 index was, however, hampered by Sterling gains and reservations over the earnings outlook with net gains held to 0.3%.
US equities opened with a firm tone as vaccine optimism continued to underpin sentiment. Confidence was, however, finely balanced amid near-term concerns over the economic outlook. Wall Street indices dipped sharply in late trading with a 1.15% decline for the S&P 500 index.
Asian equities were mixed with bourses retreating from record highs. Japan's Nikkei 225 index declined 0.35% amid yen strength while the Australian ASX index gained 0.25% amid gains in the financial sector.
China's Shanghai index posted a 0.45% gain on fresh hopes for fresh stimulus while Hong Kong's Hang Seng index was 0.4% lower in late trading.
Commodities
Oil prices drew an element of support from hopes of OPEC restraint. Vaccine optimism was also a feature, although short-term demand reservations continued.
EIA data recorded an inventory build of 0.8mn barrels for the latest week, below consensus estimates of 1.7mn and well below the API estimate. Refinery usage increased sharply, but there was a larger than expected increase in gasoline stocks.
Overall, WTI posted net gains to just above $42.50 p/b before fading slightly.
A more defensive risk tone undermined sentiment on Thursday with WTI retreating to $41.70 p/b and Brent just above $44.0 p/b.
Precious metals were unable to make headway on Wednesday despite potential support from a weaker US dollar.
Overall defensive demand remained lower and the US currency gradually regained ground.
Gold initially drifted lower and the rate of losses increased slightly in Asia as the dollar strengthened. There was a dip to near $1,860 per ounce on Thursday before a marginal recovery while silver also posted net losses to just below $24.0 per ounce before a marginal recovery.
Cryptocurrencies
Cryptocurrencies attempted to make gains ahead of Wednesday's New York open, but bitcoin was unable to re-test highs seen during the Asian session
There was strong pressure for a correction after the very sharp move higher seen over the past week.
Overall, bitcoin dipped below the $18,000 level, although overall sentiment remained strong amid expectations that global central banks would maintain extremely accommodative policies over the medium term.
Volatility eased slightly on Thursday with bitcoin settling around $17,800.
Ether also struggled to make headway and settled around $475 with little net change on Thursday.
Calendar
Major events for the day ahead: (times in GMT)
13.30: US jobless claims
13.30: US Philly Fed index
Get award-winning FCA regulated signals and levels on over 30 markets, as well as education resources so you never trade alone.