Trade ideas – US equities posting fresh record highs on Friday with global sentiment holding firm
Posted: 20th January 2020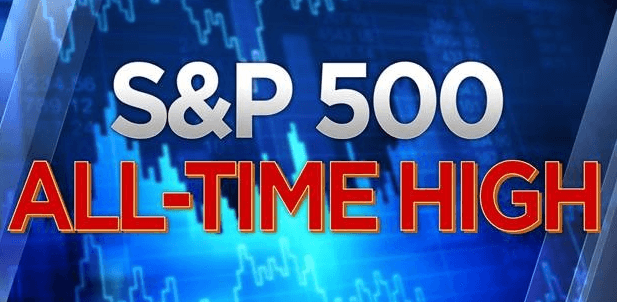 Trade ideas & Daily market report January 20th 2020
Market highlights
Risk appetite has held firm with optimism that the US-China trade deal would underpin the global growth outlook.
US equities posting fresh record highs on Friday with global sentiment holding firm on Monday.
US data was mixed, but the dollar secured net gains on hopes for stronger growth with EUR/USD dipping to just below 1.1100.
Sterling dipped sharply after a weaker than expected UK retail sales report and remained firmly on the defensive on rate-cut speculation.
Commodity currencies were hampered by the firm US dollar, but recovered from Friday's intra-day lows as risk sentiment held firm.
Disruption to Libyan supplies triggered gains in oil prices on Monday.
Bitcoin dipped sharply from 2-month highs on Sunday.
EUR/USD
The Euro-zone headline inflation rate was confirmed at 1.3% for December with the core rate also at 1.3% with little impact in the currency markets as the Euro continued to attract interest as a global funding currency which undermined support.
US housing starts increased sharply to an annual rate of 1.60mn for December from a revised 1.38mn the previous month, although the data may have been distorted by favourable weather conditions. Building permits slowed to an annual rate of 1.42mn from 1.47mn previously. Industrial production declined 0.3% for December, although manufacturing registered a small gain. According to JOLTS data, the number of job openings declined to 6.80mn for November from a revised 7.36mn.
The University of Michigan consumer confidence index declined marginally to 99.1 from 99.3 as a slight increase in the current conditions component was offset by a small dip in expectations.
Dallas Fed President Harker stated that he thought inflation was nearing the 2% target. The Euro was unable to make any headway and EUR/USD dipped below the 1.1100 level to test 2020 lows. There will be no further comments from Fed officious on monetary policy ahead of next week's rate decision and there are very strong expectations of no change in interest rates.
CFTC data recorded a fresh decline in long speculative dollar positions to 19-month lows, lessening the risk of US selling pressure. EUR/USD was marginally higher on Monday with the partial US holiday liable to curb trading activity during the day.
USD/JPY
US data releases were mixed, but Treasuries moved lower in New York with higher yields offering some dollar protection. The dollar was, however, unable to extend the advance against the yen despite wider gains for the US currency and USD/JPY was held around 110.10 at the European close as the Japanese yen regained some ground on the crosses.
CFTC data recorded a fresh increase in yen shorts, increasing the risk of fresh yen buying if risk appetite dips again.
President Trump's impeachment trial is due to start in the Senate this week and the most likely outcome is that there will be no significant market impact, although Trump's rhetoric will be watched closely. Risk appetite held firm on Monday with the Chinese yuan strengthening to a 6-month high. USD/JPY held a firm tone and traded close to 8-month highs around 110.20. The Bank of Japan will meet on Tuesday with expectations of no change in monetary policy.
Sterling
UK retail sales declined 0.6% for December which was well below consensus forecasts of a 0.5% increase and there was a downward revision for the November figure which cut annual growth to 0.9%. The data was notably weaker than expected and markets had been positioned for a strong release which magnified the immediate impact. Sterling dipped sharply with fresh speculation that the Bank of England would cut interest rates with futures markets pricing a 60% chance of a cut at the January meeting which undermined sentiment.
Although there was a limited recovery against the Euro, EUR/GBP held above 0.8500 and GBP/USD dipped sharply to lows near 1.3000.
CFTC data recorded a further increase in net Sterling longs to the highest level since April 2018, maintaining the threat of significant selling if UK fundamentals fail to improve. This week's PMI business confidence data will, therefore, be very important for underlying Sterling sentiment. Chancellor Javid stated that the UK would not be aligned with the EU after Brexit, increasing concerns that domestic industry would be at a disadvantage and GBP/USD traded below 1.3000 on Monday.
Swiss franc
The Swiss franc was unable to extend gains on Friday, but maintained a robust tone amid a lack of selling pressure.
The franc did tend to under-perform the yen slightly during the day with some evidence that buying was slowing and there is now less scope for a covering of short franc positions.
EUR/CHF continued to trade near 32-month lows just above 1.0730 while the USD/CHF recovery was halted just below 0.9700.
The franc edged slightly weaker on Monday with EUR/CHF just below 1.0750 as German yields moved slightly higher.
AUD/USD + USD/CAD
The Australian dollar was unable to make headway on Friday and AUD/USD retreated to lows near 0.6870 as the US currency secured net gains.
Increased confidence in the global economy helped underpin sentiment on Monday, but markets were still pricing in over a 40% chance of a February rate cut with AUD/USD held around 0.6885 in early Europe.
Canadian data recorded a sharp reversal in the capital account for November with a shift to net outflows which could undermine the Canadian currency.
The Canadian dollar lost some ground to a firm US dollar, although selling was limited with USD/CAD hitting selling interest close to 1.3075 and the pair edged lower to 1.3060 on Monday as oil prices advanced.
NOK+ SEK
The Norwegian krone was held in tight ranges during Friday, but EUR/NOK hit resistance close to 9.90 and gradually edged lower amid wider Euro losses.
EUR/NOK edged lower on Monday with the Norges Bank expected to maintain interest rates at 1.50% at this week's policy meeting. EUR/NOK retreated to near 9.87 despite a dip in fourth-quarter manufacturing sentiment with USD/NOK around 8.89.
The Swedish krona made net gains in early Europe on Friday with EUR/SEK dipping to just below 10.54 before settling just below 10.55 as buying interest faded. There was little change on Monday with USD/SEK just above 9.50.
Equities
Euro-zone equities secured renewed gains on Friday with the Eurostoxx 600 index posting a fresh record high as markets took an optimistic stance over the global trade outlook.
The German DAX index gained 0.7% with the French and Spanish bourses posting a gain of over 1.0%.
Major UK equities were boosted by the sharp Sterling reversal while international sentiment remained positive and the FTSE 100 index strengthened to 6-month highs with a 0.85% gain.
Wall Street indices made further gains on Friday with underlying solid data for the week and expectations of low interest rates continuing to provide support with the S&P 500 index advancing 0.4% to a fresh record high.
Market sentiment held firm in Asia on Monday. Japan's Nikkei 225 index advanced 0.2% as the dollar held firm with the Australian ASX also gaining 0.2% as mining and energy stocks provided support.
China's Shanghai index gained 0.65% as a PBOC liquidity injection offset disappointment over the lending rate, although Hong Kong's Hang Seng index traded 0.6% lower in late trading after renewed political protests during the weekend.
Commodities
Oil-price volatility subsided slightly on Friday with underlying optimism over the global trade outlook offset by unease over persistent over-supply.
Baker Hughes data recorded an increase in the number of oil drilling rigs to 673 from 659 previously, the first increase in 4 weeks.
WTI settled around $58.70 p/b as a firm dollar limited support slightly.
A blockade of Libya's oil supplies by military forces triggered gains in crude at the Asian open. WTI traded at 1-week highs around $59.20 per ounce with Brent at near $65.60 p/b.
Precious metals initially made headway on Friday despite a firm dollar, but EUR/USD losses and further strength in global equity markets curbed support during the New York session with gold retreating to near $1,555 per ounce from above $1,560.
Silver was able to find support below $18.00 per ounce in choppy trading.
There was little change on Monday with a lack of defensive demand limiting overall support.
Cryptocurrencies
Cryptocurrencies traded in relatively narrow ranges during Friday with solid underlying support and bitcoin consolidated around $8,800.
Volatility increased again during the weekend with bitcoin breaking above $9,000 to fresh 2-month highs.
There was, however, a slump on Sunday with bitcoin's failure to hold above $9,000 contributing to a sharp sell-off to near $8,650. Volatility subsided in Asia with bitcoin near $8,650. CFTC data recorded little change in positions with a on-going short position.
Ether posted highs around $178 on Saturday before a sharp retreat to near $165 with little change on Monday.
Calendar
Major events for the day ahead: (times in GMT)
04.00 Tues (approx): Bank of Japan policy decision
Do you want access to trade ideas, signals, education and more all for free? Sign up and deposit with one of our preferred brokers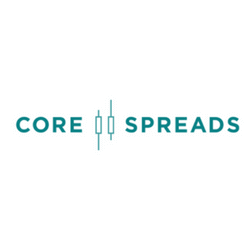 Like our charts? Sign up for free with TradingView.