Trade ideas – China virus spooks markets as fourth death reported
Posted: 21st January 2020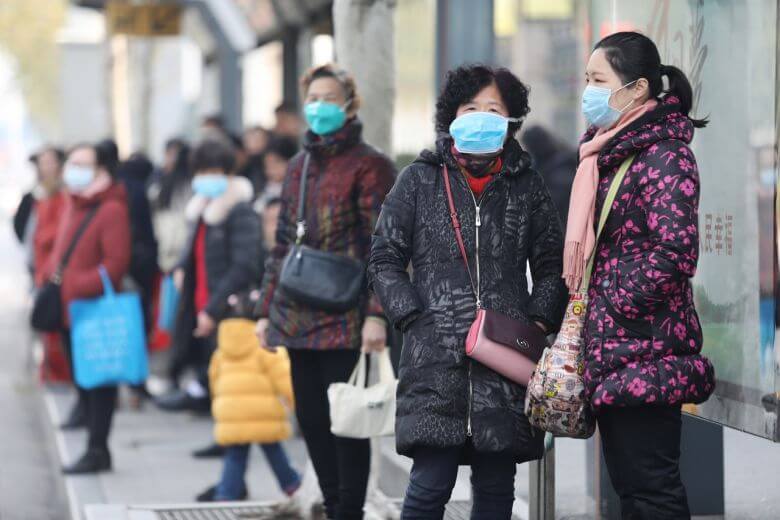 Trade ideas & Daily market report January 21st 2020
Market highlights
Narrow ranges prevailed on Monday with the US market holiday dampening activity.
Risk appetite was more cautious on Tuesday with unease over China's coronavirus having some negative impact. Equities lost traction with USD/JPY back below 110.00.
The Euro secured a marginal recovery after Monday's European close following reports of a trade truce between France and the US.
Sterling recovered to trade little changed ahead of forthcoming UK risk events.
Commodity currencies were unable to make significant headway given weaker equities.
Oil prices lost ground as over-supply fears continued and Libyan fears faded.
Precious metals regained some ground as Asian equity markets declined.
Scandinavian currencies lost ground amid growth reservations.
EUR/USD
In its monthly report, the German Bundesbank stated that there were indications that the manufacturing sector could stabilise at the start of this year, especially as exports have strengthened. Business confidence had improved and there is no sign of the construction boom ending. After 0.6% GDP growth for 2019, the weakest reading for 6 years, the bank was more optimistic over the outlook for this year, but the Euro was unable to make any headway.
Trading activity was inevitably curbed by the US Martin Luther King holiday and there were no major fundamental developments during the day. Recent US data releases continued to offer an element of dollar support, although a lack of conviction surrounding the other majors had a larger impact in supporting the US currency.
The Canadian dollar secured slight gains, although commodity currencies overall failed to make any impression. Overall, the dollar index edged to fresh 3-week highs with EUR/USD dipping to lows just below 1.1080 as tight ranges prevailed.
The Euro staged a limited recovery after the European close following reports that President Trump and French President Macron had agreed a truce on the trade issue with EUR/USD moving back to near 1.1100 and it traded just below this level on Tuesday.
USD/JPY
The Chinese yuan strengthened to a fresh 6-month high against the US dollar on Monday, although markets were wary over potentially choppy trading, especially given potential position adjustment ahead of the Lunar new-year holidays.
There was no lead from Wall Street and Treasuries were unchanged in offshore trading with USD/JPY settling around 110.15.
The Bank of Japan left monetary policy unchanged with interest rates at -0.1% and a commitment to keeping bond yields close to zero. There was also no change in the bank's forward guidance, but there was a slight upgrading of its growth forecasts with the economy expected to benefit from the government's fiscal stimulus. The bank was also slightly less pessimistic over the global economy, although Governor Kuroda stated that risks were still skewed to the downside.
The yen gained some ground on the statement and there was also a more cautious tone surrounding risk appetite during the Asian session. The Chinese yuan weakened and there were some concerns that the coronavirus outbreak in China posed a greater threat to the regional economy. Asian equity indices moved lower and USD/JPY dipped below the 110.00 level. Markets are not expecting any impact from President Trump's impeachment trial, but rhetoric will be monitored closely.
Sterling
A spokesman for Prime Minister Johnson stated that there will be no alignment with EU rues after Brexit and that the UK is seeking a Canada-style free-trade agreement with the EU. There were, however, reports that Ireland would not sign up to any trade deal unless the UK signs up to equivalence in the way goods are produced in both the UK and EU.
Sterling lost ground early in Europe with GBP/USD lows around 1.2965. There was a tentative recovery later in the session with a return to near 1.3000 before encountering resistance while EUR/GBP registered marginal losses on the day to trade around 0.8530. Slightly greater optimism over the global economy provided an element of Sterling support, although markets continued to price in around a 70% chance of a Bank of England rate cut at next week's policy meeting.
The latest labour-market data is due for release on Tuesday and a soft reading for employment and wages metrics would reinforce market expectations of a rate cut. Sterling was little changed and GBP/USD traded fractionally above 1.3000 in early Europe.
Swiss franc
Swiss National Bank sight deposits increased slightly to CHF585.9bn in the latest week from CHF584.5bn previously which suggests that any intervention to restrain the franc was very limited at most which provided an element of support to the Swiss currency. The franc maintained a firm overall tone during the day with equity-market sentiment marginally less positive.
EUR/CHF was unable to make any headway and consolidated around 1.0740 while USD/CHF encountered further resistance close to 0.9700 with the US currency holding below this level on Tuesday.
AUD/USD + USD/CAD
The Australian dollar was unable to make any headway on Monday as a firm US dollar continued to sap support, although AUD/USD did find support above 0.6850 and rallied slightly to 0.6870.
The latest consumer confidence data recorded an improvement, but a more fragile tone surrounding risk appetite undermined the Australian dollar and AUD/USD was held just below 0.6870.
Canadian house-prices recorded a 1.9% annual increase from 1.4% previously. The Canadian dollar was stifled by caution ahead of Wednesday's Bank of Canada policy statement with interest rates expected to remain at 1.75%
USD/CAD hit resistance just above 1.3070 and retreated to 1.3050 at the European close with consolidation around 1.3060 on Tuesday amid a slightly more cautious risk tone.
NOK+ SEK
The Norwegian Finance Minister and Progress Party resigned on Monday which put Prime Minister Solberg's government in a minority position, although she stated that she would remain in office.
The krone failed to make headway in early trading and EUR/NOK advanced to above 9.9000 at the European close.
A more cautious risk tone undermined the krone on Tuesday with EUR/NOK trading around 9.93 and USD/NOK around 8.95 amid speculation that the Norges Bank could issue a more cautious monetary statement on Thursday.
The Swedish krone also lost ground in early Europe with EUR/SEK advancing to the 10.57 area. Although there was a retreat to below 10.55 the pair moved higher again on Tuesday with USD/SEK trading above 9.50.
Equities
Euro-zone equities overall edged lower on Monday amid caution ahead of important data releases and ECB meeting later this week. The Italian FTSE MIB index declined 0.55% with a 0.35% retreat for the French CAC index
The German DAX index out-performed with a 0.15% gain amid a relatively optimistic Bundesbank report.
Currency-market influences were broadly neutral on major UK stocks and uncertainty over the long-term trade relationship with the EU had some negative impact on sentiment with a 0.3% decline for the FTSE 100 index.
Wall Street was closed for the Martin Luther King holiday which failed to provide a lead to global markets.
Sentiment was more cautious in Asia on Tuesday, especially with increased concerns over the potential spread of China's coronavirus which could damage the regional economy.
Japan's Nikkei 225 index declined 0.9% as the US dollar lost ground while the Australian ASX index retreated from record highs with a 0.2% decline as the mining sector lost ground.
China's Shanghai index declined 1.4% at the close while Hong Kong's Hang Seng index traded 2.8% lower in late trading.
Commodities
Oil-prices continued to gain some support from disruption to Libyan oil shipments, but the positive impact faded during the day with price gains seen as a selling opportunity. WTI failed to hold above $59.0 p/b as underlying fears of global over-supply continued to sap fundamental interest.
Although the Bank of Japan was marginally more positive over the global economy, weaker risk appetite undermined crude with WTI dipping to $58.20 p/b on Tuesday with Brent just above $64.50 p/b.
Precious metals demonstrated some resilience on Monday despite a firm US dollar tone and gold was held in narrow ranges around $1,560 per ounce. The more cautious risk tone provided support on Tuesday with gold trading around $1,567 per ounce while silver advanced to around $18.10 per ounce.
Cryptocurrencies
Cryptocurrency volatility subsided on Monday with subdued trading conditions across most asset classes having a significant impact in dampening price moves.
Bitcoin did dip to near $8,500 before recovering to trade little changed around $8,625 at the European close.
The dip in risk appetite had little overall impact on cryptocurrencies with little evidence of potential buying support from unease over China's corona virus. Bitcoin traded just above $8,600 in early Europe on Tuesday as overall volatility remained low.
Ether was also confined to narrow ranges with support above the $160 level and it traded around $166 on Tuesday.
Calendar
Major events for the day ahead: (times in GMT)
09.30: UK labour market data
10.00: German ZEW confidence index
Do you want access to trade ideas, signals, education and more all for free? Sign up and deposit with one of our preferred brokers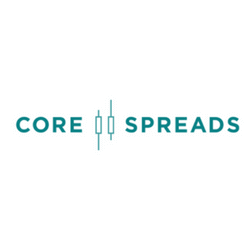 Like our charts? Sign up for free with TradingView.