Market Report – Sterling was boosted by firm global risk appetite and vaccine hopes
Posted: 21st January 2021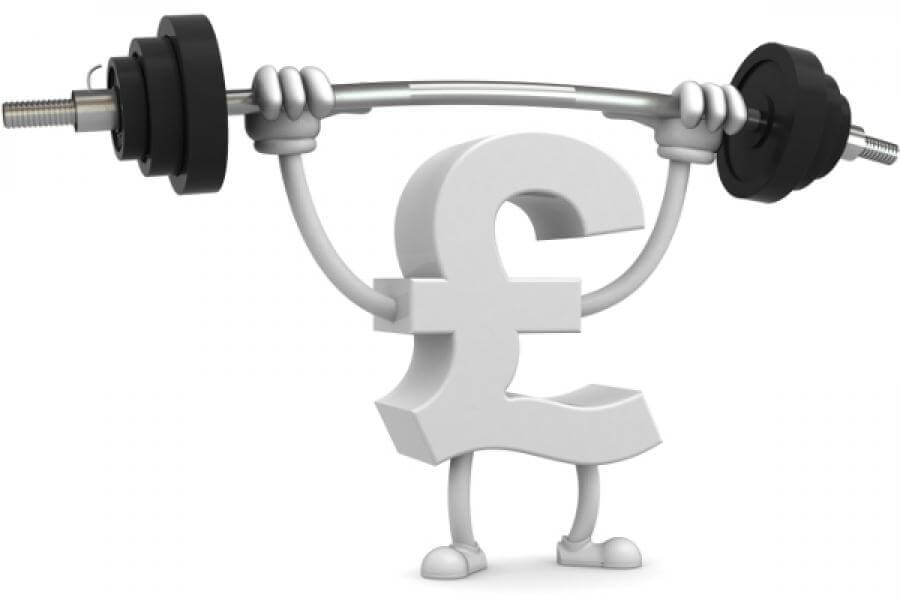 Trade ideas & Daily market report January 21st 2021
Market highlights.
Risk appetite held strong on Wednesday amid expectations of global reflation policies.
Wall Street equities posted strong gains to fresh record highs and global bourses also posted strong overall gains.
The dollar demonstrated some resilience against European currencies which limited overall net losses.
EUR/USD found support on approach to 1.2100 and posted a net advance on Thursday, but gains were limited.
The Bank of Japan made no changes to policies with USD/JPY edging lower as the yen proved resilient.
Sterling was boosted by firm global risk appetite and vaccine hopes with GBP/USD making another attempt at breaking above 1.3700.
Commodity currencies posted net gains in choppy trading as US dollar weakness dominated.
Oil prices were boosted by global recovery hopes, although an inventory build tempered optimism.
Precious metals jumped after a brief setback at the New York open with gold at 13-day highs.
Bitcoin was unable to make further headway amid underlying correction pressures.
EUR/USD
The Euro continued to take advantage of dollar weakness in early Europe on Wednesday, but there was EUR/USD selling interest above 1.2150 as resistance levels held. The Euro gradually retreated into the New York open with significant losses on key crosses and a EUR/USD retreat to just below 1.2100.
The US NAHB housing index retreated to 83 for January from 86 the previous month and compared with expectations of an unchanged reading. Higher yields and fresh coronavirus restrictions may have had an impact, although confidence remained very high in historic terms.
The US currency was undermined by strong risk appetite and expectations of a global economic rebound and the Euro was able to resist further losses. Volatility eased later in the session with EUR/USD settling just above 1.2100 as overall risk appetite remained strong.
The ECB will announce its latest policy decision on Thursday with no change expected in interest rates or the asset-purchase programme. The comment on the economic outlook from President Lagarde will be watched closely and rhetoric surrounding the Euro will also be an important element. Markets will also be watching any comments on yield-curve control following speculation that the bank would look to cap yields.
Markets will also watch the latest PMI business confidence data on Friday amid expectations of further contraction in the services sector. The dollar again lost ground in early Europe on Thursday amid robust risk appetite with EUR/USD around 1.2130 as commodity currencies secured fresh gains.
USD/JPY
US equity futures held gains into Wednesday's New York open amid positive risk appetite. Wall Street equities posted fresh record highs amid expectations of further strong fiscal support and a very accommodative Federal Reserve policy. Although equities moved higher, there was no increase in bond yields which curbed potential dollar support and it failed to make headway in the Japanese currency.
There was relief that President Biden's inauguration passed with no significant incident. As expected, Biden issued a series of executive orders to reverse many of Trump's policies with the mandating of mask wearing in federal buildings.
The Japanese yen maintained a firm overall tone despite strong global equities and USD/JPY dipped to lows just below 103.50.
The Bank of Japan held interest rates at -0.1% at the latest policy meeting, in line with consensus forecasts. The bank upgraded its economic forecasts for the next fiscal year, but also warned over the near-term outlook, especially for consumer spending. The yen maintained a firm overall tone following the decision despite gains in equities.
USD/JPY continued to edge lower to the 103.35 area as the Japanese currency again resisted selling pressure on the main crosses.
Sterling
Sterling continued to make headway in Europe on Wednesday with the higher than expected inflation data continuing to provide some support amid speculation over a less dovish Bank of England stance. There was also further optimism over the UK vaccination programme while global risk appetite remained an important prop.
The Euro came under significant pressure and EUR/GBP dipped to 8-month lows below 0.8850 while GBP/USD also re-tested the important 1.3700 area. Another failure to break through helped trigger a significant correction.
Bank of England Governor Bailey was optimistic that the UK economy would not see the same amount scarring as was seen after the 1980's recession. He also noted that inflation was still very low despite the increase in the recent data while there was a high degree of uncertainty over what people will do with increased savings. He also noted that no decision had been made on negative interest rates.
Overall, GBP/USD faded to consolidate near 1.3650 while EUR/GBP recovered to 0.8870. Strong global risk appetite continued to provide underlying UK currency support with a fresh GBP/USD move to 1.3700 with EUR/GBP weakening to near 0.8850.
Swiss franc
The Swiss franc continued to lose ground in early Europe on Wednesday with strong global risk conditions limiting support for the Swiss currency. EUR/CHF strengthened to near 1.0800, but was unable to break above this level and ended little changed while USD/CHF consolidated close to 0.8900 from 0.8870 lows.
Overall Swiss moves were contained and the franc gained an element of support from expectations of negative real yields elsewhere. The strength in global equities did undermine the Swiss currency to some extent with EUR/CHF edging higher to the 1.0785 area and USD/CHF below 0.8900.
AUD/USD + USD/CAD
The Australian dollar pushed ahead of the New York open as the US dollar wilted and risk appetite remained strong. Although the US currency recovered some ground, strength in equities helped underpin the Australian dollar with AUD/USD finding support around 0.7720 and rallying along with gold.
Australian unemployment rate declined to 6.6% from 6.8% and below consensus forecasts of 6.7% with the employment gain of 50,000 in line with market expectations.
Strong risk conditions and US weakness continued to dominate on Thursday with AUD/USD advancing to 0.7775 before a slight correction.
The Bank of Canada held interest rates at 0.25% and made no changes to the asset-purchase programme.
Despite near-term difficulties, the bank was more optimistic over the outlook with expectations of a strong boost from a vaccine rollout. Interest rates were not expected to increase until 2023.
The Canadian dollar gained sharply on the announcement with USD/CAD dipping to 33-month lows near 1.2600 as commodity currencies secured wider gains.
There was a correction as Governor Macklem expressed some caution over Canadian dollar gains. USD/CAD recovered to 1.2650 before retreating again as the US currency retreated again to trade around 1.2630 on Thursday.
NOK+ SEK
Global reflation hopes continued to underpin Scandinavian currencies on Wednesday.
The Norwegian krone was also supported by a gain in oil prices and EUR/NOK edged below the 10.30 level and traded at 11-month lows around 10.26 in early Europe on Thursday.
Industrial confidence edged higher to 3.1 for the fourth quarter from 2.0 previously with USD/NOK around 8.47.
The Norges Bank is expected to keep interest rate at zero at Thursday's policy meeting with the projected path of tightening watched closely.
Riksbank member Skingsley reiterated that the bank had not ruled out reverting to negative interest rates, although she also stated that the exchange rate was not a problem at the moment.
EUR/SEK strengthened to highs at 10.15 before a retreat to 10.11 and it stabilised around 10.10 on Thursday as strong global risk conditions continued to provide support with USD/SEK around 8.33.
Equities
Euro-zone equities posted gains on Wednesday as global reflation expectations continued to underpin sentiment. Markets were also underpinned by Wall Street gains and generally favourable earnings reports
The Italian bourse was underpinned by political relief and the FTSE MIB index gained 0.9%.
The German DAX index gained 0.75% with gains of around 0.5% for the French and Spanish bourses.
Major UK stocks also posted net gains amid the favourable global trends. There were reservations over near-term coronavirus developments and Sterling strength also initially hampered the market. Overall, the FTSE 100 index gained 0.2%.
Wall Street equities posted further strong gains amid optimism over aggressive US fiscal and monetary support over the next few months. This optimism continued to out-weigh near-term vulnerability. Major indices all posted fresh record highs with a 1.4% advance for the S&P 500 index.
Futures edged higher on Thursday and sentiment remained strong in Asia with the overall market at record highs.
Japan's Nikkei 225 index gained 0.8% despite dollar weakness with the Australian ASX index also gaining 0.8% amid robust trends in commodities.
China's Shanghai index advanced 1.1%, although there were 0.3% losses for the Hong Kong Sang index with a correction after hitting the 30,000 level.
Commodities
Global reflation hopes continued to underpin oil markets on Wednesday, especially with expectations of strong US fiscal support. The weaker dollar and gains in equities also provided an element of support for crude.
WTI strengthened to highs at $53.80 p/b before fading later in the day.
API data recorded a 2.6mn barrel inventory build in the latest week which dampened sentiment to some extent.
WTI held around $56.20 p/b on Thursday amid dollar weakness and gains in equities with Brent at $56.0 p/b.
Precious metals were subjected to notably choppy trading during Wednesday.
After a weaker dollar had provided an initial boost, gold dipped sharply ahead of the New York open with lows below $1,835 per ounce. There was, however, a strong rebound with a surge to highs near $1,870 per ounce.
Silver also posted strong gains to $25.80 per ounce from lows near $25.00.
Dollar weakness and reflation expectations continued to support metals on Thursday with gold above $1,870 per ounce and silver close to $26.0 per ounce before correcting slightly.
Cryptocurrencies
Cryptocurrencies were unable to take advantage of a weaker dollar in early Europe on Wednesday with prices drifting lower.
Bitcoin briefly dipped to lows near $33,500 early in New York before regaining ground.
Underlying global reflation expectations and the strength in equities continued to provide strong support for cryptocurrencies with a bitcoin recovery to the $35,000 area.
Bitcoin was unable to take advantage of dollar vulnerability and equity-market gains on Thursday and settled below $35,000.
Ether dipped to lows below $1,250 before moving back above $1,300 and settled close to this level on Thursday.
Calendar
Major events for the day ahead: (times in GMT)
12.45: ECB policy statement
13.30: ECB press conference
13.30: US jobless claims
13.30: US Philly Fed manufacturing index
Get award-winning FCA regulated signals and levels on over 30 markets, as well as education resources so you never trade alone.