Trade ideas – President Trump again attacked the Federal Reserve with comments that interest rates had been pushed too high
Posted: 22nd January 2020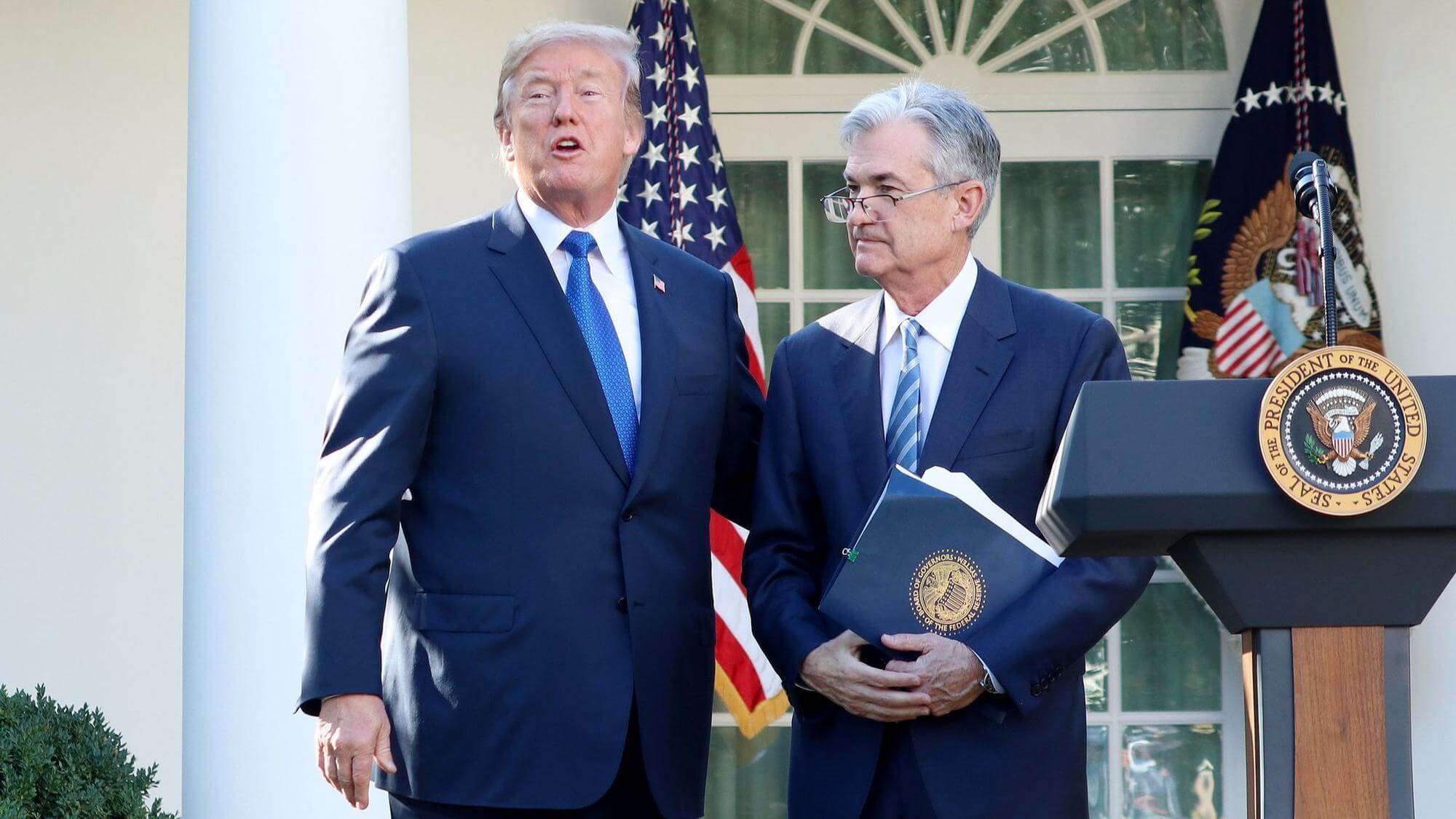 Trade ideas & Daily market report January 22nd 2020
Market highlights
The dollar held steady on Tuesday as the Euro failed to capitalise on initial gains following stronger German business confidence data.
Global equities edged lower on Tuesday, although selling pressure was limited with a solid rebound later in Asia on Wednesday.
The yen and Swiss franc retreated slightly on Wednesday as coronavirus fears were also contained.
Sterling was supported by slightly stronger than expected labour-market data.
Commodity currencies lost ground as the US dollar held a firm tone and growth doubts persisted.
Oil was unable to sustain net gains as over-supply concerns led to further selling on gains.
Precious metals were unable to make headway with gold edging lower to near $1,550 per ounce.
EUR/USD
The German ZEW business confidence index strengthened to 26.7 for January from 10.7 previously which was above consensus forecasts of 15.0 and the highest reading since July 2015. The assessment of current conditions also improved on the month and the Euro-zone index strengthened to the highest level since February 2018.
The data provided an element of initial Euro support with EUR/USD pushing above 1.1100. German yields quickly moved lower, however, which was a significant factor in sapping further single-currency support.
After a positive tone on Monday, trade rhetoric was less favourable on Tuesday as President Trump stated that he is serious about auto tariffs on European cars if there is no trade deal.
The US Philadelphia Fed non-manufacturing survey increased slightly to 13.4 for January from 13.2 previously. All the main components edged stronger on the month with significant upward pressure on wages and companies were also more optimistic over the outlook. Recent survey evidence from the US has been generally positive which helped underpin dollar sentiment with expectations that the US economy could again out-perform the Euro-zone this year.
EUR/USD was unable to hold above 1.1100 and drifted just below this level at the European close as commodity currencies also edged weaker on the day. EUR/USD edged lower to 1.1080 on Wednesday as the dollar maintained a firm overall tone.
USD/JPY
President Trump again attacked the Federal Reserve with comments that interest rates had been pushed to high and subsequently not cut fast enough. Procedural wrangling over Trump's Senate impeachment trial had no significant market impact.
The dollar was initially resilient even with Treasuries making net gains, but a further decline in yields had a significant impact later in US trading. Wall Street equities held marginal losses and USD/JPY dipped to the 109.80 area. There was mixed US-China trade rhetoric which had little overall market impact, although the yen maintained a stronger tone on the crosses.
Markets were also monitoring the latest developments surrounding the Chinese coronavirus with concerns over potential damage to the domestic economy. Regional equity markets opened lower, but there was a reversal into positive territory later in the session which underpinned risk appetite. US equity futures moved significantly higher and Treasuries lost ground with USD/JPY back just above 110.00.
Sterling
UK unemployment held at 3.8% in the 3 months to November, in line with consensus forecasts, although there was a much larger than expected increase in employment of 208,000 and the claimant count increased by less than expected. Headline average earnings growth held at 3.2%, contrary to expectations of a small decline to 3.1%, while underlying growth met expectations at 3.4% from 3.5% previously.
The data overall offered some reassurance even though labour-market data is a lagging indicator and Sterling regained ground following the release. Futures markets indicated that the chances of an interest rate cut at next week's policy meeting had dipped slightly to around 62% from 65%.
After edging back above 1.3000 GBP/USD pushed to highs around 1.3080 before fading while EUR/GBP dipped to test the 0.8500 support area. There was an element of caution ahead of Friday's PMI business confidence data and there was also speculation that the EU would offer less favourable trade terms to the UK which maintained underlying Brexit concerns. Sterling, however, held steady on Wednesday with EUR/GBP just below 0.8500.
Swiss franc
A slightly more defensive global risk tone helped underpin the Swiss franc during Tuesday with the EUR/CHF unable to sustain a recovery to the 1.0750 area before retreating to near 1.0730 while USD/CHF was again held below the 0.9700 level.
The Swiss currency was resilient despite gains in German business confidence with expectations that the Swiss economy would benefit from any wider upturn in the Euro-zone economy.
Equity markets moved higher later in the Asian session and the franc lost ground with EUR/CHF moving to the 1.0750 area.
AUD/USD + USD/CAD
The Australian dollar briefly made gains during Tuesday, but the combination of equity-market losses and a firmer US dollar quickly reversed the move with AUD/USD dipping to just below 0.6850.
There was further speculation that bushfires would damage the economy and the Australian dollar failed to make headway even when regional equities recovered. AUD/USD settled around 0.6840 ahead of important labour-market data on Thursday.
Canadian manufacturing sales declined 0.6% for November with some negative impact from a rail strike.
The Canadian dollar drifted weaker in New York trading with USD/CAD advancing to 1.3070 from below 1.3050 as commodity currencies failed to make headway.
The pair traded around 1.3080 on Wednesday ahead of the Canadian inflation data and Bank of Canada interest rate decision. Consensus forecasts are for rates to be held at 1.75%.
NOK+ SEK
The Norwegian krone continued to lose ground on Tuesday amid doubts over the global growth outlook and speculation over a move dovish Norges Bank statement on Thursday.
EUR/NOK advanced to highs above 9.95 with only a marginal correction on Wednesday with USD/NOK near 8.99.
The Swedish krona was resilient with German business confidence data underpinning trade hopes.  EUR/SEK was held around 10.55 with USD/SEK above 9.50.
Equities
Euro-zone equities opened significantly lower on Asian losses, but gradually regained ground during the day, although most bourses remained in negative territory with losses of over 0.5% for the French and Italian bourses.
The German DAX index again out-performed as the positive ZEW business confidence survey boosted sentiment with marginal gains at the close.
Major UK stocks matched the global trend with sharp losses at the open, but gradually regained territory despite headwinds from the stronger Sterling trend. The FTSE 100 index declined 0.5% at the close.
US equities drifted weaker during Tuesday, although overall selling pressure was muted as sentiment remained firm after positive business surveys with the S&P 500 index declining 0.25%.
US futures moved higher in Asia on Wednesday and, after initial losses, regional bourses recovered ground even with coronavirus concerns still a significant factor.
Japan's Nikkei 225 index closed 0.7% high as the yen retreated while the Australian ASX index gained 0.9% to a fresh record high as domestic sectors were underpinned by speculation over an Reserve Bank interest rate cut.
The Shanghai index traded 0.3% higher at the close after initial losses of over 1.0% while Hong Kong's Hang Seng index traded 1.0% higher in late trading amid an element of bargain hunting.
Commodities
There was choppy trading in oil markets as short-term supply disruptions were offset by longer-term over-supply concerns.
WTI dipped to lows near $57.70 p/b before recovering to trade little changed near $58.50 p/b. Gains continued to attract selling interest with WTI retreated to the $58.0 p/b area ahead of overnight API data while Brent traded around $64.30 p/b.
Precious metals were little changed for much of the day as the impact of a slightly more cautious risk tone was offset by a firm US dollar.
Gold ended little changed around $1,557 per ounce, but silver registered significant losses with a dip below $18.00 per ounce to $17.80.
There were further net losses in Asia as equities regained ground with gold around $1,553 per ounce and silver near $17.70 per ounce.
Cryptocurrencies
Cryptocurrency volatility was subdued in European trading, but spiked higher again later in the New York session.
Bitcoin suddenly dipped sharply to just below $8,500 from above $8,600 before a sharper rebound to above $8,700.
A consortium of central banks announced that they would join forces to look at the future of digital currencies which provided an element of bitcoin support and it traded just above $8,700 on Wednesday.
Ether responded to bitcoin's move higher with a push to near $170 from below $165 and held firm on Wednesday.
Calendar
Major events for the day ahead: (times in GMT)
13.30: Canada consumer prices
15.00: Bank of Canada interest rate decision
16.15: Bank of Canada Governor Poloz press conference
00.30 (Thurs): Australia labour-market report
Do you want access to trade ideas, signals, education and more all for free? Sign up and deposit with one of our preferred brokers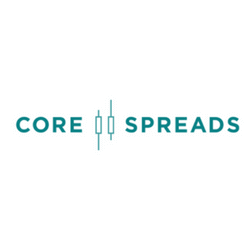 Like our charts? Sign up for free with TradingView.