Markert Report – ECB held interest rates at 0.0%
Posted: 22nd January 2021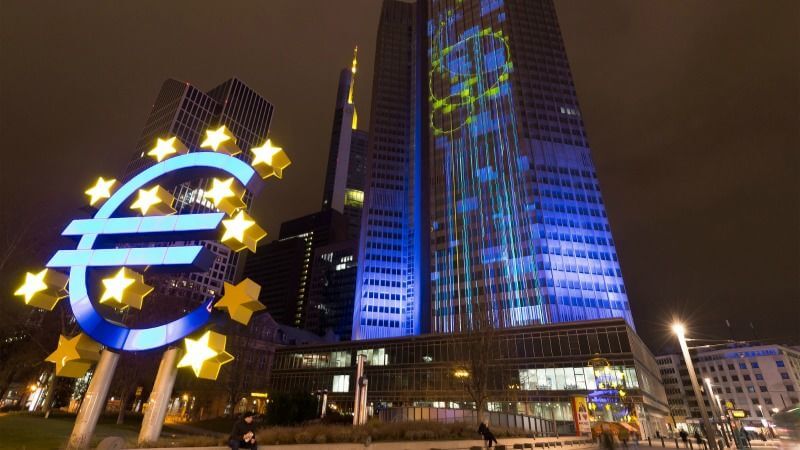 Trade ideas & Daily market report January 22nd 2021
Market highlights.
There were no significant dovish elements in the ECB statement or press conference which provided underlying Euro support.
EUR/USD peaked around 1.2170 with only a limited retreat on Friday amid gains on the crosses.
Risk appetite was more cautious on Friday amid fears that coronavirus restrictions would remain in place for longer.
Wall Street equities posted record highs on Thursday, but there was a more cautious tone on Friday with a significant correction in Asia.
The dollar remained under pressure, but did manage to stem overall selling pressure, especially as risk conditions were more fragile.
GBP/USD peaked at 32-month highs near 1.3750 before sliding on Friday after weaker than expected UK data and less confident risk conditions.
Commodity currencies failed to hold their best levels and dipped on Friday as equities retreated.
Oil prices were initially held in tight ranges before retreating amid near-term demand reservations.
Precious metals retreated from peak levels and a dollar recovery pushed prices lower in Asia.
The Norwegian krone strengthened after the Norges Bank statement.
Cryptocurrencies moved sharply lower with bitcoin below $30,000 before a recovery.
EUR/USD
The ECB held interest rates at 0.0% following the latest council meeting and also made no changes to the asset-purchase programme with bond buying under the PEPP programme continuing until at the least March 2022. The statement did note that the full envelope of bond purchases did not need to be used if there was an improvement in financing conditions. The bank, however, was also ready to recalibrate policy if there is a negative inflation shock over the next few months.
The Euro moved higher on the policy announcement even though markets had not been expecting any further easing measures at this meeting.
ECB President Laggard stated that the bank was monitoring the forex rate very carefully and that currency appreciation is a drag on inflation.
As far as the growth outlook is concerned, Laggard stated that risks to the outlook were tilted to the downside, although the risk is now less pronounced. She added that an ambitious and co-ordinated fiscal stance remains critical. Euro-zone consumer confidence dipped to -15.5 for January from -13.8 previously.
Given the absence of dovish references within the meeting EUR/USD strengthened to highs at 1.2170 following the ECB meeting. The dollar was able to secure a limited recovery towards the European close, but faded again in New York amid negative underlying sentiment.
The Euro-zone PMI business confidence data will released on Friday with expectations that the services sector will contract. EUR/USD edged lower on Friday to 1.2160, although this was based on gains on the crosses rather than a fresh dollar retreat as the US currency secured some wider relief amid more fragile risk conditions.
USD/JPY
US initial jobless claims declined slightly to 900,000 in the latest week from a downwardly-revised 926,000 previously and slightly below consensus forecasts of 910,000. Continuing claims declined to 5.05mn from 5.18mn. Despite a slight weekly retreat in claims, there were still concerns over near-term labour-market trends
The Philadelphia Fed manufacturing index strengthened to 26.5 for January from 9.1 previously and above consensus forecasts of 11.0. There was a strong rate of increase in new and unfilled orders while all indicators posted solid gains on the month. There was also further optimism over the six-month outlook.
Construction data was also stronger than expected with an increase in housing starts increasing to 1.67mn from 1.58mn previously and the highest reading since August 2006.  USD/JPY edged higher following the data with a move back above 103.50 as bond yields increased, although overall moves were limited.
Japan's PMI manufacturing PMI index edged lower to 49.7 from 50.0 previously with the services index at 45.7 from 47.7. Risk conditions were slightly more fragile in Asia on Friday amid reservations over near-term coronavirus developments which underpinned the Japanese currency and USD/JPY traded around 103.65.
Sterling
The CBI industrial orders index declined to -38 for January from -25 previously and weaker than consensus forecasts of -35. Output was broadly unchanged, but business confidence dipped and there was a dip in export orders which will cause significant concerns given evidence that global manufacturing was performing well. PMI business confidence data will be watched closely on Friday with a risk that trade disruption and the impact of stock building late last year will drag indices lower.
Sterling continued to gain an element of support from robust global risk conditions amid expectations of sustained global reflation policies.
GBP/USD broke above the 1.3700 level pushed to fresh 32-month highs just below 1.3750, but was unable to sustain the gains as the dollar attempted to recover ground. EUR/GBP dipped to 8-month lows around 0.8830 before a limited recovery to near 0.8860.
UK GfK consumer confidence declined to -28 for January from -26, but slightly above consensus forecasts. The retail sales increase was held to 0.3% for December after a 3.8% decline the previous month and below expectations of 1.2%. Government borrowing was also higher than expected at £40.6bn for the month. GBP/USD dipped back below 1.3700 with EUR/GBP at 0.8890 as more fragile risk conditions also hampered the UK currency.
Swiss franc
The Swiss franc was held in relatively tight ranges during Thursday with EUR/CHF again held below 1.0800 which triggered a fresh retreat to the 1.0765 area. The Euro was unable to derive any significant support from the ECB statement and press conference and the Swiss currency also resisted selling pressure despite slightly less dovish rhetoric from other major central banks. USD/CHF dipped to lows at 0.8850 amid negative US sentiment before a slight recovery.
There was little net change on Friday with the franc supported by a more cautious risk tone and USD/CHF was held just above 0.8850.
AUD/USD + USD/CAD
The Australian dollar maintained a strong tone into the New York open, but AUD/USD was unable to make further gains above 0.7780 and gradually lost ground as the US currency recovered some ground. US equities also drifted lower and AUD/USD retreated to below 0.7750.
The flash retail sales report registered a 4.2% decline for December after a 7.1% gain the previous month.
Risk conditions were less confident on Friday with AUD/USD edging lower to 0.7735.
Bank of Canada Governor Macklem stated that the economy, under the base case, won't need as much bond buying over time.
The Canadian dollar maintained a strong tone initially and USD/CAD dipped to fresh 32-month lows below 1.3600 before a significant recovery to 1.3640 as the US currency pared losses.
Oil prices retreated on Friday with USD/CAD advancing to the 1.2680 area amid a tentative US dollar recovery.
NOK+ SEK
The Norges Bank held interest rates at 0.0%, in line with consensus forecasts. The bank noted near-term downside risks, but expected a strong recovery during the year, especially with optimism over the vaccination programme.
There was no protest against market pricing of an interest rate hike late in 2021, reinforcing market expectations of such a move. The krone posted gains following the statement with EUR/NOK sliding to 10-month lows below 10.25.
The krone edged lower on Friday amid a slightly weaker risk tone with EUR/NOK near 10.27 while USD/NOK recovered to near 8.44.
The Swedish krone gained significantly after the Wall Street open with EUR/SEK dipping to lows below 10.06, although the currency failed to hold its best levels.
EUR/SEK traded around 10.08 on Friday with USD/SEK just below 8.30.
Equities
Euro-zone equities opened with a firm tone, but gradually faded during the day. The ECB meeting had little impact with no dovish surprises and there was also caution ahead of Friday's business confidence data. Wall Street stocks also drifted lower which hampered support.
The German DAX index declined 0.1% with sharper losses elsewhere as the French CAC index retreated 0.65%.
Major UK stocks were unable to make headway on Thursday with initial weakness triggered by Sterling gains. Global markets also failed to make further headway while unease over prolonged restrictions also curbed support with the FTSE 100 index declining 0.35%.
There were further reservations over near-term coronavirus developments, but the impact was fresh support for the technology sector rather than wider selling. Indices closed at fresh record highs with a marginal S&P 500 index gain.
US futures, however, moved lower on Friday which contributed the more cautious tone in Asia.
Japan's Nikkei 2225 index declined 0.4% with the Australian ASX index 0.3% lower as confidence faded.
China's Shanghai index declined 0.4% with reservations over Chinese coronavirus developments and there was a 1.6% dip for the Hong Kong hang index in late trading amid further pressure for a correction.
Commodities
Oil prices were unable to make further headway on Thursday with concerns that global reflation hopes were already priced in at current levels, especially given the near-term downturn in demand.
There was solid support on dips, especially with a vulnerable dollar and WTI consolidated around $53.0 p/b.
There was a significantly more cautious tone on Friday with WTI retreating to near $52.50 p/b with Brent close to $55.50 p/b.
After a firm start, precious metals ran out of steam, especially when the US dollar attempted a limited recovery.
There was still underlying support from expectations of negative real rates throughout this year.
Gold settled just below $1,870 per ounce in New York on Thursday with silver just below $26.00 per ounce. A weaker risk tone and slightly firmer dollar undermined precious metals on Friday with gold just above $1,860 per ounce and silver dipped to below $25.50 per ounce.
Cryptocurrencies
As was the case on Wednesday, Cryptocurrencies were unable to take advantage of a weaker dollar in early Europe on Thursday with significant losses.
Bitcoin dipped sharply to below $33,000 and continued to weaken into the New York open with lows near $31,000
There was a recovery to $32,500 later in the New York session as the dollar struggled to regain ground, although the mood in equity markets was slightly less robust.
Weaker risk conditions triggered further sharp selling early in Asian trading on Friday with bitcoin sliding to lows below $29,000 before a recovery to near $32,000 amid high volatility.
Ether also slid to lows around $1,160 on Thursday and slumped to lows just below $1,050 on Friday before a recovery to $1,160.
Calendar
Major events for the day ahead: (times in GMT)
08.30: Germany PMI indices (flash data)
09.00: Euro-zone PMI indices (flash data)
09.30: Euro-zone PMI indices (flash data)
14.45: Euro-zone PMI indices (flash data)
16.00: US EIA crude inventory data
Get award-winning FCA regulated signals and levels on over 30 markets, as well as education resources so you never trade alone.