Trade ideas – Risk appetite faded as fears over the coronavirus increased.
Posted: 23rd January 2020
Trade ideas & Daily market report January 23rd 2020
Market highlights
The dollar was held in relatively tight ranges on Wednesday, but edged marginally lower with no significant domestic influences.
Risk appetite faded further in Asia on Thursday with a significant dip in regional equities as fears over the coronavirus impact increased.
The yen regained ground and the Swiss franc reversed intra-day losses.
Sterling was supported by a strong boost to business sentiment in the latest CBI survey as rate-cut expectations declined.
Stronger labour-market data protected the Australian dollar as February rate cut expectations also dipped.
In contrast, the Canadian dollar dipped sharply after a more dovish Bank of Canada policy statement fuelled rate-cut expectations.
Oil prices were undermined by fresh supply concerns amid fears that Chinese travel restrictions would undermine crude demand.
Precious metals were little changed with little defensive demand in evidence.
EUR/USD
German bond yields moved lower into the New York open which undermined Euro support. Italian 5-star leader Di Maio's resignation as party leader also injected a fresh element of uncertainty into Italian politics and EUR/USD dipped to lows close to 1.1070. There was no immediate evidence that Chinese coronavirus concerns were underpinning the Euro.
The US Chicago Fed national activity index declined sharply to -0.35 for December from 0.41 in November with the main negative impact from production data as monthly volatility continued. Existing home sales increased to an annual rate of 5.54mn for December from 5.35mn previously and above consensus forecasts of 5.42mn.
The data releases failed to provide a lead, but the dollar maintained a firm tone, especially with fresh losses in commodity currencies. Overall market moves were limited with the Euro recovering marginally into the European close.
There was an element of caution ahead of Thursday's ECB policy meeting. Although markets are not expecting any change in interest rates, forward guidance and the tone of President Lagarde's press conference will be important for Euro sentiment. A more optimistic stance would provide an element of Euro support. There was little overall change on in early Europe on Thursday with EUR/USD close to 1.1080 as the dollar held steady and markets monitored global risk conditions.
USD/JPY
Although New York equities posted limited net gains on Wednesday, there was a retreat from overnight future-market highs. Treasuries were little changed and USD/JPY was unable to make significant headway with a dip back below 110.00 as US yields edged lower. US political developments again had no significant market impact.
Markets were continuing to monitor coronavirus developments with reports that the Chinese authorities had asked Wuhan citizens not to travel from January 23rd. Subsequently, the authorities confirmed that there would be a travel ban in the city from Thursday with the shut-down of train and air transport while reports also suggested that road links had also been closed. Given the importance of Wuhan as a regional hub, concerns over the economic impact increased and oil prices declined
Overall risk appetite weakened during Thursday's Asian session with China's Shanghai index declining around 3.0% and regional bourses also lost ground. In this environment, USD/JPY lost ground and retreated to near 109.50.
Sterling
December's headline UK government budget deficit declined slightly to GBP4.8bn from GBP5.0bn the previous year as both receipts and spending increased by over 2.0% over the year.
The headline UK CBI industrial trends orders index improved to -22 for January from -28 the previous month and above consensus forecasts of -25. Overall business optimism strengthened sharply to 23 in the 3 months to January from -44 the previous quarter. This was the strongest reading since April 2014 and the sharpest quarterly gain for over 60 years. There was also a strong improvement in optimism surrounding exports while investment intentions also improved.
Following the data expectations of a January Bank of England interest rate cut declined which triggered significant Sterling gains.
GBP/USD pushed to 2-week highs above 1.3150 while EUR/GBP dipped to 1-month lows around 0.8425.
The EU Withdrawal Act concluded its passage through parliament and will be signed into law, paving the way for Brexit to take place on January 31st. Sterling corrected only slightly on Thursday despite a more fragile tone in risk appetite.
Swiss franc
The Swiss franc dipped sharply ahead of the New York open with EUR/CHF advancing to a peak around 1.0790 amid speculation that the National Bank was intervening. The single currency failed to hold the best levels and EUR/CHF dipped back to 1.0740 in US trading.
National Bank member Maechler stated that being on the US watch list for currency manipulation would not change bank policy. There were also comments that negative interest rates will end as soon as possible. The franc held firm on Thursday with a more fragile tone in risk appetite providing support as EUR/CHF traded around 1.0735 and USD/CHF held below 0.9700.
AUD/USD + USD/CAD
The Australian dollar briefly edged higher on Wednesday, but was unable to sustain the gains and retreated slightly to lows just below 0.6730.
Australian labour-market data recorded a December employment increase of 28,900 compared with consensus forecasts of around 12,00 while unemployment declined to 5.1% from 5.2%. Market expectations of a February Reserve Bank interest rate cut declined to around 25% from 50% which helped underpin the Australian dollar.
Fragile risk appetite was more fragile, however, and AUD/USD was held around 0.6860 after a 0.6880 peak.
Canadian consumer prices were unchanged for December, slightly below consensus expectations of a 0.1% increase, although the year-on-year rate net expectations at 2.2%. The core rate declined to 1.7% from 1.9% and the average Bank of Canada core inflation measures edged lower to 2.1% from 2.17%.
The Canadian dollar strengthened into the release and edged lower on the data.
The Bank of Canada held interest rates at 1.75%, in line with consensus forecasts.
According to the policy report, the economy had been resilient, but recent indicators had been mixed. Data indicated that near-term growth will be weaker and the output gap wider than expected.
References to interest rates being appropriate were dropped which indicates an easing bias. The Canadian dollar dipped sharply lower following the statement with an initial USD/CAD move to 1.3150 from 1.3050 before a slight correction.
Bank Governor Poloz stated that the door to a rate cut was open, but any decision would be data dependent while the balance of risks did not warrant a cut at this time.
USD/CAD advanced to 1.3160 on Thursday as oil prices weakened further.
NOK+ SEK
The Norwegian krone was held in relatively narrow ranges during Wednesday with the retreat in oil prices having some negative impact on the currency.
There was caution ahead of Thursday's Norges Bank statement with rates expected to remain at 1.50% and markets watching forward guidance closely. The latest labour-force survey recorded an unemployment increase to 4.0% from 3.8% and EUR/NOK traded around 9.97 ahead of the statement with USD/NOK just below 9.00.
The Swedish krona was held in relatively narrow ranges on Wednesday with EUR/SEK settling close to 10.54 with USD/SEK close to 9.50.
Equities
The Euro-zone equities edged lower on Wednesday with sentiment hampered by unease over the threat of the US imposing tariffs on European car exports.  Caution ahead of the ECB meeting was also a factor.
The German DAX index declined 0.3% with a retreat from record highs and losses of over 0.5% were recorded for the French and Italian bourses.
Major UK equities were undermined by Sterling gains during Wednesday with a dip in oil prices also a negative factor and the FTSE 100 index declined 0.5%.
US equities were hampered by unease over the coronavirus and tight ranges prevailed with the S&P 500 index posting marginal gains.
Risk appetite was more fragile in Asia on Thursday as concerns over the coronavirus increased.
Japan's Nikkei 225 index declined 1.0% as the dollar lost traction and trade data disappointed markets. The Australian ASX index declined 0.6% from record highs as market expectations of an interest rate cut faded.
China's Shanghai index registered a 2.75% decline as a dip below 3000 further eroded market confidence with Hong Kong's Hang Seng index 1.9% lower in late trading.
Commodities
Oil prices came under significant pressure during Wednesday. The US International Energy Agency (IEA) stated that US oil production was likely to hit a fresh peak in February due to increased shale production
There were also increased concerns that travel restrictions surrounding the Coronavirus would curb Chinese demand for crude. These factors offset disruption to Libyan exports.
WTI dipped below $57.0 p/b and failed to make a significant recovery at the New York close.
API data recorded an unexpected build which further undermined sentiment, especially with a substantial gasoline build and WTI dipped to 7-week lows. Selling pressure continued on Thursday with WTI dipping to around $55.60 p/b before a slight recovery with Brent around $62.30 p/b.
Precious metals were held in tight ranges during Wednesday with a slightly more cautious risk environment offset by a subdued EUR/USD tone and overall defensive demand was limited.
Gold settled just below $1,560 per ounce with silver just above $17.80 per ounce. Gold was unable to gain further traction on Thursday with gold around $1,557 per ounce and silver near $17.70 per ounce.
Cryptocurrencies
Cryptocurrency volatility was subdued in European trading, but spiked higher again later in the New York session.
Bitcoin moved higher at the European open, but failed to hold the gains and from highs just below $8.800 retreated to near $8,650. Overall volatility remained subdued ahead of the New York open.
There was no evidence that Chinese coronavirus fears were leading to increased defensive buying of cryptocurrencies, with bitcoin moves tending to be correlated positively with risk appetite.
As equity markets declined, there were bitcoin losses in Asia on Thursday with a dip just below $8,500.
Ether briefly moved above $170 in early Europe before settling little changed just above $165.
Calendar
Major events for the day ahead: (times in GMT)
12.45: ECB policy meeting
13.30: ECB President Lagarde press conference
16.00: US crude oil inventories
Do you want access to trade ideas, signals, education and more all for free? Sign up and deposit with one of our preferred brokers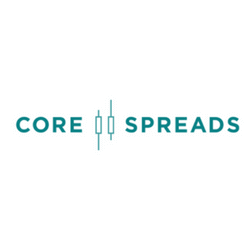 Like our charts? Sign up for free with TradingView.