Trade ideas – The Euro failed to gain any support from the ECB as Lagarde's press conference was seen as lacking optimism
Posted: 24th January 2020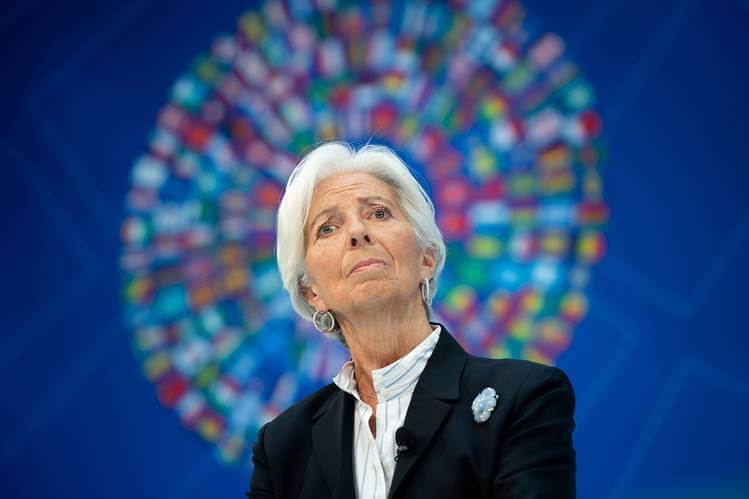 Trade ideas & Daily market report January 24th 2020
Market highlights
The Euro failed to gain any support from the ECB as Lagarde's press conference was seen as lacking optimism with EUR/USD declining to 7-week lows.
Euro losses pushed the dollar index to a 1-month high despite a mixed performance elsewhere.
Risk appetite remained more fragile on coronavirus concerns, although US equities rallied in late trading which provided relief and USD/JPY traded around 109.50.
Sterling made slight gains ahead of Friday's key PMI business confidence data with EUR/GBP at 1-month lows.
The Canadian dollar rallied after Wednesday's losses and commodity currencies pared overall losses.
Oil prices remained on the defensive amid concerns over weaker demand out of China, but rallied from intra-day lows.
Precious metals drew support from the more fragile risk tone, although net gains were measured.
EUR/USD
Tight ranges prevailed ahead of Thursday's New York open with markets monitoring global risks trends and EUR/USD near 1.1100. The ECB made no changes to interest rates at the latest policy meeting with the refi rate held at 0.0%. There was no change in forward guidance with bond purchases continuing at the current rate of EUR20bn per month for as long as necessary with quantitative easing set to end shortly before the first interest rate increase.
Bank President Lagarde stated that inflation has stabilised at low levels and is expected to increase slightly over the medium term. Data also pointed to some stabilisation in growth and the fiscal stance will continue to provide some economic support. Risks remained skewed to the downside, but are less pronounced and trade uncertainty has been reduced.
The Euro ticked higher only briefly on Lagarde's initial remarks and then retreated steadily as German yields moved lower once again. Overall, markets were looking for a more optimistic tone from Lagarde and sold the Euro when the more positive tone was not forthcoming. Euro-zone consumer confidence also edged lower according to the January reading.
US initial jobless claims increased to 211,000 in the latest week from a revised 205,000 previously, but were again below consensus forecasts. The Kansas City Fed manufacturing index improved slightly to -4 from -7 previously.
Overall, EUR/USD declined to 7-week lows just below 1.1040 before a marginal recovery. The latest Euro-zone PMI data on Friday will be important for underlying Euro sentiment with a solid recovery needed for the Euro to make headway.
USD/JPY
Risk appetite remained fragile during Thursday with markets continuing to monitor coronavirus developments in China. The quarantining of Wuhan and other nearby cities was an unsettling influence as markets were wary over the economic impact.
Treasuries moved higher despite the firm labour-market data while global equities moved lower. The Japanese yen continued to attract defensive support with significant gains on the crosses and USD/JPY dipped to lows near 109.30.
The World Health Organisation again decided against calling a global emergency over the coronavirus outbreak and US equities recovered ground later in the New York session which pushed USD/JPY back to near 109.50.
Asian equities were mixed on Friday with Chinese markets closed for the lunar new-year holiday which stifled activity. Caution continued to prevail as the number of coronavirus cases in China continued to increase and more cities were placed on lockdown. USD/JPY held close to 109.50 with pre-weekend position adjustment likely to be a significant factor.
Sterling
There were no significant domestic developments during Thursday and overall Sterling volatility declined slightly during the day. A more cautious tone surrounding global risk appetite had a limited negative impact on the UK currency. EUR/GBP edged lower with a re-test of 1-month lows around 0.8425, but GBP/USD retreated to near 1.3100 on the firm dollar.
The latest PMI business confidence data on Friday will be scrutinised very closely and will be important for Sterling. Consensus forecasts are for a modest improvement in confidence for January, but markets will be looking for a more significant improvement after this week's CBI report. If there is no significant recovery, expectations of a Bank of England interest rate cut will increase once again which would tend to put Sterling under renewed selling pressure.
GBP/USD traded around 1.3120 on Friday with EUR/GBP close to 1-month lows near 0.8420.
Swiss franc
National Bank Chair Jordan stated that the bank was not considering a new cap for the Swiss currency, but still had room to cut interest rates further if necessary. Jordan also denied that the bank was manipulating the currency. The franc made gains after the comments rejecting any peg.
The Swiss franc also drew fresh support from a more fragile global risk tone during Thursday as unease over coronavirus developments increased. EUR/CHF retreated to 33-month lows near 1.0700 while USD/CHF was unable to regain the 0.9700 level.
The franc maintained a firm underlying tone on Friday with USD/CHF trading at 0.9700.
AUD/USD + USD/CAD
The Australian dollar was hampered by weaker global risk appetite and a strong US dollar with AUD/USD drifting to near 0.6830 at the European close before a recovery to near 0.6850.
Fragile risks conditions continued to dominate on Friday with AUD/USD held below 0.6850.
After sharp losses on Wednesday following the Bank of Canada dovish policy statement, the Canadian dollar was able to correct on Thursday. A late recovery in oil prices provided some relief.
Overall fundamentals were still seen as solid with USD/CAD retreating to around 1.3130 despite a more vulnerable risk tone with little change on Friday.
NOK+ SEK
The Norges Bank held interest rates at 1.50% following the latest council meeting. According to the bank's assessment the interest rate prospects are little changed since December with interest rates likely to remain at present levels in the coming months.
The risk of a sharp global downturn appeared to have receded, but uncertainty persisted and the domestic economy is probably close to a cyclical peak.
The Norwegian krone edged strong on favourable yield spreads, although Euro weakness had a greater impact.
EUR/NOK settled around 9.95 with a slight decline to 9.94 on Friday with USD/NOK dipping from 1-month highs to near 9.00.
Swedish recorded seasonally-adjusted unemployment declined to 6.6% in December from 7.3%, although the data remained erratic.
The krona failed to hold initial gains, although EUR/SEK gradually faded to near 10.53 on Friday in relatively tight ranges with USD/SEK around 9.53 from 6-week highs above 9.56.
Equities
Euro-zone equities were undermined by concerns that the Chinese coronavirus posed an increased threat to the global growth outlook.
The relatively dovish ECB policy stance and weaker Euro failed to provide significant relief.
The German DAX index declined 0.9% with a 0.65% retreat for the French CAC 40 index, although the Italian FTSE MIB index recovered from Wednesday's losses to end unchanged.
Global pressure undermined major UK stocks, especially with oil prices remaining under pressure and the FTSE 100 index declined close to 0.9%.
US equities opened significantly lower, but recovered ground as earnings data provided no major shocks while the WHO decision also supported sentiment. The S&P 500 index gained 0.1% with a fresh record high for the Nasdaq index.
Caution prevailed on Friday with health concerns limiting activity and several markets, including China were closed for Lunar holiday.
Japan's Nikkei 225 index gained 0.1% as USD/JPY stabilised while the Australian ASX secured a marginal advance and Hong Kong's Hang Seng index closed marginally lower in a shortened session.
Commodities
Oil prices remained under pressure on Thursday as markets continued to fret over the coronavirus impact. In particular, there were concerns that China's crude demand could dip sharply if travel restrictions intensify.
OPEC members stated that all options were available including further production cuts, but sentiment remained negative.
EIA data recorded a decline in crude oil inventories of 0.4mn barrels compared with expectations of around 1.0mn, although there was some relief following the API build. The gasoline build was also below consensus forecasts.
WTI dipped to lows just below $55.0 p/b before finding some relief and recovering to near $55.80 p/b while Brent traded near $62.30 p/b.
Gold drew support from more fragile risk conditions during Thursday and posted net gains despite further significant losses for EUR/USD, although there was no evidence of panic buying.
Gold advanced to highs above $1,565 per ounce before settling just above $1,560 with silver close to $17.60 per ounce.
Cryptocurrencies
Cryptocurrencies rallied in early Europe on Thursday with bitcoin pushing to near $8,600, but it failed to hold the gains and quickly dipped lower.
There were steady losses into the European close with a bitcoin trough below $8,300 before a slight rally.
There was again no real evidence that the coronavirus scare was triggering defensive support for bitcoin, although markets remained wary over a lack of liquidity, especially with China entering the holiday period. There was little change on Friday with bitcoin close to $8,300.
Ether dipped to just below $160 and traded just below this level on Friday.
Calendar
Major events for the day ahead: (times in GMT)
08.30: German PMI index (flash readings)
09.30: UK PMI index (flash readings)
14.45: US PMI index (flash readings)
Do you want access to trade ideas, signals, education and more all for free? Sign up and deposit with one of our preferred brokers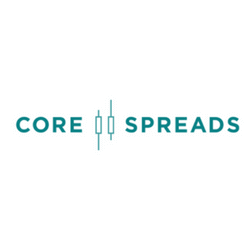 Like our charts? Sign up for free with TradingView.