Trade Ideas – Risk appetite strengthened on Tuesday amid hopes that Congress would approve a fiscal stimulus package
Posted: 25th March 2020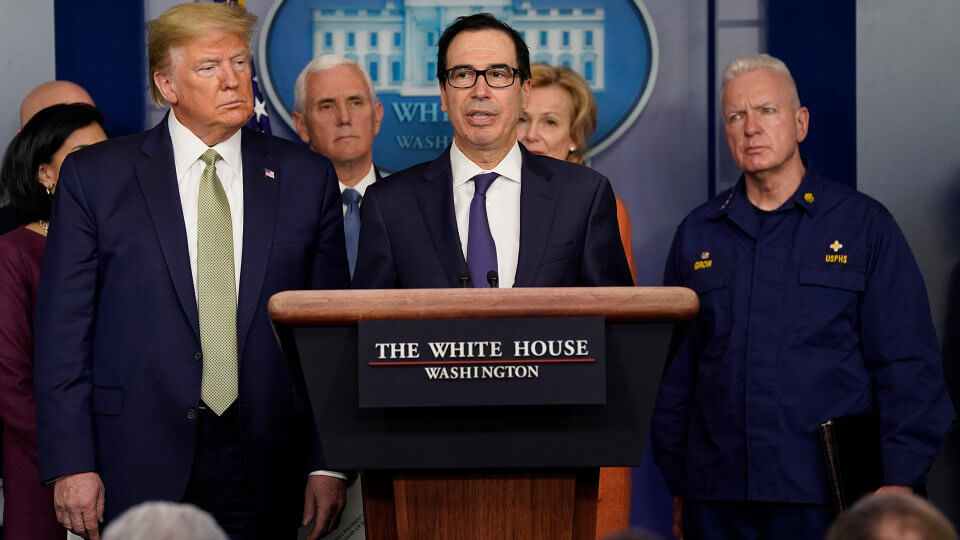 Trade ideas & Daily market report March 25th 2020
Market highlights
Risk appetite strengthened on Tuesday amid hopes that Congress would approve a fiscal stimulus package and reports after the US close suggested a deal had been reached.
PMI data indicated sharp downturns in the Euro-zone, UK and US, especially in services.
US equity markets posted strong gains despite PMI data with the S&P 500 index gaining over 9% and all major global bourses made solid gains.
The US currency recovered from intra-day lows, but overall dollar demand remained lower as liquidity efforts increased dollar supply with EUR/USD above 1.0800.
Commodity currencies made significant net gains as risk appetite improved.
Stronger risk appetite also helped underpin Sterling after recent heavy losses.
Oil prices also made net gains as equity markets posted net gains.
Precious metals continued to make further strong gains on underlying demand with a further surge in gold futures, although spot prices lagged notably.
The firmer risk environment also underpinned Scandinavian currencies.
EUR/USD
According to the March flash data, the Euro-zone PMI manufacturing index declined to 44.8 from 49.2 previously and above market expectations, although it was still the weakest reading for over 7 years. The services-sector index declined very sharply to 28.4 from 52.6, the fastest ever monthly decline and the lowest reading on record. There was a sharp decline in orders as exports also dipped rapidly amid border restrictions. Industrial and service-sector prices declined with selling prices overall declining at the fastest pace since 2010. The data confirmed that deep recession was likely in the Euro-zone economy.
ECB President Lagarde was reported as saying that she supported coronabonds, but EU finance ministers struggled to find common ground.
The US PMI manufacturing index declined to 49.2 from 50.7 previously, although, as was the case for Europe, the real decline was larger given that the figure was inflated by a jump in delivery times. The services-sector index declined sharply to a record low of 39.1 from 49.4 previously with the composite output index also at a record low. There will be strong expectations of a further sharp downturn for the April data.
The Philly Fed non-manufacturing index declined sharply to -12.8 from 36.1 the previous month with a sharp decline in new orders and small decline in employment.
There was still strong underlying dollar demand and it regained ground during the New York session, although swap spreads continued to narrow and were much lower than seen last week. After pushing to highs above 1.0880, EUR/USD was unable to sustain gains and retreated to below 1.0800. Dollar demand eased on Wednesday as measures to boost credit had an impact and EUR/USD traded just above 1.0800 as commodity currencies rallied.
USD/JPY
After posting strong gains ahead of the New York open, US equity markets opened higher and made further strong gains into the European close. Confirmation that the Olympics due to be held in Japan this year would be postponed until next year had a negative impact on the Japanese currency. Money markets also indicated that dollar demand from Japanese banks was still very high. Yen demand remained weak and USD/JPY pushed to highs near 111.50.
G7 members held a virtual meeting and reiterated that they will do whatever is necessary to restore confidence with little net impact.
Markets continued to monitor fiscal developments closely as Congress continued to edge closer to a substantial fiscal package. In Asia on Wednesday, there were reports that Administration and Senate Democrats had reached agreement on a $2.0trn package, but there will still need to be votes in Congress and President Trump's signature.
There were also reports that the US Administration would defer trade tariffs for a 90-day period and Asian markets made strong gains. Minutes from the Bank of Japan meeting warned over a deep downturn and USD/JPY settled around 111.30 in early Europe.
Sterling
The UK PMI manufacturing index declined to 48.0 for March from 51.7 the previous month which was above consensus forecasts, although the data was distorted by longer delivery times. The services-sector index declined to a record low of 35.7 from 53.2 the previous month as activity slumped in many sectors. Selling prices declined and employment was cut as business confidence dipped sharply. The headline CBI industrial orders index declined to -29 for March from -18 previously and business confidence declined to a 10-year low as export orders declined sharply and the underlying coronavirus impact intensified.
There was some speculation that the Bank of England would announce more aggressive quantitative easing measures at Thursday's policy meeting which provided an element of Sterling support.
GBP/USD pushed to highs around 1.1800 before fading while EUR/GBP retreated to lows around 0.9150 before consolidation around 0.9175. Stronger global risk appetite also underpinned the UK currency and GBP/USD traded close to 1.1850 on Wednesday. UK data will now be released at the European open and the headline CPI inflation rate edged lower to 1.7% from 1.8% with the core rate at 1.7% from 1.5% and EUR/GBP traded around 0.9140.
Swiss franc
A strong rally in global equity markets curbed potential defensive demand for the Swiss franc on Tuesday as underlying risk aversion eased. Gold registered very sharp gains for the second successive day, but the franc failed to make headway. There were further expectations that the National Bank was intervening to weaken the Swiss currency which also tended to deter buying interest.
EUR/CHF initially settled around 1.0575 before a move to the 1.0600 area while USD/CHF dipped to lows near 0.9720 before a recovery to the 0.9800 area. There was little change on Wednesday as global equity-market gains curbed potential franc demand.
AUD/USD + USD/CAD
The Australian dollar was underpinned by firmer risk appetite during Tuesday, although underlying sentiment remained fragile, especially given substantial damage to the global economy.
AUD/USD peaked near 0.5975 and a retreat to 0.5915 attracted fresh buying later in US trading as confidence improved.
Risk appetite remained stronger during Wednesday's Asian session which supported the Australian dollar and AUD/USD moved above the 0.6000 level for the first time in a week.
The Canadian dollar was unable to sustain gains as oil prices failed to make significant headway and USD/CAD briefly rallied to 1.4500 after finding support below 1.4400, but the Canadian currency secured fresh gains from late in New York trading with USD/CAD dipping below 1.4400 as oil prices also made net gains.
NOK+ SEK
The Norwegian krone made significant gains in early Europe, but failed to sustain the advance. From lows near 11.80, EUR/NOK rallied to around 12.05.
Stronger risk appetite underpinned the krone on Wednesday with EUR/NOK retreating to near 11.80 and USD/NOK retreating to near 10.90.
There was choppy trading in the Swedish krona, but little overall direction as EUR/SEK consolidated around 11.00 before a retreat to the 10.90 area on Wednesday as risk appetite improved with USD/SEK just below 10.10.
Equities
Euro-zone equities opened sharply higher and made further strong headway during the day, especially as Wall Street equities also surged. The latest PMI data offered little comfort, but hopes for further policy support underpinned sentiment.
The German DAX surged 11.5% on the day with all major bourses registering gains of at least 8%.
Major UK equities made strong gains during the day with support from a powerful global recovery while another day of strong gains for gold also provided support with a 9.3% gain for the FTSE 100 index.
US equities moved sharply higher amid hopes that a stimulus deal was close to being passed. Even with a high degree of uncertainty, the S&P 500 index gained 9.4% as underlying sentiment improved. A deal was priced in, but future edged higher in early Europe as a correction encouraged buying on dips.
Strong US gains and firmer risk appetite boosted Asian markets with an 8.1% gain in Japan's Nikkei 225 index as the yen remained generally weak while the Australian ASX index advanced 5.5% with most sectors able to contribute as commodity prices rallied.
China's Shanghai index posted a 2.2% advance with Hong Kong's Hang Seng index 3.3% higher in late trading with hopes for a temporary lifting of trade tariffs underpinning sentiment.
Commodities
Oil prices continued to make headway ahead of the New York open with WTI strengthening to the $25.0 p/b area on hopes that aggressive Federal Reserve support measures would underpin demand.
Fears over a deep global recession were, however, an important negative factor and WTI retreated to around $23.50 p/b at the European close before further gains to the $24.0 p/b area.
API data recorded a decline in inventories of 1.2mn barrels compared with expectations of a build.
Firmer risk appetite continued to underpin crude with WTI around $24.75 p/b on Wednesday with Brent around $27.70 p/b.
Precious metals strengthened sharply for a second successive session on Tuesday despite strong gains in equity markets. Expectations of aggressive medium-term monetary policies continued to provide underlying backing.
There was, however, further sharp divergence with spot prices trading sharply below futures due to fears over the inability to meet contractual agreements.
This continued on Wednesday with futures trading above $1,660 while spot prices were held just above $1,610 per ounce. Silver made strong gains to the $14.50 per ounce area.
Cryptocurrencies
After an element of profit taking, cryptocurrencies secured further demand on Tuesday as risk appetite remained stronger and equities made net gains. Moves in cryptocurrencies were dominated by risk conditions, although overall buying faded slightly.
There was further buying support at the New York open with bitcoin peaking at weekly highs above $6,800. There was an element of profit taking and coins were unable to make further headway despite further gains in global equities.
Bitcoin traded around $6,700 in early Europe on Wednesday.
Ether pushed to highs above $140 before fading to trade just below this level on Wednesday.
Calendar
Major events for the day ahead: (times in GMT)
11.00: UK CBI retail sales survey
14.30: US EIA oil inventories
Do you want access to trade ideas, signals, education and more all for free? Sign up and deposit with one of our preferred brokers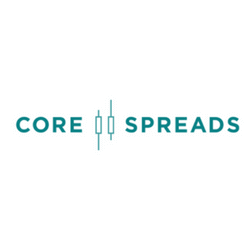 Like our charts? Sign up for free with TradingView.