Daily Market Report – 25th June 2020
Posted: 25th June 2020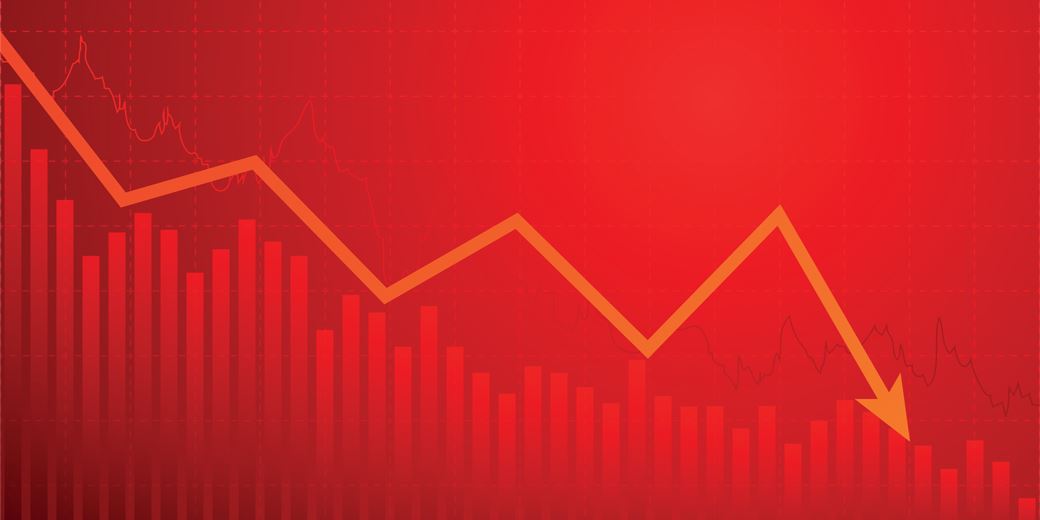 Trade ideas & Daily market report June 25th 2020
Market highlights.
Risk appetite was notably more fragile on Wednesday and dominated market moves with fears over coronavirus and trade developments.
US national new coronavirus cases increased to near record highs and the US threatened fresh tariffs on EU exports.
US and European equity markets posted sharp losses with the defensive tone continuing on Thursday.
The dollar secured renewed defensive support as risk appetite dipped with EUR/USD retreating to 1.1250.
Sterling also lost ground against the dollar as weaker risk appetite undermined wider UK support.
Commodity currencies retreated sharply as risk appetite deteriorated with a Canadian credit rating cut also undermining CAD sentiment.
Oil prices were undermined by fresh demand reservations and weaker equities.
Gold retreated from 7-year highs as the dollar made significant net gains.
The Norwegian krone was hurt by weaker risk condition and dip in oil prices.
Bitcoin declined sharply amid weaker risk appetite.
EUR/USD
French June business confidence strengthened to 77 from 71 previously, although this was slightly below consensus forecasts.  The German June IFO business confidence index strengthened to 86.2 for June from 79.7 the previous month and above consensus forecasts of 85.0. There was a small improvement in the current conditions component and a stronger rebound in the expectations component to 91.4 from 80.5 previously.  IFO chief economist Wohlrabe stated that the economy has passed the trough and is on an upward path now. Conditions remain very tough in the engineering sector, but export expectations have improved significantly and there is likely to be growth of around 7% from the third quarter.
ECB chief economist Lane stated that evidence tilts towards asset purchases being the most efficient tool in current circumstances which suggests opposition to any further cut in interest rates.
After holding firm in early Europe, the Euro dipped lower ahead of the New York open as risk appetite deteriorated again. There were reports that the US was planning to impose tariffs on a further EUR3.1bn worth of goods which undermined sentiment and triggered a sharp decline in equity markets.
Markets continue to monitor progress towards a EU recovery fund with German Chancellor Merkel due to meet French President Macron next week.
US Chicago Fed President Evans stated that no-one at the Fed is thinking about negative interest rates which provided an element of dollar support and the US currency secured defensive demand as risk appetite deteriorated.
Equity markets moved lower and the dollar secured fresh support with EUR/USD dipping below the 1.1300 level. The US currency continued to gain ground in US trading with the commodity currencies retreating sharply and EUR/USD dipped to the 1.1250 area. The dollar maintained a firm overall tone on Thursday with the Euro marginally lower.
USD/JPY
The dollar remained weak in early Europe on Wednesday, but managed to resist further losses. Risk appetite dipped sharply ahead of the New York open with a downbeat assessment of the global economy from the IMF adding to concerns triggered by the threat of increased US tariffs on EU exports. Although the yen gained an element of defensive support from weaker equity markets, the dollar drew support from wider gains with a USD/JPY advance to near 107.00 towards the European close.
The latest data for Florida recorded an increased in new infections of 5.3% compared with the 7-day average of 3.6%. According to the CDC, the number of new cases increased sharply by over 34,000 for the day from below 27,000 on Tuesday and close to record highs recorded for April 24th.
Wider US gains dominated with the USD/JPY just above the 107.00 level. Risk appetite remained fragile on Thursday with the US currency holding steady.
Sterling
Markets remained uneasy over the risks posed by the UK government decision to ease leisure-sector lockdown measures from July 4th, especially as a group of medical experts warned over the threat of a second wave of infections. A weaker tone surrounding global risk appetite also had a notable impact undermining Sterling support.
There were negative comments from EU chief negotiator Barnier during the day who stated that the UK showed no willingness to engage in key areas despite EU efforts to make a number of openings. He also complained that the UK refused to commit to a level playing field, but requested the status of being very close to the EU single market in financial services. The two sides will also fail to finalise talks on financial services equivalence before the June 30th deadline.
GBP/USD declined steadily to lows near 1.2410 against the stronger US dollar as equities remained under pressure while EUR/GBP held around 0.9050.
A majority of market analysts expect the Bank of England to sanction additional quantitative easing by the end of 2020. There were reports that the EU was prepared to compromise on the level playing field issue which could be a positive factor, but the UK currency was unable to respond on Thursday as global risk appetite remained fragile. GBP/USD was held just above 1.2400 as EUR/GBP remained just above 0.9050.
Swiss franc
The Swiss ZEW economic expectations index strengthened to 48.7 from 31.3 previously and the highest reading since December 2017. The Euro was resilient against the Swiss currency despite losses against the US currency and EUR/CHF held around 1.0680 while USD/CHF advanced to around 0.9485.
The franc gained an element of support as equity markets declined further with EUR/CHF retreating to near 1.0660. Risk appetite remained fragile on Thursday, although there were hopes that the EU recovery fund would make headway which limited defensive franc support to some extent with USD/CHF holding below 0.9500.
AUD/USD + USD/CAD
The Australian dollar was unable to make further headway on Wednesday and gradually lost ground as the combination of US dollar gains and weaker risk appetite undermined support. AUD/USD dipped below 0.6900 to trade near 0.6875 at the European close.
Australian data registered a record decline in job vacancies in the 3 months to May and the vulnerability in risk appetite continued to unsettle the Australian currency. AUD/USD found support close to 0.6850 with a slight recovery.
The Canadian dollar was undermined by weaker risk appetite and a drop in oil prices. There was an element of Canadian resilience, although USD/CAD strengthened to near 1.3600.
Fitch downgraded the Canadian sovereign credit rating to AA+ from AAA due to sharp deterioration in government finances which also unsettled confidence and USD/CAD advanced to the 1.3650 area.
NOK+ SEK
The Norwegian April unemployment rate increased to 4.2% from 3.6% previously, although the data was stale.
The Norwegian krone was undermined by the weaker tone in risk appetite and retreat in oil prices.
EUR/NOK strengthened sharply to the 10.90 area and the krone remained on the defensive on Thursday with USD/NOK close to 9.70.
Swedish June manufacturing confidence strengthened to 89.1 from 76.4 previously while consumer confidence increased to 84.0 from 77.0 in May.
The krona overall edged lower with EUR/SEK finding support below 10.50 and trading near 10.55 amid weaker risk appetite before a slight retreat to 10.53 with USD/SEK around 9.37.
Equities
Euro-zone equities dipped sharply in early trading following the US threat to impose additional tariffs on EU exports. Although confidence in an economic recovery was sustained, markets continued to lose ground amid negative risk appetite.
The German DAX index declined 3.4% on the day with a 3.1% decline for the Eurostoxx 50 index.
Major UK equities moved sharply lower amid negative risk conditions and there were also underlying concerns over the earnings outlook. The FTSE 100 index declined 3.1% as oil and metals sectors also declined sharply.
US equities posted net losses as domestic coronavirus fears increased and there was a sharp correction for the Nasdaq index. As confidence faded, the S&P 500 index declined 2.6% with futures edging lower on Thursday.
The mood was generally cautious in Asia as growth concerns dominated, although China and Hong Kong bourses were closed for holidays.
Japan's Nikkei 225 index declined 1.2% with a firm dollar offering some protection while the Australian ASX index declined 2.5% to weekly lows amid sharp losses for the mining and energy sectors.
Commodities
Oil prices lost significant ground on Wednesday, primarily due to a notably dip in risk appetite. Equity markets declined and the US dollar made significant gains.
EIA data recorded an increase in US crude inventories of 1.4mn barrels for the latest week, compared with expectations of 0.3mn, but close to Tuesday's API data. Gasoline stocks recorded a slightly larger than expected draw.
Overall, WTI declined sharply to lows just below $38.0 p/b and dipped further to $37.50 p/b on Thursday before a slight recovery with Brent consolidating close to $40.0 p/b.
Precious metals maintained a firm tone in early Europe, but there was a significant retreat as global risk appetite deteriorated and the US dollar lost ground.
From 7-year highs near $1,780 per ounce, gold retreated to near $1,765 per ounce and held little changed on Thursday.
Silver again failed to hold the $18.00 per ounce area and dipped to below $17.50 with no significant recovery on Thursday.
Cryptocurrencies
Moves in cryptocurrencies have been dominated by risk developments during the past 24 hours.
As equity markets started to retreat early in European trading on Wednesday, coins also came under significant pressure.
Bitcoin initially decline to the $9,500 area and a slide below this level triggered further sharp losses as equities continued to retreat
Overall, bitcoin declined sharply to lows around $9,250. There was a further retreat in Asia on Thursday with a slide to test the $9,000 level before a correction to $9,150.
From highs above $247, Ether also declined sharply to lows just below $230 before a slight recovery.
Calendar
Major events for the day ahead: (times in BST)
11.00: UK CBI retail sales
13.30: US jobless claims
13.30: US durable goods orders
Get award-winning FCA regulated signals and levels on over 30 markets, as well as education resources so you never trade alone.