Market Report – UK unemployment increased to 5.0% in the three months to November
Posted: 26th January 2021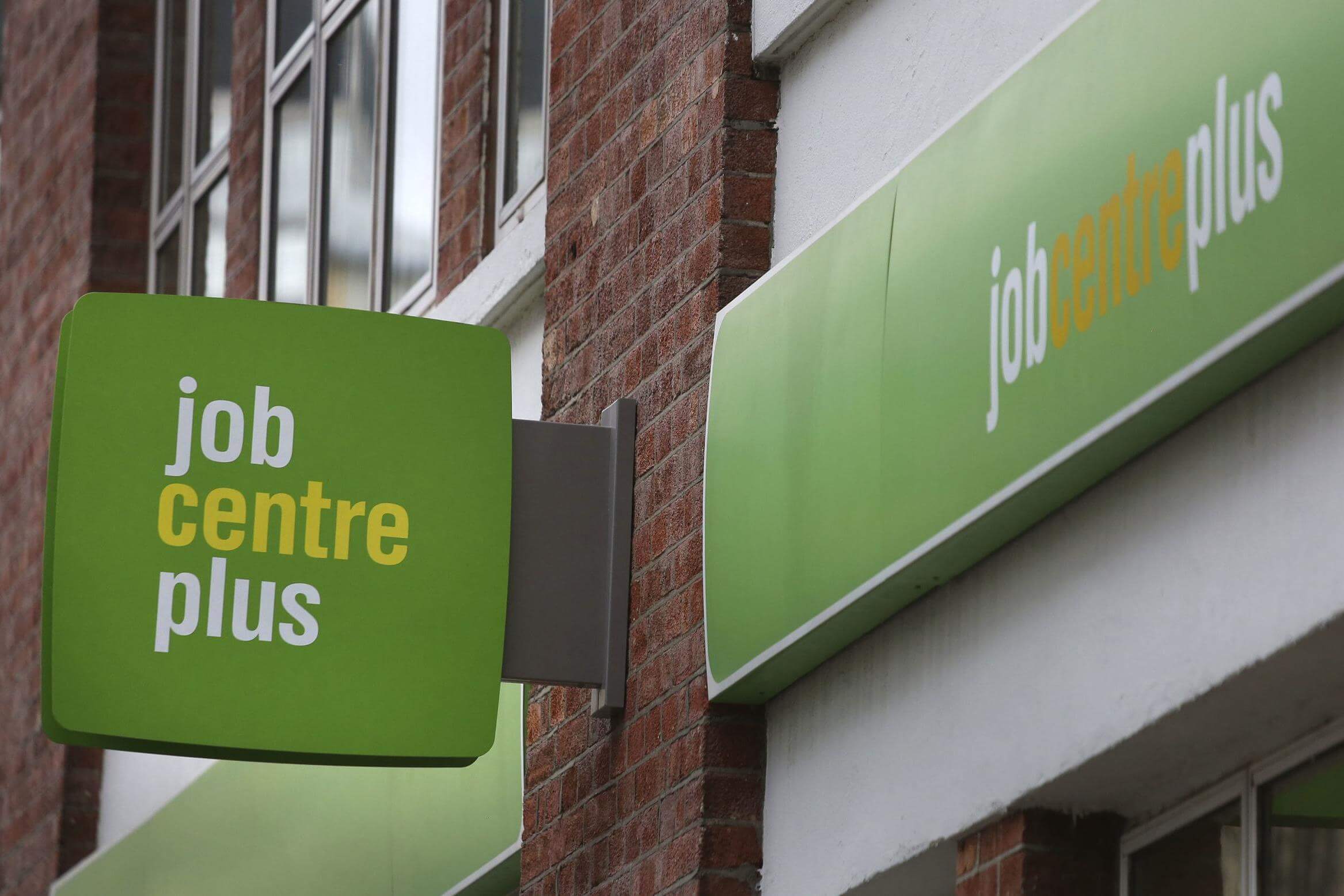 Trade ideas & Daily market report January 26th 2021
Market highlights.
Risk appetite was less confident during Monday amid unease over near-term coronavirus developments.
European equities were hurt by the German IFO data while US equities were mixed.
Risk appetite and equities dipped in Asia on Tuesday amid fresh valuation concerns and fiscal uncertainty.
The weaker German IFO data undermined the Euro with Euro-zone vaccine developments also a concern.
The dollar was able to secure limited relief and also garnered some defensive support with EUR/USD retreating to 1.2120.
Sterling edged slightly lower as vaccine hopes offset the impact of weaker risk conditions with GBP/USD below 1.3700.
Commodity currencies posted measured net losses amid fragile risk conditions.
Oil prices were underpinned by fiscal stimulus hopes before retreating slightly on fragile risk conditions.
Precious metals retreated to some extent as the dollar regained ground.
Ether retreated from record highs amid weaker global risk conditions.
EUR/USD
The German IFO business confidence index declined to 90.1 for January from 92.2 the previous month and significantly below forecasts of 91.8. The current conditions index dipped to 89.2 from 91.3 previously while the expectations index also weakened to 91.1 from 93.0 with both metrics also well below market expectations.
Confidence in the short-term euro-zone outlook dipped further following the IFO data with fears that there would be a further loss of short-term traction.
The latest Reuters survey expected that the German economy would reach pre-crisis levels in mid-2022.
The Euro was also undermined by unease over the near-term coronavirus rollout in the region, especially following reports that initial deliveries of the Astra Zeneca vaccine would be lower than expected. There was also a further row between the EU and vaccine suppliers.
ECB chief economist Lane reiterated that the full central bank PEPP bond-buying envelope need not be used if favourable financing conditions can be maintained. The repeat of slightly more hawkish elements in last week's statement could provide an element of Euro support.
There was, however, a dip in risk appetite towards the European close and the US dollar regained some ground as commodity currencies lost ground. Overall, EUR/USD retreated sharply to lows below 1.2120 before a tentative recovery with markets monitoring global risk.
There were also reports that Italian Prime Minister Conte would resign, although the currency impact was limited. The dollar overall maintained a firm underlying tone, especially as weaker risk appetite triggered fresh demand and EUR/USD was unable to gain traction to trade around 1.2125.
USD/JPY
US Administration coronavirus expert Fauci warned over the logistics issues surrounding the vaccine programme and also expressed some concerns over potential delays to the second vaccine dose. Merck announced that it was shutting down its vaccine programme after weak results. Risk appetite was more cautious at the New York open with significant losses in European equities. Wall Street indices also moved lower which provided an element of Japanese yen support.
US bond yields moved significantly lower on the day which stifled potential US dollar support. Markets expected a dovish stance from the Federal Reserve at Wednesday's policy meeting which curbed potential pressure on equities to some extent.
Yellen was approved as Treasury Secretary in the Senate with 84 members voting to back the nomination and there was also evidence of potential bi-partisan support for the Biden fiscal package. Nevertheless, overall risk appetite weakened on doubts whether over the extent of support and concerns that a substantial amount of positive news had been priced in.
Chinese offshore forward rates moved sharply higher and there were also reservations over US-China tensions in the South China Sea. Overall, US equity futures moved significantly lower and Asian markets also declined with USD/JPY held around 103.70 as the yen gained some defensive support.
Sterling
GBP/USD failed to hold a move above 1.3700 in Europe on Monday and the fresh failure to hold above resistance was a significant factor in eroding support and the UK currency also failed to make further headway against the Euro. The UK currency gained an element of support from optimism over the UK vaccine programme, especially given concerns over near-term difficulties surrounding vaccine programmes in the Euro-zone and US with EUR/GBP near 0.8875.
There were still some reservations over the potential for another Scottish referendum as the issue continued to gain an element of traction.
GBP/USD dipped to 1.3650, but was broadly resilient even when there was a dip in global equities. UK unemployment increased to 5.0% in the three months to November from 4.9% and below expectations of 5.1% while the universal claimant count increase was held at 7,000. The data overall was slightly stronger than expected, but GBP/USD was hampered by weaker risk conditions to trade just below 1.3650 while EUR/GBP was around 0.8890.
Swiss franc
Swiss National Bank sight deposits increased to CHF704.4bn for the latest week from CHF703.8bn the previous week which suggested that there had been only limited central bank intervention to curb franc strength during the week.
The Euro secured a limited advance in early Europe on Monday and managed to hold the gains despite the retreat against the dollar to trade around 1.0780. The dollar posted a net advance, but USD/CHF failed to break above the 0.8900 level. The franc resisted losses on Tuesday amid fragile risk conditions with USD/CHF held just below 0.8900.
AUD/USD + USD/CAD
The Australian dollar was unable to make significant headway in Europe on Monday and gradually lost ground as the US dollar rallied. AUD/USD dipped to lows near 0.7685 as equities moved lower before a recovery to 0.7700.
Risk appetite remained more fragile on Tuesday which hampered the Australian currency and AUD/USD retreated to the 0.7685 area with tight trading ranges amid the local holiday.
The Canadian dollar dipped as the US currency recovered ground and equities retreated with USD/CAD peaking at 1.2780 before a retreat to 1.2735.
With risk conditions more fragile, USD/CAD advanced to the 1.2770 area amid a limited retreat in oil prices.
NOK+ SEK
The Norwegian krone initially held firm on Monday, but then retreated sharply as risk appetite eroded. EUR/NOK peaked just above 10.40 before a limited correction to the 10.38 area.
With risk conditions more fragile on Tuesday, the krone retreated again with EUR/NOK above 10.40 with USD/NOK around 8.58.
There was choppy Swedish krona trading with EUR/SEK eventually settling little changed after finding support close to 10.05. With risk conditions less supportive, the krona edged lower on Tuesday with EUR/SEK near 10.07 with USD/SEK around 8.30.
Equities
Euro-zone equities were hurt by the weak German business confidence data and fresh concerns over vaccine developments amid lower than expected supply. Wall Street equities also dipped late in the European session which undermined sentiment.
The German DAX index declined 1.65% with similar losses across all major bourses during the day.
Major stocks were dragged lower by fears over near-term coronavirus developments, especially with expectations to tighter travel restrictions. European bourses declined and the FTSE 100 index declined 0.8%.
There were mixed influences on Wall Street with some optimism that US coronavirus cases were peaking. There were also expectations of supportive Fed policies, but concerns that overall valuations were inflated. Overall, the S&P 500 index gained 0.35%, but futures moved sharply lower on Tuesday amid fragile risk conditions.
There were significant losses in Asia as markets fretted over US stimulus developments and high valuations with Japan's Nikkei 225 index declining 1.0%.
China's Shanghai index declined 1.5% with the Hong Kong hang Seng index 2.4% lower in late trading with the sharpest overall decline for 2 months.
The Australian market was closed for a holiday.
Commodities
Oil prices were hampered by near-term demand concerns, especially given coronavirus developments. There was an element of optimism over potential US fiscal stimulus and increased confidence in OPEC restraint.
There was no major lead from currency markets while equities dipped into the European close.
Overall, WTI posted limited net gains to $52.60 p/b after finding support below $52.0 p/b.
WTI retreated marginally to around $52.50 p/b on Tuesday amid the more fragile risk conditions with Brent around $55.35 p/b.
Precious metals were initially supported by a weaker dollar and underlying demand, but gold hit resistance above $1,865 and dipped as equities moved lower and the dollar regained some ground.
Gold dipped to just below $1,850 before stabilising and demonstrated some resilience on Tuesday to trade around $1,855 per ounce.
Silver peaked at $25.80 per ounce before a retreat to just below $25.30 per ounce.
Cryptocurrencies
Cryptocurrencies drifted lower in early Europe on Monday with bitcoin edging below the $33,000 level.
There was fresh support ahead of the New York open with bitcoin moving to the $34,500 despite a firmer dollar and less confident tone in equities.
The more defensive tone continued on Tuesday as equities moved lower and risk appetite dipped. There were also concerns over declining liquidity and bitcoin retreated to below $32,000.
After posting record highs over the weekend, ether was subjected to a limited net correction and retreated to just below $1,400. With a more defensive risk tone, Ether dipped to near $1,300 on Tuesday.
Calendar
Major events for the day ahead: (times in GMT)
15.00: US consumer confidence
00.30 (Wed): Australia consumer prices
Get award-winning FCA regulated signals and levels on over 30 markets, as well as education resources so you never trade alone.