Trade ideas – Risk appetite held firm, although volatility was a key feature as the sharp rise in US coronavirus cases increased nerves.
Posted: 26th March 2020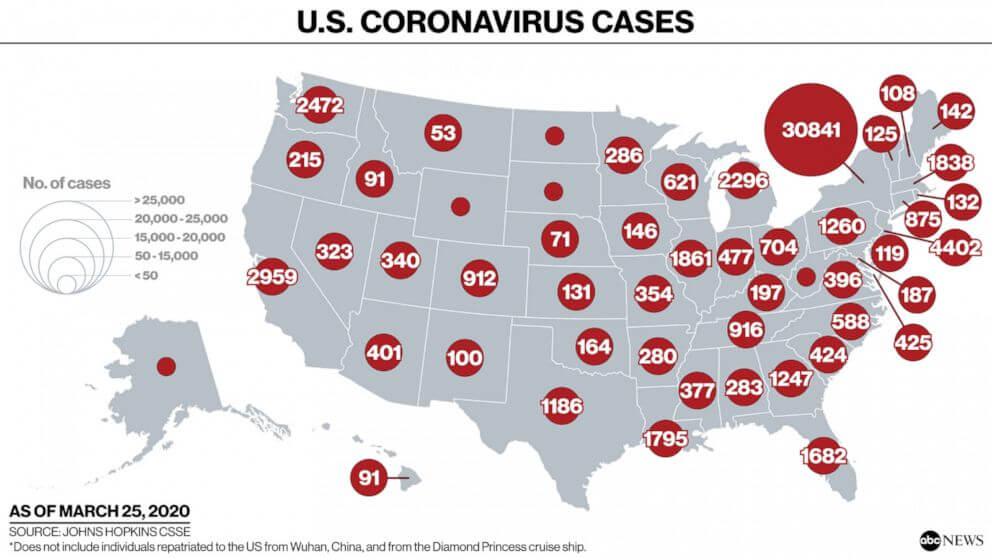 Trade ideas & Daily market report March 26th 2020
Market highlights
Risk appetite held firm on Wednesday, although volatility was a key feature as the sharp rise in US coronavirus cases increased nerves.
Currency-market volatility also increased during the day.
The US Senate approved the $2.0trn support Bill with a House vote likely on Friday.
Equity futures failed to respond positively to the Bill as fears over a US unemployment surge intensified.
The dollar briefly regained ground in early US trading before losing ground again as funding pressures eased and US economic fears increased with EUR/USD above 1.0900.
There was very choppy Sterling trading during the day with little overall net change as unease over the UK outbreak increased.
Commodity currencies were mixed with limited Canadian dollar gains amid a correction from over-sold conditions.
Oil prices made net gains on the firm risk tone, but fears over a slump in demand limited support.
Precious metals edged lower as gold supply stresses eased slightly.
EUR/USD
The German IFO institute issued its final report for March business confidence. The headline index declined further to 86.1 from the flash reading of 87.7 and a substantial decline from 96.0 for February. This was the sharpest monthly decline on record and the weakest reading since June 2009. There was a further decline in the current conditions index and a slightly larger retreat in the expectations component.
According to sources, the ECB is broadly in favour of Outright Monetary Transactions (OMT) if needed, although there would be the risk of fresh legal action. The German lower house suspended the debt brake and approved a EUR156bn supplementary budget to support the economy.
US durable goods orders increased 1.2% for February, slightly above consensus forecasts, although underlying orders declined 0.6% with little impact.
The latest data continued to register a sharp increase in the total number of US coronavirus cases a jump of over 10,000 on the day while the overall death toll increased to 737 from 544. The dollar dipped lower in early Europe before regaining ground with EUR/USD back below 1.0800.
There were, however, fresh dollar losses towards the European close as underlying funding stresses remained lower. EUR/USD initially advanced to near 1.0850 as volatility remained high with extended gains to 1.0880 towards the New York close as the US currency retreated further from 3-year highs. Choppy trading will inevitably continue in the short term.
EUR/USD moved above 1.0900 on Thursday with an important element of nervousness over the jobless claims data due for release at the New York open with expectations of a potential surge to over 1.5 million. German consumer confidence declined sharply for March.
USD/JPY
There were increased concerns over coronavirus developments in Japan with reports of a jump in cases in Tokyo and an instruction for residents to stay at home over the weekend. Equities declined ahead of the New York open with S&P 500 futures dipping into negative territory in jittery markets. There was, however, renewed support for equities ahead of the European close as risk appetite strengthened again. The yen lost ground on the crosses and USD/JPY strengthened to above 111.50. Wider US currency losses triggered a limited retracement later in US trading.
There were delays to the US fiscal support package due to concerns over drafting errors, but the $2.0trn Bill was approved in the Senate after the New York close. A vote is now scheduled in the House on Friday with Trump expected to sign the Bill immediately after the vote. US equity futures declined amid fears over a further sharp increase in US cases.
The dollar lost some ground, although concerns over the Japanese outlook also increased amid fears over a surge in Tokyo cases and potential lockdown in the city. With a more defensive risk tone and wider US losses, USD/JPY declined to just below 110.50.
Sterling
Sterling continued to gain ground in early Europe on Wednesday with an element of short covering while stronger equity markets also provide protection. The UK CBI retail sales index declined only slightly to -3 for March from 1 the previous month and above consensus forecasts of -12. Retailers are expecting a sharp decline for April and there was inevitably huge divergence between sectors. Food retailers reported a huge gain in sales while there were heavy losses for clothing and furniture.
The government and Bank of England reinforced the message to the commercial banks that must keep lending to businesses in an attempt to support the economy.
Overall confidence in the outlook remained weak with fears that the UK response would not be sufficient to contain the coronavirus outbreak while the number of new cases also increased sharply. From highs above 1.1950, GBP/USD declined to lows below 1.1700 in very volatile trading.
As equity markets moved higher again, the UK currency secured fresh support and GBP/USD advanced once again to highs around 1.1900 towards the New York close. The Bank of England will hold its regular policy meeting today with Sterling edging lower as EUR/GBP traded around 0.9200 while retail sales edged lower for February.
Swiss franc
The Credit Suisse investor sentiment index declined sharply to -45.8 for March from 7.7 previously and the lowest reading since February 2015 after the Swiss franc surged. The Swiss National Bank announced that it would set up a refinancing buffer and deactivate the counter-cyclical buffer in order to support credit to the business sector. According to the bank, the coronavirus is having a serious impact on the economy.
EUR/CHF gradually regained ground to highs near 1.0640 around the European close with USD/CHF retreating to around 0.9760. The franc was little changed on Thursday as unease over the Swiss outbreak continued to increase.
AUD/USD + USD/CAD
There was further choppy trading in commodity currencies during Wednesday as equity markets fluctuated widely.
The Australian dollar was unable to make further headway and dipped sharply to lows near 0.5930 before a tentative recovery to the 0.5950 area.
With a more fragile risk tone on Thursday, AUD/USD weakened to near 0.5870 before trading above 0.5900 again as the US currency lost ground.
The Canadian dollar was able to make net gains as risk appetite held firm and the US dollar lost some traction with USD/CAD settling around 1.4300 at the European close. There were further sharp losses later in New York with USD/CAD declining to the 1.4200 area.
As equity markets retreated and oil prices retreated, USD/CAD advanced to 1.4260 in choppy trading.
NOK+ SEK
The Norwegian krone was able to resist further selling pressure on Wednesday with EUR/NOK around 11.75 as risk appetite maintained a more positive tone. Speculation over Norges Bank intervention also protected the currency.
Although risk conditions were more fragile on Thursday, the krone was resilient with EUR/NOK around 11.75 with USD/NOK around 10.77.
The Swedish krona lost ground when equities lost traction with EUR/SEK moving above 11.00 amid fears over the European trade and growth outlook with EUR/SEK just above 11.00 on Thursday and USD/SEK just above 10.10.
Equities
Euro-zone equities opened with sharp gains and posted an advance of close to 4% in early trading, but volatility was the main feature with a notable retreat as fears over the European death toll increased. Fresh US gains triggered a fresh turnaround later in the session.
The German DAX closed with a 1.8% gain with a 1.7% advance for the Italian FTSE MIB index, although there was a gain of over 4% for the French CAC 40 index.
Major UK equities posted sharp net gains on Wednesday, although a sharp retreat in mid-session reinforced nervous sentiment. There were fresh gains late in the day with a 4.4% advance for the FTSE 100 index.
US equities posted fresh gains at mid-session amid optimism that Congress would pass the support Bill.  There was a more cautious stance into the close amid last-minute delays to the Bill as fears over the outlook also increased. The S&P 500 index closed 1.1% higher with futures edging lower on Thursday.
Asian equities lost traction amid caution over the global outlook with Japan's Nikkei 225 index declining 4.5% amid domestic economic fears. China's Shanghai index declined 0.6% with Hong Kong's Hang Seng index 1.1% lower in late trading amid expectations of weak earnings data.
The Australian ASX posted a 2.3% gain as defensive sectors gained support.
Commodities
Oil prices continued to gain some support from the improved tone in global risk appetite during Wednesday with expectations of a US stimulus Bill also supportive.
There were still important concerns over the weakness in demand and global refinery runs were also being cut in response to weakness in final demand.
EIA data recorded an inventory build of 1.6mn barrels for the latest week compared with expectations of 2.6mn barrels and gasoline stocks declined while production declined slightly.
WTI declined to lows just below $23.0 p/b before a rally to $24.50 p/b and consolidation around $24.0 as choppy trading inevitably continued.
There was further choppy trading in gold futures during Wednesday amid sharp fluctuations in equities and currency markets.
Volatility in spot gold declined slightly with support just below $1,600 and selling interest near $1,620 as CME attempted to ease a supply squeeze.
Gold tended to edge lower as equities retreated and it settled close to $1,600 per ounce with silver around $14.50 per ounce.
Cryptocurrencies
Cryptocurrencies made further net gains in early Europe on Wednesday with bitcoin pushing to highs just below the $7,000 level as global equities made net gains.
Overall moves remained correlated with risk conditions, although volatility was contained given sharp moves across other asset classes.
As risk appetite dipped, bitcoin retreated to near $6,500 in choppy trading and it failed to regain territory later in US trading despite a solid tone in risk appetite.
Volatility was subdued on Thursday with bitcoin trading around $6,650.
From highs above $140, Ether declined to the $135 area with little change on Friday.
Calendar
Major events for the day ahead: (times in GMT)
12.00: Bank of England policy decision
12.30: US jobless claims
Do you want access to trade ideas, signals, education and more all for free? Sign up and deposit with one of our preferred brokers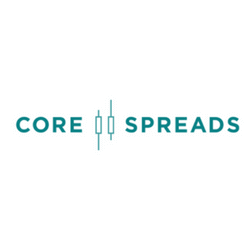 Like our charts? Sign up for free with TradingView.