Trade ideas – Sterling crushed after heated exchanges
Posted: 26th September 2019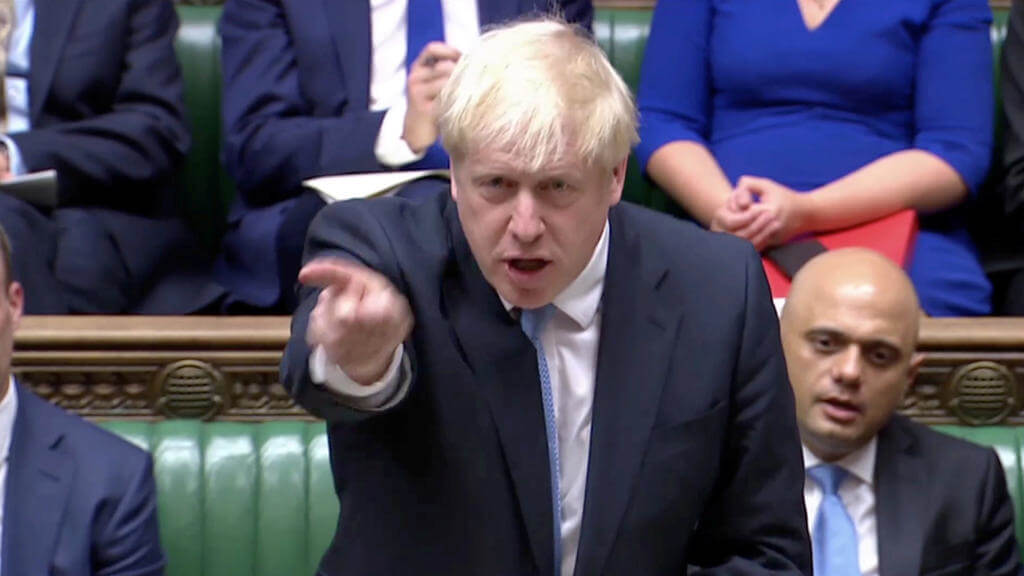 Trade ideas & Daily market report September 26th 2019
Market highlights
The dollar strengthened to 10-day highs, primarily reflecting a lack of confidence in other major currencies, while higher US yields were also supportive.
The Euro failed to make headway and EUR/USD dipped to near 2-year lows.
Sterling was undermined by the very acrimonious political tone as parliament resumed business.
There was optimistic rhetoric on US-China trade from President Trump, although market conviction was lacking as impeachment manoeuvring continued.
Global equity markets were little changed despite US gains with fears that rhetoric could rapidly turn negative again.
Precious metals were undermined by higher yields and dollar gains, but found support at key levels.
Bitcoin stabilised, but without a significant recovery.
EUR/USD
Overall dollar sentiment remained uncertain on Wednesday, especially given increased domestic political uncertainty, but confidence in European and commodity currencies remained weak which provided firm dollar support by default.
ECB Council member Lautenschlaeger announced that she would resign from the bank with reports that the resignation was due to opposition to the ECB measures announced this month, reinforcing expectations of a dovish policy.
Elsewhere, former Finance Minister Schaeuble called for a shift in fiscal policy as underlying pressures for increased government spending intensified, but the Euro remained under pressure with markets wanting decisive policy action.
US Chicago Fed President Evans stated that policy needed to be on guard given the risks associated with trade, but he was not trying to overcome risks that haven't yet materialised. Overall, he was open to the possibility of a further rate cut this year, although the overall rhetoric was not overtly dovish while Dallas head Kaplan stated that current policy is on the margin of being accommodative. A stronger than expected reading for new home sales of 713,000 also boosted confidence.
Although net yield spreads moved slightly against the US currency, the dollar make significant gains during the day and pushed to 10-day highs on a trade-weighted basis. After failing to hold the 1.1000 area, EUR/USD declined to below 1.0950 and close to 2-year lows before a marginal recovery on Thursday as the dollar corrected slightly.
USD/JPY
There were concerns that a more partisan tone in the US Congress could act as a further barrier to US-China trade progress with President Trump more likely to adopt a hard-line approach. Global equity markets initially remained on the defensive at 2-week lows, but US yields edged higher and wider gains underpinned the dollar with a USD/JPY move above 107.50 against the yen.
The Federal Reserve short-term repo operation was again oversubscribed which suggested strong demand for funds.
Treasuries retreated further following comments from President Trump that a US-China trade deal could come sooner than expected. With wider US gains and a recovery in equities, USD/JPY pushed to highs near 107.80.
Political tensions remained high with reports that a majority of the House of Representatives backed impeachment proceedings against President Trump. There were still hopes for US-China trade progress, but Asian equities struggled to make headway and the dollar edged lower with concerns that positive rhetoric would not be sustained as USD/JPY traded around 107.60.
Sterling
UK mortgage approvals declined slightly to 42,600 for August from 43,300 previously. The CBI retail sales survey recovered to -16 for September from -49 previously with a net positive figure for the car sector, although this was the fifth successive figure in negative territory and retailers expected another decline for October amid weak underlying sentiment.
The House of Commons resumed business after its suspension had been deemed unlawful, but the confrontational rhetoric increased fears that there would be no compromise to reach a Brexit deal. In this environment, Sterling lost ground as the high degree of uncertainty undermined confidence amid fears over a lack of inward investment.
European Parliament Brexit coordinator Verhofstadt stated that the UK had only presented potential components as an alternative to the Irish backstop. Sterling lost ground steadily with EUR/GBP moving above 0.8850 despite vulnerability elsewhere while GBP/USD declined sharply to lows below 1.2350 before a marginal recovery.
Swiss franc
The Credit Suisse economic expectations index recovered to a 4-month high of -15.4 for September from -37.5 previously.
The franc maintained a firm tone during Wednesday as underlying reservations over the global trade and growth continued to curb any potential selling even though gold moved lower.
The Euro was unable to make headway despite an increase in German yields during the day with EUR/CHF lows near 1.0820. Hopes for US-China trade progress provided an element of support to risk appetite which curbed franc support and USD/CHF moved back above 0.9900.
AUD/USD + USD/CAD
The Australian dollar was unable to make headway during Wednesday and wider US strength pushed AUD/USD sharply lower with a dip to below 0.6750 at the European close.
Australian data recorded a dip in job vacancies and markets continued to speculate over a further cut in interest rates at next week's Reserve Bank meeting.
Overall currency sentiment remained fragile with AUD/USD only just above 0.6750 in early Europe on Thursday.
The Canadian dollar was also hampered by US currency strength and there was little support from oil prices. USD/CAD was unable to challenge the 1.3300 area, although there were net gains to 1.3270.
The Canadian currency was resilient on Thursday with USD/CAD just above 1.3250.
NOK+ SEK
Underlying global growth reservations continued to limit support for Scandinavian currencies, although political stability provided net support.
The Norwegian krone was held in relatively tight ranges during Wednesday with Euro vulnerability helping to cushion the local currency and EUR/NOK retreated to the 9.90 area before settling above this level on Thursday with USD/NOK around 9.05.
The Swedish krona was unable to make headway with EUR/SEK closing just above 10.67 and edging higher on Thursday with USD/SEK around 9.75.
Equities
Euro-zone equities were unable to make headway during Wednesday with political uncertainty and earnings concerns continuing to sap confidence.
The Eurostoxx 50 index declined 0.5% on the day with significant losses against all major bourses.
Major UK equities were cushioned by sharp Sterling losses during the day with the FTSE 100 index registering only marginal losses despite weakness in the resources sector.
US equities recovered from political-led losses seen on Tuesday with some reassessment of impeachment-hearings implications. Positive rhetoric from Trump on US-China trade also sparked buying interest and the S&P 500 index gained 0.6% on the day.
Asian equities struggled to make headway as uncertainty dominated.
Japan's Nikkei 225 index closed with marginal gains while the Australian ASX index declined 0.5% as mining stocks registered net losses and growth concerns persisted.
After opening higher, China's Shanghai index traded 0.8% lower in late trade as trade doubts deterred buyers while there were marginal gains for Hong Kong's Hang Seng index.
Commodities
Oil prices were undermined in European trading by reports that Saudi Arabia had restored oil production capacity to pre-attack levels.
EIA data recorded a build of 2.4mn barrels in the latest week compared with consensus forecasts of a small draw, although the market was braced for a build after the AI release.
Gasoline stocks also increased, although there was a notable draw in distillate.
Oil prices dipped after the data with demand concerns also a negative factor. WTI dipped to near $55.70 p/b before recovering to $56.50 following more positive trade rhetoric. WTI settled near $56.50 p/b on Thursday with Brent around $62.30 p/b.
Gold was undermined by a firm US dollar with higher bond yields and gains in US equities also negative factors. Spot gold dipped to test the $1,500 per ounce level. There was support close to this level and recovered to near $1.510 per ounce on Thursday.
Silver came under sustained selling pressure and dipped below $18.00 per ounce before finding support and regained this level on Thursday.
Cryptocurrencies
After the sharp slide seen the previous day, cryptocurrency sentiment remained fragile on Wednesday with only a very tepid recovery attempt limiting support.
There were further concerns over an underlying lack of interest from large institutional investors which undermined sentiment.
Bitcoin found support above $8000 and attempted a rally late in US trading, but buying faded quickly and it settled near $8400 in early Europe on Thursday.
Ether was held in narrow ranges and settled near $170 with a lack of underlying buying interest.
Calendar
Major events for the day ahead: (times in BST)
13.30: US GDP (Q2 final reading)
16.45: Fed Vice-Chair Clarida speech
Do you want access to trade ideas, signals, education and more all for free? Sign up and deposit with one of our preferred brokers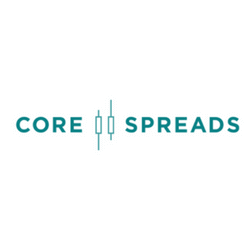 Like our charts? Sign up for free with TradingView.