Trade ideas – US equities posted fresh record highs
Posted: 26th November 2019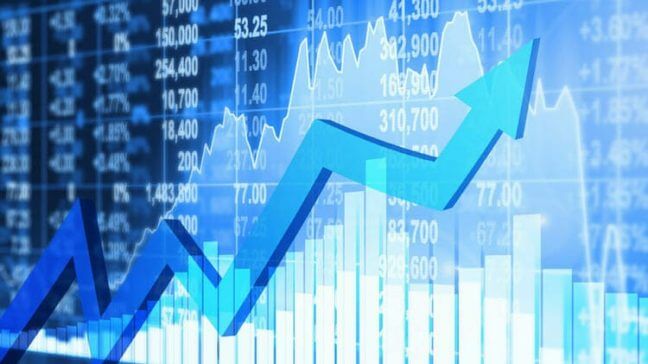 Trade ideas & Daily market report November 26th 2019
Market highlights
Risk appetite held firm with Chinese comments stating that a consensus for reaching a deal had been secured underpinning confidence.
US equities posted fresh record highs with global bourses making net gains.
The dollar held a firm tone, although narrow ranges dominated with a lack of fresh developments
EUR/USD held just above 1.1000 as German business confidence strengthened slightly.
Sterling secured net gains on hopes for a Conservative Party election victory and passage of the Brexit deal.
Oil prices were resilient in choppy conditions ahead of next week's OPEC meeting.
Precious metals continued to drift lower amid a lack of support for defensive assets.
Bitcoin secured a corrective recovery from 6-month lows.
EUR/USD
The German IFO business confidence index edged higher to 95.0 for November from a revised 94.7 the previous month and in line with consensus forecasts. There was a marginal improvement and larger gain for the expectations component. The IFO stated that manufacturing was stuck in recession and it was too early to talk of a turnaround in the economy, although retailers were expecting strong spending around Christmas. Overall confidence in the Euro-zone outlook remained weak which hampered Euro support with the currency unable to make headway.
ECB Council member Holzman stated that the bank is on a good route to change the way policy decisions are decided. Over the medium term, this could suggest larger barriers to further monetary easing, but the immediate market impact was limited.
The Chicago Fed National Activity Index declined to -0.71 for October from -0.45 the previous month with all components in negative territory as the decline in industrial production had an important impact. Overall sentiment towards the economy was, however, more optimistic following the business confidence data released last month.
According to futures markets, the chances of further interest rate cuts in 2020 continued to fade which underpinned the dollar. Narrow ranges prevailed with EUR/USD settling just above 1.1000. Fed Chair Powell reiterated that the current monetary stance was likely to remain appropriate while also repeating that it would respond accordingly if there is a material reassessment of the economic outlook. Market reaction to the comments was limited with EUR/USD around 1.1015.
USD/JPY
Ahead of the New York open, Chinese sources suggested that the US and China had basically reached a broad consensus on a phase-one trade deal including the removal of tariffs, but that there were still differences on the extent to which existing tariffs should be reduced. Overall risk appetite remained positive, although sentiment was hampered by unease over the Chinese economy. The central bank stated that downward pressure on the economy was increasing and it would be difficult to eliminate problems in the short term, increasing concerns over underlying domestic trends.
With Treasuries trading slightly higher on the day, USD/JPY was capped near 109.00 and settled just below this level.
US and China officials held a trade call on Tuesday and there were further reports that consensus had been reached on solving issues. USD/JPY pushed to 2-week highs near 109.20 before fading given that the deal had not actually been agreed. In particular, there are still uncertainties over existing tariffs and USD/JPY was close to 109.00 in early Europe.
Sterling
The UK CBI retail sales index strengthened to -3 for November from -10 the previous month and above consensus forecasts. Retailers also expected sales to increase for December with retailer confidence at a 7-month high.
The data provided a slight Sterling lift, although political factors continued to have a greater influence. Market confidence that Prime Minister Johnson would secure a majority in the December 12th General Election boosted Sterling for most of the day with a GBP/USD move above 1.2900 while the EUR/GBP retreated to near 0.8530 and close to 6-month lows.
One opinion poll reported a narrowing of the Conservative lead which helped trigger a significant Sterling correction, although there was solid support on dips. There was net UK currency support from a firm tone in global risk appetite amid Sterling would benefit from any US-China trade deal. There was little change on Tuesday as GBP/USD traded near 1.2900.
Swiss franc
EUR/CHF held steady just below 1.1000 against the Swiss franc ahead of Monday's New York as the franc failed to generate significant support. USD/CHF continued to edge higher to around 0.9985.
Another failure to break 1.1000 triggered a significant correction with EUR/CHF declining to the 1.0970 area as the dollar also lost ground into the European close. There was no USD/CHF challenge on the crucial parity level which also triggered a net correction.
Although risk appetite held firm on Tuesday, the Swiss franc was able to resist fresh losses with EUR/CHF held below 1.1000.
AUD/USD + USD/CAD
Concerns over Chinese economic growth trends continued to hamper the Australian dollar during Monday with AUD/USD retreating to near 0.6770 as the US dollar maintained a firm tone.
Confidence in the domestic economy remained weak which continued to hamper sentiment and AUD/USD was held close to 0.6780 on Tuesday even with firm global risk appetite.
The Canadian dollar was unable to gain any traction with USD/CAD testing resistance above 1.3300. Oil prices and risk appetite held steady, but the Canadian dollar failed to generate any momentum and USD/CAD traded just above 1.3300 on Tuesday.
NOK+ SEK
The Norwegian krone was unable to make headway on Monday despite slightly more positive global risk sentiment.
EUR/NOK pushed to highs above 10.12 before correcting slightly and trading just above 10.10 on Tuesday with USD/NOK around 9.17.
After strengthening in early European trading on Monday, the Swedish krona was unable to sustain gains with EUR/SEK recovering strongly from 3-month lows near 10.55. The pair traded just above 10.60 on Tuesday with USD/SEK near 9.64.
Equities
Euro-zone equities drew support from the more positive risk sentiment while German business confidence data provided limited support to domestic-orientated stocks.
The German DAX index gained 0.6% with a 0.8% advance for the Italian FTSE MIB index and bourses overall strengthened to 1-week highs amid global gains and merger activity.
Major UK stocks posted significant gains with a limited boost from trade hopes while mid-caps posted strong gains. The FTSE 100 index was resilient in the face of Sterling gains and posted a firm gain of close to 1.0%.
US equities looked to adopt a positive tone on trade talks with strength in the technology sector and merger activity also boosting sentiment. The S&P 500 index strengthened 0.7% to a fresh record high.
Sentiment held firm in Asia on Tuesday, although equities struggled to make significant headway.
Japan's Nikkei 225 index gained 0.35% as the dollar held a firm tone while there was a stronger 0.8% advance for the Australian ASX index as reports of merger activity boosted sentiment.
China's Shanghai index traded marginally higher at the close with domestic economic reservations limiting support while Hong Kong's Hang Seng index registered marginal losses.
Commodities
Oil was subjected to choppy trading during Monday with next week's OPEC meetings a significant focus. There was net support from renewed hopes that the US and China would be able to conclude a trade deal which would underpin global crude demand.
WTI, however, dipped to lows near $57.20 p/b on position adjustment before a recovery to the $58.0 area.
WTI traded just below $58.0 p/b on Tuesday with Brent near $62.50 p/b.
Precious metals were unable to gain any traction on Monday as the combination of solid risk conditions and a firm US dollar continued to sap underlying support.
Gold drifted lower with a retreat to below $1,460 per ounce and 2-week lows just below $1,455 before a marginal recovery on Tuesday. Silver remained on the defensive, but again held just above the important $17.00 per ounce area.
Cryptocurrencies
After heavy losses, cryptocurrencies were able to secure a corrective recovery during Monday. Bitcoin found support close to $6,500 and rallied sharply to the $7,200 area as short covering gathered pace.
Underlying sentiment was still broadly negative, especially with serious Chinese reservations over coins. Global equity markets also limited potential support for alternative assets.
Choppy trading continued on Tuesday with bitcoin trading around $7,200.
Ether found support around $132 and secured a sharp recovery to the $150 area before stabilising.
Calendar
Major events for the day ahead: (times in GMT)
13.30: US goods trade balance
15.00: US consumer confidence
Do you want access to trade ideas, signals, education and more all for free? Sign up and deposit with one of our preferred brokers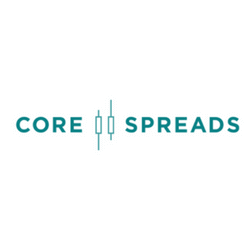 Like our charts? Sign up for free with TradingView.