Trade ideas – Political tensions curbed Sterling support
Posted: 27th September 2019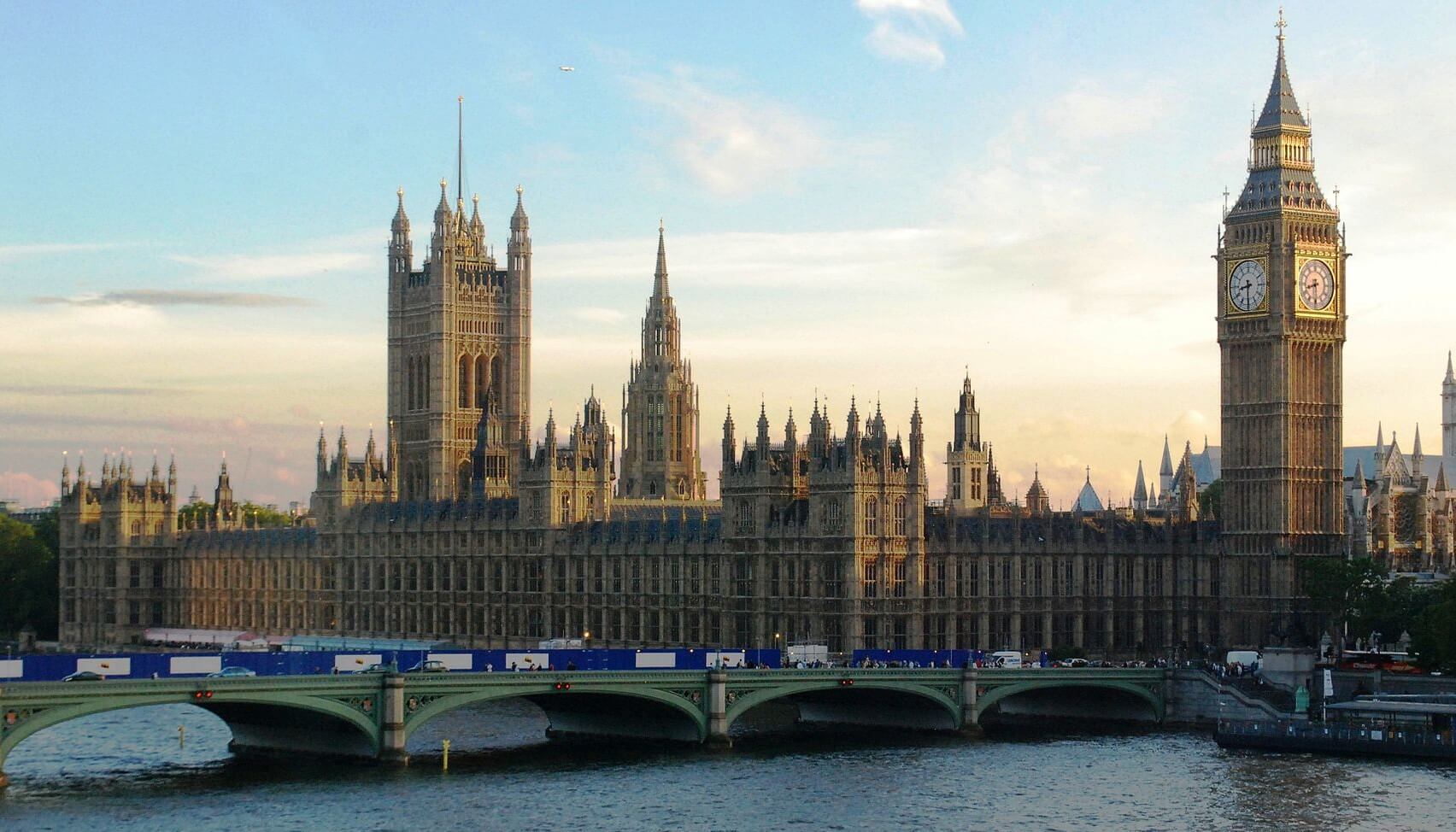 Trade ideas & Daily market report September 27th 2019
Market highlights
The dollar continued to gain support by default amid a lack of confidence in other majors with tightness in money markets also providing support.
Underlying concerns over the Euro-zone growth and political environment pushed EUR/USD to fresh 28-month lows near 1.0900.
Political stresses and trade uncertainty stifled risk appetite with equity markets registering slight net losses amid mixed performances.
Domestic political tensions continued to curb Sterling support, especially with very cautious EU rhetoric.
Choppy trading continued in oil with slight net losses on underlying demand concerns
Precious metals were hampered by dollar strength, but gold held key support.
Bitcoin dipped to 3-month lows with a dip below $8,000.
EUR/USD
Euro-zone annual money supply growth strengthened to 5.7% for August from 5.2% previously and the strongest reading since March 2009 which should dampen pressure for the ECB to sustain very aggressive monetary expansion.
The Euro remained under pressure, however, with the single currency dipping to near 1.0920 against the US dollar. Early in New York trading, German Chancellor Merkel stated that the job of politics is to ensure that the ECB is not over-strained on monetary policy. The comments increased speculation over a potential fiscal boost which briefly boosted the Euro.
The final reading of US second-quarter GDP was unchanged at 2.0% and in line with market expectations while price indicators were slightly stronger than expected. Jobless claims increased slightly to 213,000 in the latest week from 210,000.
The August goods trade deficit widened slightly to $72.8bn from $72.5bn with exports and imports increasing slightly.
Minneapolis Fed President Kashkari stated that he pushed for a 0.50% rate cut at the September meeting due to signs that US businesses are slowing hiring plans. Richmond Fed Barkin stated that recent rate cuts do not mean that the Federal Reserve is in a prolonged easing period, although trade uncertainty and weaker growth abroad were posing headwinds. Markets overall were less convinced that there would be further rate cuts this year which helped underpin the dollar
The US currency overall maintained a firm tone, supported in part by further tightness in money markets and pushed to 3-week highs on a trade-weighted basis as investors were unable to find attractive alternatives. The Euro recovered only briefly and EUR/USD dipped to fresh 28-month lows near 1.0900 after the European close with only a marginal recovery on Friday.
USD/JPY
Treasuries rallied on Thursday with the 10-year yield retreating to just below 1.70% while equity markets traded lower. The dollar was still able to make limited headway due to wider strength and USD/JPY advanced to around 107.80 against the Japanese currency. Trade concerns remained a focus with reports that the US was unlikely to extend the temporary waiver on Huawei.
US Congress probed President Trump's dialogue with the Ukrainian President as part of the impeachment investigation which maintained underlying uncertainty, although there was only limited market impact as uncertainty prevailed.
The Tokyo core inflation rate declined to 0.5% for September from 0.7% previously with the overall rate at a 16-month low, maintaining pressure for the Bank of Japan to ease monetary policy further. Asian equities retreated with significant losses for Japan's Nikkei 225 index and the yen maintained a firm overall tone with USD/JPY close to 107.70 in early Europe.
Sterling
On Thursday, a Junior Brexit Minister stated that the Withdrawal Agreement would be re-opened, although markets were sceptical while EU Chief Negotiator Barnier reiterated that the EU was ready to work on new proposals.
The House of Commons atmosphere remained extremely tense as all sides plotted their next moves. A government request for a parliamentary recess next week for the Conservative Party conference was rejected and there was no evidence of compromise which continued to hamper Sterling sentiment. There were further concerns that the government would look to bypass legislation demanding that Prime Minister Johnson seeks a Brexit extension.
The Euro was unchanged on the day near 0.8850 while the UK dipped to 2-week lows near 1.2300 before a slight recovery. The GfK consumer confidence index improved slightly to -12 from -14, but political factors continued to dominate with the UK currency around 1.2330 on Friday.
Swiss franc
The Swiss franc maintained a firm tone during Thursday with firm sentiment, although it was unable to extend gains.
Underlying political concerns surrounding the EU and US were significant factors in underpinning the Swiss currency, particularly with background Middle East tensions also an important factor.
EUR/CHF recovered to just above 1.0850 against the Swiss currency while USD/CHF advanced to near 0.9950 before stalling. Markets will remain wary over potential position adjustment ahead of the weekend with the Swiss currency little changed as the dollar traded around 0.9935.
AUD/USD + USD/CAD
The Australian dollar attempted to stabilise on Thursday, but gains were limited and AUD/USD retreated to near 0.6750 as the US currency gained fresh support.
Sentiment remained subdued on Friday with major domestic banks forecasting that the Reserve Bank would cut interest rates again at next week's policy meeting.
Weaker equities and trade uncertainty also sapped support with AUD/USD held around 0.6760 on Friday.
The Canadian dollar was unable to make significant headway amid a firm US dollar and USD/CAD found further support below 1.3250.
Global conditions dominated with USD/CAD near 1.3270 on Friday with markets waiting for any guidance from the Bank of Canada.
NOK+ SEK
The Euro was unable to make headway during Thursday amid underlying growth fears. EUR/NOK strengthened to near 9.94 before a retreat below 9.92 with little change on Friday with USD/NOK around 9.09.
Swedish consumer confidence declined according to the latest survey, although there was a significant recovery in manufacturing confidence on the month with a slight dip in overall sentiment.
The krona was held in tight ranges and EUR/SEK settled near 10.66 with USD/SEK around 9.77.
Equities
Euro-zone equities made limited headway on Thursday amid hopes for Euro-zone fiscal stimulus, although there was still unease over weak growth and underlying earnings trends.
The German DAX index gained 0.4% with larger gains for the French and Italian bourses.
UK equities were underpinned by further Sterling weakness and hopes for global trade progress, and the FTSE 100 index gained 0.9% despite concerns after earnings warnings.
Wall Street stocks were unsettled by political uncertainty with dollar strength also a potential threat to earnings and the S&P 500 index declined 0.2%.
Asian markets overall lost ground on Friday, although with significant divergence with company moves dominating amid no major macro developments.
Japan's Nikkei 225 index declined 0.8%, primarily driven by losses in Softbank with mixed fundamentals.
China's Shanghai index was hampered by subdued profits data, but traded 0.3% higher near the close on hopes for trade headway while Hong Kong's Hang Seng index was 0.15% lower.
The Australian ASX index, however, gained 0.55% despite weakness in miners as hopes for a Reserve Bank rate cut next week supported sentiment.
Commodities
Oil prices struggled for direction on Thursday amid mixed developments. The recovery in Saudi Arabian output had a negative impact on sentient and crude was hampered by a firm dollar with WTI dipping to 10-day lows.
There was, however, a recovery after the European close following a US Defence Department report that it would deploy additional resources to the region.
WTI dipped to lows near $55.50 p/b before a solid recovery to around $56.50 p/b. Choppy trading continued with WTI near $56.20 p/b on Friday with Brent around $62.20 p/b.
Gold was undermined by firm dollar during Thursday, although there was support close to $1,500 per ounce as underlying demand provided protection. There was resistance close to $1,510 with prices close to $1,505 on Friday as a firm dollar continued to curb gold buying.
Silver hit selling interest near $18.00 per ounce and retreated to near $17.80 on Friday.
Cryptocurrencies
Cryptocurrencies were initially held in narrow ranges on Thursday, but underlying sentiment remained weak with little in the way of corrective recoveries.
Bitcoin registered another sharp decline in New York trading with a slide to 3-month lows below $8,000.
Buying interest remained limited with bitcoin just below $8,000 on Friday as the dip below the 200-day moving average for the first time since April also undermined investor confidence.
Ether also remained under pressure and retreated to 4-month lows near $160 before a slight recovery.
Calendar
Major events for the day ahead: (times in BST)
13.30: US durable goods orders
13.30: US PCE core prices index
Do you want access to trade ideas, signals, education and more all for free? Sign up and deposit with one of our preferred brokers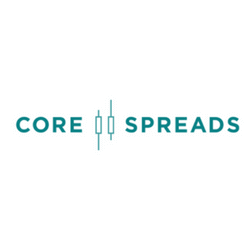 Like our charts? Sign up for free with TradingView.