Trade ideas – Sterling retreated as more opinion polls suggested a narrowing Conservative poll lead
Posted: 27th November 2019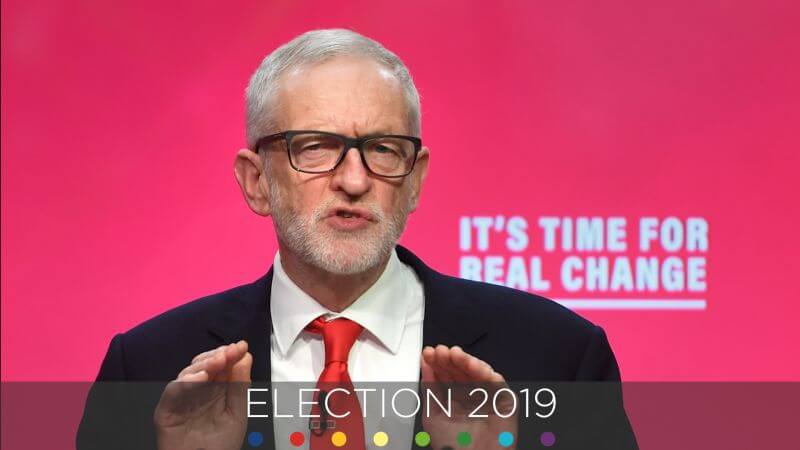 Trade ideas & Daily market report November 27th 2019
Market highlights
Risk appetite held steady on Tuesday amid cautious optimism over US-China trade talks, although with no definitive developments.
US equities posted fresh record highs while weak Chinese profits data emphasised underlying economic risks and dampened global support.
The dollar held in narrow ranges with EUR/USD trapped just above 1.1000.
The yen and Swiss franc were unable to make headway as risk appetite held firm.
Sterling retreated as more opinion polls suggested a narrowing Conservative poll lead.
Oil prices made net gains amid trade hopes, but stalled after the API inventory data.
Precious metals failed to gain significant traction given subdued demand for defensive assets.
EUR/USD
There were no significant Euro-zone developments during Tuesday with the Euro unable to make significant headway, especially as yield spreads moved slightly against the single currency as German yields dipped lower.
The US October goods trade deficit narrowed to $66.5bn from $70.5bn the previous month with a sharp monthly decline in imports and smaller reduction in exports. There is likely to have been an impact from China front-loading shipments in previous months ahead of tariff increases. A narrower deficit will provide net support to fourth-quarter GDP.
Consumer confidence declined to 125.5 for November from a revised 126.1 previously with an increase in the expectations component offset by a dip in the current conditions. There was a slight dip in confidence in the labour market and it was the fourth successive monthly decline, although overall sentiment remained strong in historic terms.
The Richmond Fed manufacturing index declined to -1 from 8 previously as orders came under fresh pressure, although companies were more optimistic over the outlook and confidence in the US outlook held steady.
Dallas Fed resident Kaplan stated that monetary policy is in the right place. There were no overt comments on monetary policy from Governor Brainard and there was no significant shift in futures markets with a December rate cut ruled out. Narrow ranges continued to prevail with EUR/USD continuing to settle just above the 1.1000 level.
USD/JPY
Trade rhetoric from the US and China was generally positive during Tuesday with President Trump stating that the US was in the final throws of reaching a deal. There was, however, an important element of caution, especially with reports that the roll-back of existing tariffs remained an important issue preventing final agreement.
US bond yields edged lower while equities posted slight gains at the European close. In this environment, USD/JPY was able to hold above 109.00, but struggled to make further headway.
President Trump stated that he is holding up the China trade deal as it has to be good. Some Chinese sources also suggested that there was a major push to get text finalised and overall risk sentiment held firm in Asia ahead of Thursday's Thanksgiving holiday. There were, however, still concerns over the wider Chinese economic outlook, especially as industrial profits declined 9.9% in the year to October from 5.3% previously and USD/JPY settled around 109.15 in early Europe.
Sterling
UK mortgage lending through the main banks was below consensus forecasts for October. The latest UK opinion poll for the December 12th election also suggested that the Conservative Party lead over the opposition Labour Party had narrowed. This was a significant trigger pushing Sterling lower with the GBP/USD failure to hold above 1.2900 also a factor.
EU Chief Negotiator Barnier stated that it would be very difficult for the UK to secure a free-trade deal by the end of 2020 and also warned that the UK may need to accept freedom of movement. The rhetoric reminded markets of the potential difficulties faced by the UK government next year even if the Brexit deal is passed in parliament, although sources also indicated that the EU would prioritise trade talks. There was little net change in global risk conditions during the day.
GBP/USD retreated to lows around 1.2835 before a tentative recovery while EUR/GBP hit resistance near 0.8580. The UK currency drifted lower on Wednesday with an important opinion poll due for release after Wednesday's New York close.
Swiss franc
EUR/CHF again challenged the 1.1000 area on Tuesday, but failed to break through as has consistently been the case throughout the past few sessions.
Corrections were limited with the pair trading around 1.0985 at the European close with USD/CHF around 0.9975. The firm tone in equities and lack of support for defensive assets continued to limit potential franc backing amid negative yields.
Narrow ranges prevailed on Wednesday with the franc unable to gain significant support as defensive assets remained subdued.
AUD/USD + USD/CAD
Reserve Bank of Australia Governor Lowe stating that quantitative easing is not on the bank's agenda and it would only be needed if the cash rate declines to 0.25%. He reiterated that negative rates were extremely unlikely.
The comments provided a brief lift to the Australian dollar, but AUD/USD was held below 0.6800
Narrow ranges then prevailed with the pair finding support near 0.6770 and edging higher as equities posted gains.
S&P stated that major fiscal stimulus could put the credit rating under major pressure and China's profits data also undermined sentiment with AUD/USD edging below 0.6780.
The Canadian dollar drew some support from higher oil prices and a firm tone in risk appetite. With selling interest above 1.3300, USD/CAD initially edged lower and then retreated to the 1.3270 area before settling around 1.3280 on Wednesday.
NOK+ SEK
The Norwegian krone secured marginal gains on Tuesday with support from firm oil prices, although overall movement was limited in choppy trading.
EUR/NOK settled just above 10.10. The Norwegian labour-market survey reported an increase in unemployment to 3.9% from 3.7% which hampered the krone and EUR/NOK traded above 10.10 with USD/NOK around 9.17.
Riksbank member Skingsley stated that recent data is line with expectations and it is possible to raise interest rates when inflation is under target if it looks like it will move back to target.
The rhetoric provided a limited krona boost with EUR/SEK retreating to 10.57 with a further slight retreat on Wednesday with USD/SEK just below 9.60.
Equities
Euro-zone equities were subjected to a limited correction on Tuesday, although overall sentiment held firm amid optimism over US-China trade talks and merger activity.
The German DAX index declined 0.1% while other bourses registered limited gains while the Italian FTSE MIB index gained 0.35%.
UK equities were unable to make further headway on Tuesday, especially with a favourable election outcome already priced in. The FTSE 100 index posted a 0.1% gain as global sentiment held firm.
US equity-market sentiment held firm amid cautious optimism over trade talks while merger activity continued to provide underlying support. The S&P 500 index gained 0.2% to a fresh record high.
Asian equities overall made headway with Japan's Nikkei 225 index gaining 0.3% on a firm dollar while the Australian ASX index posted a 0.9% gain as strong gains in telecoms provided support.
Hong Kong's Hang Seng index was slightly higher in late trade, although Chinese bourses were undermined by profit concerns with a 0.1% decline for the Shanghai index.
Commodities
Oil was underpinned by slightly increased optimism over a US-China trade deal. Sources indicated that OPEC could extend current production curbs by a further 3-6 months which had little impact.
WTI pushed above the $58.0 p/b level and pushed to highs near $58.50 before correcting in choppy trading.
API data recorded a 3.6mn barrel inventory build, but crude recouped initial losses. WTI traded around $58.30 p/b on Wednesday with Brent just above $53.0 p/b.
Precious metals resisted further selling on Tuesday, although underlying sentiment remained subdued amid a lack of demand for defensive assets while a firm dolalr tone also limited potential support.
Overall, gold edged just above the $1,460 per ounce level before drifting lower on Wednesday.
Silver was able to out-perform gold during the day and settled around $17.10 per ounce.
Cryptocurrencies
Cryptocurrencies were held in narrow ranges during Tuesday as narrow ranges subsided.
Bitcoin found support close to the $7,000 level, although rallies made little headway as underlying sentiment remained negative.
The solid tone in global equities curbed potential support for alternative assets, especially with US indices posting fresh record highs.
Bitcoin traded just above $7,000 on Wednesday.
Ether was unable to make headway and hit resistance close to $150 before a retreat to the $145 area.
Calendar
Major events for the day ahead: (times in GMT)
13.30: US durable goods orders
13.30: US GDP (Q3 second reading)
14.45: US Chicago PMI index
15.30: US EIA crude inventories data
Do you want access to trade ideas, signals, education and more all for free? Sign up and deposit with one of our preferred brokers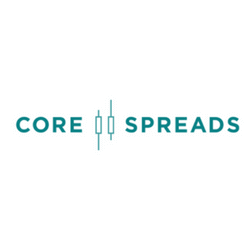 Like our charts? Sign up for free with TradingView.