Significant aution ahead of Wednesday's Federal Reserve policy decision.
Posted: 28th April 2021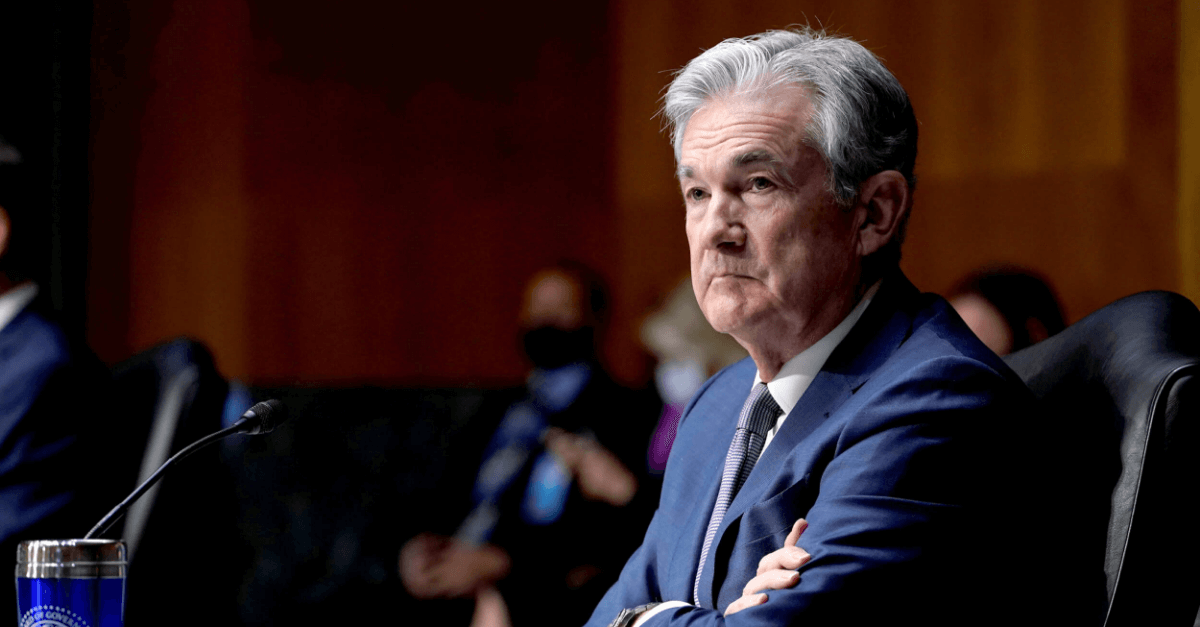 Daily market report April 28th 2021
Market highlights.
Caution ahead of the Fed policy statement dampened market activity on Tuesday.
US bond yields edged higher with a reluctance to hold long positions into the Fed statement.
In this environment, overall risk sentiment was slightly more cautious amid inflation concerns.
Wall Street indices drifted lower with global equities held in tight ranges.
The dollar held above 7-week lows amid limited short covering and higher yields.
EUR/USD was unable to regain 1.2100 and traded little changed.
Sterling was again held in tight ranges with GBP/USD selling above 1.3900.
The Australian dollar retreated after weaker than expected inflation data.
Oil prices were boosted by relief that OPEC held to production plans and resilient despite an inventory build.
Precious metals moved lower as bond yields increased.
Ether posted a fresh record high before a correction.
EUR/USD
The Euro was unable to make headway in early Europe on Tuesday and gradually edged lower amid a lack of fresh incentives, although overall trading ranges remained narrow. The dollar was unable to gain sustained support and EUR/USD found support above 1.2050. Although there was a net gain ahead of the New York open, EUR/USD stalled below 1.2100 as the US dollar resisted further selling pressure.
The S&P Case-Shiller composite house-price index reported an increase of 11.9% in the year to February from 11.1% previously and the strongest reading since May 2014, maintaining expectations of inflationary pressures in the housing sector.
Consumer confidence strengthened sharply to a 14-month high of 121.7 for April from a revised 109.0 in March and above consensus forecasts of 113.0. There was a jump in the present conditions index with a small net gain in the expectations index.
The Richmond Fed manufacturing index was unchanged at 17 for the latest week and slightly below consensus forecasts while new and unfilled orders increased at a faster rate. There was a further steady increase in employment and a further acceleration in price increases for the month amid a sharp increases in prices paid.
There was a significant element of caution ahead of Wednesday's Federal Reserve policy decision. Although little change is expected in the statement, there is some speculation that the rhetoric could be slightly more hawkish. In particular, markets will be looking for any hints on a potential tapering of bond purchases.
Narrow ranges prevailed with EUR/USD settling little changed as the dollar remained above 7-week lows. The dollar posted a slight gain on Wednesday with potential selling contained by speculation that the Fed could inject some slightly more hawkish rhetoric given the increase in inflation expectations and EUR/USD edged lower to 1.2075.
USD/JPY
Bank of Japan Governor Kuroda reiterated that the bank will not hesitate to ease monetary policy further if needed. The yen maintained a soft tone ahead of the New York open even though trading ranges were narrow with a significant dip in near-term demand for the currency.
US yields edged higher with the 5-year rate edging higher to near 0.87% and the 10-year yield to near 1.60% which helped underpin the US dollar.
The dollar continued to make headway after the European close with a USD/JPY advance to around 108.75 as US yields continued to move higher.
As well as the Federal Reserve policy statement, markets will also be focussing on President Biden's speech to a joint session of Congress with a particular focus on taxation plans. The yen overall remained on the defensive on Wednesday with expectations that the Bank of Japan would not engage in any policy tightening. Overall risk appetite held steady on Wednesday with USD/JPY trading near 109.00 as yields continued to move higher before a slight correction.
Sterling
The CBI retail sales index strengthened sharply to 20 for April from -45 the previous month which was above consensus forecasts of 10 and the strongest reading since September 2018. Retailers expect a slowdown next month, although still with positive sales expectations while sales were viewed as favourable by the greatest extent since June 2018 as the easing of lockdown restrictions had an important impact in boosting confidence.
Sterling was unable to make headway during the European session with a GBP/USD retreat towards 1.3850. There was buying on dips with GBP/USD making a fresh attack on 1.3900 around the New York open amid underlying optimism over the UK recovery outlook.
Markets remained uneasy over the domestic political situation, although international trends had a greater influence on exchange rates.
The government stated that 25% of adults have been fully vaccinated which provided some underlying support. GBP/USD consolidated just above 1.3900 with selling above this level continuing to limit gains while EUR/GBP was held just below 0.8700. GBP/USD retreated to around 1.3880 on Wednesday.
Swiss franc
The Swiss currency resisted selling pressure on Tuesday with tentative net gains on the day. The franc was resilient despite significant losses for the Japanese yen during the day. EUR/CHF edged lower to the 1.1030 area while USD/CHF retreated to 0.9125.
The franc did retreat from intra-day highs as US yields continued to move higher. A weaker yen had some impact in curbing potential franc demand on Wednesday with USD/CHF above 0.9150 as higher US yields continued to have an impact, although overall ranges were contained ahead of the Fed statement.
AUD/USD + USD/CAD
AUD/USD was unable to make a fresh challenge on the 0.7800 area on Tuesday and gradually faded during the day as US yields edged higher. The US dollar struggled to make sustained headway, but AUD/USD settled around 0.7765.
Australian consumer prices increased 0.6% for the first quarter, below consensus forecasts of 0.9% and the underlying increase was held at 0.3% from 0.4% previously and below expectations of 0.5%.
The data reinforced expectations of a dovish Reserve Bank policy which undermined the Australian dollar and AUD/USD dipped to 0.7725 before a recovery to 0.7745.
The Canadian dollar was held in narrow ranges with pressure for a correction offset by support from gains in oil prices. USD/CAD found further support below 1.2400 and consolidated just above this level.
Narrow ranges prevailed on Wednesday with USD/CAD just above 1.2400.
NOK+ SEK
The Swedish Riksbank held interest rates at 0.0% following the latest policy meeting. There was an upgrading of the 2021 GDP growth outlook, but the bank maintained a cautious stance on the outlook and it maintained a projection of a 0.0% repo rate until at least the second quarter of 2024.
The krona dipped lower on the release, but EUR/SEK hit resistance close to 10.15 and retreated to 10.12. The krona held steady on Wednesday with USD/SEK around 8.38.
The Norwegian krone was underpinned by higher oil prices and expectations of Norges Bank tightening, but EUR/NOK found support on approach to 10.00 and consolidated just above this level.
Core retail sales were unchanged for March with EUR/NOK close to 10.00 and USD/NOK close to 8.28.
Equities
Euro-zone equities edged lower on Tuesday amid underlying caution ahead of the Wednesday's Federal Reserve policy decision. There were also concerns over the financial sector, but gains in the travel and energy sectors cushioned bourses.
The German DAX index declined 0.3%, but the Spanish IBEX index posted further gains.
Major UK stocks edged lower on the day, although overall ranges were narrow amid sharp offsetting moves by index components. With no lead from Wall Street, the FTSE 100 index declined 0.25%.
Wall Street stocks were held in narrow ranges ahead of the Fed statement with uncertainty over taxation pans also stifling activity. The S&P 500 index closed with marginal losses as liquidity provided net support.
US futures edged higher on Wednesday and sentiment held steady in Asia ahead of key events.
Japan's Nikkei 225 index gained 0.25% as the weaker yen provided relief while the Australian ASX index was underpinned by the benign inflation data and posted a 0.4% gain.
China's Shanghai index traded marginally higher in late trading with a 0.2% gain for the Hong Kong Hang Seng index.
Commodities
The OPEC ministerial meeting confirmed that planned output increases in the May to July period should proceed as planned.
There had been some speculation that output could be increased at a faster rate and there was some relief after the decision. There were still concerns over Indian coronavirus developments.
Overall, WTI posted significant gains to the $63.00 p/b area.
API data recorded a substantial inventory build of 4.3mn barrels, although there was a decline in gasoline stocks.
Crude dipped on the data, although there was resilience with WTI regaining ground to $63.20 p/b on Wednesday while Brent traded around $66.15 p/b.
Gold as unable to make headway on Tuesday and settled below $1,780 per ounce as US bond yields edged higher and the US dollar attempted to stabilise.
Silver posted net gains to highs near $26.40 per ounce.
Gold retreated to near $1,770 per ounce on Wednesday as bond yields edged higher while silver dipped to just below $26.00 per ounce.
Cryptocurrencies
Bitcoin overall was held in tighter ranges on Tuesday, but there was a steady tone amid gains in other coins with overall sentiment boosted by a sustained recovery from sharp losses over the weekend.
Bitcoin posted highs near $55,400 before settling just below $55,000. There were further gains to highs just above $55,800 in Asia on Wednesday before a dip below $55,000.
Regulatory and taxation concerns remained in the background and, although the overall impact was contained, markets were braced for high volatility.
Ether jumped higher after the New York open and hit a fresh record high above $2,700 before correcting to below $2,650.
Calendar
Major events for the day ahead: (times in BST)
13.30: Canada retail sales
15.30: US EIA crude oil inventories
19.00: US Federal Reserve policy statement
19.30: Fed Chair Powell press conference