Trade Ideas – US equity markets advanced strongly
Posted: 9th August 2019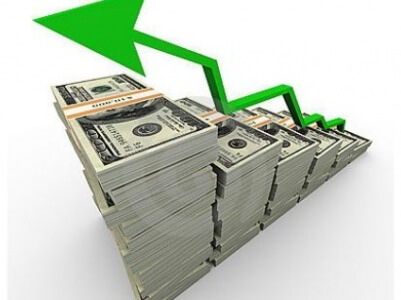 Trade ideas & Daily market report August 9th 2019
Market Highlights
The dollar was hampered by another round of attacks from President Trump with lower US yields on Friday also undermining USD/JPY.
The Euro was hampered by Italian political stresses with limited EUR/USD moves.
US equity markets advanced strongly, although Asian trends were mixed amid underlying stresses.
Antipodean currencies recovered ground amid a recovery in risk appetite and hopes that pro-active monetary policies would support growth.
Oil prices recovered some losses as immediate demand fears eased slightly following Chinese data and the Canadian dollar made significant net gains.
Gold was subjected to only a limited correction when risk appetite strengthened with solid support on dips given underlying market fears.
Scandinavian currencies recovered ground as global risk appetite improved.
EUR/USD
There were no significant Euro-zone data releases during Thursday with German bond yields edging lower once again and close to record lows. There were reports that Germany was considering issuing new debt to finance a climate-protection package and EUR/USD briefly moved higher, but there was further selling interest above the 1.1200 level.
US jobless claims declined to 209,000 in the latest week from 217,000 previously which continued to indicate a firm labour market, although there was little impact given the focus on trade issues and risk conditions.
President Trump launched another strong attack on Federal Reserve policies with comments that the Fed had called it wrong every step of the way. He also stated that he was not thrilled with dollar strength with high interest rates strengthening the US currency and undermining manufacturing competitiveness. The comments triggered fresh speculation that Trump could order intervention to weaken the US currency which would trigger major dislocation in markets.
The Euro was also hampered by fresh Italian political concerns as Lega leader and Deputy Prime Minister Salvini called for fresh elections and the current coalition effectively collapsed. Both currencies struggled to gain sustained support with EUR/USD just below 1.1200 on Friday after slightly weaker than expected German trade data and a small decline in exports while Italian bonds weaken sharply.
USD/JPY
Narrow ranges prevailed ahead of Thursday's New York open with some support just below the 106.00 level as the 10-year yield moving to 1.75%. Equities also moved sharply higher with the S&P 500 index gaining over 1.5%. There were, however, also fresh gains for Treasuries with falling yields trapping USD/JPY near 106.00 despite improved risk conditions.
Rhetoric from unofficial Chinese sources continued to attack the US position and stated that the stronger than expected export data was evidence of China finding new markets. Trade concerns persisted which maintained defensive yen support.
Japanese second-quarter GDP growth was reported at 0.4%, above expectations of 0.1%, and there was an upward revision to 0.6% for the previous quarter which underpinned confidence in the economy.
Risk appetite remained fragile on underlying trade tensions, especially after reports that the US Administration would delay a decision on whether to allow US companies to trade with China's Huawei. US bond yields retreated and USD/JPY traded just below 106.00 after finding support close to 105.70 with some relief that the yuan was fixed slightly stronger than expected.
Sterling
According to some media reports, Prime Minister Johnson would look to hold a general election just after the October 31st Brexit deadline if he lost a no-confidence vote when parliament returns in early September. Underlying political uncertainty continued to undermine support with Sterling coming under pressure at the US open despite slightly more positive global risk.
EUR/GBP advanced to 2-year highs above 0.9260 while GBP/USD briefly dipped below 1.2100. Johnson maintained an optimistic stance over Brexit talks and played down the potential for a General Election which provided an element of Sterling relief, but Foreign Minister Raab reiterated that the UK would leave on WTO terms if the EU is not flexible. There was a limited correction with EUR/GBP retreating to 0.9220 while GBP/USD stabilised below 1.2150.
Second-quarter UK GDP data is due for release on Friday with expectations of no growth and any negative reading would further erode confidence in the outlook with political concerns continuing to damage underlying confidence.
Swiss franc
Calmer risk conditions had some impact in curbing franc support during Thursday. EUR/CHF, however, was unable to hold a brief move above 1.0950 and retreated to near 1.0900 after the European close. The Swiss currency gained some support from fresh concerns over the Italian political outlook. The dollar also failed to make headway and USD/CHF consolidated just below 0.9750.
Expectations of National Bank intervention curbed potential franc support and narrow ranges prevailed in tense conditions with markets wary over choppy trading ahead of the weekend.
AUD/USD + USD/CAD
Commodity currencies gained some relief on Thursday from improved global risk appetite while a softer US dollar also provided some relief.
AUD/USD continued to regain ground and moved above the 0.6800 level.
Reserve Bank minutes maintained a generally dovish stance while Governor Lowe stated that the central bank was ready to ease policy again if necessary, although he also saw a gentle turn in the economy with support from a weaker currency.
Weaker than expected Chinese PPI data maintained unease over regional trends and AUD/USD consolidated just above 0.6800 in choppy trading.
The Canadian dollar made significant gains on Thursday as oil prices recovered some ground. Commodity currencies regained ground and USD/CAD dipped sharply to lows around 1.3225 after hitting resistance just above 1.3300. The latest employment data will be released on Friday with consensus forecasts of net gains of around 12,000.
NOK+ SEK
Scandinavian currencies were able to secure a tentative recovery on Thursday as global risk conditions stabilised.
EUR/NOK retreated back below the 10.00 level as oil prices also recovered some ground.
The headline CPI inflation rate was unchanged at 1.9%, slightly above consensus forecasts of 1.8% while the core rate matched expectations at 2.2% from 2.3% previously. The krona gained slightly after the data with EUR/NOK near 9.97 while USD/NOK held just above 8.90.
The Swedish krona also made sharp gains with EUR/SEK declining to below 10.72 with USD/SEK below 9.60.
Equities
Euro-zone equities pushed higher during Thursday with the firmer global risk conditions providing net support.
The German DAX index gained 1.7% with a 2.3% advance for the French CAC index and Italian markets were resilient as the government collapse came after the market close.
Major UK equities gained some support from Sterling losses with improved global sentiment having a more important impact in underpinning confidence with a 1.2% advance for the FSE 100 index.
US stocks continued to recover ground on Thursday with markets still looking to buy on dips with expectations of further interest rate cuts also supportive. The S&P 500 index gained 1.9%, led by tech-sector gains, but futures dipped in Asia on Friday.
Despite strong US gains, Asian markets were mixed amid on-going uncertainty over trade developments.
Japan's Nikkei 225 index gained 0.4% after positive GDP data while the Australian ASX index gained 0.3% amid gains in the tech sector.
China's Shanghai index traded 0.7% lower in late trading after weaker than expected PPI data with 0.3% losses for Hong Kong's Hang Seng index.
Commodities
Oil prices drew relief from firmer global risk conditions during Thursday. A slightly softer dollar tone also underpinned crude.
Saudi Arabia's pledge to boost oil prices was helped support sentiment despite uncertainty over implications in practice.
There was further choppy trading, but WTI made net gains to the $52.80 p/b area before fading to $52.50 on Friday amid underlying growth concerns while Brent traded around $57.30 p/b.
Gold was subjected to a correction during Thursday amid firmer risk conditions, although there was still solid buying interest on dips. From lows around $1,490 per ounce, there was a recovery back above $1,500 later in US trading.
Gold held above $1,500 on Friday as sentiment remained strong with silver trading above $17.00 per ounce .
Cryptocurrencies
Cryptocurrencies drifted lower during European trading on Thursday with global risk conditions tending to dominate market moves.
The slightly more constructive risk tone curbed potential demand for defensive assets and bitcoin retreated to just below $11,500. Confidence in the global outlook remained fragile and bitcoin again moved to test $12,000 in Asia on Friday as a weaker yuan helped provide net support.
The Ether performance was less convincing with a retreat below $220 and no recovery in Asia on Friday.
Calendar
Major events for the day ahead: (times in BST)
09.30: UK GDP (Q2 first reading
09.30: UK industrial production
13.30: Canada employment data
13.30: US producer prices
Do you want access to trade ideas, signals, education and more all for free? Sign up and deposit with one of our preferred brokers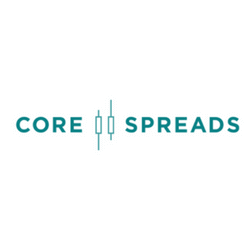 Like our charts? Sign up for free with TradingView.